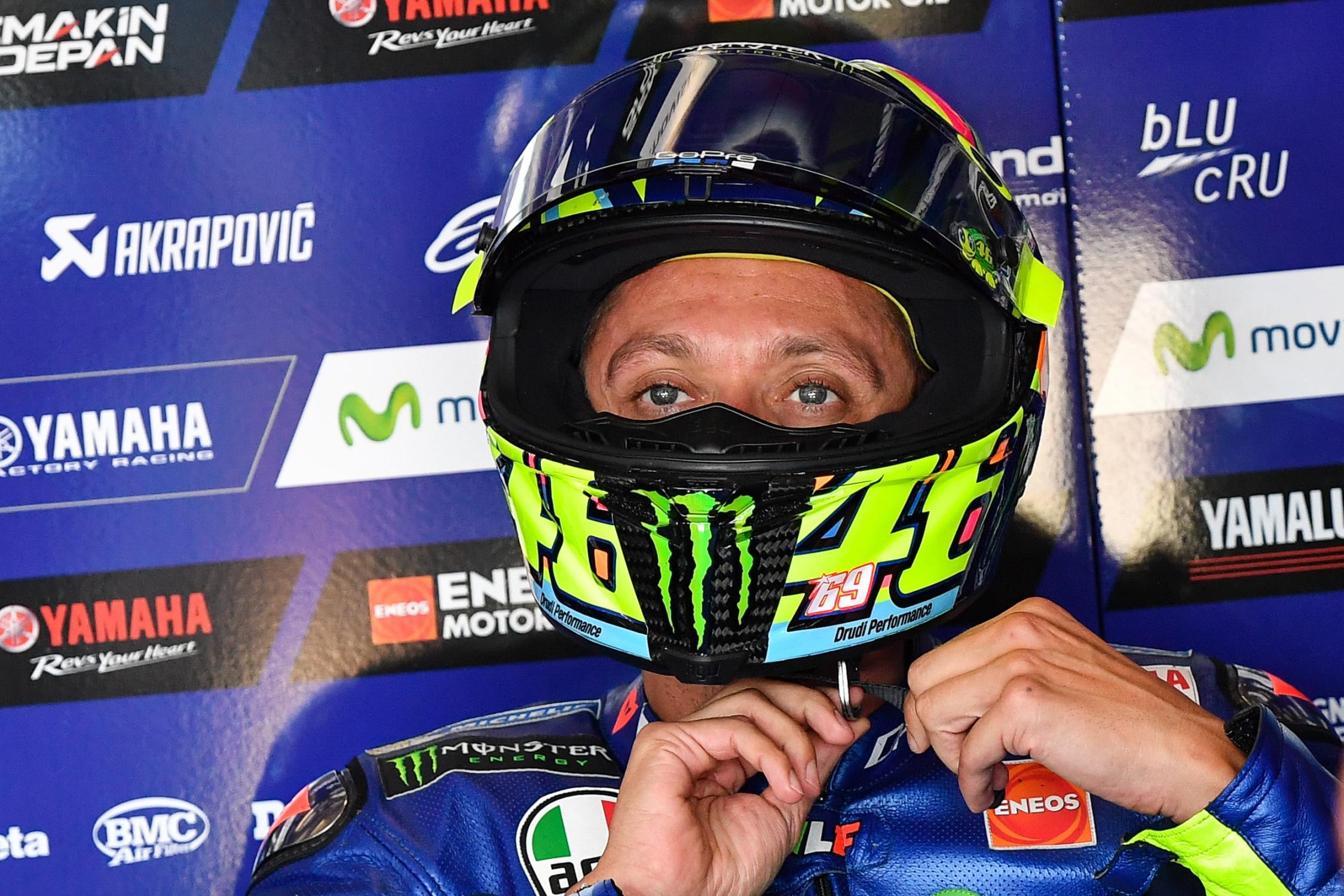 At this moment, I'm 35,000 feet up onboard a KLM flight from Manchester to Amsterdam. My final destination is Bologna, before moving further south to the Adriatic coastal town of Cattolica. Misano hosts the Rimini Riviera and San Marino Grand Prix this weekend but with one notable absence. Valentino Rossi's broken leg will come as a massive disappointment for his fans but also the neutrals, as a five horse championship battle looked back on after an eventful Silverstone. However, debate has opened up about whether any form of motorcycle training should take place away from the circuit. I believe that the more prominent – yet neglected question – is this: to what extent should motorcycle activities outside of racing be allowed?
There's a variety of viewpoints but I'm going to take a slightly different one. It's not about allowing or disallowing motocross, trials, mountain biking etc. It's about – in my opinion – the necessary risk to undertake such activities. It is very important to remember that Valentino Rossi is no longer the dominant Italian he used to be. In his words, "in the past, being strategic was the most important. Now, it's about being quick from the start". This has been a problem for Valentino this season. He hasn't been the fastest over race distance or one lap and the strategies haven't been the greatest either. The Doctor is enduring his worst spell on European soil since 2013, yet he's more competitive now than what he was in the same season.
In other words: the pressure was on The Doctor. He knew that if he was to have a chance of success at Misano, he would have to be in better shape than ever. Not just what the likes of me and thee would consider "fit" either but bike-fit too. Any motorcycle racer will tell you that there is no time like saddle time and any time spent on two wheels keeps you in good shape on a motorcycle as well as mentally.
Valentino knew that track knowledge and the energy of the home crowd wouldn't be enough. Yes, maybe two seasons ago or even three but not in the 2017 MotoGP season because it is way too close to call. There are too many riders who could topple him. Dani Pedrosa managed to do it from 8th on the grid last year.
There's another reason why Valentino needed to train hard in order to take victory – or have a chance at least: just one win in 2017. The 38-year-old veteran needs to capitalise on circuits that are good to him. Misano is one of them. It was the last circuit at which he took back to back victories at in consecutive seasons (2008 and 2009). He was a winner in 2014 and even took a podium on a Ducati too. A win for Rossi at Misano would've brought the championship lead down to under 25 points and going into Aragon, that would've been crucial.
Ah. Aragon. Another issue that The Doctor has diagnosed in the seven previous races he has taken part in at the circuit. It is one of only three circuits that he has failed to win at (COTA and Red Bull Ring are the other two) and he's never had higher than third there either. It is also Marc Marquez territory. A victory at Misano would've made a 'poor' Aragon feel slightly more positive and it would've balanced out the gains and the losses. But a definite win at Misano needed some extra training and unfortunately, Rossi has paid the ultimate price.
Did Valentino need to be training on any form of motorcycle? The jury is out on that one. Bike fitness is key and he was putting in the effort for his home race but there are other ways to maintain good, physical fitness. Many riders choose swimming or even running. Others prefer to stay in the gym but each to their own. Valentino trains almost everyday with his Riders Academy as well, so was it really necessary to do anything more? Again, the jury remain on their lunch hour.
I said at the start it is about the necessary risk. I have offered reasons for both doing or not doing anything motorcycle related and why the risk was and wasn't worth it. However, it is nobody's business to put an end to this sort of training. Any rider will tell you – I've said it before I know and I'm not going loopy – that bike fitness is the best form of fitness. Teams could write into the riders contract that the only motorcycle they can ride is the one supplied by the team for the GP weekend but then, who'd sign for the team?
You can learn many things on any form of two wheels that are transferable to racing on the tarmac. How to save crashes, body position, throttle control etc, but you can also maintain mental fitness. Knowing that you won't have to wait until the next GP to ride is a great feeling for any rider. There is no time like saddle time.
Sadly, it isn't just motorcycle training that can injure you. Cal Crutchlow was cooking his dinner when he sliced his index finger open, damaging his tendons and throwing his San Marino Grand Prix in jeopardy. Are we going to ban riders preparing their own grub? James Haydon fell down his stairs in 1999 during the BSB season and dislocated his shoulder before the Mallory Park round. Did every team manager then demand riders to live in bungalows? Nicky Hayden was killed riding his bike in Italy, so do we ban riding bicycles on roads?
All this talk of "ban this, ban that" drives me mad. In life, everything you do carries a risk. There is not one thing you do on a daily basis that has no risk. It's the extent of the risk and how you manage it which makes the difference. Maybe Valentino may have injured himself somewhere else and doing something else had he not been on his training bike? Would we be banning that 'something else' too?
I am now currently sat on a TrenItalia train from Bologna to Cattolica. It only cost me €11.10 and despite the machine saying "beware of pick-pockets", I managed the risk well and was not mugged. I am also glad to report that I made it in once piece and the risk of flying was managed well. However, my luggage was momentarily absent. Who knows, maybe I might ban myself from taking anything on my travels with me?