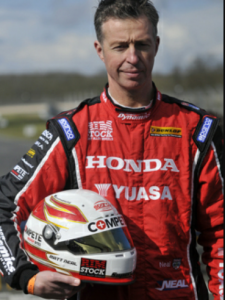 An Interview With Matt Neal
He made his BTCC debut at Silverstone in 1991 and has competed in 600+ British Touring Car races, has 60 wins, 16 poles, 49 fastest laps and is a 3-time BTCC Drivers' Champion and 6-time Independent Drivers' Champion. He has raced in Australia and Europe and was awarded the Autosport National Driver Of The Year in 2005 and 2011.
What is your favourite circuit?
In the UK Brands Hatch – Been a good hunting ground and is more old school. Overseas either Bathurst or Nordschleife. 
Who was your motor racing idol?
Nigel Mansell – He was always a fighter.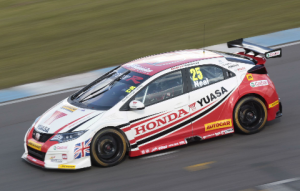 Who would you regard as your toughest opponent?
My team mate Flash (Gordon Shedden).
Do you have a pre-race ritual/superstition and if so, what is it?
I have lots, I am annoyingly superstitious.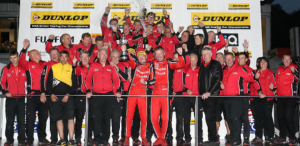 Is there a race or series you never competed in, but would like/have liked the opportunity?
Not having done Le Mans is a regret, but I ain't done too badly so I'm not complaining.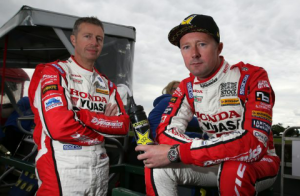 What is the best race you have been involved in? For what reason?
Bathurst 1,000km 1998, we almost won it as complete outsiders and underdogs, so it was what we all achieved together.
Personal Racing Number? What is yours and the meaning behind it?
Used to go with 5 as felt it was lucky and Mansell was always red 5, currently I'm 25 because that's how long I've been racing, plus I had a big win years ago running as 25.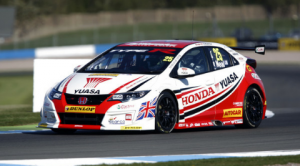 What was the best piece of advice given to you in your racing career?
A calm sea does not make a skilled sailor.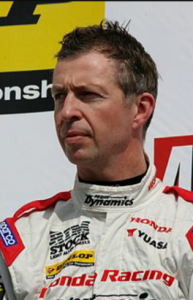 Who is the funniest person or your best friend in racing?
Steve Thomas is one of my best mates, his laugh is infectious.
Considering drivers over all-time and series', if you were a team principal, which two racers would you have in your team if you owned one?
Current drivers, Flash and Tom Onslow-Cole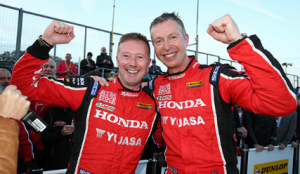 Touring car fans will be familiar with you commentating on the WTCC, is this an area you would move into in the future and what do you enjoy about it?
It's ok I enjoy it and the people I do it with.
How did you get into motor racing, what ignited that spark to race?
All I ever wanted to do from a child was race, as soon as I could drive at 17 I bought a motocross bike and trailer as cheapest thing to get into for biggest adrenalin rush, raced that for 4 years then my Dad got me into a car simply to get me away from bikes and went from there.
Who would you say has had the biggest influence on your racing career?
My Dad without doubt.
British Touring is gaining more and more exposure recently (and rightly so) but is there anything you would like to see happen in the media to improve this?
I'd like a two driver race back like in Australia be fun and add another dimension, although that's not exactly media related.
Outside of racing, how do you relax, what are your hobbies or favourite other sports?
I'm away so much it's lovely to go home and spend time with the family. But mountain biking, martial arts and training I keep myself pretty busy.
If you could invite 4 famous people (dead or alive) for dinner and drinks, who would they be?
JFK, Elvis, Adolf Hitler and the Queen, just be really interested on each of their takes on life.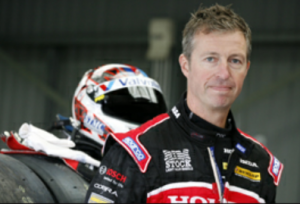 Who is your favourite artist or band?
Paul Weller is pretty cool and has some absolute classics all through his career.
And finally…….If you could give advice to anybody (in racing or in life), what would they piece of advice be?
Get a good education and make sure you have a good exit strategy because more don't make it than do.
This interview took place last year and I would like to thank Matt for taking the time out to answer these questions and wish him the very best for the remainder of the season.
Neil Simmons
Twitter: @world_racing