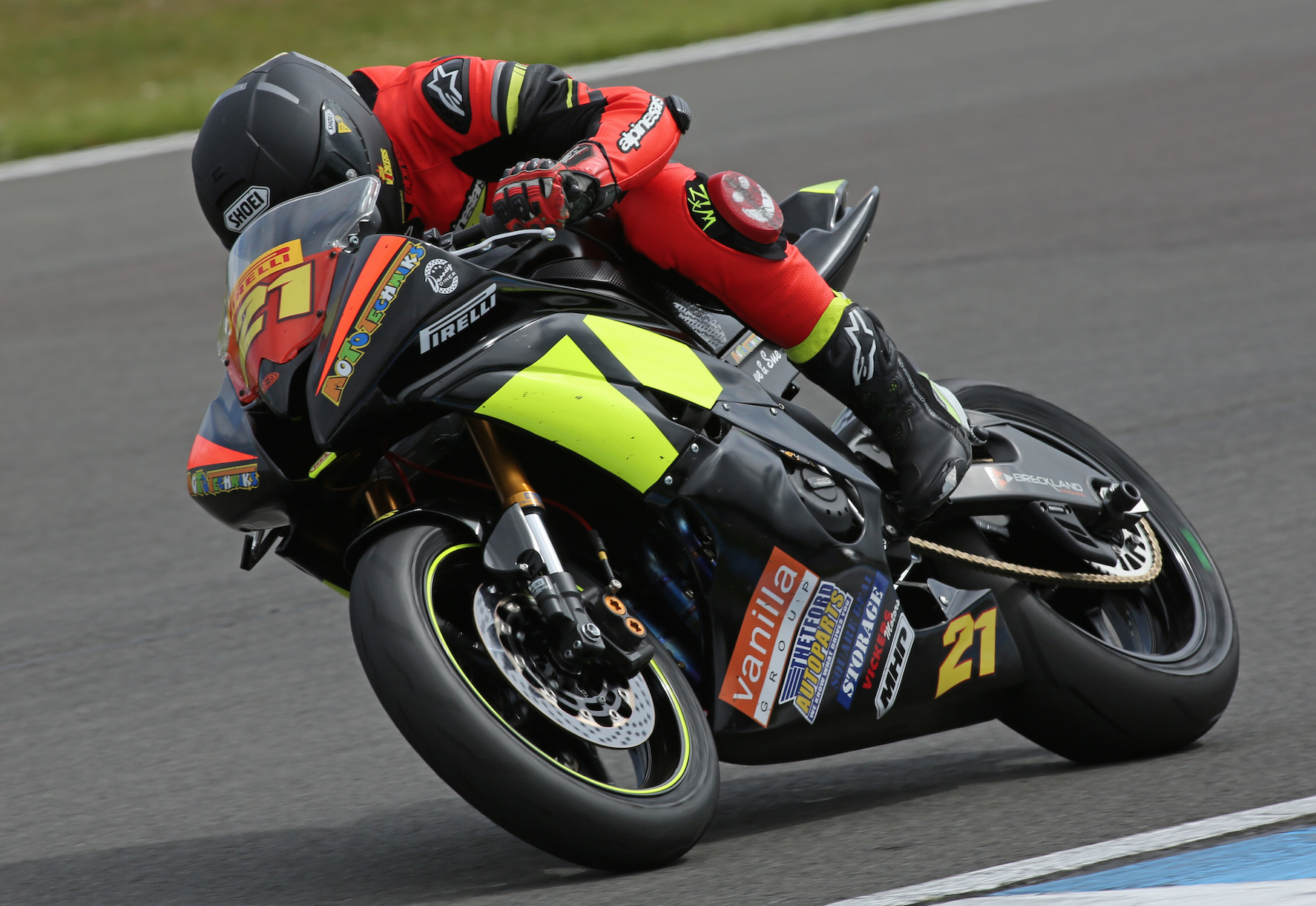 Ryan Vickers has said he "needs to working on beating" the front runners of the National Superstock 600 class and that the only way to do that is to 'step his game up' during this weekend at Cadwell Park. Vickers comes off the back of a strong Thruxton, where he finished the closest he has ever come to a win.
"Cadwell Park speaks for itself really,  it's such an iconic track that I think everyone looks forward to attending all year; I know I certainly am!", began the 18 year old from Thetford.
"Thruxton  was a brilliant round for me considering it was a new track and it was the closest I had been to the front at the end of a race, although I didn't get my best result", he continued.
"It will be nice to go to a track I know, as the last few rounds have been new tracks which has been awesome but not easy! Hopefully going to a track I know will take a bit of pressure off me and allow me to be more focused on going fast and setting the bike up, rather than learning the course", said Vickers, currently 9th in the championship in his first year.
"The last race I competed in at Cadwell Park was the end of last season at the CB500 championship finale where I qualified P1 and came 1st in all 4 races! I am really looking to step my game up at Cadwell and start getting right in with the front boys", said a determined Vickers, whose best result to date is a 5th.
"I have the pace to run with the front guys but now, I just need to work on beating them. Thanks to all my sponsors and supporters that get me there".
The National Superstock 600 race takes place at 10.45am on Sunday, over 12 laps.
Image courtesy of Gareth Davies, Full Factory Photography