With another Formula E season wrapped up, it's time to look back over the last twelve races and assess the teams and drivers of the 2016–17 season.
N.B.: All team and driver scores are out of ten. We have included only those drivers who contested at least half of the 2016–17 season with their teams; one-off replacements Conway, Lynn and Gasly, as well as Techeetah's Ma and Gutiérrez, are therefore not included.
Renault e.Dams (8): Sébastien Buemi (8), Nico Prost (8)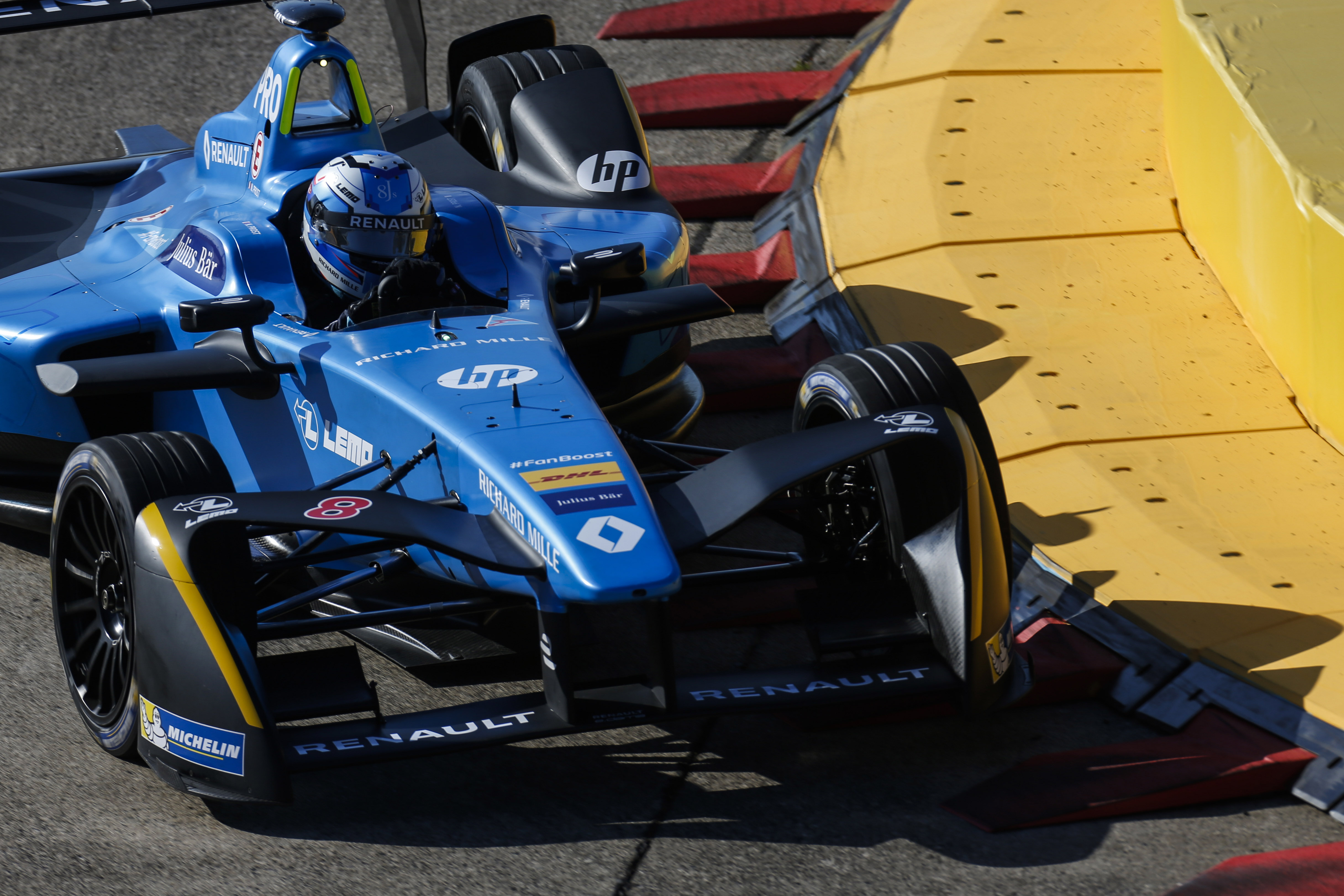 But for a few isolated slip-ups, Renault e.Dams might have enjoyed the perfect campaign in season three. With Sébastien Buemi's six commanding wins, Nico Prost's near-perfect run in the points and Pierre Gasly's superb debut in New York, it was little surprise to see the French team take its third straight teams' title at the end of the year.
However, with such highlights it's impossible to ignore those occasions that held Renault back from another double crown this season. The team let itself down more than once with technical disqualifications in Berlin and Montréal, whilst Buemi's 'win-or-bust' results proved his biggest obstacle to a second title; and with such a strong car beneath him, it will be sobering for Prost to finish the season without a single podium to his name. Even for such an all-conquering team, there is still much for Renault to improve upon in season four.
ABT Schaeffler Audi Sport (7): Lucas di Grassi (8), Daniel Abt (7)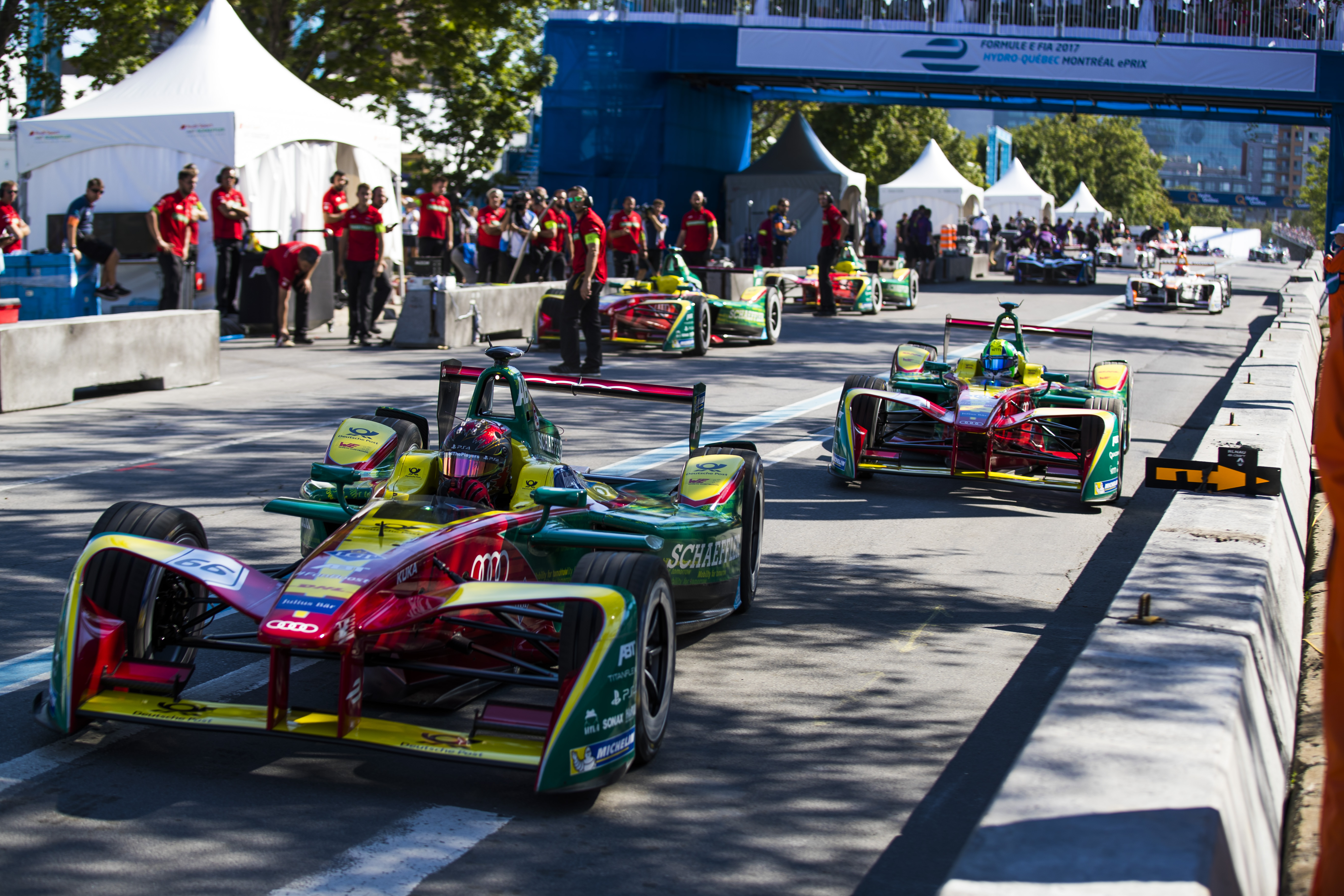 For the ABT Schaeffler Audi team, this has largely been a season of two halves. On the one hand, Lucas di Grassi claimed his first Drivers' Championship by way of two sensational wins, five further podiums and three pole positions, and an on-form Daniel Abt recorded no lower finish than seventh, helping the team close to within twenty points of title-winners Renault.
But on the other hand, the ABT FE02 clearly lacked the pace di Grassi needed to fight Buemi (not to mention Rosenqvist and Bird, too) all season long; in the hands of Daniel Abt, it also proved frustratingly unreliable. Hopes will be high that Audi's full factory involvement next season will bring both the speed and consistency ABT needs to mount a true dual title campaign.
Mahindra Racing (9.5): Nick Heidfeld (7), Felix Rosenqvist (9)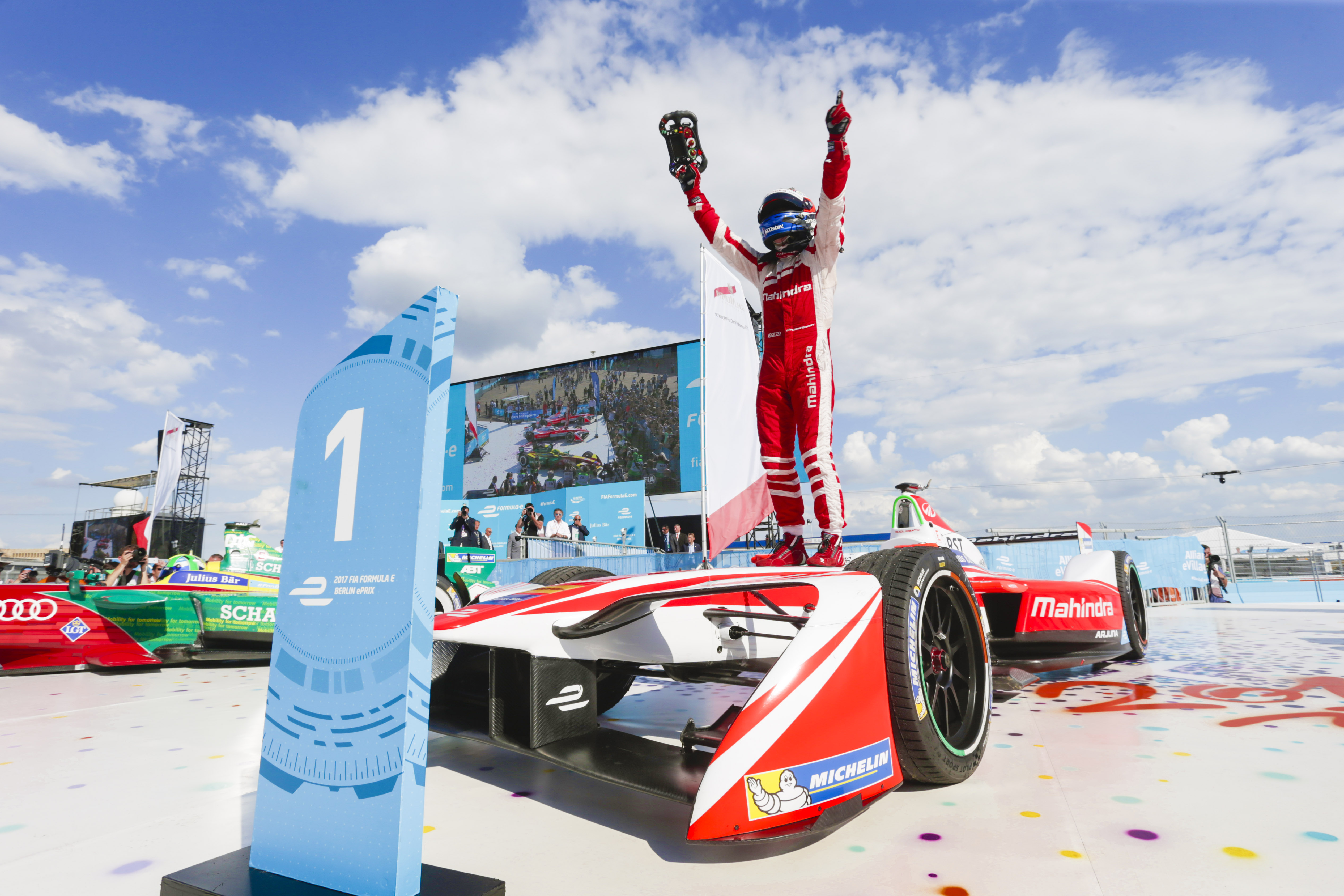 It should go without saying that Felix Rosenqvist was the standout star of season three, but we'll say it again anyway. Four podiums, three pole positions, two fastest laps and one ePrix win would constitute a great season for any driver, but for a series rookie Rosenqvist's results have been nothing short of remarkable. The Swede still has a few inconsistencies to iron out, but there's no doubt that he's a Formula E champion waiting to happen.
As for Nick Heidfeld, kudos must be given for his ability to keep up with his rapid young teammate despite being a veritable pensioner in driver's years. With five podiums and plenty of points helping Mahindra to third in the teams' championship, any calls for Quick Nick to retire have been conclusively put down this season.
DS Virgin Racing (7): Sam Bird (8), José María López (7)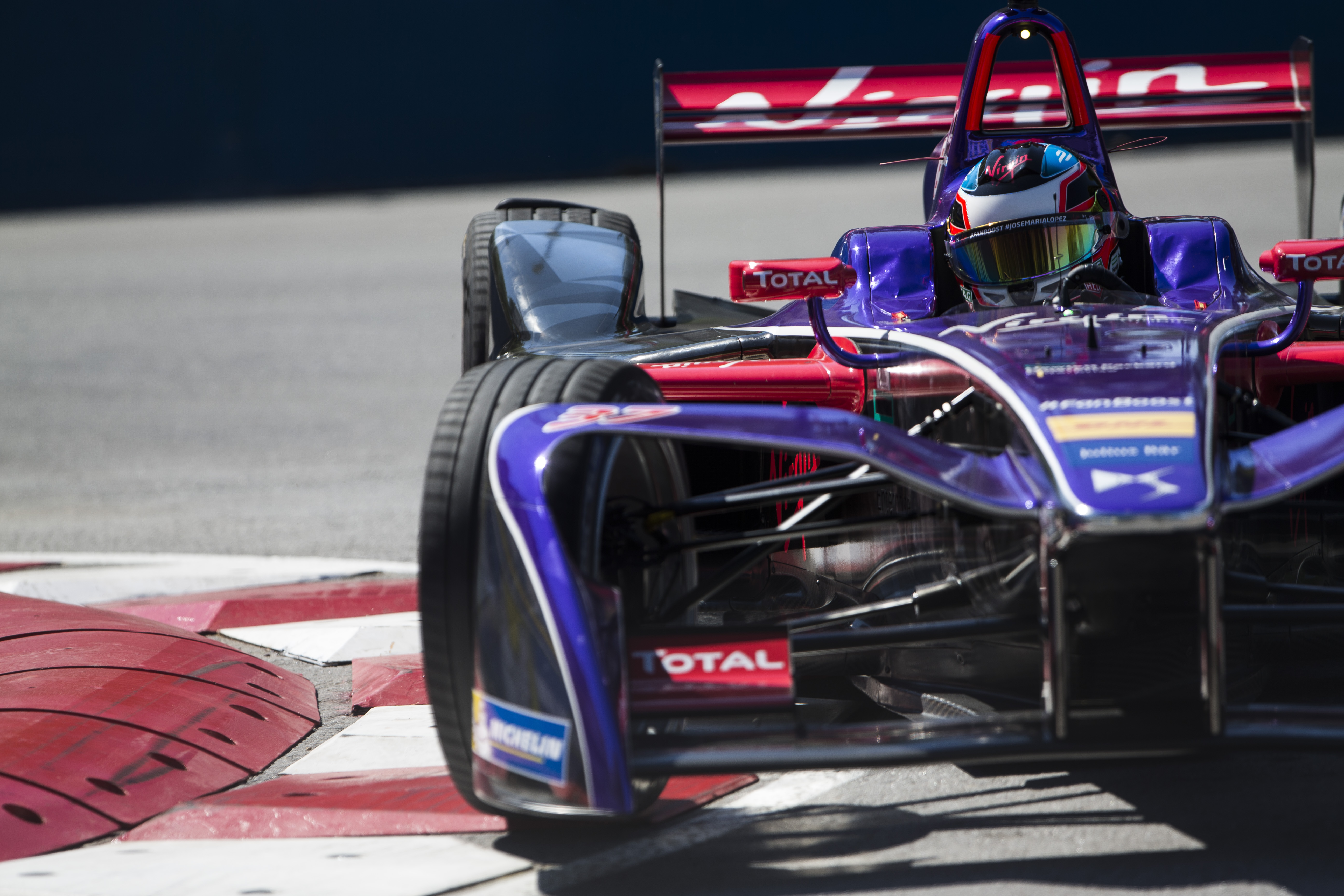 After a promising pre-season it proved a slow start to season three for DS Virgin, as Sam Bird's two early podiums were offset by multiple mechanical glitches and José María López took time to find his feet in single-seaters again after a long touring car career.
But in the latter half of the season the team really came together in the way testing promised. New York, with Bird's double win and Alex Lynn's pole on debut, was undoubtably their peak, and López' development from unsettled rookie to double podium finisher proved his critics wrong. If the team can get on top of its technical issues, Bird and López will surely prove ones to watch in next season's title battle.
Techeetah (7): Jean-Éric Vergne (7), Stéphane Sarrazin (6)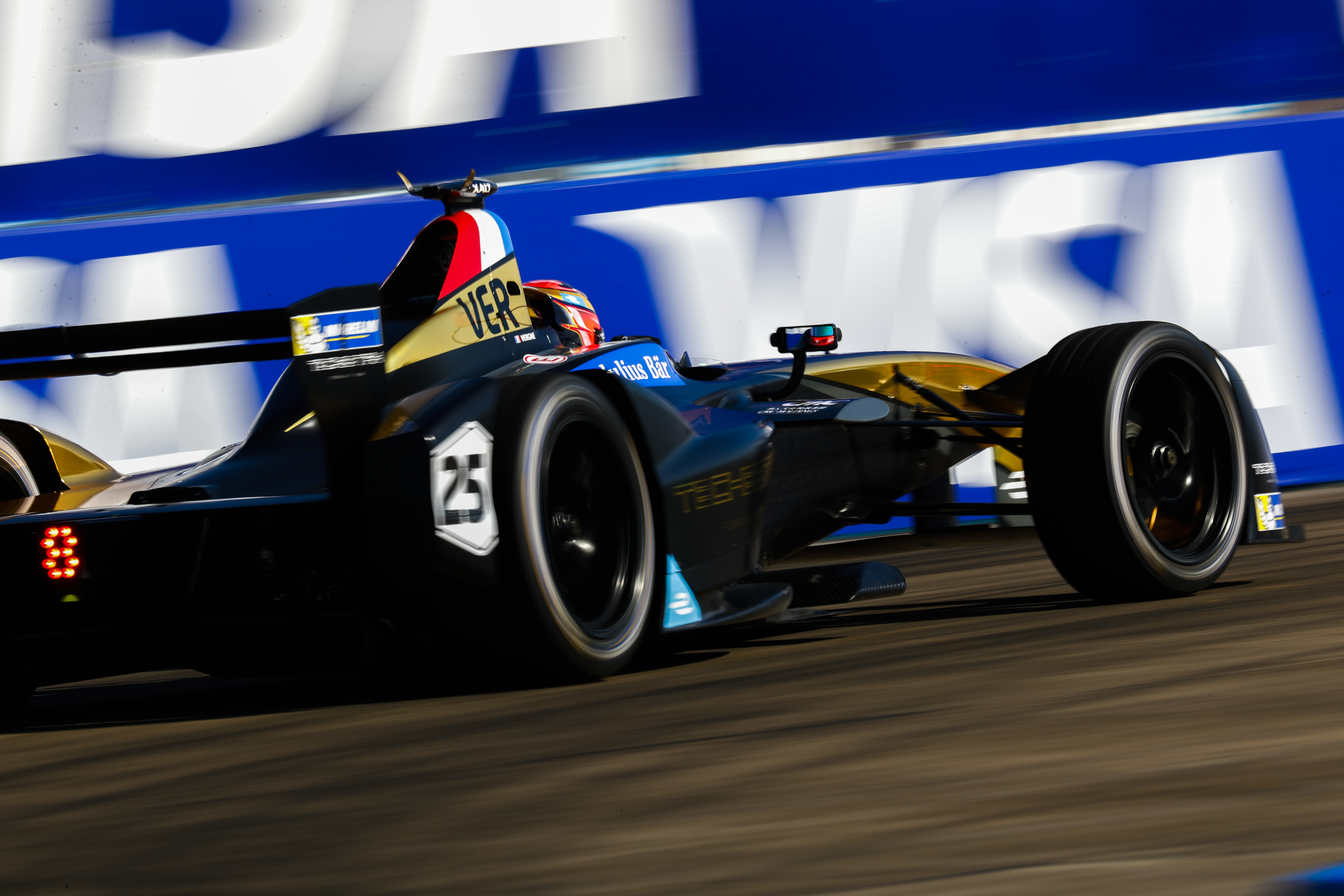 Techeetah had a lot of promise coming into the season with Renault power behind them, but it took a while for the Chinese team to come good on that potential. Mechanical failures in Hong Kong and Paris and Jean-Éric Vergne's terminal collision with Nelson Piquet in Monaco robbed the team of chances to challenge at the front, whilst regular changes to its driver lineup made it difficult for Techeetah to settle down and build on its foundations.
But once the team recruited Stéphane Sarrazin to partner Vergne for the final six rounds, things improved. Vergne finished each of the remaining races in the points and led Sarrazin to two double podiums in New York and Montréal, not to mention to his and Techeetah's first ePrix win in the season finale—without doubt a superb end to what might have been a torrid campaign.
NextEV NIO (7): Nelson Piquet (7), Oliver Turvey (6)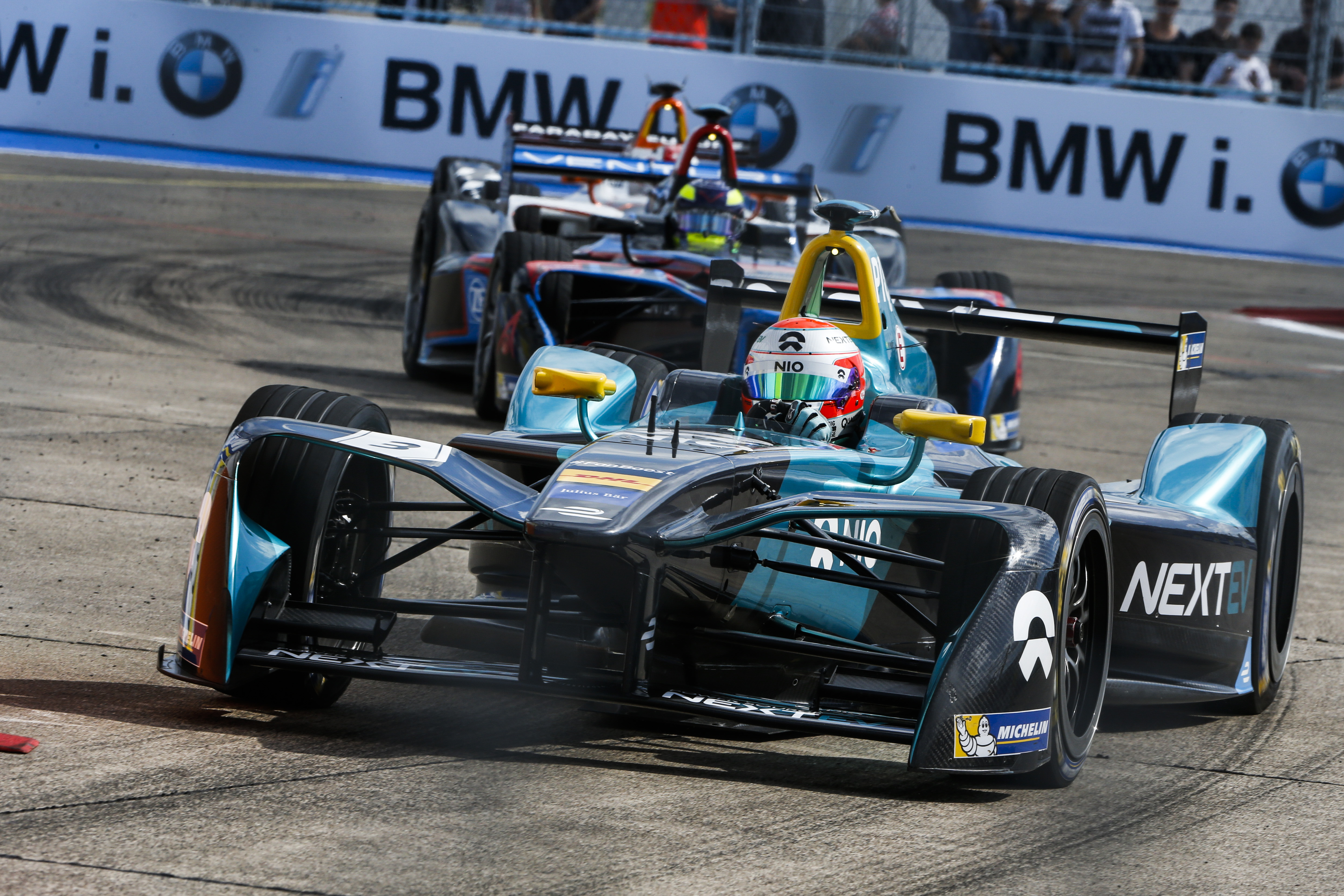 Compared with last year's bottom-of-the-table finish, season three was a vast improvement for NextEV. A front row lockout in Hong Kong, double points finish in Buenos Aires and fourth for Nelson Piquet in Monaco helped lift the Chinese team up to a comfortable sixth by season's end; however, NextEV's persistent problems with energy consumption in race trim—something with which Oliver Turvey seemed to have especial difficulty handling—robbed both drivers of valuable points on many occasions.
MS Amlin Andretti (5): António Félix da Costa (4), Robin Frijns (6)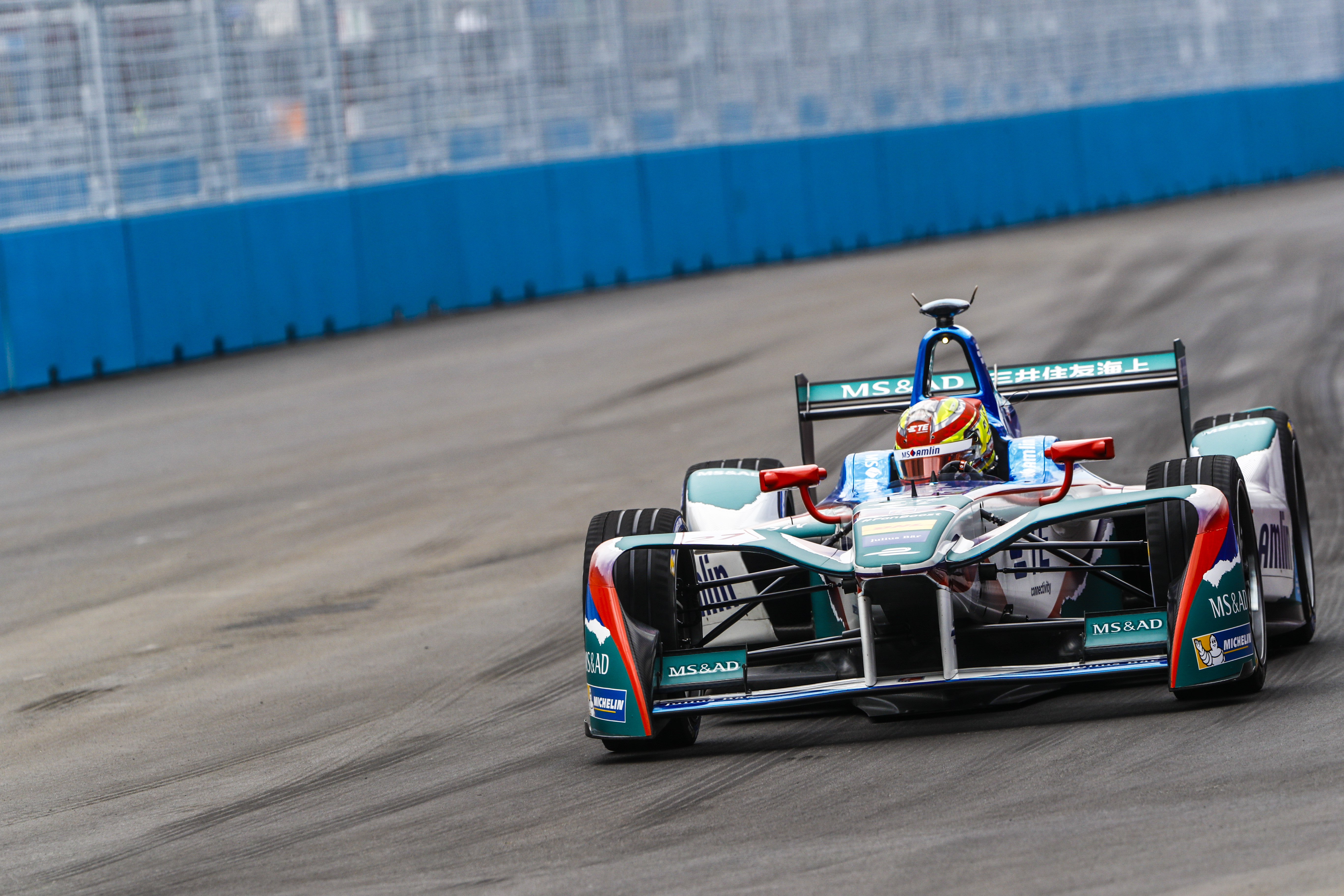 Andretti would have been hoping for better than seventh place this season, having picked up two of the hottest properties on last year's driver market and a technical alliance with BMW, but an uncompetitive ATEC-02 powertrain left Frijns' and da Costa's abilities untapped. Da Costa in particular struggled, logging just the one points finish with a clever pit strategy in Hong Kong; and while Frijns made it into the top ten five times, his seat is reportedly in jeopardy for season four.
Faraday Future Dragon Racing (4): Jérôme d'Ambrosio (5), Loïc Duval (4)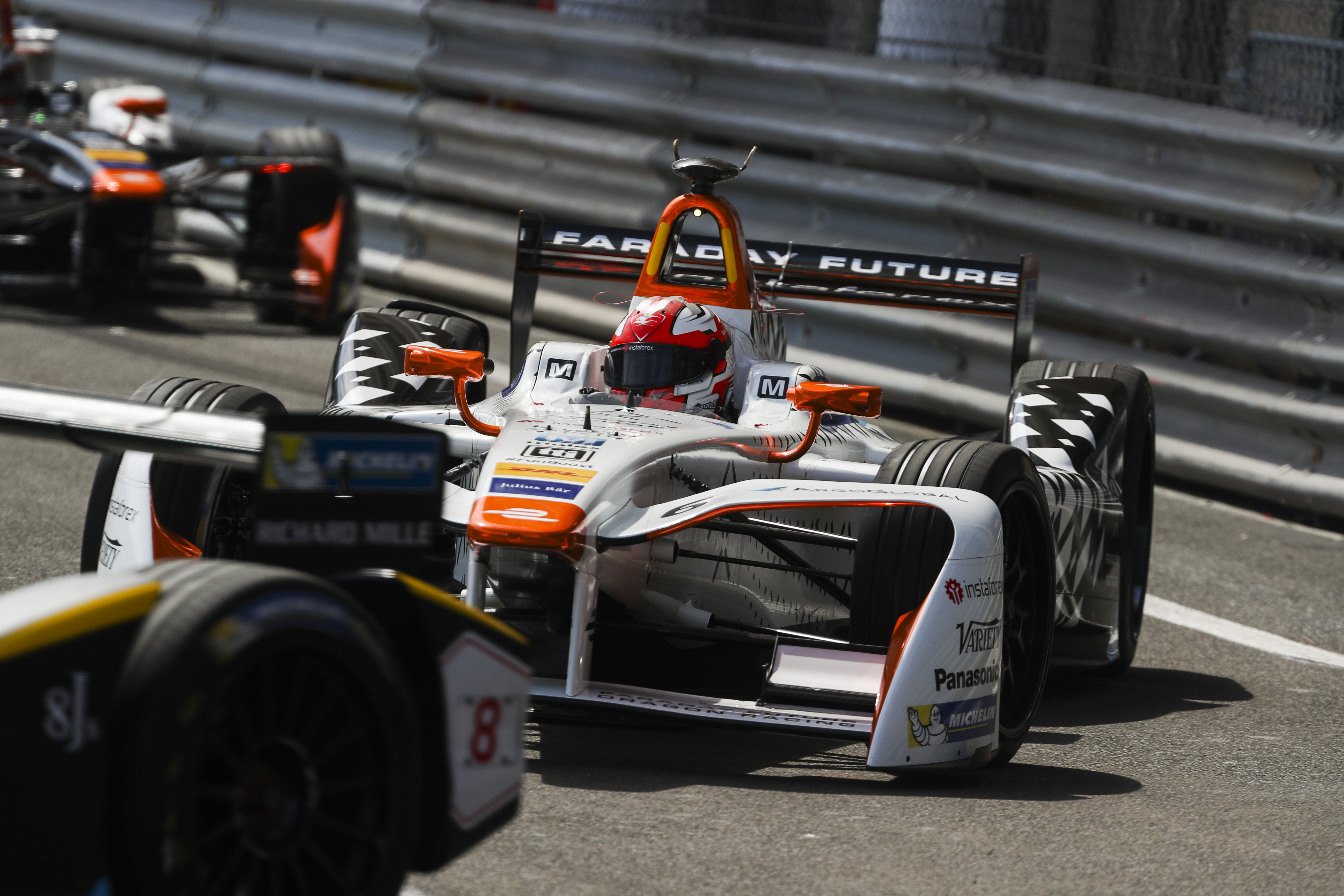 Despite picking up Faraday Future backing and appearing rapid in pre-season testing, eighth place and a meagre 33 points proved all Dragon Racing could achieve in season three. The US outfit's main problem lay with the pace of its new Penske powertrain, though matters were not helped by its drivers clashing on track and retiring from a total of six events. Loïc Duval seemed to come off the worst, even with a greater final points total than d'Ambrosio, and may be left looking for a drive elsewhere this summer.
Venturi (7): Maro Engel (8), Tom Dillmann (7)
On paper Venturi's third season in Formula E looked like something of a backward slide, slumping from sixth to ninth in the standings with even low-key points finishes a rarity. But considering the Monegasque team's reliability concerns in early testing, their progress this season tells a better story than their results. Maro Engel especially impressed, qualifying second in Mexico and finishing fifth in Monaco, whilst Tom Dillmann's four points finishes from just seven starts says much about the Frenchman's future potential.
Panasonic Jaguar Racing (7): Adam Carroll (5), Mitch Evans (7)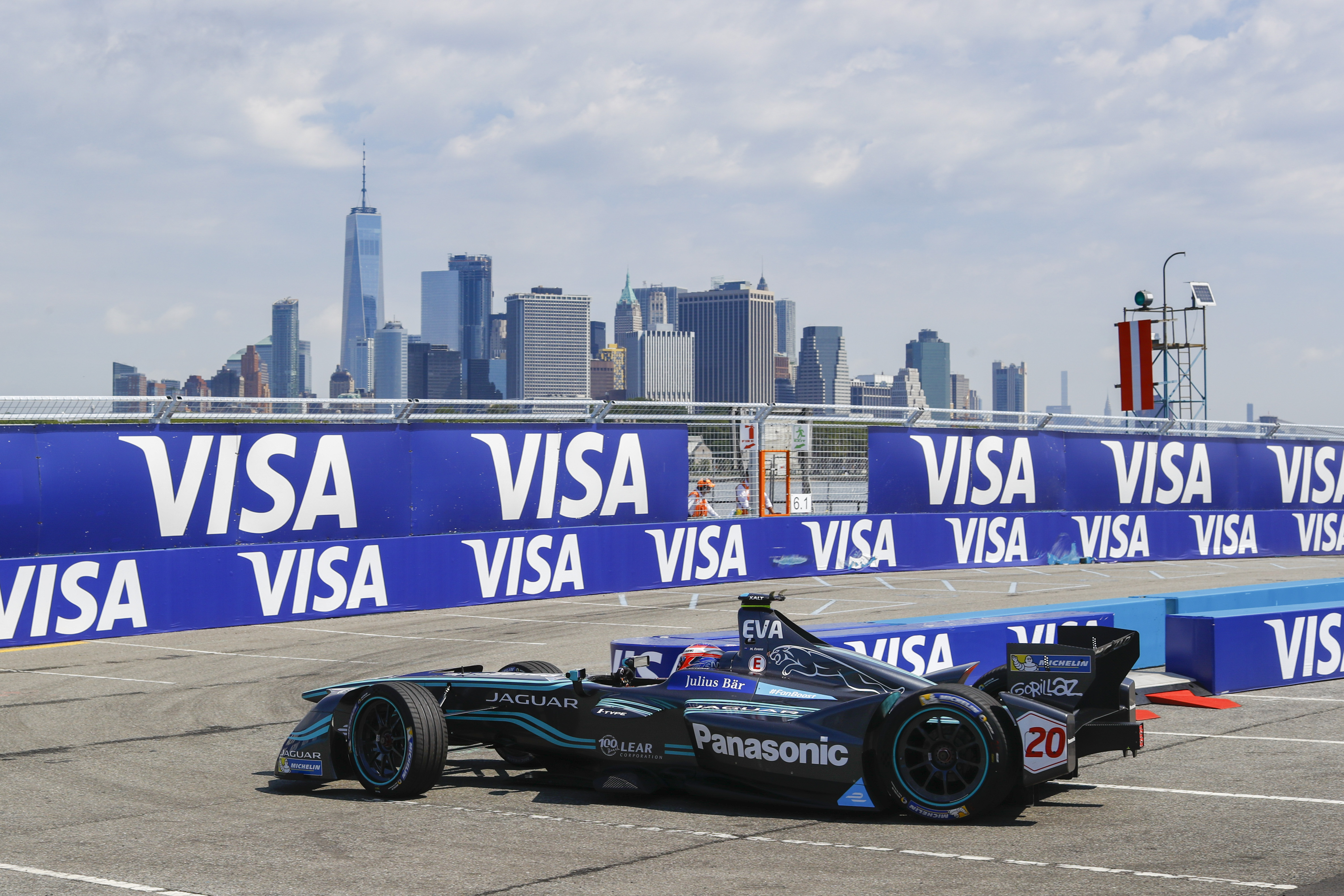 Jaguar was eager to play down expectations ahead of its maiden Formula E outing. Initially that modesty seemed well-founded, as the British marque started the season a long way off the points, but a strong push during the European leg brought Jaguar into regular midfield contention. Mitch Evans took the team's best result with fourth in Mexico City and generally had the measure of his older teammate in both qualifying and race pace; with the driver market still wide open for season four, Adam Carroll may find his seat hard to hold on to from the bottom of the standings.