The Emilia Romagna region in Bologna plays host to round number 13 of the 2020 championship this weekend, as F1 makes a welcome return to Imola.
Having last appeared on the Formula One calendar 14 years ago, the 4.9 kilometre rollercoaster of a circuit has undergone several incarnations in its 40-year F1 history, for some reasons more pertinent than others.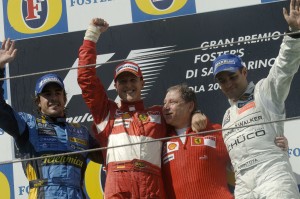 The deaths of Ayrton Senna and Roland Ratzenberger in the same weekend in 1994 rocked the world of racing, and left us with indelible and painful memories that, in many ways, have helped shape F1 into what it is today.
Having said that, we have seen plenty of other reasons to remember this track, and the high-speed, flowing and alluring nature of the track is certainly one of them. Michael Schumacher's various different pole position laps are ample example of that.
And with this current generation of Formula one cars, which will of course be replaced at the end of next season, this track will surely provide all the thrills and spills we have already witnessed over the course of the 2020 season.
Surprise podiums and race winners have joined surprise additions to the calendar this season, and Imola was certainly one of said surprises. Last week in Portimao was a one-off race that we were left extremely grateful for.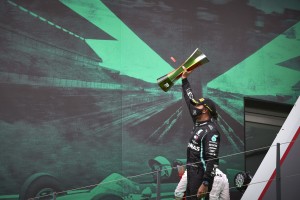 Off the back of an outstanding weekend at the Algarve, Imola has a fair bit to live up to, and how Lewis Hamilton would love to take his 93rd win and claim victory at the 29th circuit in his career.
But not only is this a different track – it is a different weekend. If I may cast your minds back to when this race was announced in July, it was confirmed that it would be a two-day weekend, and here is how it will work.
There will be one practice session on Saturday morning, and as such the drivers will have 10 sets of slick tyres available as opposed to the 13 they are accustomed to. Qualifying and the race will go ahead as usual, but there will be a larger gap between practice and qualifying to allow for consultation between the teams and the FIA to consider any suggested changes.
Will this have any bearing on performance? Probably not, but it will be a test of adaptability to slightly different racing conditions for the drivers, and this may provide more shock results, such as McLaren and Renault podiums, and who can forget Pierre Gasly's remarkable win in Monza a few weeks ago?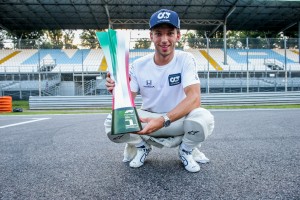 And speaking of the Frenchman, he has this week signed a new contract for 2021 with his Alpha Tauri team, who also completed some pre-season testing at this track prior to the season's start.
As for who is really expected to perform well though, it is rather interesting. Imola has a decent amount of straights, but the highly technical corners and chicanes littered around the place provide plenty of banana skins for the drivers to negotiate around, and this will provide the opportunity for Red Bull to close up to Mercedes.
Couple that with the fact that Ferrari, McLaren, Renault Racing Point are all showing marvellous signs of rapid improvement, this weekend could provide a mega battle for the podium, if not for the win.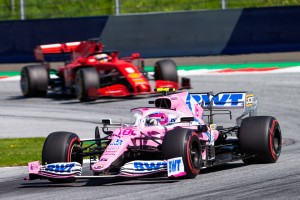 That top spot, however, is expected to be taken by Lewis Hamilton, and at the scene of the tragic accident that claimed his hero Senna, a 93rd win here would be on of the most personally significant of his career.