In a surprise twist to the British Superbike silly season, championship winning OMG Racing Yamaha have announced former Superstock 600 Champion, Ryan Vickers will be joining them for the 2023 and 2024 seasons in a 2-year deal.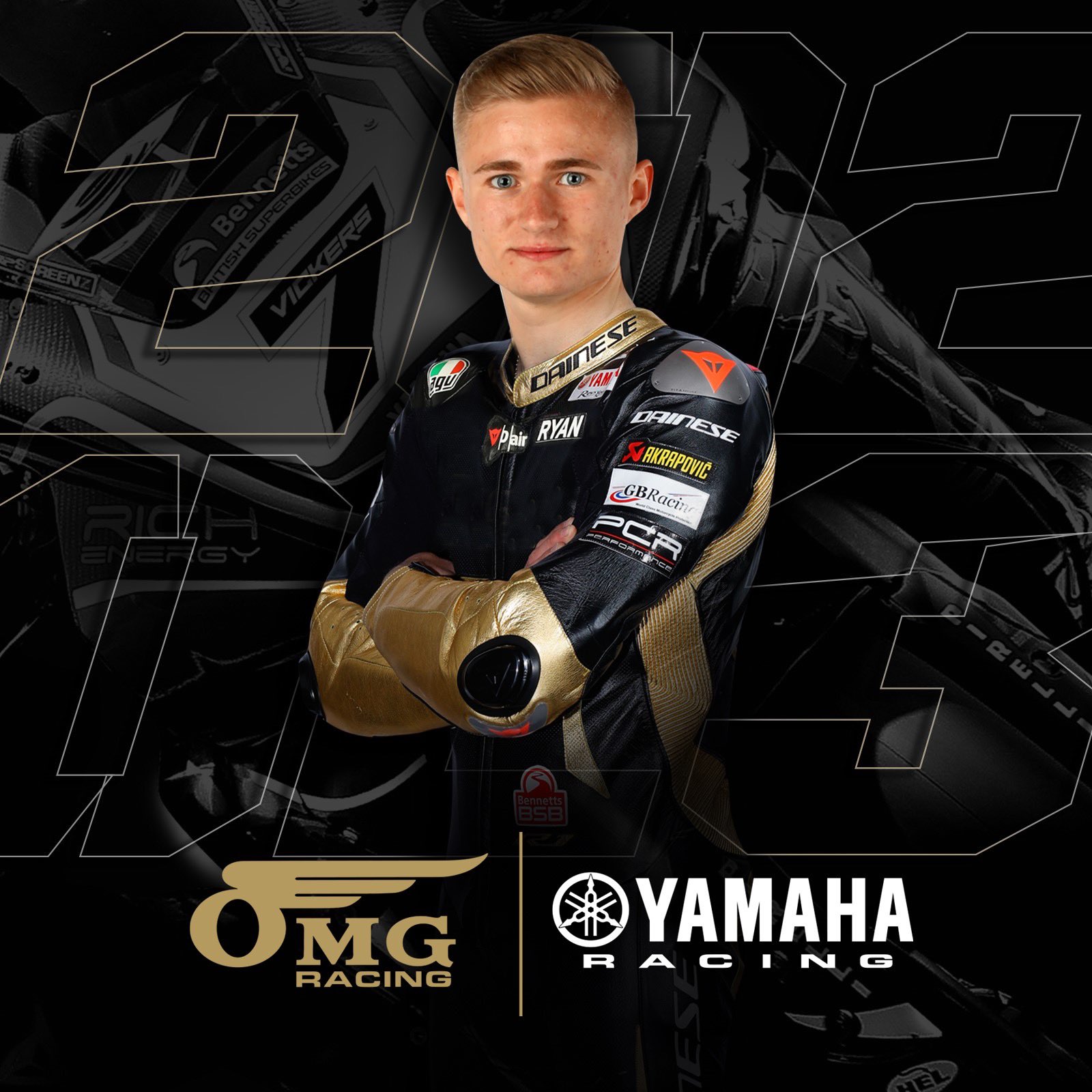 After a frustrating season aboard FHO's BMW M1000RR Vickers has surprised Superbike fans by bagging what many believe to be one of the best and most sought-after rides on the grid. With newly crowned BSB Champion Bradley Ray rumoured to be stepping up to the World Superbike Series next year, Ryan Vickers, his personal team and OMG Racing have pounced on the opportunity to put themselves in the spotlight again and have some big boots to fill.
Riding alongside 2022 race winner and 6th place finisher overall Kyle Ryde, I've no doubt the pairing will be expected to perform from the get-go after the team have become accustomed to British Superbike success. Ryde more so than Vickers as there will be an adjustment period to be taken into account, hence the 2 year deal to allow Vickers to settle in a find his feet. You also have to bear in mind the calibre of riders he will be up against next year in British Superbikes. Staying on the bike and being inside the Top 10 has to be Vickers' first priority in year 1. If he can regain the confidence he oozed in his days with the Lee Hardy Racing team, where Ryan was a regular runner inside the top 6 during races, success, podiums and potential race wins will come at some point.
Vickers has experience on Yamaha machinery from his championship winning season aboard an R6 in 2018 before debuting in Superbikes, though personally I'm unsure as to whether data and riding styles from a stock R6 can translate to a British Superbike spec R1 with instant results. Stranger things have happened. We have seen high calibre riders struggle on BMW machinery due to the integral characteristics of the bike whereas the R1 has long been seen as the friendliest bike to ride being it's such an allrounder, it could just be that this is the move Vickers needs to settle things down, renew his confidence and start bringing some BSB trophies, if not in 2023 then definitely in 2024.
The one thing Vickers has been universally commended on, when life became tough in the FHO Racing BMW camp, his attitude towards the team, improving himself and the bike were never in doubt. On and off the bike his character has shone through.
Good luck to him I say. Kudos on his negotiating skills and well done that man for being brave enough to go even further down the rabbit hole to find himself and chase his dream. Vickers could easily have gone back to a series he has had success on (i.e. 600's) but it takes a brave man to dig in and crack on for another year. Congratulations to both Ryan and OMG Racing for putting together what will hopefully be a belter of a lineup for 2023.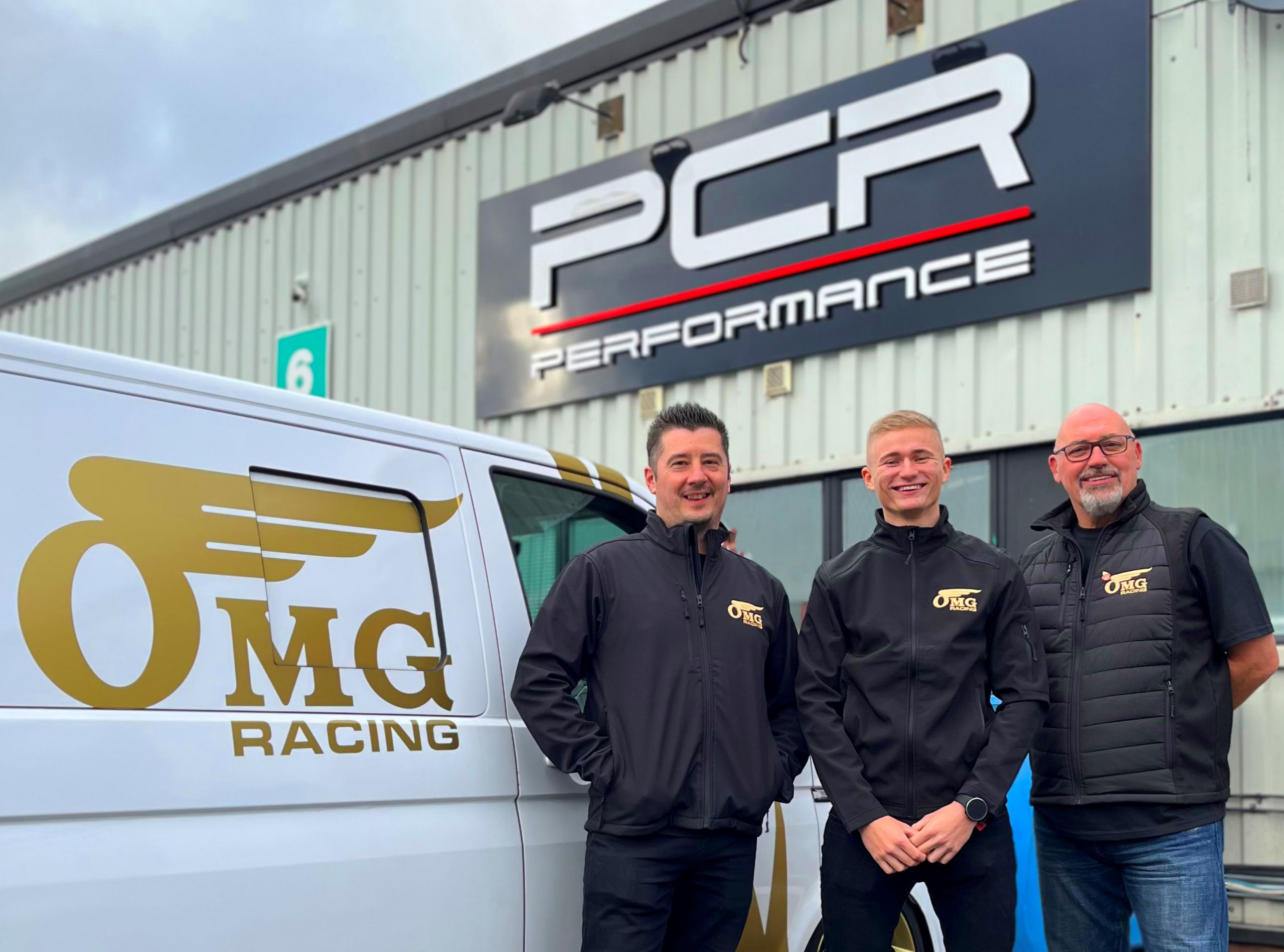 On the move, Vickers said: "I'm so pleased to be given the opportunity to ride what I and many others perceive to be the best bike on the Bennetts British Superbike Championship grid, with a team have that have impressed a huge number of people by winning the championship.
"My love of Yamaha stems from my Superstock 600 Championship win onboard an R6, so I'm looking forward to gelling with the R1, and being able to deliver OMG Racing the level of success they've become used to.
"I can't thank Alan [Gardner] and Paul [Curran] enough for their belief in my abilities, and I'll be working harder than ever to give them the results the team deserve. I appreciate that to step into the boots of the Championship winner is a big ask, and Brad has set the bar high, but I relish the challenge and I'm excited for what I'm hoping will be my best season yet."
Alan Gardner, OMG Racing Team Owner said: "Ryan is a rider that OMG Racing have had their eye on for quite a while and has really impressed with both his performance on-track, and his attitude off it.
"He's a well-known and liked character within the paddock and has proven himself to be a rider that will go above and beyond to constantly improve and better his lap times and ability, and that fits perfectly with us and our goals moving forward.
"We plan on pulling no punches in our pursuit of our second championship victory in 2023, and with both Ryan and Kyle on board our Yamaha R1s, are feeling strong as we move into our sixth BSB season."
Paul Curran, OMG Racing Team Principal commented: "I'm really looking forward to working with Ryan, and he's a rider that I've admired for quite a while. His success on the R6 in the Superstock 600 Championship back in 2018 demonstrates his comfort on Yamahas, and from experience we know this normally translates well to the R1 – you only have to look at Brad [Ray]'s results and progression to see that.
"His drive and positivity will see him slot perfectly into the team, and I'm confident he'll be at the sharp end of the grid from the off.
"We head out to Cartagena in a few short weeks, and we're all looking forward to giving both Ryan and Kyle the opportunity to get some track time under their belts. I have no doubt that Ryan will get his head around the bike very quickly and we're really looking forward to seeing what he can do.