Alfa Romeo F1 Team Stake have revealed their 2023 car.  Unveiling it in a live stream, Valtteri Bottas and Zhou Guanyu pulled back the cover off of the C43 and it has undergone some serious livery changes in comparison to 2022.
The most notable difference is the main white from the C42 has gone and changed for the new black design. This is more than likely due to the weight limit changes for 2023. As Stake is the new title sponsor of Alfa Romeo, they are featured heavily in the design. As a result, Orlen has parted ways from the design and is absent from this year's design.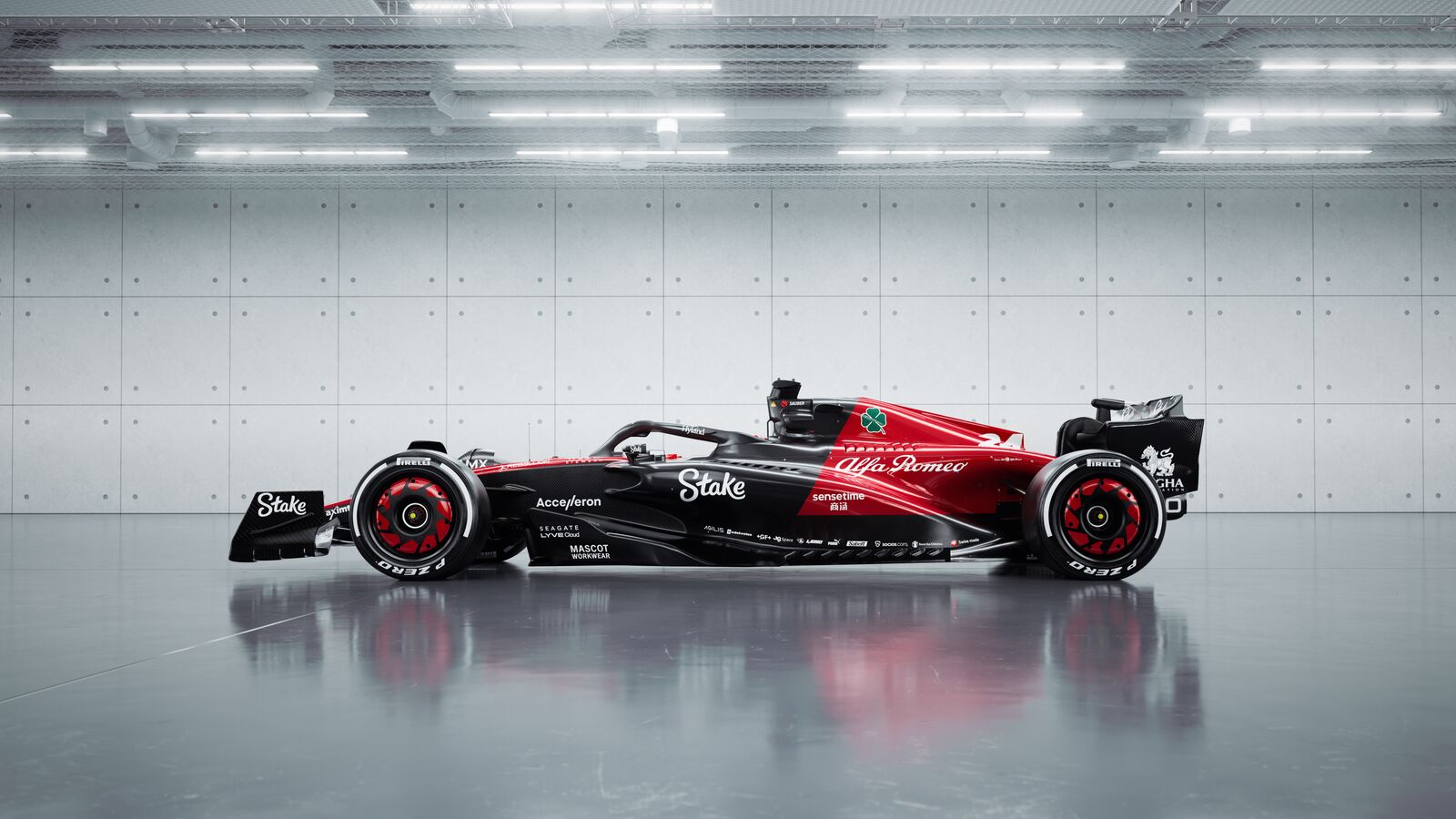 Speaking about the new car, the Managing Director of Sauber Group and Twam Representative Alessandro Alunni Bravi said "Bringing a car to life is a long process which touches every department of a racing team, therefore it's a moment of great pride to see it unveiled today." Continuing on, Alessandro said, "Everyone in the team is committed to this target and we are confident we will reap the rewards of our work."
Technical Director of Alfa Romeo F1 Team Stake Jan Monchaux said "This car is an evolution of last year's, reflecting the new regulations and introducing major changes in the areas where we found improvements to be needed. I hope it's going to be quicker than the successful car we had last year, that's what matters most, and more reliable as well: we have put a lot of effort in this direction"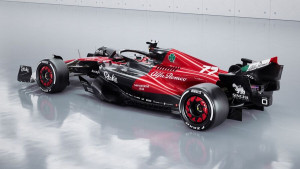 Speaking about the upcoming season, Valtteri Bottas said ". It's been an interesting first season with the team, we made some pretty solid progress together, and now there's only one direction to follow: up, higher, and better. There is obviously still work to do and things to improve, but I am confident we have it in ourselves to aim for even higher results this year. "
Following on from words from his teammate, Zhou Guanyu said "The expectation for this year is definitely higher, and I will carry all the experience from my rookie season into 2023. I'm excited for what's coming, and I'm fully ready to attack."
Formula 2 driver and reserve driver for Alfa Romeo F1 Team Stake Theo Pourchair said "First of all, I am thankful and honoured to be taking part in my first Formula One launch as a reserve driver for the team. It is great to see the efforts paying off, and I cannot wait to get started! I have seen the great amount of work that has been put into bringing the car from paper to reality, and I am happy for everyone back at the factory, I think they have done an amazing job."
The C43 will be hitting the track in a shakedown test in Barcelona this week followed by winter testing in Bahrain towards the end of the month.