Coming into the second full day of competition and there was 150km's over six stages for the crews to tackle. Thierry returned to the action after his early retirement on Friday's second loop and would open the road.
Into the first stage, SS8 Soysambu 1 – 29.32 km and Seb hit the top of the timesheets going 7.6 faster than Kalle, thus increasing his lead to over 30 seconds, whilst EP was third fastest. The Finns pace took him ahead of Elfyn and into third overall. This came about because Elfyn's GR Yaris engine cut out after the water splash, and he lost 40 seconds. Gregoire continued to lead WRC2 from Kajetan, but the fastest WRC2 runner was Oliver.
The shorter SS9 Elmenteita 1 – 15.08 km was taken by Kalle with Seb just six tenths slower and Elfyn was third. However, EP was just 2 tenths slower and holding the Welshman at bay at around 20 seconds ahead. In WRC2 things were pretty static in terms of positions.
The final stage then before lunchtime service, SS10 Sleeping Warrior 1 – 31.04 km, so called due to the rising hill that the road ran almost and alongside. Kalle took a good stage win from Esapekka with Seb setting the third best time. Elfyn suffered a puncture in this one giving EP an even more secure position in third. There was a change in the WRC2 lead though as long-time leader Gregoire losing the lead to Kajetan. Meanwhile further back Thierry was on the climb back up the leader board, moving into fourteenth place.
After the lunch break the second run of SS11 Soysambu 2 – 29.32 km and the top three was Seb, Kalle and Takamoto. Unfortunately, EP dropped out on this one. After he drove through the water splash there was a loud noise from the underside of his car. The problem was terminal, and he pulled his car off the stage and was out for the rest of the day. This meant that Elfyn was back into third overall. In WRC2 Gregoire retook the lead from Kajetan.
We had a new stage winner in SS12 Elmenteita 2 – 15.08 km, with Takamoto going fastest from Seb and Thierry. The pace from the Japanese star took him ahead of his teammate Elfyn and into third place. Meanwhile Thierry had made his way into the top ten at the end of this stage. In WRC2 Gregoire fell from the lead again with Kajetan benefitting from a problem for the M-Sport driver. A mechanical problem put him out for the day.
The final stage of the day, SS13 Sleeping Warrior 2 – 31.04 km had a sting in its tail as the rain that was promised finally arrived. Takamoto set the early pace even though he went off the road and also damaged his rear wing. The rain was in the middle of the stage, but by the time the crews made it to the end it was dry. Of course, Kalle won the stage and with Seb taking it easy the gap and lead was reduced to just 16.7 seconds. The other news was that Elfyn moved back ahead of Takamoto and into third overall, the gap being the same, 16.7 seconds! Kajetan was firmly in the lead of WRC2, the gap between the top two was 10 minutes with Martin Prokop holding second and Carl Tundo now third in the category.
Let's take a look at the top positions and hear from the drivers.
Classification after Day Two
| | | | | |
| --- | --- | --- | --- | --- |
| 1 | S. Ogier | V. Landais | Toyota GR Yaris Rally1 Hybrid | 2:43:49.2 |
| 2 | K. Rovanperä | J. Halttunen | Toyota GR Yaris Rally1 | +16.7 |
| 3 | E. Evans | S. Martin | Toyota GR Yaris Rally1 | +2:23.3 |
| 4 | T. Katsuta | A. Johnston | Toyota GR Yaris Rally1 | +2:40.0 |
| 5 | D. Sordo | C. Carrera | Hyundai i20 N Rally1 Hybrid | +3:52.3 |
| 6 | O. Tänak | M. Järveoja | Ford Puma Rally1 Hybrid | +8:38.9 |
| 7 | P. L. Loubet | N. Gilsoul | Ford Puma Rally1 Hybrid | +13:56.6 |
| 8 | K. Kajetanowicz | M. Szczepaniak | Škoda Fabia Evo | +19:53.1 |
| 9 | T. Neuville | M. Wydaeghe | Hyundai i20 N Rally1 | +24:06.2 |
Toyota Gazoo Racing WRT
Sébastien Ogier
"We had a good morning with really good speed in the first stage, even though we lost a bit towards the end with a puncture. Then I was a bit more careful for the rest of the morning, especially in the last stage which was the roughest part of the rally, and it was so easy to damage something there. In the afternoon I think we did a good job and did everything we could in the first two stages. Then the last one was challenging for everyone with heavy rain and a lot of water on the road. I took it easy in those sections and just tried to manage. The most important thing is we're still in the lead tonight. It's not a big gap to Kalle now but hopefully we can have a smooth finish tomorrow and another result like this in Kenya for the team would be amazing."
Kalle Rovanperä
"The whole of today was a big battle and it's not easy to find the balance between trying to fight for the win here while also being on for really good points at the moment compared to our championship rivals. Seb was pushing really hard, but our plan was to drive smooth and not push too much in the rough places. I was maybe not so brave in the first stage this morning but after that I think we managed to stay on the pace and out of trouble. When the rain came in the last one it was a proper challenge just to stay on the road, but we could again take some time there so it was a good day overall. It's pretty special for the team to be in this position going into tomorrow. It will be quite a long and tough day, but we'll try to make it a clean one because the points are important for us."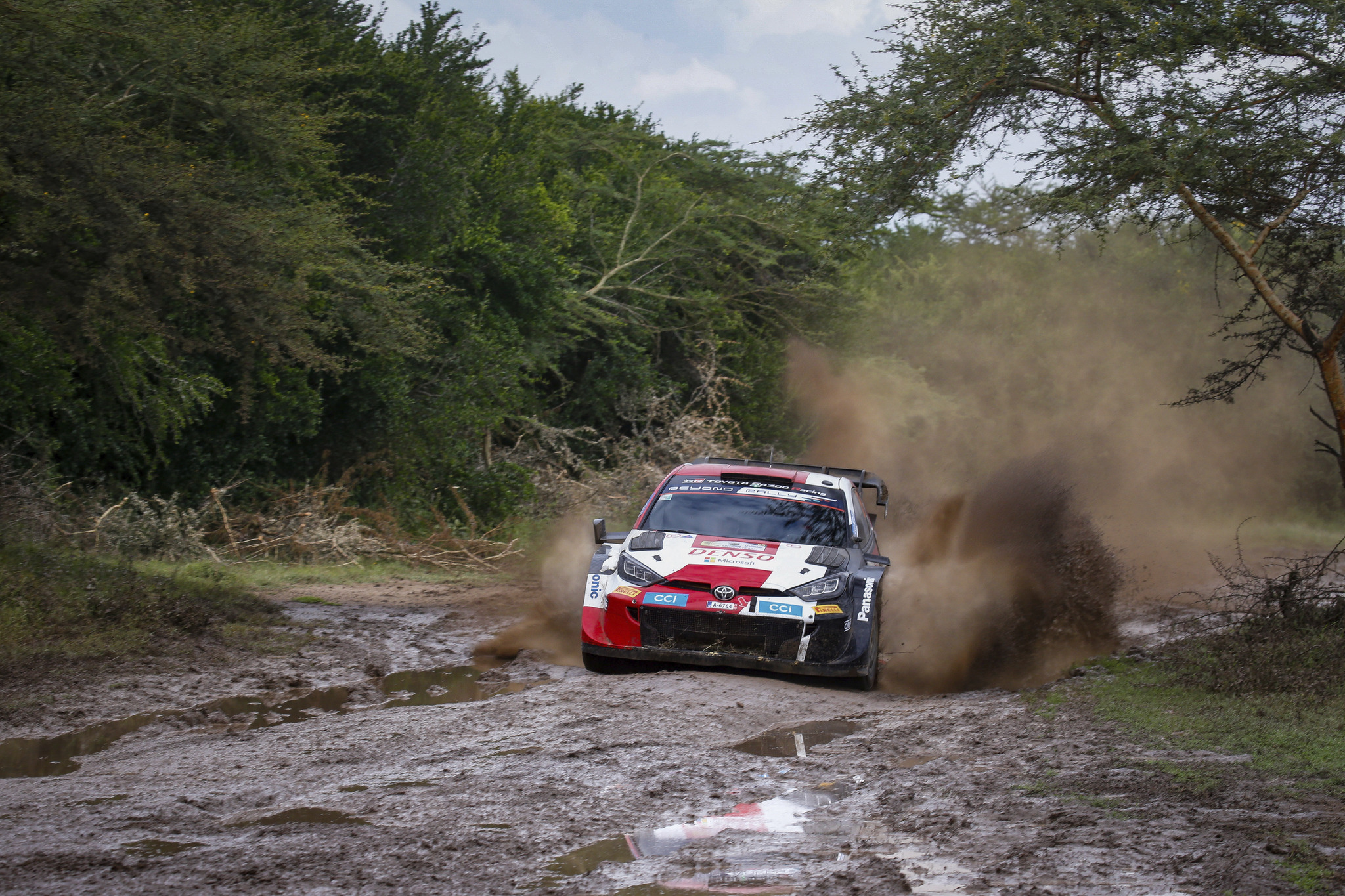 Elfyn Evans
"It's been a challenging day and we had a difficult start this morning. The feeling in the car was fine initially in the first stage but then we took on some water in the watersplash; maybe I didn't take the best line into it. Then we unfortunately got a puncture in the Sleeping Warrior stage, so we had quite a lot of time loss this morning. In the afternoon, the first two stages were clean for me, but Taka was on a big push: he was driving well and driving quickly. The conditions in the last stage were extreme and sometimes there was no grip at all, but we got through it with an OK time. There's still a big task ahead of us tomorrow but hopefully all goes well and we can bring this result home for the team."
Hyundai Motorsport
Dani Sordo
Honestly, it was really tricky conditions out there. I was hoping to have a good time on that final stage as we didn't make many mistakes. We were trying to push in the heavy rain, but it was as slippery as ice. I was trying to get through this rally with no problems. We've had some bad luck as a team, but we hope that is the end of our issues. The speed of the cars in front of us is a step up from where we are, and it is difficult to match their pace. Tomorrow's stages will be a little bit faster, with different profiles from today. We might not be able to do much about our position, we just have to survive like we have today."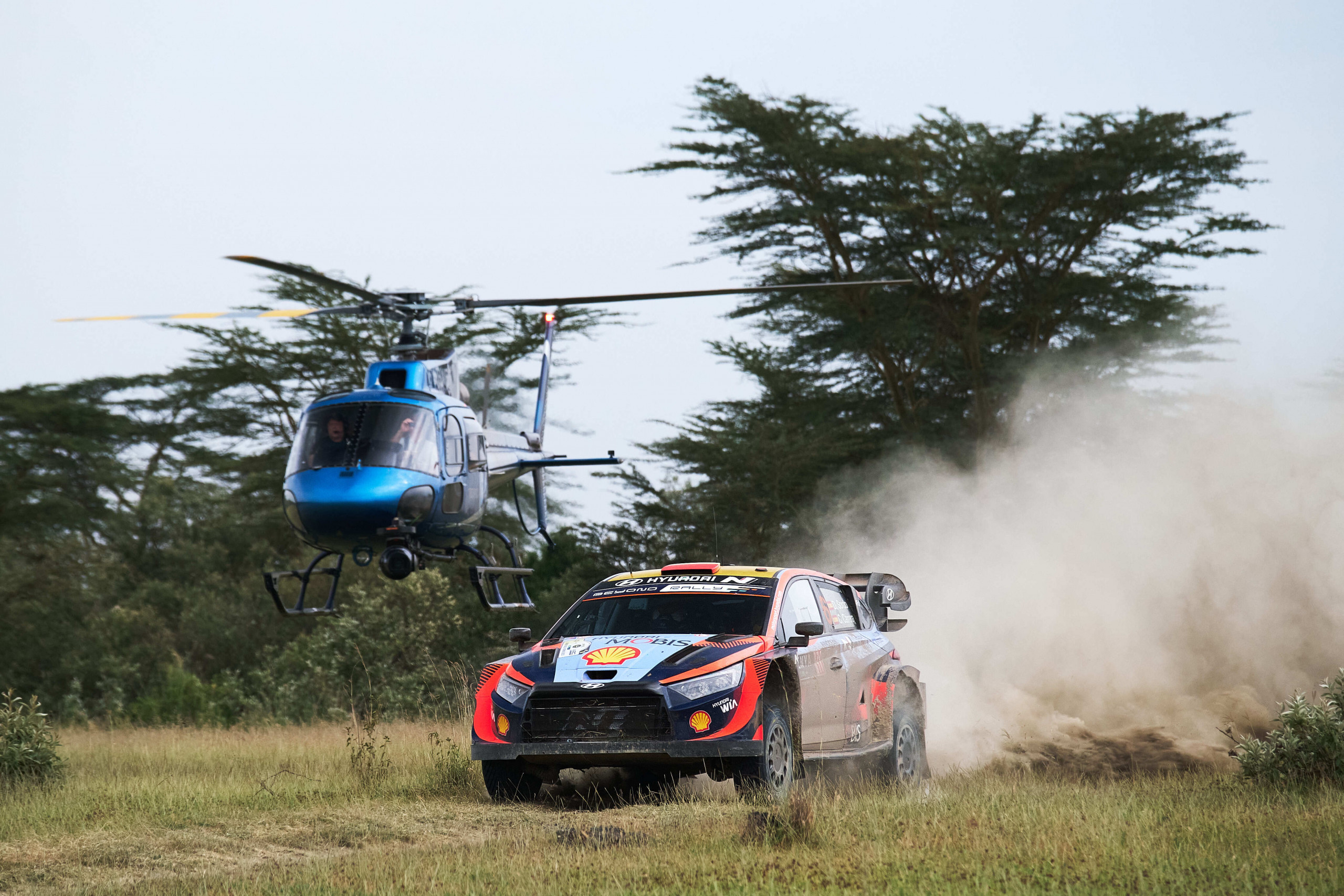 Thierry Neuville
"It was a wild day in general. We had some muddy sections this morning and then some big rain and standing water this afternoon. I have to say it is what we were hoping for today; to be able to have some fun. My motivation wasn't very high this morning, but we followed the target of driving through and keeping up our speed. We were hoping the rain would come later on that final stage, but it came five minutes too early, and we struggled a lot, yet we had some smiles in the car. We still have eighth place in our sights, so we are going to chase that tomorrow. It's a four-minute gap with six stages to go and we are going to push hard."
Esapekka Lappi
"It was very frustrating to retire on the first stage of the afternoon. I pushed the throttle to accelerate and there was a big bang. It seems the prop shaft cracked somewhere underneath the car, so we pulled over into the junction in front of us. I haven't had this problem before this week, clearly something is wrong, and we need to investigate very carefully. I'm sure we have a chance to return tomorrow to try to gain experience and fight for some Power Stage points. I think we were doing a really good job and prepared very well for this rally to have a good weekend, but it wasn't to be."
M-Sport Ford WRT
Ott Tanak
"Every stage closer to the end is a relief. The short stage tomorrow is quite rough, and the others are bit more sandy."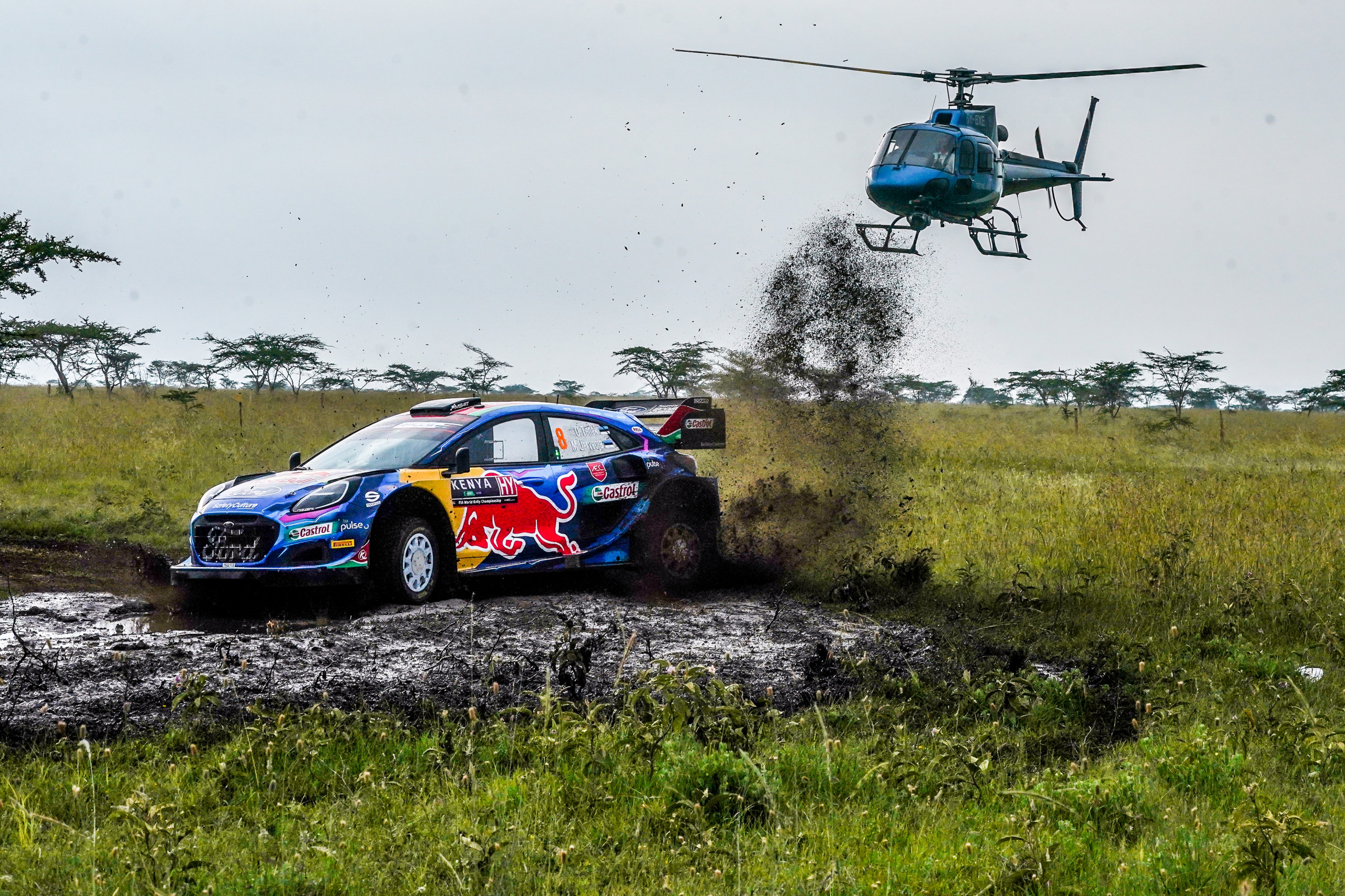 Summary
Well, what an amazing day, with an incredible ending. It was a big shame to lose Esapekka from the top positions. Considering that this was his debut at this event, he was really on the pace. Having said that the Finns have always gone really well at this event, so he will certainly be looking to coming back to this event in the coming years.
Now, will we see more drama tomorrow, or can Toyota take another win with Seb and all four Toyota's take the top four positions again? There is just a little under 75km's over four stages to complete this year's edition of Safari Rally Kenya and find out!