The first full day of competition tackled 141km over six stages and to celebrate the 20th edition of this rally the stages featured a huge 49.9km stage, Monte Lerno, which included the famous Mickey's Jump!
Esapekka led following the first stage on Thursday evening from Ott and Thierry. The start list for the first full day looked like this – Rovanperä, Tänak, Ogier, Evans, Neuville, Lappi, Sordo, Katsuta, Loubet.
Into the first stage of the day then, SS2 Tantariles 20Ris 1 – 10.71 km and the overnight leader Esapekka was second fastest behind new overall leader Seb, whilst Pierre-Louis was third fastest and climbed up six positions and into third overall. In WRC2 Oliver held the lead from Andreas and Teemu.
Takamoto made it two stage wins in a row for the Toyota team as he set the fastest time from Dani and Thierry. There was a change for the lead with EP passing Seb who could only manage the seventh best time. In addition to that, Takamoto after setting the fastest time also gained some positions, moving into third overall. There was a change within the WRC2 leader, with Andreas moving ahead of Oliver. The Swede had a huge problem at the end of the stage that featured a really challenging final section that still had large standing water following the rain earlier in the week. Somehow the front right suspension spring ended up becoming detached and was sticking outside the top of the wing!
The first run then of SS4 Monte Lerno – Sa Conchedda 1 – 49.90 km and Kalle who of course was opening the road could only manage the eighth best time and over 40 seconds slower than his teammate, Seb who won the stage from Elfyn and Esapekka. There were a few changes in the overall standings with Elfyn moving into fourth, Pierre-Louis into third. Takamoto's brief third place came to an end as the Japanese driver slid straight onto some rocks. He finished the stage though dropping two places into fifth. It was not as big as Dani's moment though! He went off the side of the road nose first and the car rolled as well. However, he got going again and finished the stage with huge damage to the front and a heavily damaged rear wing.
After lunch time service the second run of SS5 Tantariles 20Ris 2 – 10.71 km was won by EP from Pierre-Louis and Thierry. However, it's important to report the Frenchman was given a notional time with a number of other competitors. This was done due to some safety issues in the stage and therefore the stage not being able to be run in full leading to the notional times for the later crews. This is where it was really strange for the Frenchman to be given a time as he was not allowed to start the stage due to being unable to engage any gears. In the WRC2 category Gus Greensmith went off the stage and into a bush.
Into SS6 Terranova 2 – 8.41 km and Thierry was fastest from EP with Takamoto third. With the Belgian setting the best time and Elfyn only ninth fastest the Hyundai crew moved into third overall. In WRC2 Teemu was leading from Andreas and Adrien.
The challenge of SS7 Monte Lerno – Sa Conchedda 2 – 49.90 km remained as the final stage of the day and the rain was falling at different points in the stage. Top three fastest were Kalle, EP and Thierry. As you can tell the best place to be was either first on the road or driving a Hyundai. EP took the lead by just one tenth of a second over Seb and Kalle's pace brought him into fourth overall with both Elfyn and Ott falling down the leader board to sixth and seventh overall. We also had a new WRC2 top three with Sami gaining three positions, Adrien one place and Emil two places.
Let's take a look at the top positions and hear from the drivers.
Classification after Day One
| | | | | |
| --- | --- | --- | --- | --- |
| 1 | E. Lappi | J. Ferm | Hyundai i20 N Rally1 Hybrid | 1:31:48.8 |
| 2 | S. Ogier | V. Landais | Toyota GR Yaris Rally1 Hybrid | +0.1 |
| 3 | T. Neuville | M. Wydaeghe | Hyundai i20 N Rally1 Hybrid | +18.6 |
| 4 | K. Rovanperä | J. Halttunen | Toyota GR Yaris Rally1 | +46.1 |
| 5 | T. Katsuta | A. Johnston | Toyota GR Yaris Rally1 | +47.4 |
| 6 | E. Evans | S. Martin | Toyota GR Yaris Rally1 | +1:05.6 |
| 7 | O. Tänak | M. Järveoja | Ford Puma Rally1 Hybrid | +1:09.8 |
Hyundai Motorsport
Esapekka Lappi
"Today was a day of survival. There was a lot of surprises on that final stage with muddy braking points or corners that were hidden behind bushes. The mixed conditions meant you couldn't really fully commit because you didn't know what to expect, but on the other hand you had to commit in order to keep the speed, but we managed. You knew as soon as you entered the forest sections it was going to be muddy and slippery, but there were also some puddles in the open air which was a surprise – it was not easy at all. I hope to have a better start tomorrow than I did in Mexico, but first of all we have to make the right tyre choice in the morning. After that, we need to continue what we did today and see where we are after the final stage."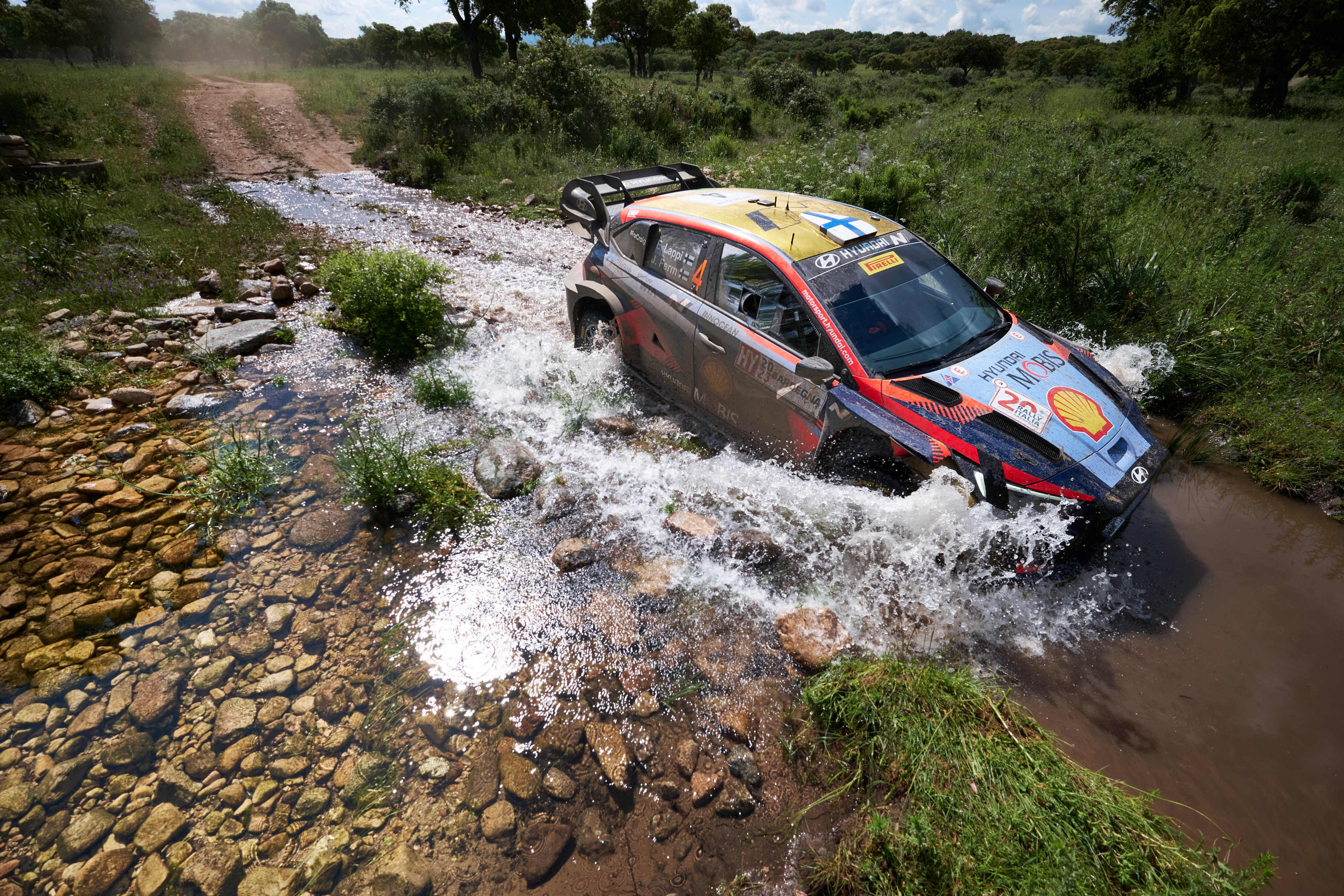 Thierry Neuville
"It was a bit of a struggle out there; the confidence wasn't that high in the tighter corners, but we managed to get into a good rhythm. I'm feeling a little bit better in the car as well in those conditions, and in the end, we had some good stage times this afternoon to finish in third, which is a good position for tomorrow. The weather is going to make it challenging tomorrow as well; anything can happen and we're going to see a lot of changes in the stage times for everybody. Today we were lucky that we all had more or less similar weather conditions, but with a few minutes' gap between the cars it can be a huge difference. Our tyre strategy this afternoon was good, and it paid off."
Dani Sordo
"It was a little bit difficult today, to be honest. On the first pass of the longest stage we went a bit safe with the tyres, and at one of the corners I went wide, and after that we rolled. We managed to bring the car to service and to the mechanics to repair it. There was not a lot of time, so Cándido and I did our best to help. I want to say thanks to them, they did an amazing job at midday, and I'm really sorry for my mistake. Thank you so much for your efforts. For sure it will be difficult now, there was some really tricky conditions this afternoon and it was challenging to drive, but let's see what the weather does. If it rains a lot, we have an advantage with our early road order, but we have already lost a lot of time.
Toyota Gazoo Racing WRT
Sébastien Ogier
"I'm happy with my day and to be in the position we're in tonight. I was surprised with the gap we made in the first stage this morning and in Monte Lerno, but the car was working well, and I think we made the right tyre call which helped us to be fast this morning. It was a bit more difficult this afternoon, but it was still an OK loop. I was happy with my driving, a bit less with the decision we made in service; we had a bit the wrong tyre choice and setup. But we still managed to get through without any drama in the slippery conditions and without taking too many risks. We are still where we wanted to be, in the fight for the win. The gap is very close and tomorrow we will push again."
Kalle Rovanperä
"It's been quite a good day overall. This morning the first two stages were actually quite OK. There was a bit of dampness, and we were losing less time opening the road than I was expecting. But Monte Lerno was drier, and we lost a lot of time, and there was a lot of action for us in that stage. This afternoon it was still quite tricky even on the second pass, as the lines from the smaller cars were not really suitable for us. Then finally some rain came properly on Monte Lerno, and I tried to push hard and keep at it. I always seem to enjoy the rain and the muddy conditions, and we could take some time back. Now we'll have a better starting place for tomorrow and we'll try to push more."
Elfyn Evans
"We started the day with a tricky couple of stages with the rocks lining the road and I was keen to get through cleanly and have a good car for Monte Lerno. We had a clean run through there also; it was nothing spectacular, but we seemed to manage everything quite well and got to the end without trouble and made up some places overall. It was a difficult afternoon and pretty rough; the first one was quite OK, then we gave away far too much on the second one. Unfortunately, at the end of Monte Lerno we picked up a puncture with a fair bit of time lost. But the gap is not huge to the guys in front, and we have Ott [Tänak] close behind so there's plenty still to fight for."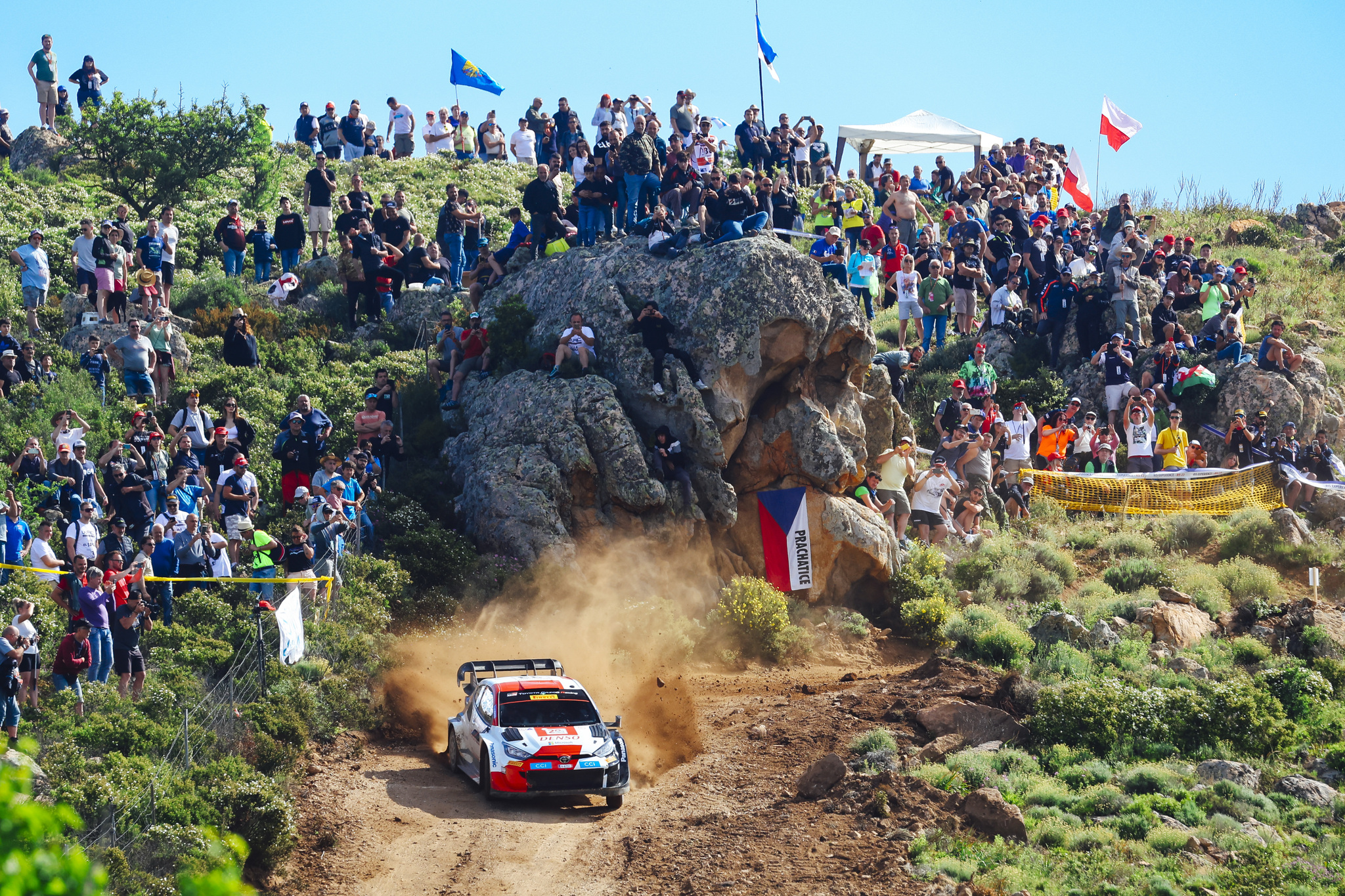 M-Sport Ford WRT
Ott Tanak
"We had some issues on the first stage that affected the engine quite a bit, some electric thing as we lost the hybrid as well. We also lost the water pressure and thought it was game over, but then the pump came back, and we slowly started to go again, and we in safe mode and I was able to bring it home."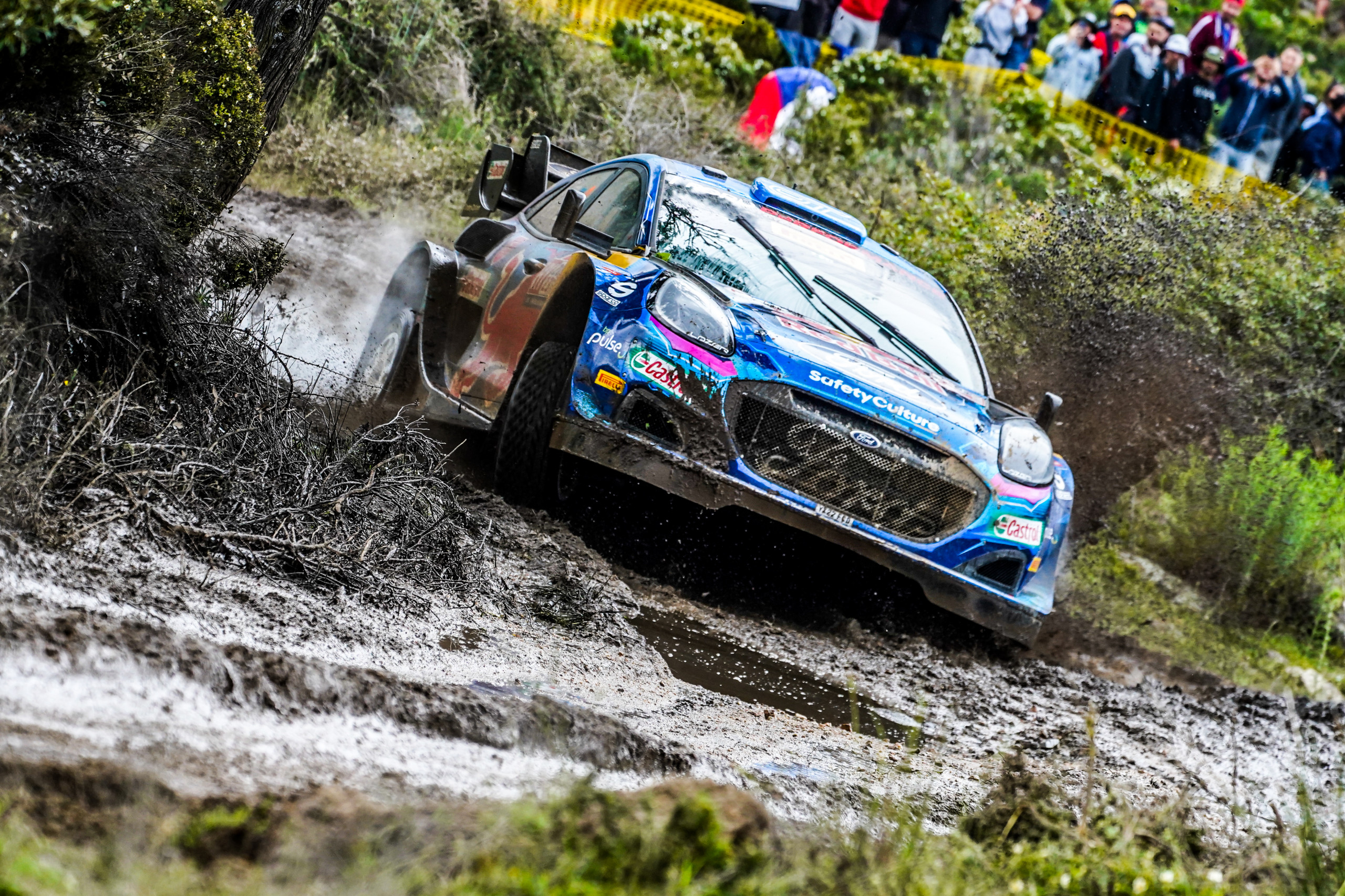 Day Two – Saturday
Tomorrow has 133km's over eight stages and although the longest stage is the Erula – Tula stage at 21km's in length but the challenge remains big. Let's see who will be leading at the end of the second day. Pop back to read my report later in the day.