Rapid CDH Racing Kawasaki are partnering this year with Jack Scott along side the returning Liam Delves.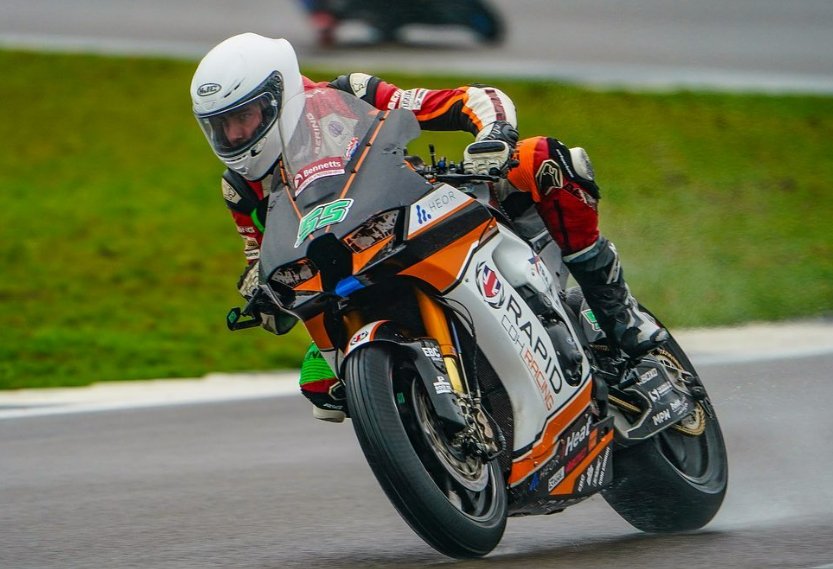 Jack joins the team as the reigning Quatro Group British GP2 Champion, having won the series in 2022, taking a whopping 14 victories within the GP2 Class on board the RS Racing Kalex.
After 71 podiums within the British Paddock during his tenure, Jack will debut in the Superbike class at the upcoming Silverstone round.
Team Owner Dean Hipwell recently said of Jack: "We were pleased to announce the signing of Jack for 2023. He impressed us during the 2022 season with some good rides against the main Supersport field."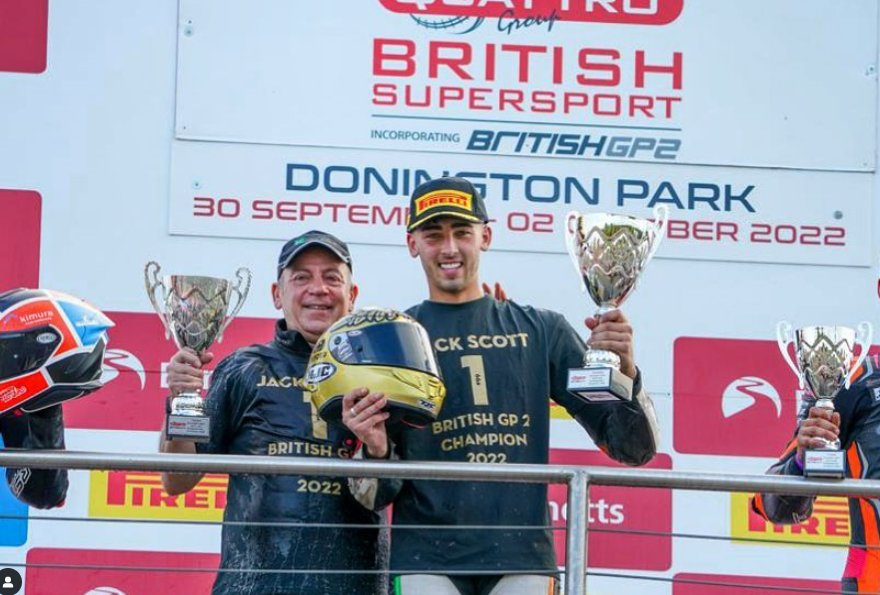 I caught up with Jack to see what his mindset is prior to the Silverstone round and he was very upbeat about the task ahead. Excited, nervous, but most of all eager to get on with the job.
Racing Armchair: Are the nerves kicking in?
Jack Scott: "Definitely. We had a good test out in Spain. I had a little bit of a crash on day two which isn't ideal. Then we came back to the U.K and it rained throughout testing. We didn't really get much running time in the dry at all so the nerves are definitely kicking in for this weekend. I want to get the first race under my belt, see where we stand and go from there."
Racing Armchair: Stepping up from GP2 to British Superbikes, is it nice to be off the hook somewhat on the food intake and allowing you to engage the strength training / muscle building etc?
Jack Scott: Yes 100%. Not just in GP2 but throughout my whole career, being a tall guy I have always had to keep and eye on my weight. Moving on to a superbike, it's not so much of a worry with 230+ brake horse power. Being 6ft2 it's also nice to be on a bike that actually fits me rather than being too big for it. Not so much worried about weight, but I can now do a lot more strength exercises and lots of cardio. I mean it's obvious I can't be at McDonalds all the time, but it's nice not to be worried about being able to treat yourself once in a while.
Racing Armchair: In terms of expectations, what conversations have you had with the Team Management?
Jack Scott: "So far the team has been really relaxed. Dean [Dean Hipwell – Team Owner] has said let's just learn the bike and you have to also remember it's a brand new team to me. It's a whole new environment so I have to learn who everyone is and all the stuff that comes with that. Dean has expectations on my training, as in he expects me to train hard, as I am going from two races a weekend up to three now on the superbikes, which is obviously a big difference and the races are longer in length, more laps etc. But he hasn't put any pressure on me yet. It is my first season in the BSB and think if you pile the pressure on early,  you are going to end up really de-motivated. Every racer is here to win but that's the highest of expectations. Obviously once we get the first few races under our belt, we will have more of an idea of where things stand."
Racing Armchair: On the amount of rookies stepping up to BSB this year, do you think that will add to the pressure?
Jack Scott: "Me and Dean had the conversation about the rookie element and I know the media have picked up on it too. The Rapid CDH Team's stance on that is you can't put yourself under the pressure of trying to be "Top Rookie" because you aren't going to perform as well overall. You have to take it race by race and not worry about what other people are doing. As I said, let's get the first race underway and see what's what."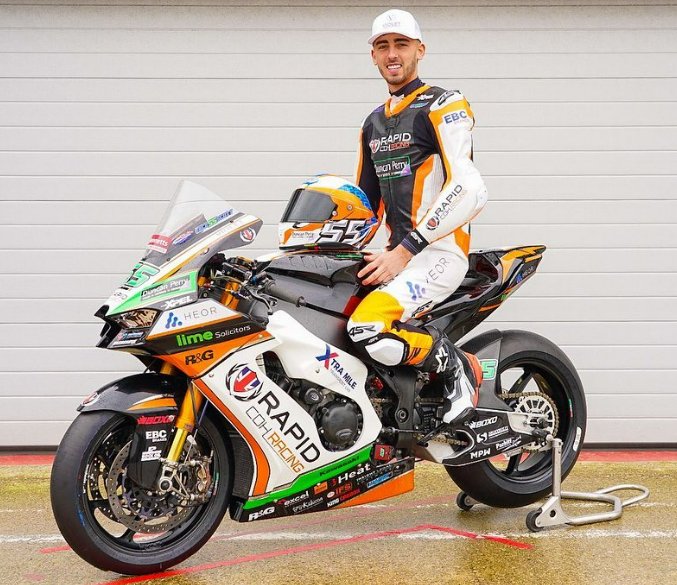 ——————————————
Lining up along side Liam Delves, Jack is in a good position to benefit from the team's experience and data collected over the last few seasons, especially from it's owner Dean Hipwell who has spent years inside the paddock running his own team and racing under the same banner. Good luck to Jack being one of the new faces on the grid and we at the Pitcrew Online hope for a successful, safe season for him. Good luck Jack!
Follow me on twitter for more bikes and banter @RacingArmchair