British Superbikes kicked off the 2023 season this weekend at Silverstone and what a treat it was. What would await us at the long anticipated opening round of the season, with a shake up of the showdown points and one of the biggest changes up in terms of teams and rider movement for  a long time… Well let's say if this is a sign of the season to come, then sit back, strap in and hold on tight!
Three different winners, from three different manufacturers kicks off the first race meeting of the year from Silverstone National circuit. A scrappy little track with little room for error and rest. With only two main straights, the national circuit is a busy, short lap with lap times under a minute. No wonder all three superbike races were contested with +0.00 on the leaders pit board.
Race One saw battle commence between a resurgent Josh Brookes on his FHO BMW swapping places with Kyle Ryde OMG Lami Yamaha,  Beer Monster Ducati riders Glenn Irwin, Tommy Bridewell and a feisty Jason O'Halloran of McAMS Yamaha. The pack closely followed by Leon Haslam of Rokit BWM Motorrad Team and Mar-Train Yamaha's Jack Kennedy. An intense sprint race saw first seven places covered by only three seconds. Kyle Ryde managed to get his hands on the winners trophy in Race One after an adrenaline fueled fight, sharing the podium with Tommy Bridewell and Josh Brookes.
After his Race One victory, Ryde said,: "That was a great race! It was definitely the hardest, but most enjoyable races I've had since I started in BSB. I was pushing because I just wanted to get to the front because I knew I had a little bit more pace than what the lap time was saying. It was very clean and good fun to ride – there was a lot of moves in turn one from me, I must've made about 15 moves but none of them stuck! I had to work, so for me it's been a great weekend so far. We've had a great pace all weekend and been strong, the only thing that went wrong was to have a silly little crash in qualifying and that did hinder me a bit for the race. It took me ages to get going again to know where the braking marker was and Josh and Tommy kept passing me. I'm really happy to get the win; I think over the winter and everything we've done so far, I feel like we deserve it, so I'm very proud of myself."
Race Two was much of the same but for second place back as Josh Brookes hit the front after the first lap and maintained a relatively trouble free race barring a bit of back and forth with Jason O'Halloran. While not breaking away, as is very difficult on such a small track when the level is as competitive as it is in BSB, he was also unchallenged for the win when the race finished under a red flag incident involving Synetiq BMW's Danny Buchan crashing out of the race. Race Two winner, a very popular winner might I say, Josh Brookes followed by both Beer Monster Ducati riders Tommy Bridewell and Glenn Irwin.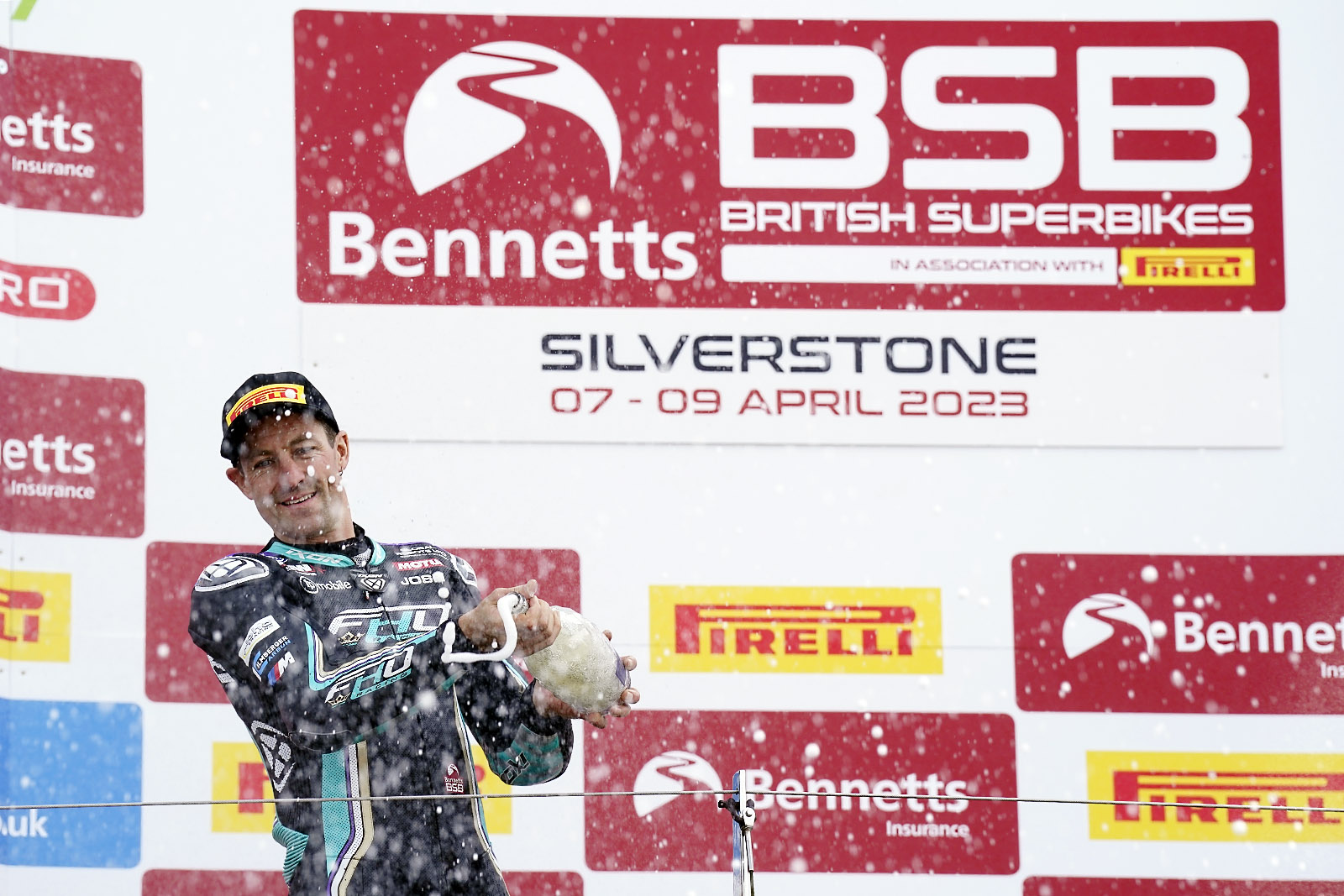 Race Three started off with surprise leader Danny Kent of Lovell Kent Racing Honda hitting the front, and looking very competitive around his peers. Surprisingly Kyle Ryde didn't seem to have the pace to match the front runners in the third and final Superbike race of the day with Glenn Irwin, Josh Brookes and Tommy Bridewell stretching a lead after working their way past the former Moto3 World Champion, Kent. A very close chase towards the end of the race saw a first race win of the season from Beer Monster Ducati rider, Glenn Irwin closely followed by Josh Brookes FHO BMW and Beer Monster team mate Tommy Bridewell.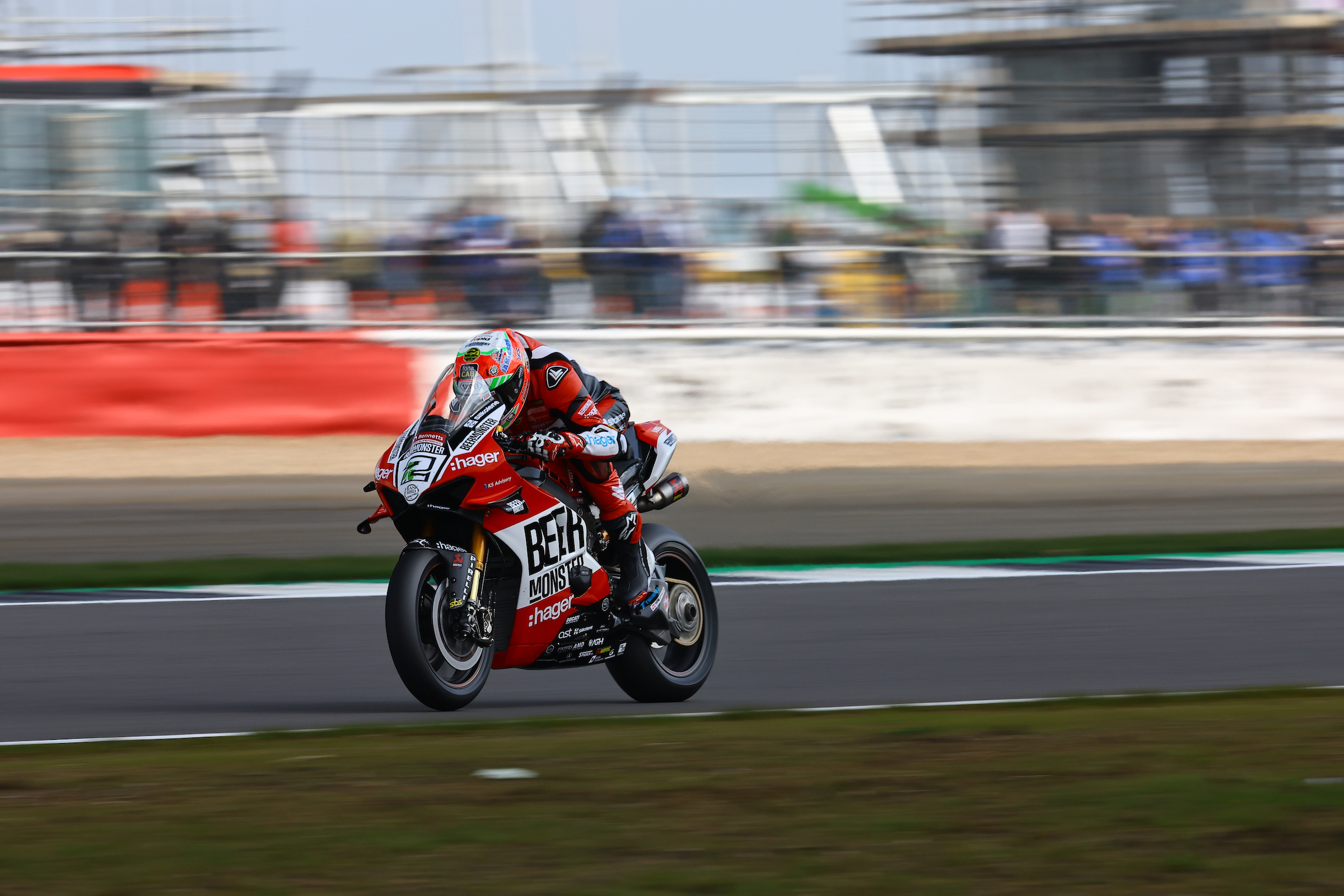 All in all a successful weekend for Brookes, keen to put the last couple of season behind him and show that he's not ready to stop racing just yet. Beer Monster Ducati, Bridewell and Irwin will all be pleased to also start the year off competitively after a couple of seasons in the doldrums. How ironic they have shared the podium with their former rider, Josh Brookes.
Standings after round one have Brookes in the lead of the championship, by two points from Tommy Bridewell and then Glenn Irwin.