Davey Todd, the reigning Pirelli National Superstock 1000 Champion this year steps up to the British Superbike series along with his team, Milenco by Padgettts Honda after a successful assault on the Superstock Championship in 2022.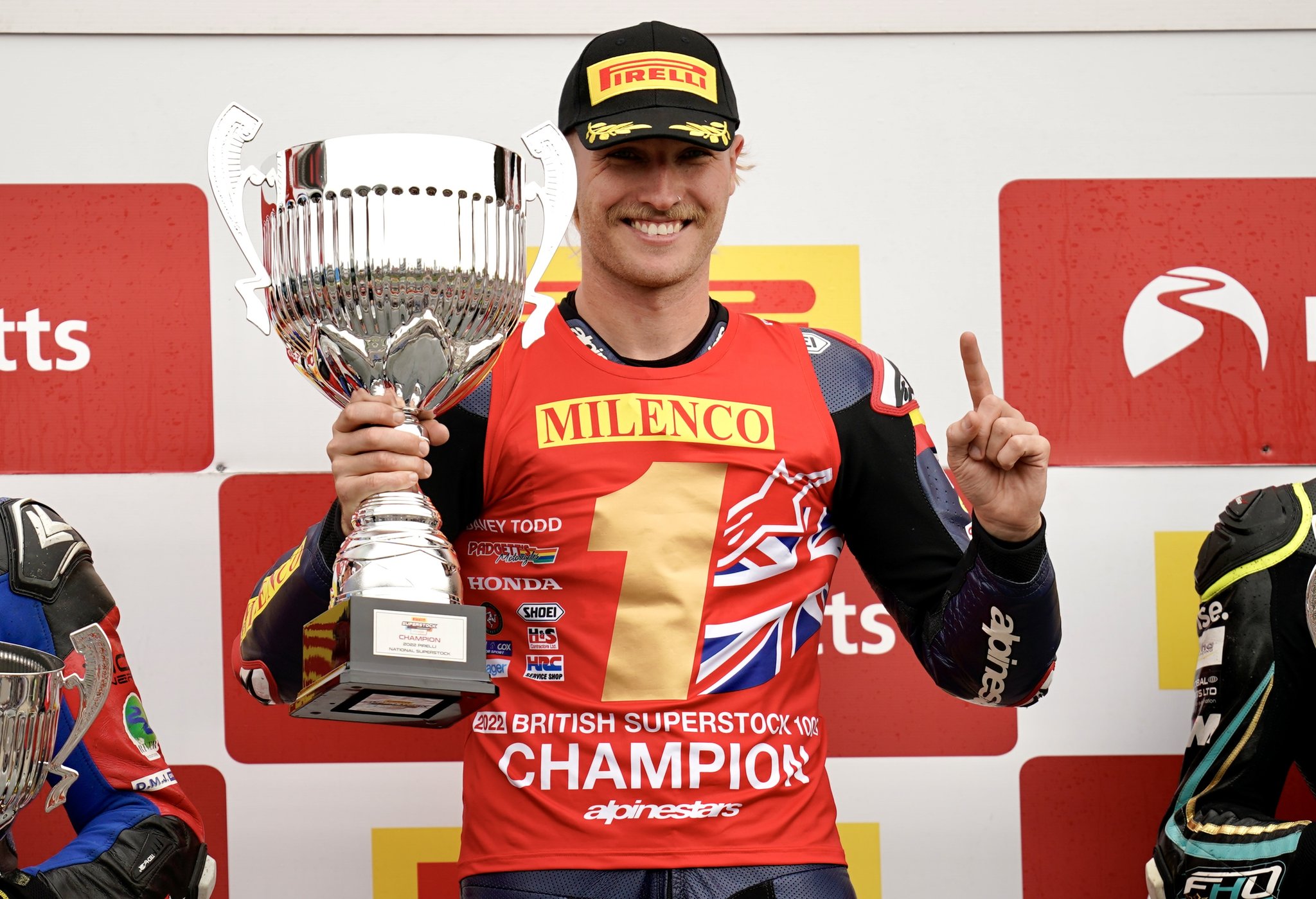 Clive Padgett and the whole squad have made the leap up alongside fan favorite, Davey Todd to BSB. Multiple road race winner and Isle of Man TT podium finisher, Davey is keen to set the record straight for anyone wondering, not only does he intend to take British Superbikes very seriously, it's just as important as his beloved road racing and he plans to give both disciplines the full commitment they deserve.
I caught up with him to see what's on his mind and where his head is at.
Racing Armchair: So let's talk BSB…
Davey Todd: "It's nice actually because a lot of the media attention comes at you from the Road Racing because everyone looks at me like a TT rider. You usually get everyone coming at you from that direction as opposed to anything else. When you do alright in British Superbikes, people are watching you because of the roads and then they're usually shocked that you aren't "just a road racer" which I've been trying to prove for a bit now."
Racing Armchair: Meaning a lot of people think you only crossed over because of Covid and there being a lack of road racing? 
Davey Todd: "Actually more so being that I've actually only done a full season in the British paddock once in my life [prior to 2022] and that was in Stock 600 in 2016. Since then I've done the roads, because I was given an opportunity there, but no one would even give me a chance in BSB so it wasn't because I didn't want to be there."
"I love road racing but I also love short circuit racing and never wanted to come out of it. Ever since leaving in 2017 I've wanted to be back and worked on the opportunities to return. By that point, I had started to do well on the roads and people just treat you as a road racer and ask things like "Oh are you just coming back to do a few rounds to get yourself up to speed for the roads?" and it's like, no! I want to be a short circuit racer but people don't seem to believe that. The road racing alone isn't my goal. Don't get me wrong, I want to do the roads. I love it. I want to do the TT too but I also want to be a short circuit racer."
Racing Armchair: So the plan then is to do both properly, rather than choosing one over the other? 
Davey Todd: Exactly. "I will be working just as hard at both of them, side by side. I feel I have a good team around me to do that too. Padgetts are experienced on both sides, albeit a bit more on the roads but they know how it works in BSB paddock. The team haven't been in the British Championship for something like 10 years, then we came back last year and won the Superstock Championship. For sure it's a big step up to Superbikes but there's no reason why we can't do it. The team build superbikes for the road, while they're a little bit more 'stock' than most bikes in BSB I think, but we work with what we've got and we'll see how we get on."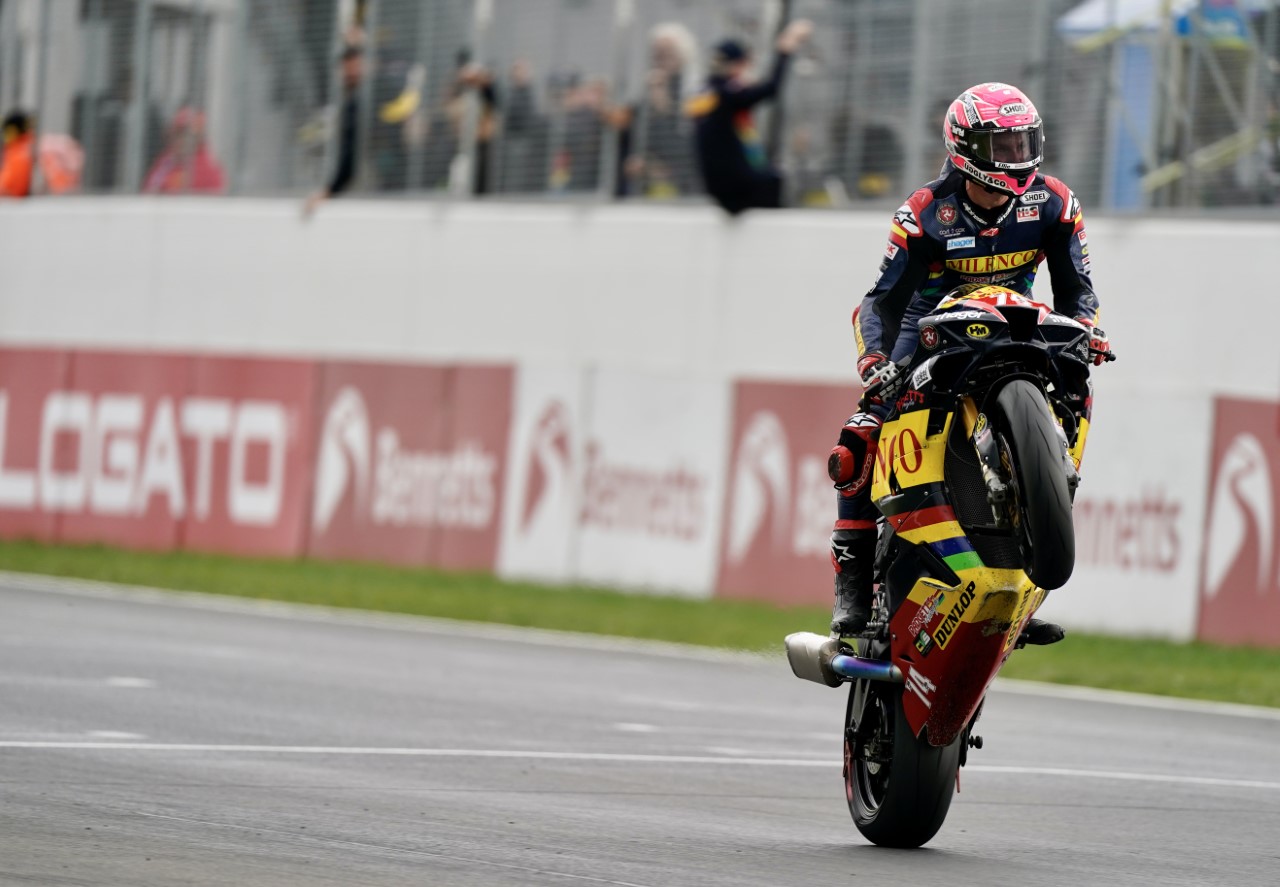 Racing Armchair: Would it be fair to say, with your experience on the Superbikes from the Road Racing, you're not as worried about the step up to Superbikes this year?
Davey Todd: In a way, but I wouldn't say I'm worried about the step up really. It's a new venture but mainly for people who haven't used MoTec (electrical systems). Me and the team throughout the testing sessions we have just been learning the MoTec systems which is probably the biggest part of jumping up to BSB. The fact that everyone thinks getting used to no traction control, no anti-wheelie and no electronic aids is the thing as is the case with MoTec, but I've never used any of that stuff anyway. I've always preferred to ride with nothing. I think that step will definitely make it easier for me but then a lot of other things are different with the step up. Believe it or not the tyre size change [from Superstock to Superbike] not even the fact we change to a slick tyre, but the size itself is different size which creates a different feeling. On top of that there's also the racing to get used to with a new schedule. 3 races per weekend etc."
Racing Armchair: Have you changed the training routine for the Superbike v the Superstock? Do you need to be even stronger?
Davey Todd: "No not necessarily. It's a common thought, but these days it really isn't a thing. Yes the races are a little bit longer [than Superstock] but it's only like 2 – 4 laps and yes there's an extra race per weekend but people go on about the power difference but there isn't really now. The Superstock bikes are so good these days and all over 200bhp in stock trim anyway, so any engine builder can give you like 250bhp but then you can't ride them because we still have no traction control, no anti wheelie like they do in World Superbikes and the biggest difference in SBK is they have the electronic intervention. We don't have that at all in BSB so that power is just not going to be useable."
"You hear a lot of riders run the engines basically stock, or just over stock power. Not really a big difference. The bike feeling is pretty similar, it just does everything that little bit better and you can fine tune it all. You have a bit more grip. A bit more edge grip. You can stop the bike a bit faster. Your riding style has to change a tiny bit to get the most out of the tyres [on a Superbike]. The lap times we did last year in Superstock, a lot of the time were only like a second a lap off what they were doing in Superbikes. There's really not a lot in it."
Racing Armchair: Has there been any set expectations from the team or just suck it and see? 
Davey Todd: "No. There's never any expectations from Clive and the team. The atmosphere there is very much on the relaxed side of things. They're so laid back and REALLY passionate about racing and wanting to do well. But Clive couldn't be any more laid back. He's an awesome team boss. Whether it is going out for a test session at the start of the year in Spain, or it's sat on the start line in the Senior at the Isle of Man TT, he says the same thing to me, "Go out and enjoy yourself". That says everything you need to know.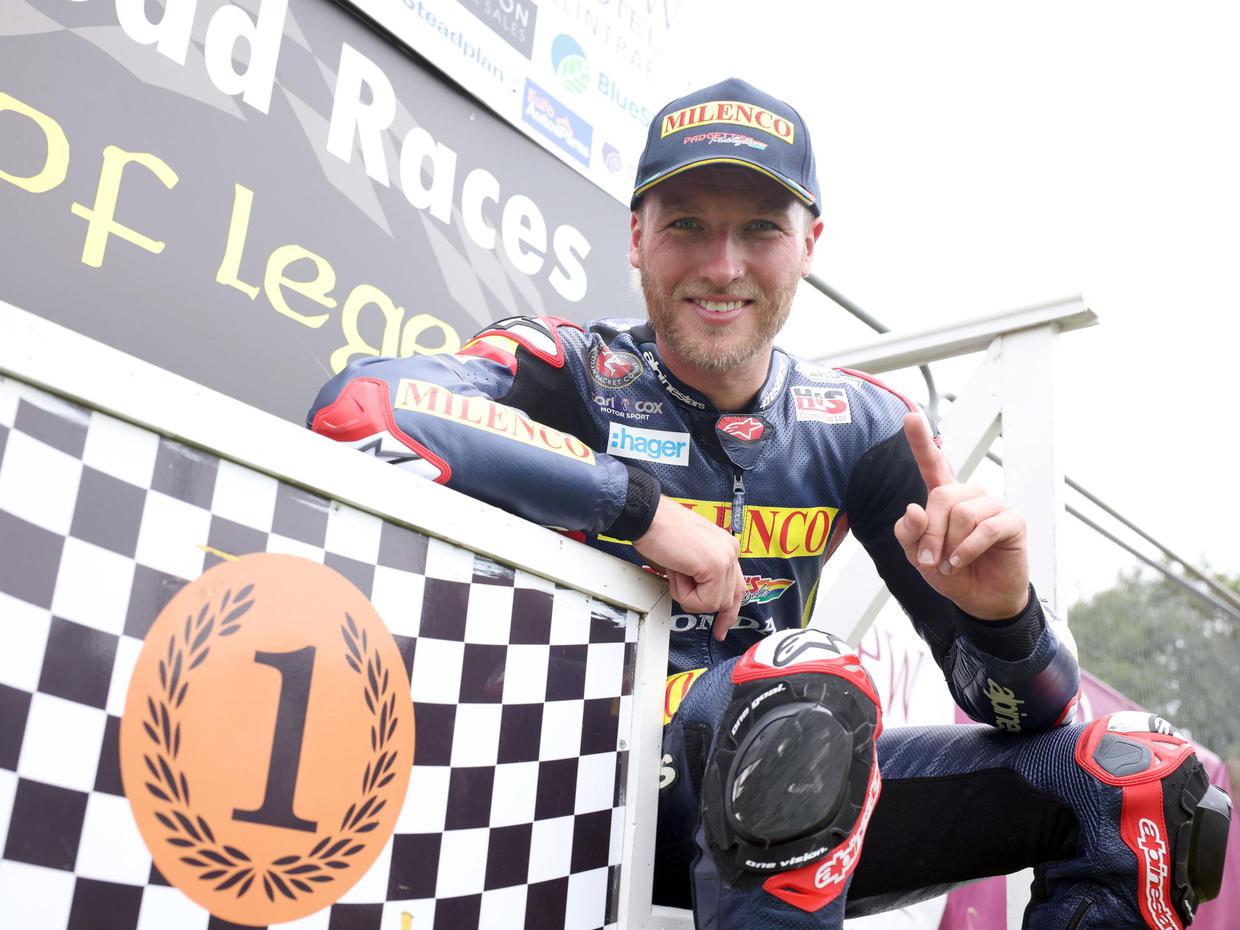 "There's never any pressure from the team to do anything. We are all there to do as good as we can though. It's not like if Clive says "Can you ride a bit harder" you actually do ride harder because you are already riding as fast as you can go. It's not like you need someone telling you to speed up, certainly not me anyway. Any pressure on me comes from myself, no one else. In the same breath though, we aren't in the championship to make up the numbers. I didn't want the step up for the team to be going out and scoring a couple of points. I want to be competitive and the team think they can be and I agree with them. I'm really excited to find out!"
---
Thanks for your time Davey. Good luck with the start of the season this weekend from all the team at Pitcrew Online.
Follow me on twitter for more bikes and banter @RacingArmchair