Today, I caught up with Eurosport pundit and commentator James Haydon to see what's occurring. After a long career as a Superbike / Supersport rider himself, James is the perfect person to bounce a few things off and get some thoughts from a neutral with a constant eye on the ball.
It's a long one, but it's well worth the read.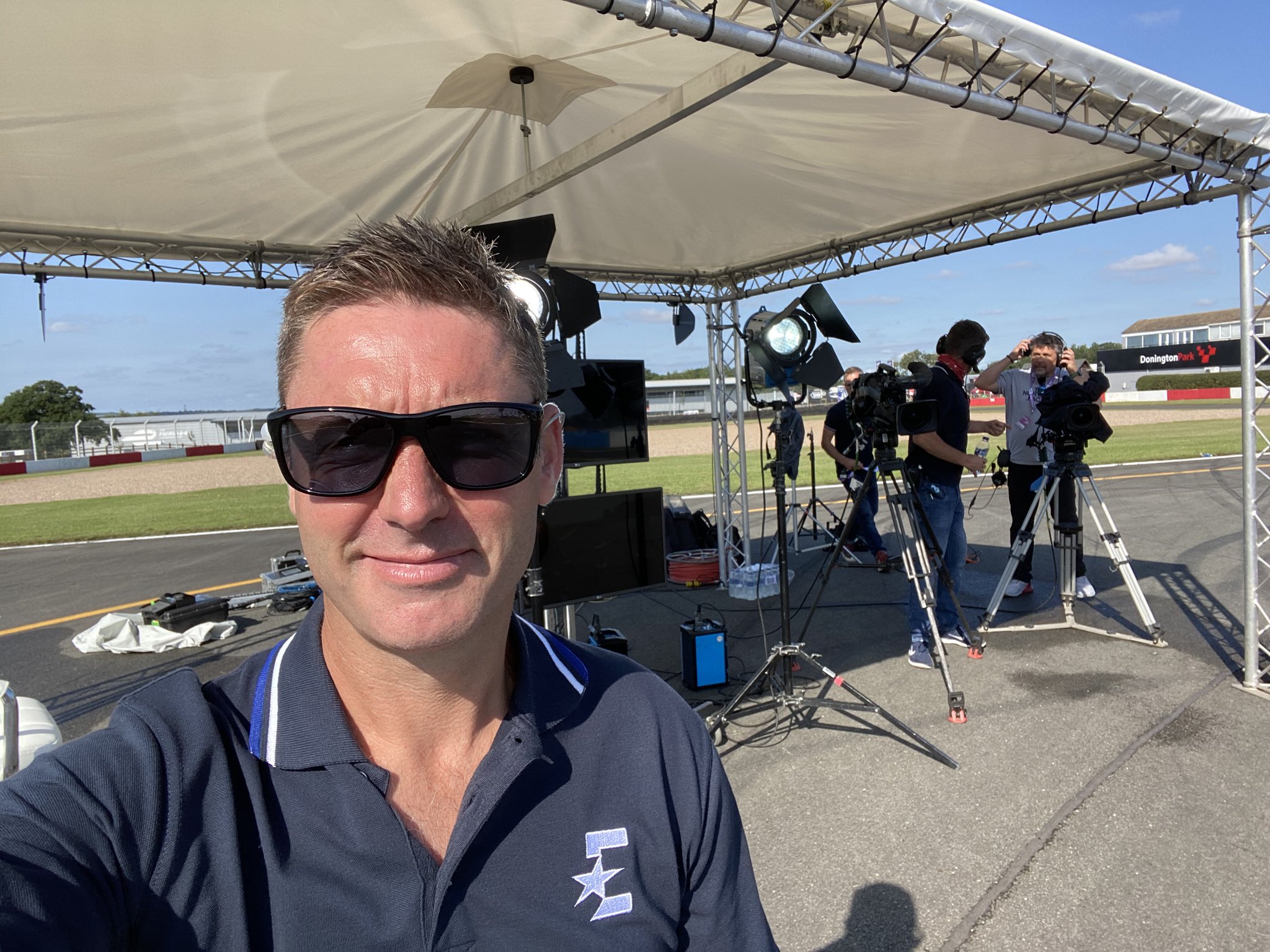 Racing Armchair: The season opener is upon us. The new showdown format has been unveiled. Are you excited and do you agree it was time for a change?
James Haydon: "I'm always excited by a new season. It's such a great championship. It's so competitive and always so much fun to be a part of so it's great to be back. There are always plus and minus points for the showdown. It generally keeps it tighter by the points reset but it often feels unfair, especially if you take in someone like Jason O'Halloran who's had the rub of it for a couple of seasons now. I feel sorry for him really as by rights he should be a double British Champion by now but it's racing, it's the same for everyone but he's just been very unlucky. That's the negative of the showdown."
"The showdown was brought in after Leon Camier steamrolled everyone and they didn't want that to happen again. They wanted to avoid the championship being boring.  Last year, did it work very well? Again plus and minuses for both sides of that one. It definitely needed a shake up and now it keeps the championship interesting doesn't it? I'm yet to work out whether it's going to be better or worse but we shall see. "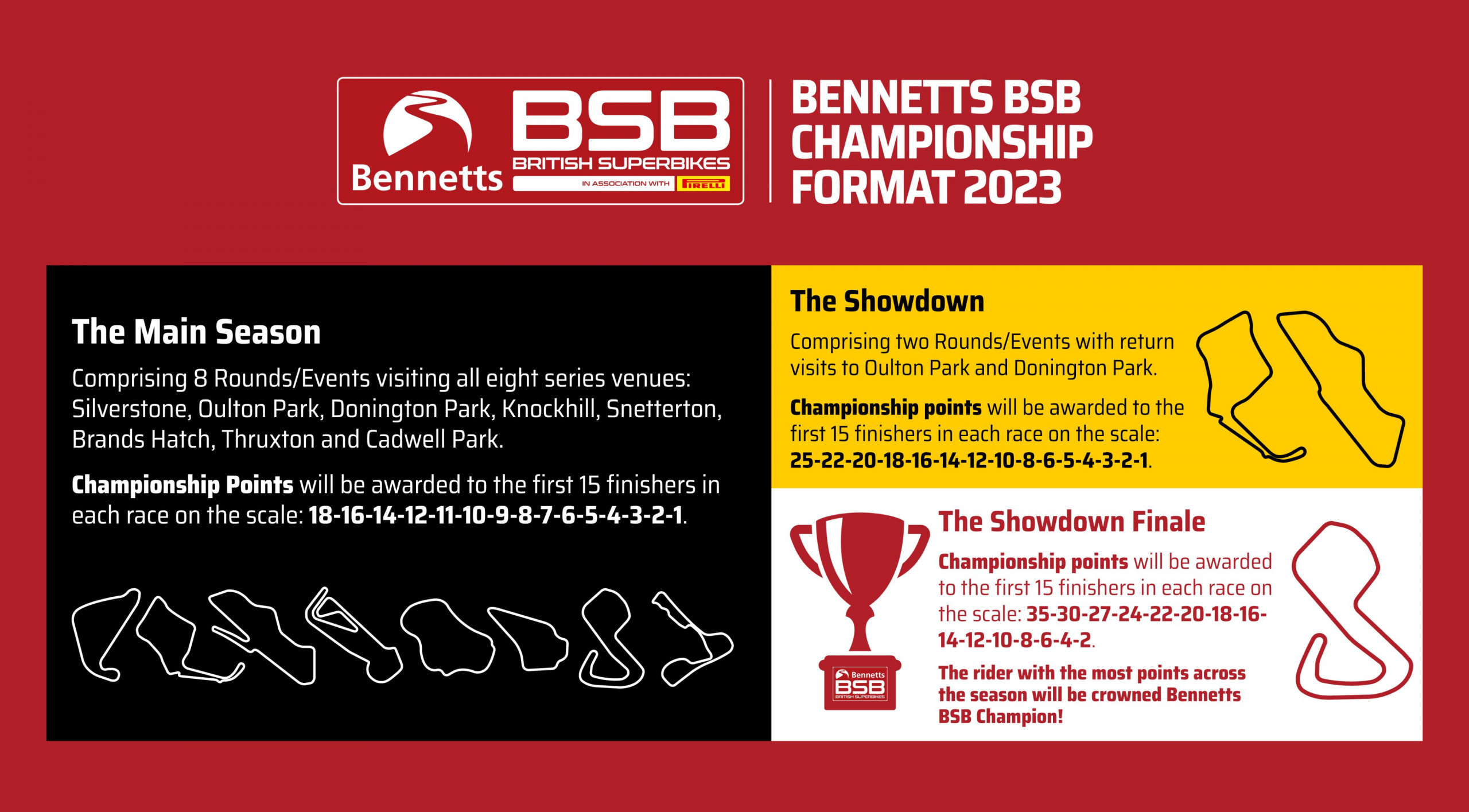 Racing Armchair: I listened to the Off Track Podcast with Leon Haslam (Click and listen here) and he was quite vocal about the electronic differences between BSB (with no electronics) and World Superbikes (with full electronics) and how that will affect the younger riders from trying to move up to the world scene. Do you think riders from BSB are hindered by a lack of electronic aids?
James Haydon: I understand exactly what Leon was saying. Usually with the full electronics, it's so different in ways like how you can use the throttle? How much you can trust it? It takes some learning, because if you come off a BSB spec system with no electronics and are straight onto a World Superbike with full electronics, you can't suddenly just expect to jump on and ride it in the same way.  You have to learn to trust it and the longer you've been in BSB, the harder it will be in some ways to jump on one and go. Likewise, the opposite way round is hard too when you go from using electronics to not using them".
"The thing we found was the electronics cost a fortune to run. You need a proper engineer. You need a proper data man who's going to study everything that needs studying and on top of that, the systems themselves are expensive. There's no two ways about it, they do take something away from the riders. I think one of the reasons BSB is so exciting is these riders are going around with no electronics. I love Leon. He's a great friend of mine but for him and people like Tom Sykes to come back from WSBK where they've been sort of spoiled with that extra blanket of electronics, it does make it harder for them."
"I can remember the first time I saw an electronics package working in the flesh. 2004, I was on a Yamaha and funnily enough it was Leon on the Airwaves Ducati that year. He was running electronics and we weren't. We were riding in the damp at Brands Hatch and while I was taking a corner, right on the edge of grip, Leon came around the outside of me and opened the throttle and just rode away. So I came back into the pits and spoke with Rob Mac and basically said "I've just witnessed those Ducati electronics and we are going to need something like that or we won't be able to compete."
"The thing is now the bikes have so much power, they're very difficult to ride without the electronics. They're designed from the factory with full electronics even as a road bike. So I can see both sides. As a rider, if you've grown up without them, then getting on a bike with them is going to be very hard but you'll learn it. The problem being if you let electronics back in, where do you draw the line? A basic system almost like a controlled electronics package? It would have to be a standard, cheap package that would have to be the same parameters and settings for everyone but I do think it would take something away from the show. You always see the best riders rise to the top.  With electronics it would be about who's got the best package or even who's got the most money."
Racing Armchair: So we think it's a good thing for the experienced riders in BSB who probably aren't looking to step up to SBK, but how does it effect the younger riders like your Max Cook's / Davey Todd's / Jack Scott's? Think back to Hicky and Taz at Donington SBK when they entered as wild cards. Do you think the lack of electronics shines a negative light on the skill set of BSB riders as it's too much faffing about trying to set up when you and the team aren't used to it?
James Haydon: "It's true it's much harder to do it all in one race. There's no way you can get it all setup just for the one round either. It's unfortunate as back in the day, you did a wild card and as long as you were on the good stuff, you were usually pretty competitive but with the rules we have now, you're not. It's all for a good reason though. It keeps the racing good but most important of all it keeps the racing affordable. We've never had so many competitive teams in BSB so again it's swings and roundabouts. It's unfortunate it doesn't translate well in a wild card, but it does allow such a broad scope of person to be competitive in BSB. Although it's much easier to go from no electronics to having them, than it is to go from having them to not.
Racing Armchair: I think someone like Stuart Higgs (BSB Series Director) probably has one eye on moving talent up, but am I right in thinking that his priority is to ensure BSB itself thrives first and foremost?
James Haydon: "Very much so. That's what it does and that's what it has done. Thrive. Yes it's a bit harder for the stars moving up but then again that's part of it. That's BSB. I mean when you look at some of these packages now, like in MotoGP or World Superbikes, companies like Ducati, you can see how extensively good their package actually is and how in harmony the motorcycle works. We are in a good time of racing right now in all classes. It's really interesting."
"We do have to be a little careful with some of it. Careful with the aero not to allow the bikes to get to the point the aero is so invasive it stops good racing. Changing the feel of the front tyres. Not being able to follow closely like we see in Formula One, that's the last thing we need for bikes. People talk about development for the future but on the road, these aerodynamics are all but irrelevant. Yes ok they work on the track but how far do you want to go? They need to cap that before it gets out of control. Imagine getting to a point when following a rider in front you have to drop back before you can attack. What's the point in that? We have to carefully balance these things and not get into a situation where they ask "is it the best person that won or the best bike"? We are in a delicate position at the moment where technology might not allow the best talent to shine".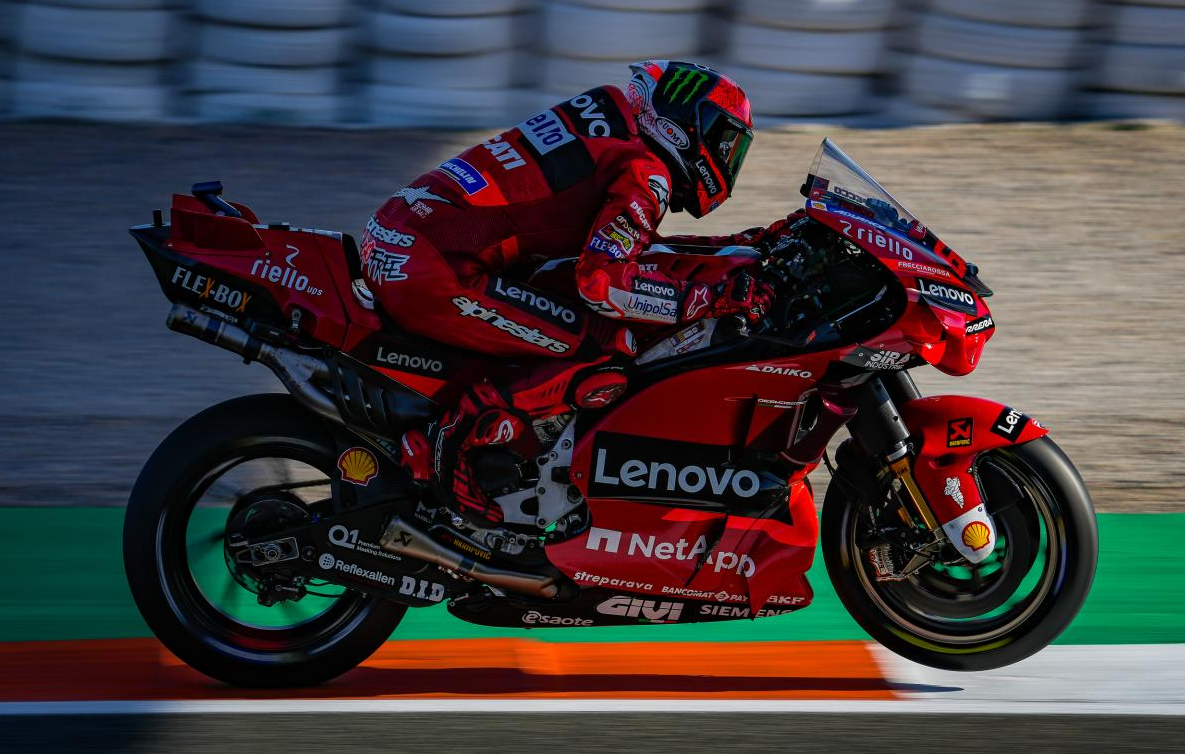 Racing Armchair: Well speaking of talent shining, who of the rookies have you got your eyes on?
James Haydon: "There's a couple. Max Cook for one really impressed in the Superstock. He was consistent and quick. I was impressed when he stepped onto the Supersport bike too. Into the top class, no mistakes. Not throwing the bike down the road. Just quick. He looks a right talent to me. He's got a great team around him. Lee Jackson is quick. The team are very friendly and won't put a great deal of pressure on him to do too much too soon. I think that's a great little setup for Max. As long as he keeps his feet on the ground and sets realistic goals, it's a really good opportunity for him to be able to miss a class and jump straight in. Very exciting!"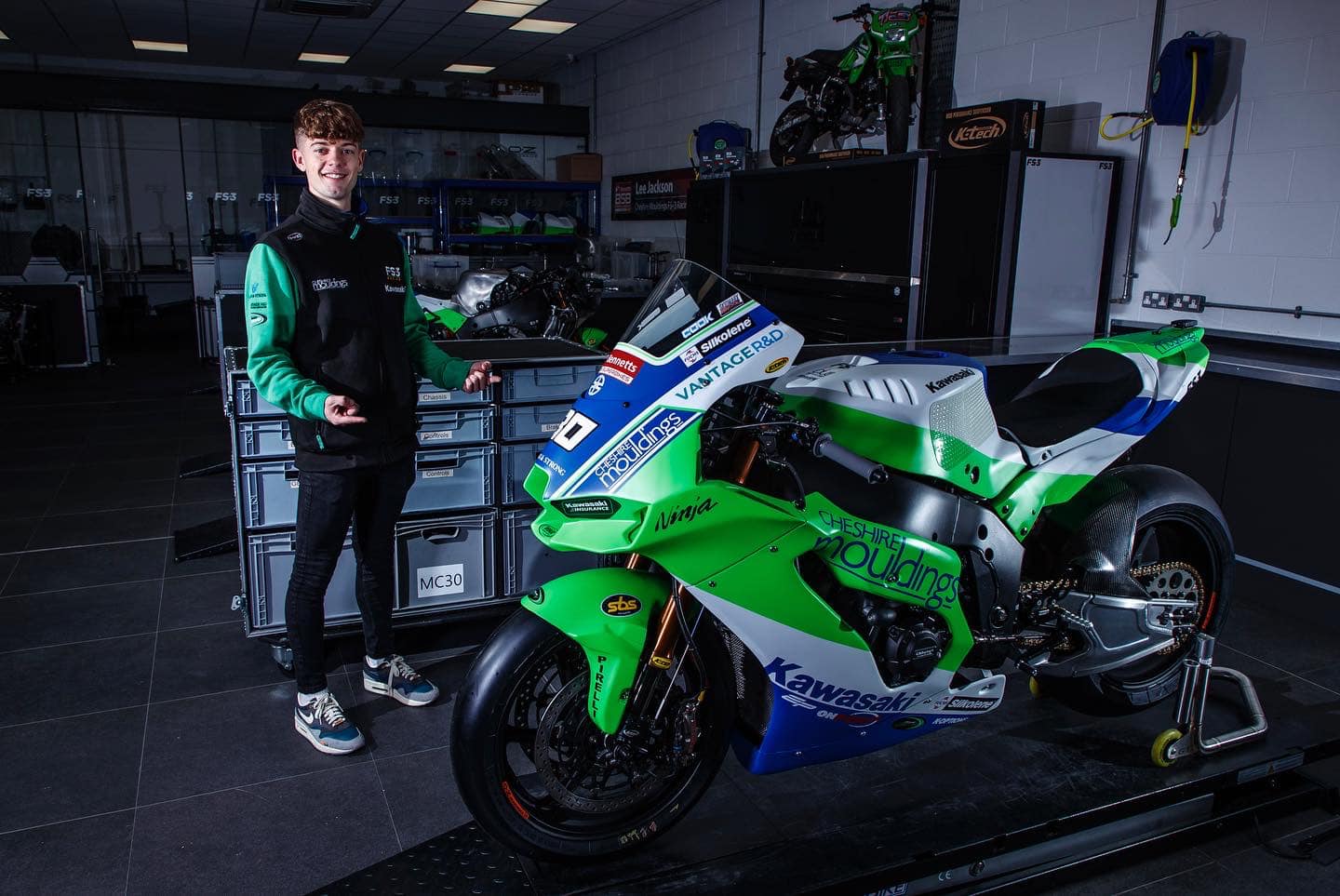 "Bradley Perie did really well in the 600's. He's a complicated rider, mentally. I really like the cut of his jib. He's a bit bonkers and I'd like to see him do well. It's really nice to see the progression of these people stepping up from the support classes like him and Jack Kennedy. Jack dominated the 600's and he's got nothing more to prove there at all. Some of the 600 riders needed to step up. If you spend too long riding a 600 you end up stuck in this situation where you ride everything like a 600. Rolling corner speeds rather than standing the bike up and firing it out of the corner. You can spend too long on a 600 and that can hamper your superbike development".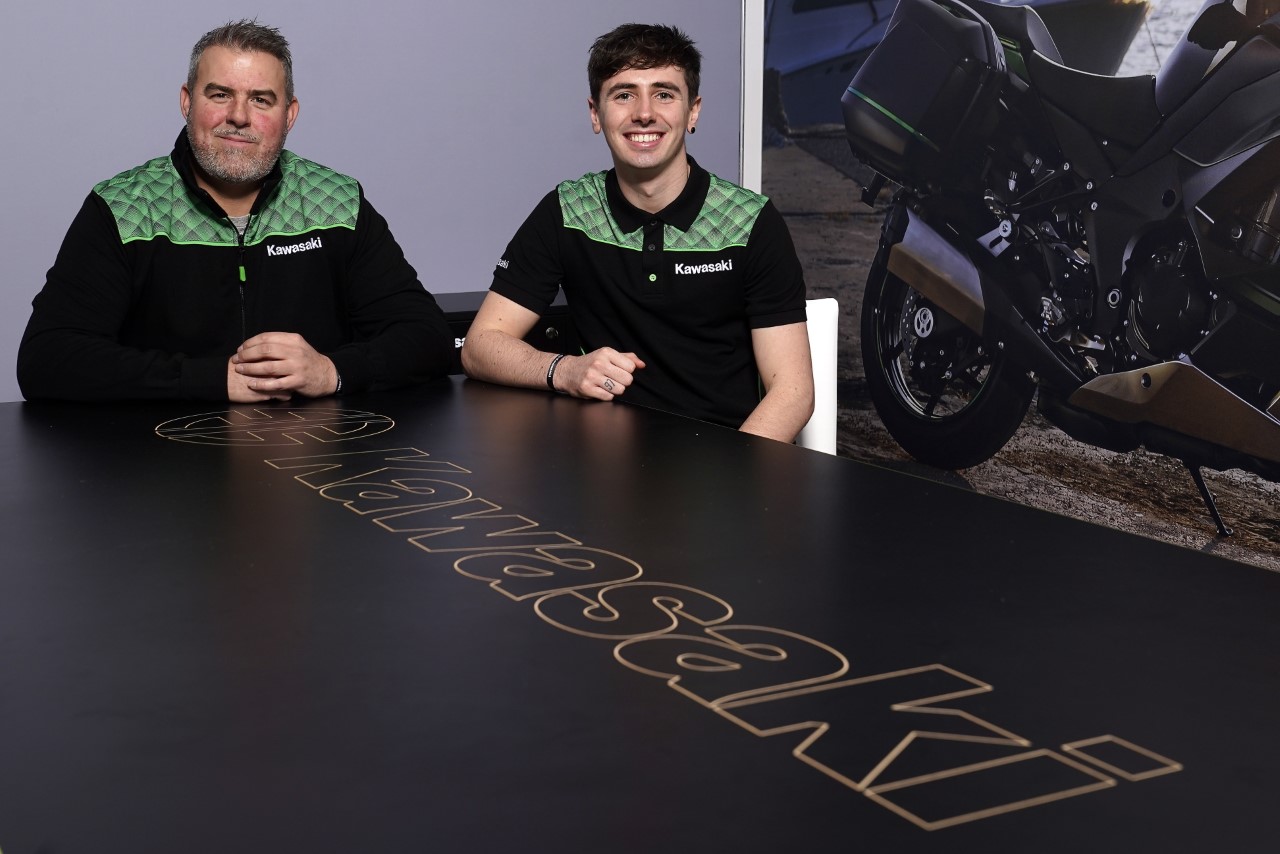 "I also like Jack Scott. I've been impressed with him and the job that he did so I think someone like Jack will have a good season. Hopefully they all have a good season. These Superbikes, they're naughty things and it doesn't take a lot to get it wrong so I just want everyone to build and learn, safely."
"I think it's great for the championship because it did get a little bit stale in some ways. Last year felt like a real changing of the guards in some ways. That's really important because we have seen the same names in BSB for years. Like World Superbikes, you see them [other riders] moving around you're thinking "What are you doing? If you couldn't beat Johnny Rea on that bike, you're not going to beat him on this bike instead!" It's been like 5+ years and it's taken new talent coming in, namely Toprak, plus experienced guys like Bautista. You see it and you think "I can't believe some of these guys are still in there and still doing it!" Make the change, try someone new, get some new talent in!"
Racing Armchair: So on the theme of the experienced guys also moving teams, how do you see Josh Brookes getting on at FHO BMW this year?
James Haydon: "Fascinating! For the last couple of years he seems to have really struggled. I don't think the bike has been anywhere near as bad as he made it look. Just look at Sykes. When he had his head in gear at Donington, he just went out and won. I asked the team at the time, "What have you done?" and they were like "Nothing!" while scratching their heads. It's just that Tom felt happy that day and that's that."
"It's difficult to know with Brookes. He's getting older and it can change you a little bit. I'm really not sure if his best is behind him and he's on the way down and maybe this is where he is now, but he thought the problem was the Ducati and decided he needed a change of team and swapped bikes, giving it another go on something else. I wouldn't say the BMW is the easiest of motorcycles but Hicky has ridden it very well this last few years and Josh was fastest in recent tests. I think it's going to be very interesting. I really like Josh Brookes and think he has been amazing in this championship. He's been a champion for us and he's been super fast but he's struggled this last few years, some of it seemed in his own head if you ask me, but he needed the change to prove to himself one way or the other. I think we will just have to wait and see."
Racing Armchair: How do you see some of the other moves panning out, such as Glenn Irwin and Tommy Bridewell to Paul Bird on the Ducati?
James Haydon: "Well Glenn has ridden there before. Glenn is a fiery character and Birdy is not too easy either. Tommy Bridewell is also a fiery character so that is a fascinating one to play out. I really hope they all make it to the end of the year together! One thing Birdy does, even though he's a hard team boss, he gives you an amazing motorcycle and an amazing team. I am a big fan of Paul Bird and everything he has done for the sport. Glenn and Tommy? I can see fireworks and kicking off in that team quite easily. They are both hard, tough riders. Tommy has been in a one-man team for for the last few years and it will be a different feel at Birdy's but Bridewell needed a change. He still on a Ducati. He's been top Ducati most of the time and I can see why Birdy looked at him. I think if they all get off to a good start, they'll be ok but if they struggle a bit, I think there will be fireworks."
Racing Armchair: Ryan Vickers at OMG is going to be interesting.
James Haydon: "It's kinda' funny because I really rated Vickers a few years ago. He was like in the "Max Cook" shoes with a very promising start but he seems to keep having loads of big crashes, silly ones very early on during the races and he just seems to be trying too hard. He's lost his way, lost his mojo. He's struggled but that Yamaha R1 is a great motorcycle. It dominated last year. OMG and McAMS bikes have got to be the easiest package spread across all the circuits. Ok they might not be great in any one area but they're so good in all the areas and the teams are really impressive. OMG have impressed how quickly they have come to the forefront."
"Kyle Ryde will be a good benchmark for Vickers. I was disappointed with Kyle Ryde last year. I didn't think he was consistent enough. He was very hit and miss. He can be super quick but there are question marks on how much he wants it and the effort he puts in away from the track. Both Kyle and Ryan are in a team that can win the championship and it's going to be very interesting. I hope Vickers has a good year. I like him as a rider and I want to see the young British talent doing well. He's been lost and I hope he finds his way again. I think Kyle Ryde is going to be a nice team mate for Vickers but Kyle needs to step up now. He's got everything he needs to win that Championship but it comes down to how hard he works."
Racing Armchair: So who's your money on for the Championship?
James Haydon: "Oh it's such a difficult one. You have to look at the Yamahas. Don't write off Jason O'Halloran. He's always been so fast and so consistent but he has to ensure he doesn't have issues with the showdown, mentally, because it's always been so cruel to him the last few years. He's one of the favorites. I think he's on his own in McAMS. Tim Neave hasn't shown anything to be able to say he's going to come in and challenge for the championship just yet but then neither has his brother Tom, in the Honda Racing UK camp.
"Christian Iddon in the Oxford Products garage is in a great, one-man team who will really be loved and really appreciated there. He could easily challenge for the championship."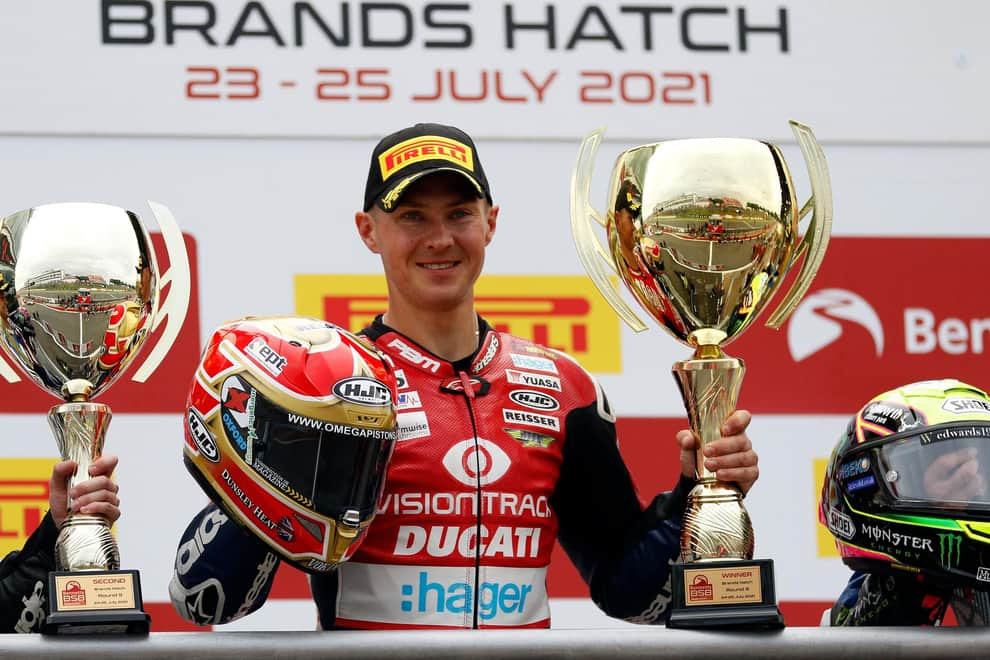 "Glenn [Irwin] is always going to be there or thereabouts. Last year it was amazing he was there in the showdown as he had been missing for most of the year but then the showdown came along and went his way, next thing he's in second overall."
"Danny Kent. We haven't mentioned him yet. He's gone really well in testing on his Honda. He's a quick rider. If he can get his confidence going, he could be really good". Speaking of Honda, Davey Todd. He could win a race and get on the podium but I'm not sure he will have enough for the whole championship but I certainly see him being a showdown man."
"Tommy Bridewell is going to be there or thereabouts as will Lee Jackson. Lee is very good but he's just missing that small bit of ultimate ruthlessness, killer instinct to actually win the championship but I would love to be proven wrong by him. We have so many great names in there like Danny Buchan and lots of other great guys like Hickman."
Racing Armchair: Come on James, you've named nearly everyone there. If you had a cheeky £10 on it now, who would you put it on?
James Haydon: If I had to put the house on it, I'd say O'Halloran. He's been the most consistently fast man in the championship and I think you can't deny him. He's dominated but things just haven't gone his way but he's showed his speed and the fact Taz and Brad have moved to World Superbikes, Jason will see it as a golden opportunity. So I'd just have him a nose in front of the rest."
"I can't wait really. It's exciting and I just hope we all have a good weekend and the weather is nice it should be absolutely brilliant!"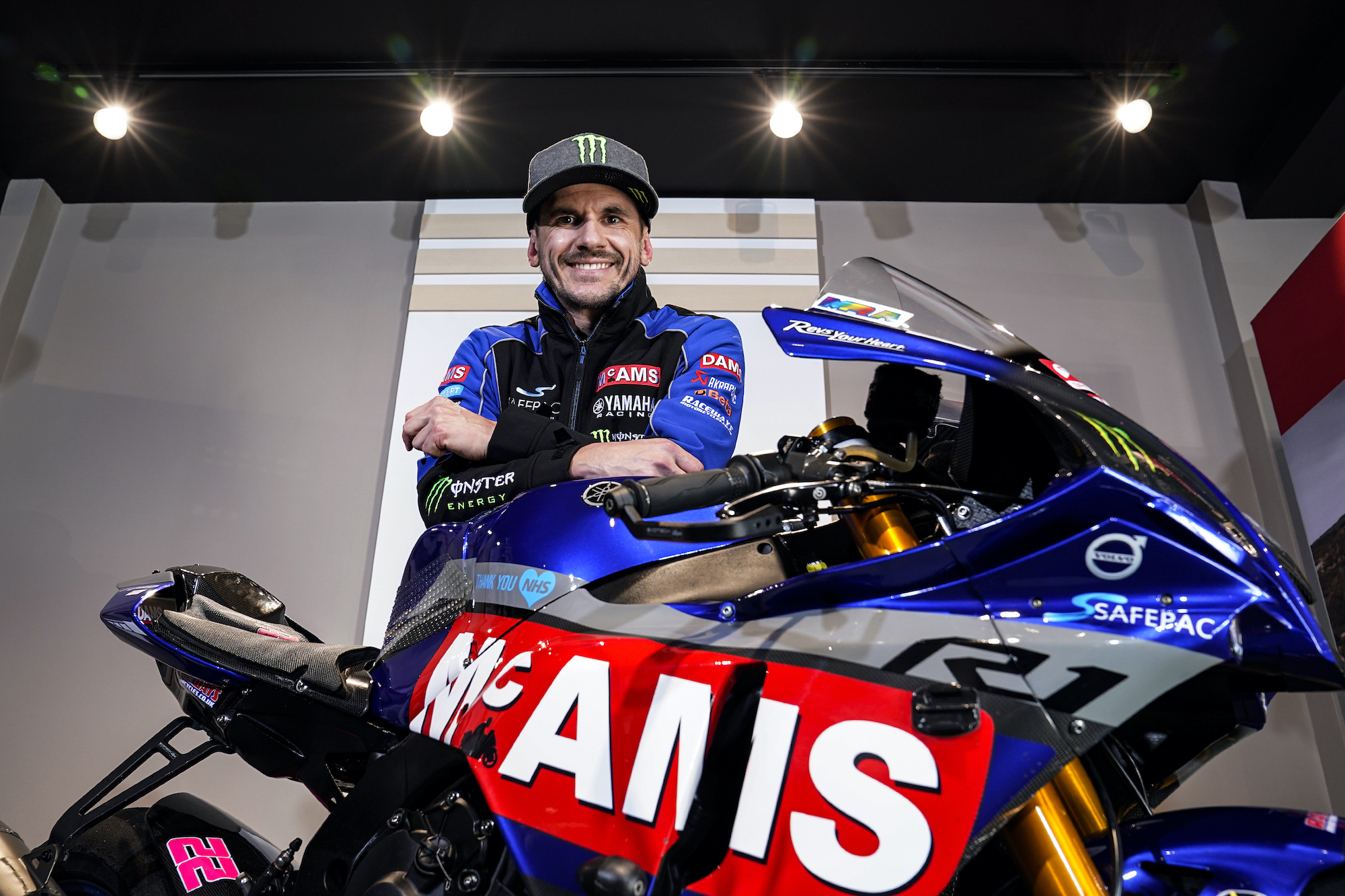 ---
Silverstone BSB Round 1 this weekend. As James says, it's going to be a very exciting event.
Follow me on twitter for more bikes and banter @RacingArmchair