We are back down under for round three of the Formula 1 World Championship. This time the story seems slightly more predictable with the Red Bulls dominating the first two races. Australia has a new home driver to follow but his team has been all change in the last few weeks. 
A Team Battle at the Front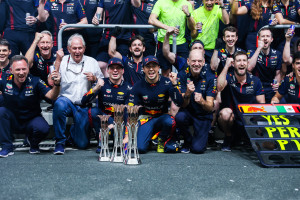 It seems that Red Bull are in a league of their own when it comes to winning races. They dominated the first two rounds, and if it wasn't for a driveshaft failure in qualifying in Jeddah, both could have been Verstappen wins.
However, starting from P15 most fans thought he was still on for the win. Perez had an answer for everything the double world champion had to throw at him. It is looking like this championship battle may come down to these teammates. 
The question now is if Perez has what it takes to beat Verstappen or will Red Bull continue their form of having an obvious number-one driver. Alternatively, will they get in each other's way and leave a gap for an on-form Alonso to claim his third title?
McLaren Changes Things Up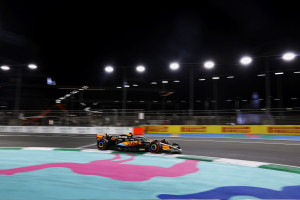 Unfortunately, the season has started the way that McLaren would have liked. As a result, the team have decided to make a few infrastructure changes internally. James Key, their executive technical director, exits and in his place will be three new technical heads.
Peter Prodromou, Neil Houldey, and significantly David Sanchez, who has come from Ferrari, will be taking their positions under the team principal Andrea Stella. They will be hoping they can turn the fortunes of the woking-based team around.
For McLaren fans from Australia, they will want their new home favourite to have a strong performance, similar to his qualifying pace in Jeddah. Pisatri replaces Ricciardo as their driver for his first home race in Formula 1, so he wants to put on a good show for the crowd.
Qualifying starts at 6am BST on Saturday and the Race is at 6am on Sunday.