BSB Day at Motorcycle Live was a great time for Lee Hardy Racing to announce their plans for 2023, with the unveiling of Bradley Perie.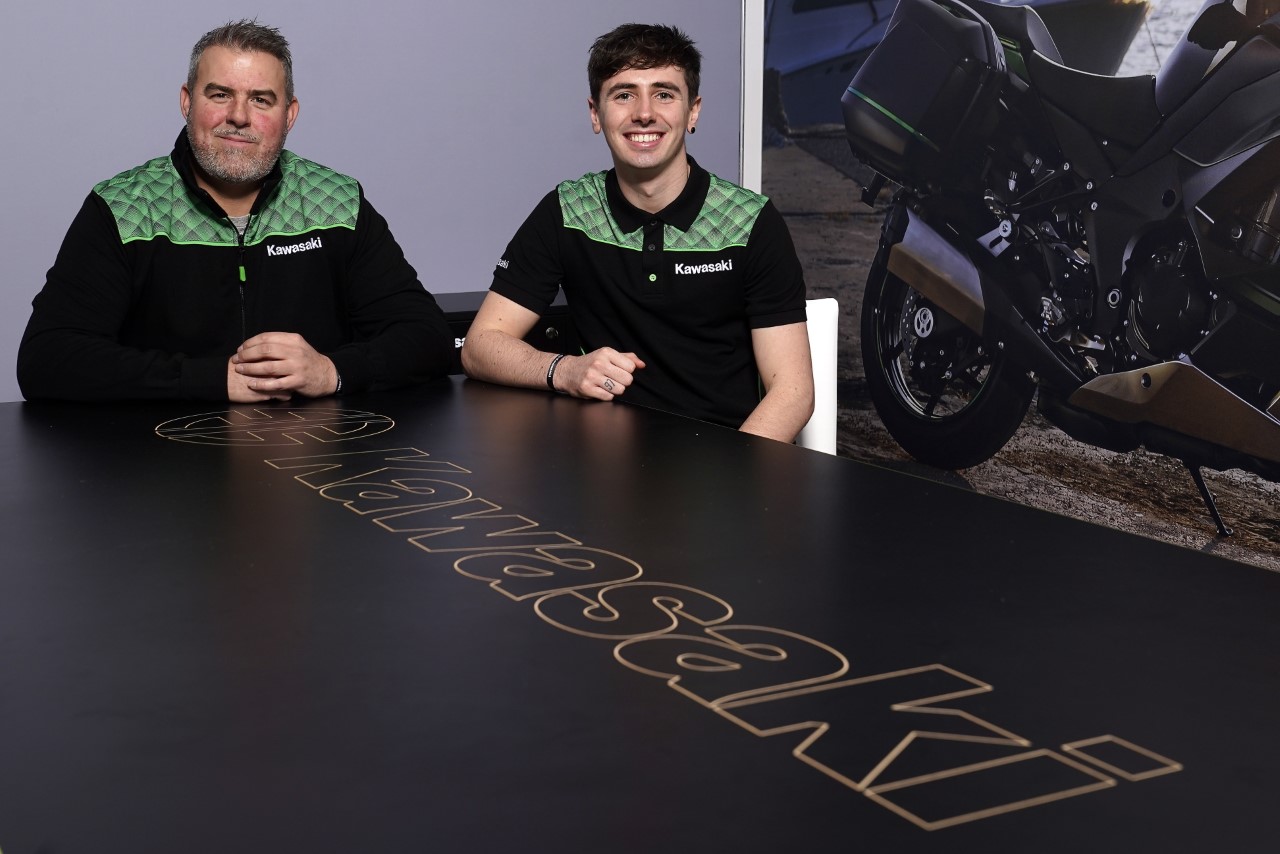 A successful 2022 season in British Supersport 600 saw Appleyard Macadam Racing Yamaha's, Perie take no less than 7 wins against a dominant Mar-Train Yamaha rider, Jack Kennedy. Kennedy went on the clinch the title by 9th round at Oulton Park then stepped up to complete the rest of the season in Superbikes to get a head start on 2023. Perie secured the runner up position in convincing style over nearest competitor and teammate, Harry Truelove.
Shoulda, Woulda, Coulda could be said for the 4 DNF's in 2022 as without those, Brad would have been well on for the championship trophy and could have challenged Kennedy to the final flag, but as they say "if my Aunt had balls, she would be my Uncle" yada yada yada.
Clearly seeing the potential in the young Lancashire based rider, Lee Hardy Racing have signed Perie to step up to the series and make his debut under the teams push for a younger rider in a so called "youth movement".
There seems to be a push from some of the BSB teams to start the process of finding the next wave of British Superbike stars. In 2022 Lee Hardy was partnered with Leon Haslam who runs the Affinity Sports Academy, which is dedicating itself to aiding the movement, training and bringing through of new talent. However, after what can only be described as a frustrating year for the team, a new plan of attack for 2023 has been laid and Perie is at the forefront of the team's plans.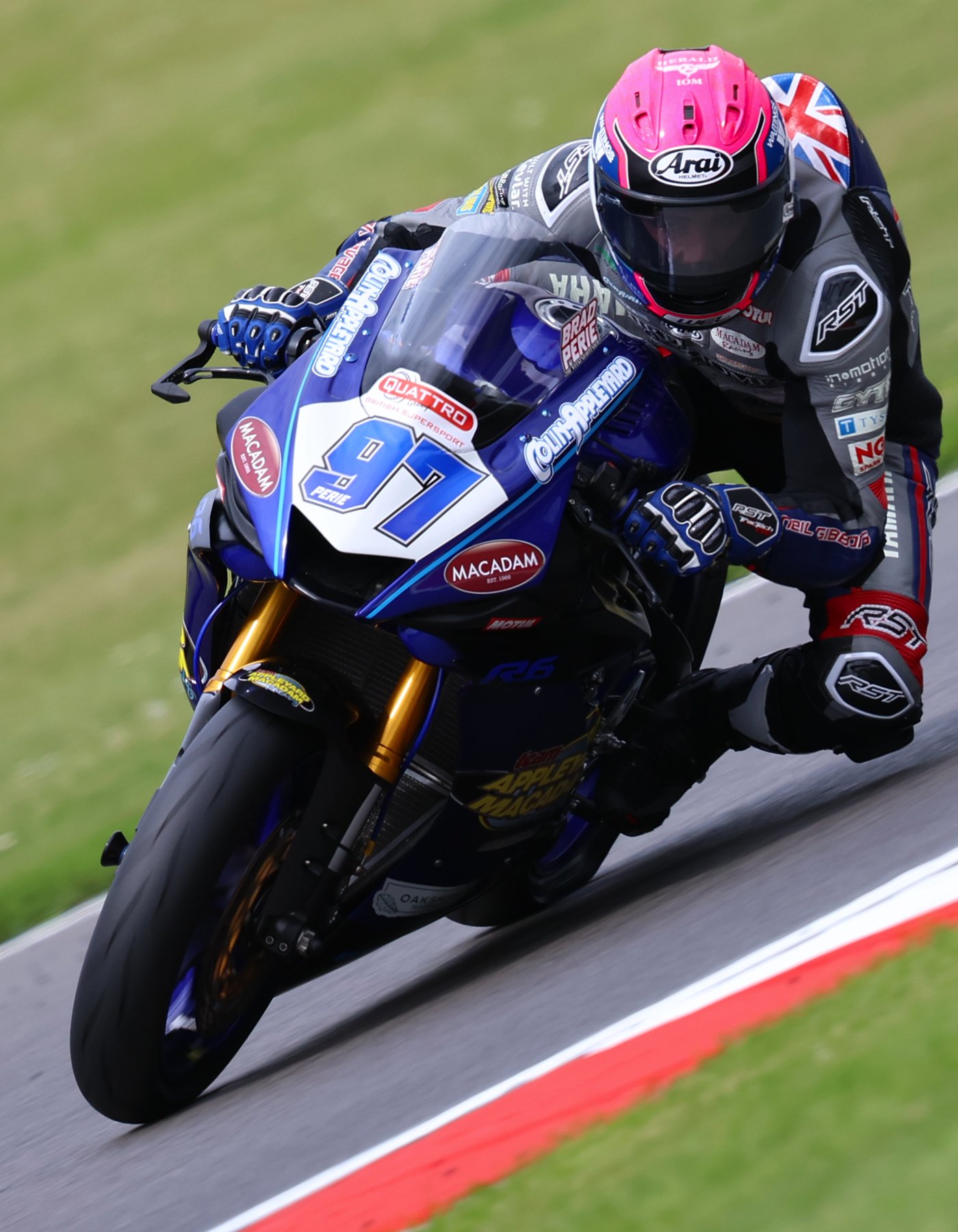 It looks like the team has an option for 2024 too in their contract with Perie, but that is only hinted at in the statement below from Lee Hardy. Nothing has been confirmed as to the length of the contract, but no doubt will become clear in time.
Perie said: – "I'm grateful and excited to be making my debut Superbike season with the renowned Lee Hardy Racing team, onboard the proven Kawasaki ZX-10RR along with the Team Green family. It's a dream come true so I can't wait to get the ball rolling with the first test in 2023."
Lee Hardy, Team Principal said: – "I'm very excited to announce our new signing Bradley and particularly keen to secure Bradley for not only 2023, but it's also important to retain Bradley for a second season. This opportunity will give Bradley a stable situation to learn the Kawasaki ZX-10RR Superbike without the pressure of having to try to succeed in year one.
"Bradley is a complete rookie to the Superbike championship however he has shown me great potential and certainly is a rider that has caught my eye. It is so nice to revert back to the roots of Lee Hardy Racing and give young talent an opportunity to develop and hopefully succeed within BSB.
"There are many things you need to consider as a team owner when you are looking at a new venture, one thing that definitely helped me make my decision was the opening up of the Spanish testing again. This is a great opportunity for Bradley to throw his leg over the 2023 Kawasaki ZX-10RR and complete many laps in a relaxed environment, it's not just about learning the bike, this will also give Bradley the chance to understand his new crew and get comfortable working with a new team."
Ross Burridge, Head of Marketing & Racing Department at Kawasaki UK commented: – "Lee runs a great outfit that has not just lots of experience with the ZX-10RR machine but also with developing young talent, almost taking Jake Dixon to Championship glory in 2018.
"We have every faith that Bradley and the team will click from the off, and maximum effort will be put in from all sides to ensure a smooth and successful transition from Supersport to Superbike for Bradley. It's important that teams start to give young up-and-coming riders a chance in Superbike, and with Lee doing just that, we are right behind him."