McAMS Yamaha has today announced the re-signing of Jason O'Halloran for a renewed attack on the British Superbike Championship for 2023.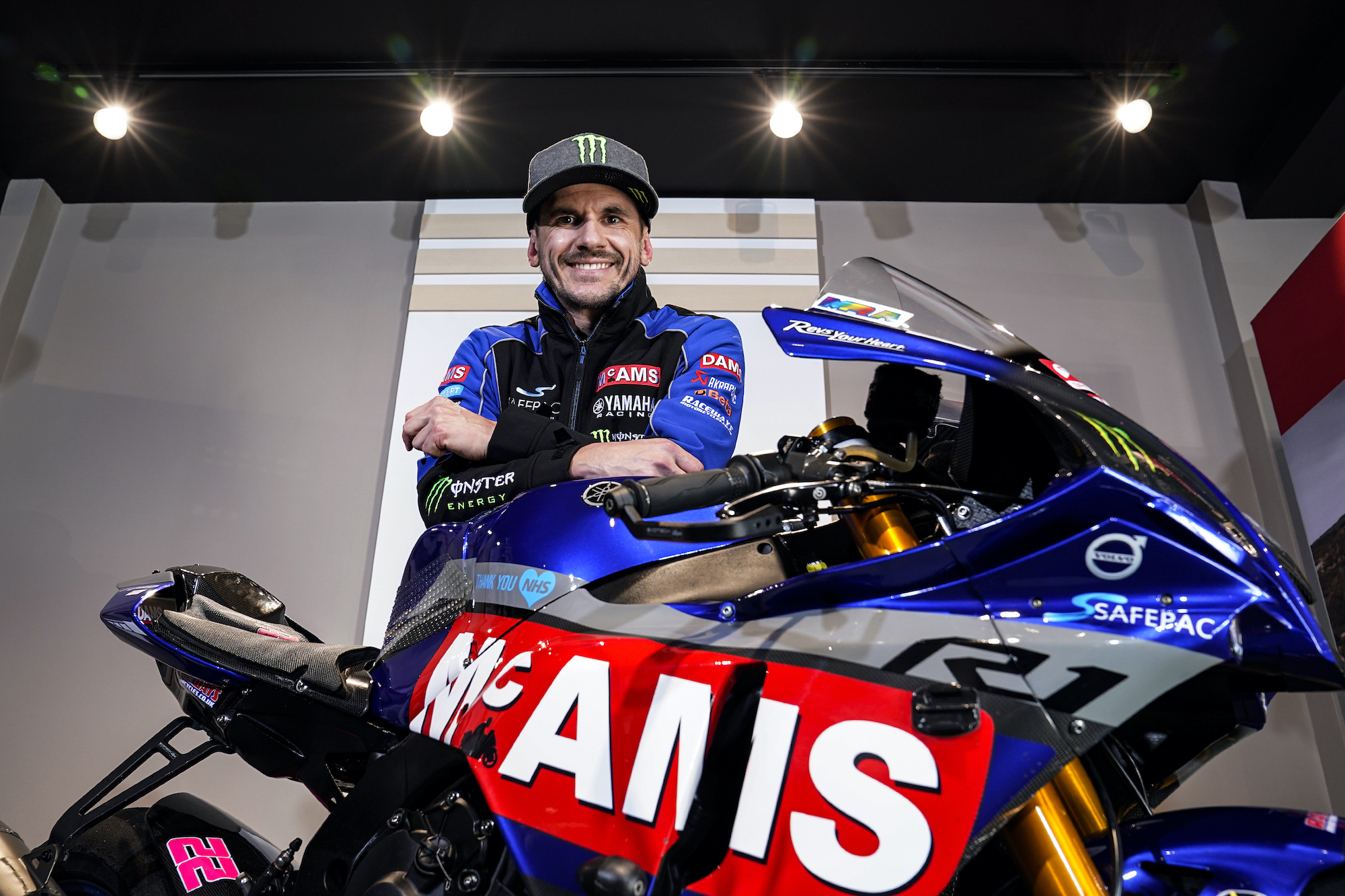 O'Halloran has been with the McAMS team since 2019 after switching from Honda machinery. In his successful tenure with the Japanese brand, he has scored 47 podiums aboard the R1. He finished runner up to Josh Brookes in 2020 in a close battle for the British Superbike Championship. Sadly, his recent campaigns of 2021 and 2022 have ended in disaster during the Showdown element of the season, despite such strong performances during the year leading up to it.
A pressure cooker season in 2021 saw O'Halloran crash out from the championship lead, which combined with McAMS Yamaha team-mate Tarran Mackenzie galloping off on a winning streak, saw the championship go the way of his stablemate.
2022 was a disaster for the popular Australian, most would say not of his own doing. Being taken out of both Race 1 and Race 2 at Oulton Park by Peter Hickman and Tommy Bridewell respectively, resulted in sitting out Race 3 due to injury.  That combined with a DNF at Donington Park after losing control of his machine and collecting MCE Ducati rider Tom Sykes, meant O'Halloran was out of contention before entering the series finale at Brands Hatch.
Keen to put 2022 behind him,
and hoping that 2023 will be his best year yet in the team, Jason said "Deciding to continue with McAMS Yamaha for 2023 was a pretty easy choice for me. Over the last three years we've won 21 races together. It's a team I feel absolutely at home with and we know we can be in a position to fight for the title as we have for the last three years.
"2022 didn't quite end how we wanted, but that's not to say that we didn't have a positive year – seven wins, a load more podiums and we learned even more about the R1 so that can put us in an even stronger position for 2023. The team won't rest on their laurels, there are new parts coming from World Superbike and we'll continue to push on as we look to achieve our ultimate goal of becoming champion."
Steve Rodgers, Team Owner commented: "Jason has been brilliant for the team over the last four years so keeping him on board for 2023 was our number one priority. While we were all devastated about how the 2022 season ended, after a few weeks to reflect it's hard to say that it was a bad year – seven victories and 20 podiums is more than anyone else other than Brad.
"We know what Jason is capable of, we know he deserves to win the British Championship and we'll do our best to give him everything he needs to do that in 2023. We've got some new parts coming from the guys in Italy which sound really promising, so we can't wait to get started!"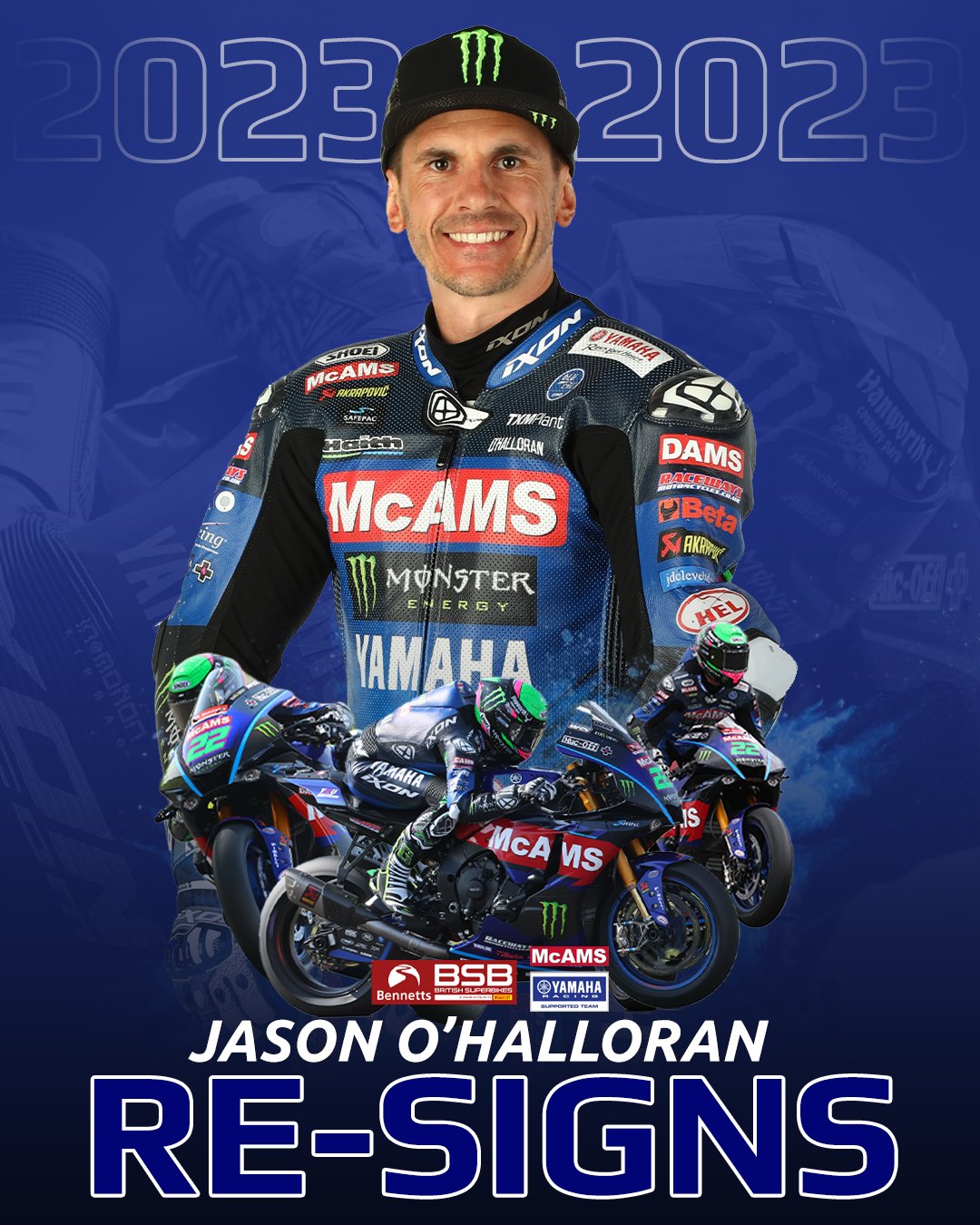 It's a funny silly season this year.
O'Halloran is a veteran of the British Superbike paddock and with age not on his side, the world stage likely won't be offering up many (if any) chances to step up beyond the British level. O'Halloran is in (arguably) the best team in the paddock in terms of structure and support. The only other team many consider a rivalling to Steve Rogers' McAMS outfit ran from the Fleetwood based Raceways Yamaha, is the PBM Racing MCE Ducati team however with Paul Bird's team announcing the lineup of Tommy Bridewell and Glenn Irwin, 2023 could turn out to be McAMS Yamaha's toughest season to date.
Still with no word yet on Tarran Mackenzie's future, there aren't many names left looking for a ride that haven't already been announced. With a handful of spaces available in BSB, there only seems a handful of riders and teams yet to announce their future plans.
Synetiq BMW are still to announce their direction. Lee Hardy's Vision Track Kawasaki are also waiting to follow suit. FS-3 Kawasaki are yet to announce their second rider along with Rich Energy OMG Racing Yamaha and McAMS themselves. It seems actually this year there are more good bikes available than the number of riders who could actually ride them!
Hopefully we will hear more this weekend at the upcoming Motorcycle Live show in Birmingham.
Thanks for reading. Follow on twitter for more Motorcycle chat and debate.