Paul Bird's British Superbike Ducati team have announced the signing of Glenn Irwin for the 2023 British Superbike season.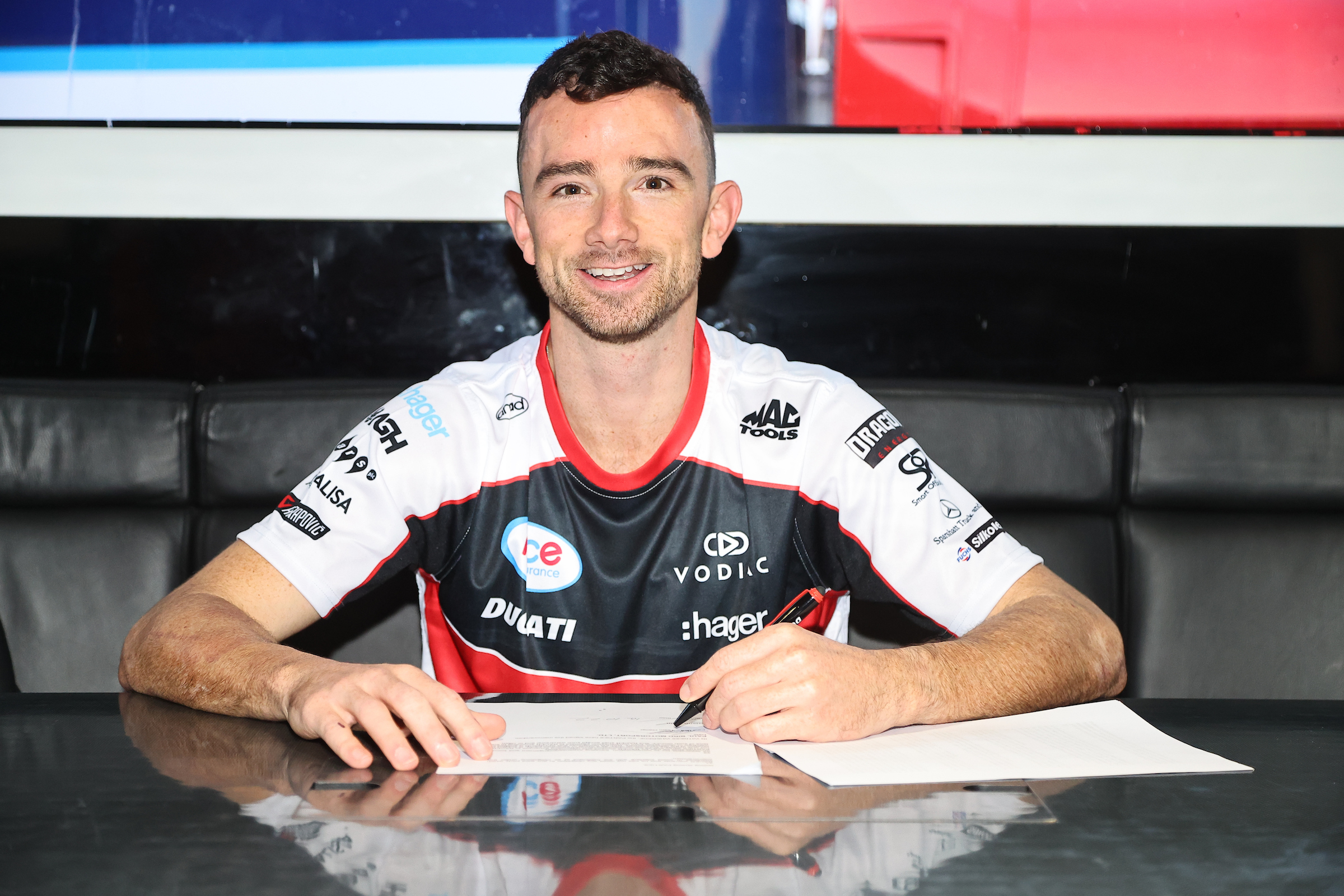 The Northern Irishman retuning back to a team he has previously ridden for between 2016 and 2018, alongside series legend Shane Byrne before a short stint with FS-3 Kawasaki Racing, and then settling in the Honda camp for 3 seasons.
Glenn has been very vocal about his desires to continue racing with the Honda brand but after being approached by Paul Bird recently, Irwin has decided a move over to Ducati machinery aboard the updated for 2023 Ducati Panigale V4R is the move that he believes will take him to British Championship success.
In an interview given to the BBC Sport website, Glenn confirms he will not attend the Isle of Man TT in 2023 as a competitor, with PBM Ducati. "I love doing the event but I don't love it as much as my kids".  It would seem for now after a desperately sad year, where 6 people lost their lives at the TT and with the recent tragic passings of Chrissy Rouse and Victor Steeman that perhaps Glenn has decided to stick with the safer of the 2 events, BSB over the Isle of Man TT.
Irwin believes he has a better chance of winning the BSB title in 2023 with PBM, even if it means he has to sacrifice entering the Isle of Man race where PBM won't make an appearance. With this in mind it seems to have aided Glenn in choosing the best option for him for the season, after all his earnings and security come from the British Superbikes and I say fair play to someone thinking of their family first.
On the move, Glenn says "Re-joining PBM after four years apart is something I'm relishing as I feel I've improved as a rider and as a person during that time. The experience away has taught me a lot and to be coming back to the most successful team in the paddock is a fantastic opportunity. I'm in a stronger position now and we both know how each other works so the timing is perfect. I want to win, and Birdy wants to win and with Tommy as a very strong teammate, it will drive us all on. I've proved I can challenge for the title this year, so the plan is to go one better next season."
Team Owner Paul Bird "With Glenn joining Tommy, I think we have an unbelievable line up for 2023 with the riders that finished second and third in this year's championship. It's great to have Glenn back as we have had a lot of success together in the past and he's probably left what I would regard as one of the best, if not the best, team in the paddock to come to us. After a disappointing season for PBM, it will be good to be back at the sharp end."