The weather was heating up, and so was the racing.
The Superpole race saw the reigning champion, Toprak Razgatlioglu (Pata Yamaha), claim his second win of the weekend, followed by Rea (Kawasaki KRT), and Redding (BMW Motorrad), in 2nd and 3rd respectively.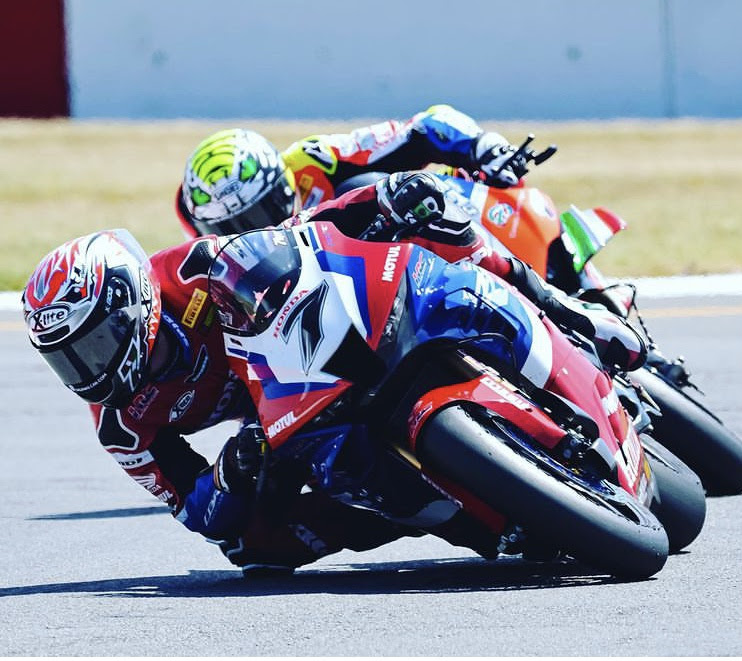 Lights out for race 2, and again it's Toprak with the hole shot, followed by Rea, Bautista (Aruba.it Ducati), and Redding in 4th. Rea in particular, was looking more aggressive than he had yesterday, and was keen not to let the Turkish rider get away again.
Next lap and positions were as follows: 1. Toprak 2. Rea 3. Bautista 4. Redding 5. Rinaldi (Aruba.it Ducati) 6. Lowes (Kawasaki KRT) 7. Locatelli (Pata Yamaha) 8. Lecuona (Honda HRC) 9. Bassani (Motocorsa Ducati) 10. Baz (Bonovo Action BMW). Toprak put in the new fastest lap of 1:26.696, with Rea still trying to find a way through. The gap behind to Bautista was now 0.6s.
Lap 4 of 23, and it was the turn of Bautista to put in the new fastest lap of 1:26.644. This trio had already pulled out a significant gap to the rest of the field, with only Scott Redding keeping contact in 4th, 0.5s behind.
Lap 6 of 23, and Rea was desperate to find a way through on Toprak. The Turkish rider is an absolute demon on the brakes, and with so few places to pass, it was making life impossible for Rea. He tried a move in the Foggy Esses, briefly getting ahead, but Toprak was able to use the acceleration of the Yamaha R1 to retake the lead. As was the case yesterday, the constant battle between Rea, and Toprak was playing into the hands of Bautista, who had closed the gap to Rea. Meanwhile further back it was 7. Locatelli 8. Bassani 9. Lecuona 12. Gerloff (GRT Yamaha WorldSBK Team) 13. Vierge (Honda HRC).
On lap 9 of 23 Leon Haslam (Kawasaki Pedercini) retires from the race. Meanwhile at the front, Rea was still throwing everything he could at Toprak, although the reigning champion was showing his grit, and standing firm. Bautista was still making ground in 3rd, with Redding having a decent ride in 4th, Rinaldi 5th, and Lowes 6th. Further back Tarran Mackenzie (MacAMC Yamah), the reigning BSB champion, was in 15th, while Peter Hickman (FHO BMW) was in 19th.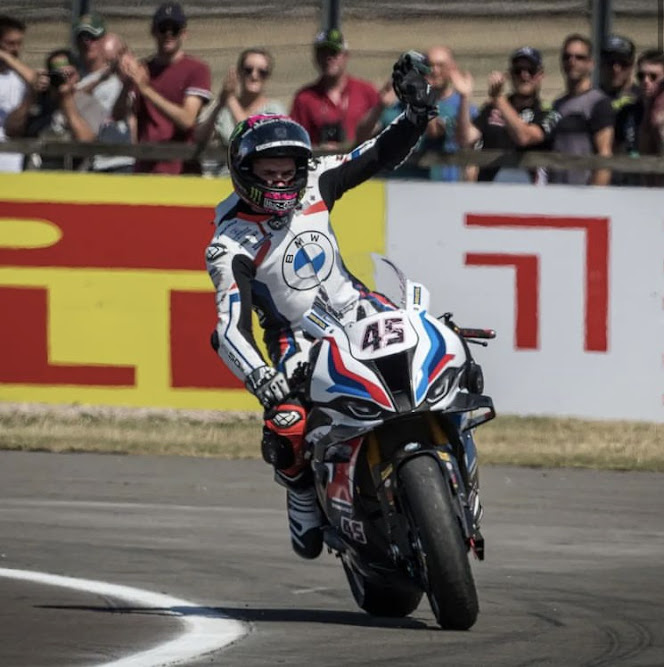 With 11 laps remaining, Rinaldi finds a way through on Redding, who slips back to 5th, Lowes was in 6th. At the front Toprak was still holding off Rea, with a gap of 0.5s, while Bautista was in 3rd. Further back Nozane (GRT Yamaha WorldSBK Team), was having another poor race, and was in 18th.
With 8 laps to go, Toprak had pulled out the gap to 0.8s, Rea looked to be having a problem either mechanically, or with the tyres.
Next lap and the gap had been increased to 1.4 to Rea, who was still struggling with the bike. Meanwhile Toprak was looking cool, and calm as he had in race 1, and would surely take the win.
With 5 laps to go, Bautista had now closed right up to Rea, and cuts under him into Melbourne loop taking over 2nd. Further back Bassani gets through on Locatelli to take 7th.
With 3 laps remaining, Eugene Laverty (Bonovo Action BMW), retires from the race, possibly having a mechanical issue. Meanwhile Rea was holding a gap of 1.2s to Rinaldi behind in 4th.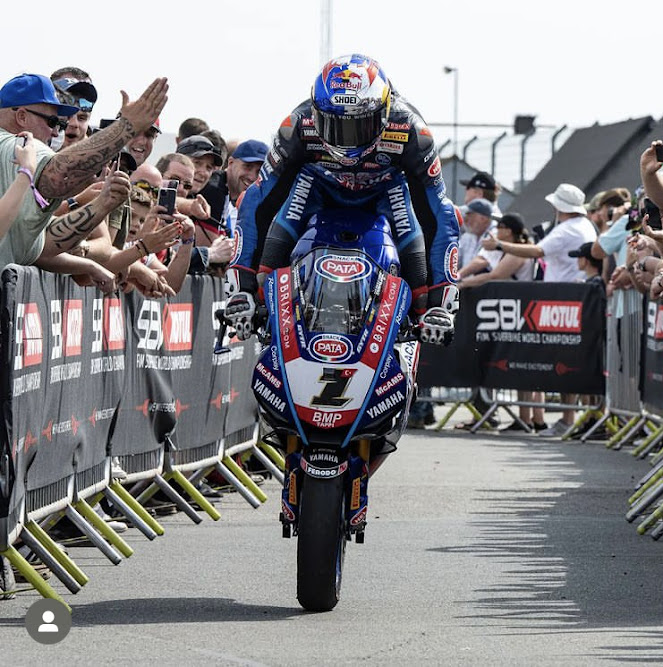 Last lap, and Toprak crosses the line proving he's the king of Donington, taking his first career triple win across the weekend, and massively reducing the gap to the championship leader, Bautista, who comes in 2nd. Rea 3rd, Rinaldi 4th, Redding 5th, Lowes 6th, Bassani 7th, Locatelli 8th, Baz 9th, Lecuona 10th. Tarran Mackenzie takes 15th, while Hickman takes 19th on their debuts.
Result top 5:
Razgatlioglu (Pata Yamaha)
Bautista (Aruba.it Ducati)
Rea (Kawasaki KRT)
Rinaldi (Aruba.it Ducati)
Redding (BMW Motorrad)
Championship top 3:
Bautista – 246
Rea – 229
Razgatlioglu – 203