Superpole went to the reigning world champion, Toprak Razgatlioglu (Pata Yamaha), with a fastest ever lap record of 1:32.934.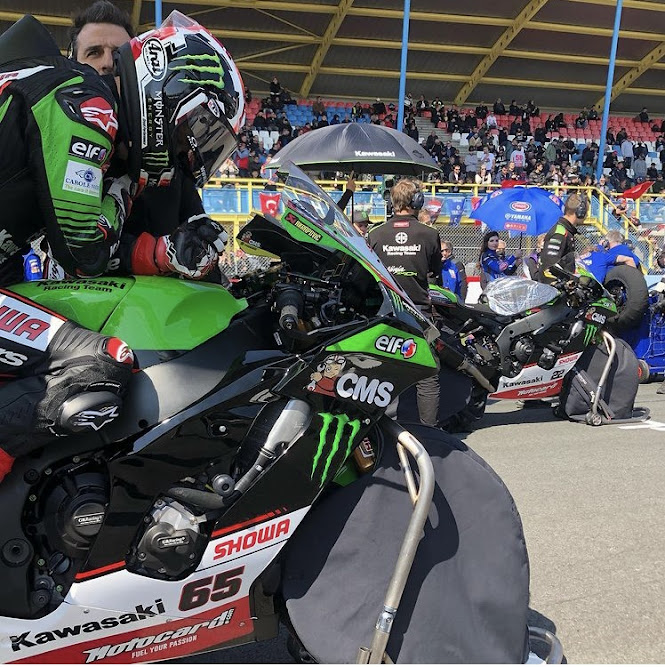 Conditions for race 1 were close to ideal, with the track temperature around 30 degrees celsius and dry. All the riders opted for the softer SCX tyre option, except Gerloff (GRT Yamaha WorldSBK Team) who went with the harder option. Eugene Laverty (Bonovo Action BMW) was still nursing an injured right forearm, and was subsequently declared unfit to race.
Lights out and it's Toprak with the hole shot into turn 1 followed by his Yamaha team mate Locatelli, who in turn was followed by the Kawasaki team mates of Rea and Lowes. They in turn who were followed by the Ducati team mates of Bautista and Rinaldi.
Onto the next lap and Rea, showing good early pace, moved up past Locatelli (Pata Yamaha) to take over 2nd place. Positions were as follows: 1. Razgatlioglu; 2. Rea; 3. Locatelli; 4. Lowes (Kawasaki KRT); 5. Bautista (aruba.it Ducati) and 6. Rinaldi (aruba.it Ducati). Rea was keen to keep the race pace high, and break up this group of dangerous riders, and had already pulled out a gap of 0.5s to Locatelli in 3rd.
With 18 laps to go Rea passes Razgatlioglu down the straight, however Toprak fought back to stay with him. Further back it was 7th Lecuona (Honda HRC), followed by 8th Bassani (Motocorsa Ducati), 9th Baz (Bonovo Action BMW) and 10th Gerloff who was struggling with the hard tyre, and subsequently losing places.
With 16 laps to go, the leading group of 6 riders had distanced the rest. Rea still out front, now held a gap of 0.2s to Toprak behind in 2nd. Redding (BMW Motorrad) was having a better time of it, and had moved up to 10th, getting past the Texan, who was struggling with his grip levels.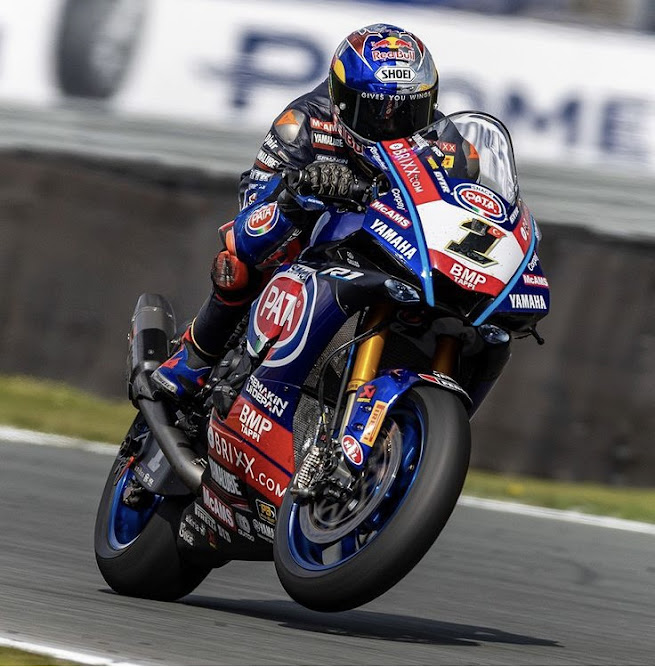 With 14 laps remaining, the lead group was reduced down to 5, with Rinaldi now losing contact with those ahead of him. Meanwhile his team mate set a new fastest lap of 1:35.246, and was gaining ground, subsequently moving past Lowes to take 4th. The Ducati was looking quick through the faster sectors, and Bautista was using this advantage to gain time on those ahead.
With 11 laps to go, it was Locatelli next up for the Spaniard Bautista, who made no mistake and passed the Italian into the chicane to take 3rd. Bautista was now 0.7s behind Razgatlioglu and, as Redding had shown last season, the Ducati was capable of late race pace. Lowes retires due to a mechanical issue.
Next lap, and Bautista was now right on Razgatlioglu, the Ducati was running half a second faster than both Rea and Toprak. This trio had already distanced Locatelli who was slipping back, and the win would no doubt be fought out amongst themselves.
With 8 laps to go Toprak out brakes Rea into the chicane, clearly feeling the mounting pressure from Bautista behind, and wants to get away. Meanwhile further back Redding was now up to 9th, Gerloff was in 11th and Lecuona was having a decent race in a lonely 6th. Nozane (GRT Yamaha WorldSBK) was having another difficult race, and found himself in 19th.
With 6 laps remaining, Rea repays the favour and out brakes Toprak into turn 1. Bautista sensing an opportunity also passes Toprak. The Turkish rider now finding himself in 3rd. It was clear to see how the Ducati was gaining time on the Kawasaki through the fast sectors. Next up it was the turn of Rinaldi to suffer a mechanical and subsequently retire.
Lap 17 of 21, and Bautista was now right on the back of Rea. Meanwhile Razgatlioglu was hanging onto 3rd, but didn't seem to have the pace of the two ahead of him. Bautista makes a move on Rea, but the Irishman is able to snap straight back re-taking the lead around the outside.
With 3 laps to go, Rea had now put the hammer down, and had increased his lead to 0.4s, surely knowing the Ducati would close the gap through the fast sectors. Razgatlioglu looked too far behind, and was out of contention for the race win, it would come down to Rea v Bautista.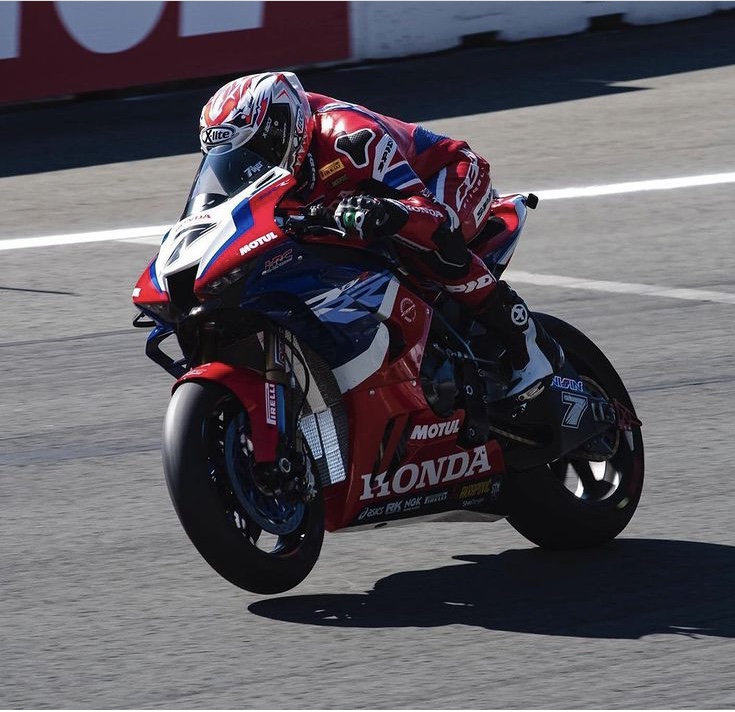 Last lap then, and Rea was still hanging onto a decent lead. The Spaniard again closed the gap through the faster sectors, but it wouldn't be enough and Rea crossed the line to take the win, followed by Bautista and Toprak. Positions were as follows: 1. Rea, 2. Bautista, 3. Razgatlioglu, 4. Locatelli, 5. Lecuona, 6. Baz, 7. Oettl (GoEleven Ducati), 8. Gerloff and 9. Redding.
Result top 5:
Rea (Kawasaki KRT)
Baustista (aruba.it Ducati)
Razgatlioglu (Pata Yamaha)
Locatelli (Pata Yamaha)
Lecuona (Honda HRC)
Top 3 championship:
Bautista 57 pts
Rea 54
Razgatlioglu 39