Coming into day two, Kalle held a 3.7 second lead over Ott with Seb a further two tenths back from the Estonian. The startlist looked like this – Loubet, Serderidis, Neuville, Evans, Greensmith, Fourmaux, Sordo, Ogier, Tänak, Rovanperä.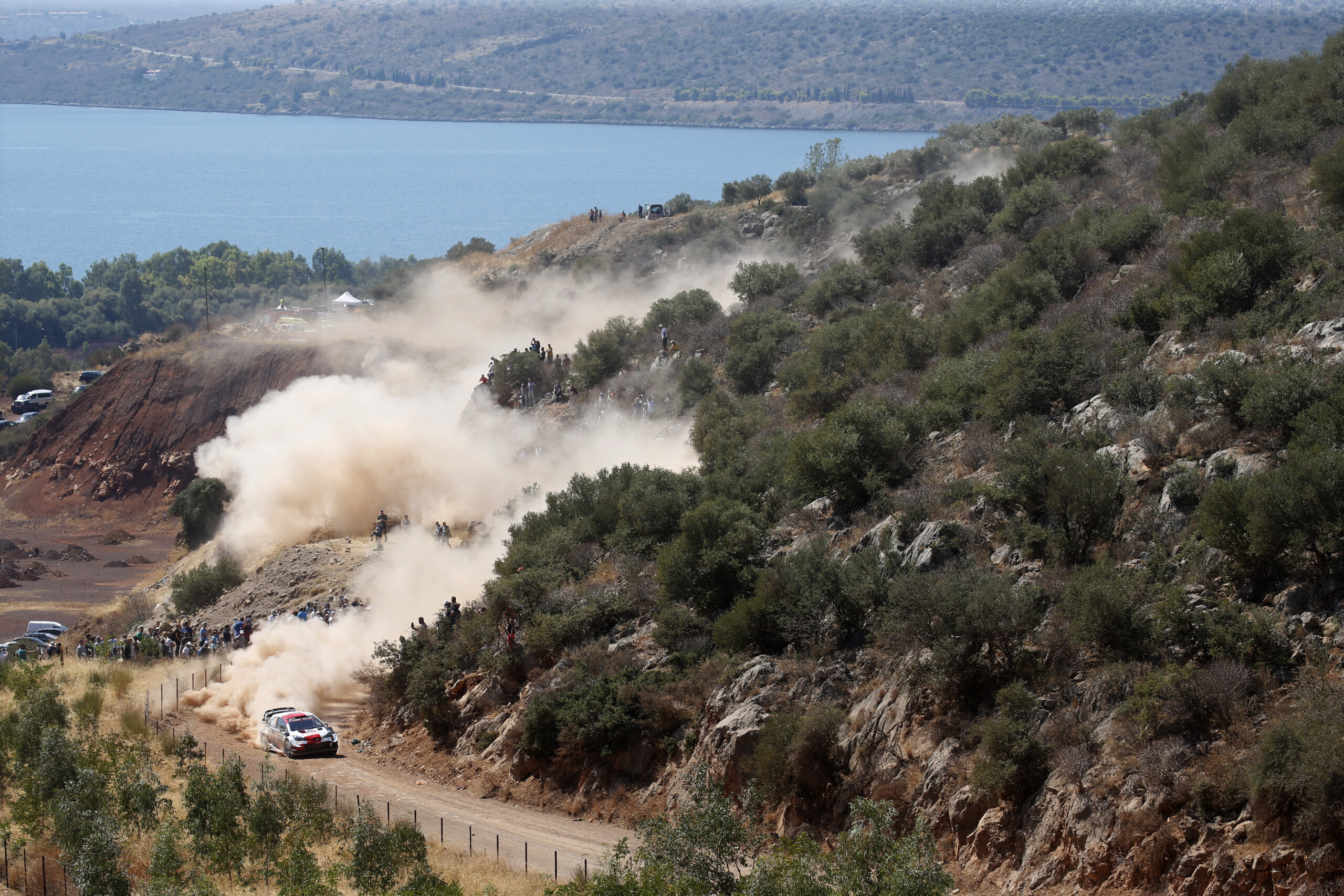 Into the first stage then, SS7 Pavliani 1 – 24.25 km, and Kalle took full advantage of his road position winning the stage from Ott by 5.6 seconds, and Welshman Elfyn third a further 4.4 seconds back. Kalle now held a 9.3 second over Ott. Seb lost a little time only going fourth fastest and gap widening to Ott in their battle over second overall. There was a change in the lead in the WRC2 category, with Andreas setting the ninth best time in the stage, he passed Marco who was six seconds slower. The Norwegian was now twelve seconds ahead of the Bolivian. Chris Ingram remained in the lead of the WRC3 category, but there was a change in positions behind the Brit as Emil Lindholm passed Kajetan Kajtanowicz.
Following that stage was the single run of SS8 Gravia – 24.81 km, and the top three again was Kalle, Ott and Seb. Kalle unleashed a serious amount of pace, extending his lead a further seven and a half seconds to sixteen seconds. Seb was now almost fourteen seconds behind Ott, the gap widening between them. Marco remained behind Andreas in the WRC2 category, but there was another change in the WRC3 positions. Chris remained at the head, but Yohan Rossel moved from fourth to second, jumping both Kajetan and Emil who were now third and fourth respectively.
There was a second single run stage to follow, with SS9 Bauxites – 22.97 km up next. Once again, Kalle added a further 4.6 seconds to his lead over Ott and Seb was just 1.3 slower than Ott and they remained second and third overall. Elfyn was making excellent progress up the field, setting the fourth fastest time, just 8.8 slower than Kalle and jumping four positions into ninth overall. He was also just 29.2 seconds from Marco who was holding eighth. There was a change in the lead of WRC3, with Yohan passing Chris and also creating a decent gap over the Brit as he emerged from the stage 6.8 seconds to the good.
The final stage before the lunchtime service, SS10 Eleftherohori 1 – 18.14 km and Ott had a terrible stage, only setting the sixth best time, eighteen seconds slower than Kalle won the stage from Seb and Thierry. The Finn now held a massive 39.7 second lead over the Estonian, whose lead over Seb had come down to just 3.6 seconds. After Kalle finished the stage, it was red flagged, as there were spectators standing in the wrong places.
After the lunchtime service, SS11 Pavliani 2 – 24.25 km was won by Seb from Ott and Kalle. The Frenchman's pace brought him a little closer to Ott, the gap now just two and a half seconds between them. Marco was fastest in WRC2 from Andreas and brought the gap between them to just 3.2 seconds. Yohan continued to pull away from Chris in WRC3, the gap now almost thirty seconds between them.
The final stage then of the day, SS12 Eleftherohori 2 – 18.14 km, and Ott flew through, with Kalle second fastest and Seb third. The gap between Seb and Ott was now 9.4 ahead of the championship leader. Marco passed Andreas again for the WRC2 lead, with a time four seconds faster than his Norwegian Toksport teammate. This battle will continue tomorrow. Finally, Yohan moved further into the WRC3 lead as Kajetan passed Chris as well, the Pole moving into second place.
Classification after Day Two
| | | | | |
| --- | --- | --- | --- | --- |
| 1 | K. Rovanperä | J. Halttunen | Toyota Yaris WRC | 2:36:52.8 |
| 2 | O. Tänak | M. Järveoja | Hyundai i20 Coupe WRC | +30.8 |
| 3 | S. Ogier | J. Ingrassia | Toyota Yaris WRC | +40.2 |
| 4 | D. Sordo | C. Carrera | Hyundai i20 Coupe WRC | +2:09.4 |
| 5 | A. Fourmaux | R. Jamoul | Ford Fiesta WRC | +3:19.2 |
| 6 | G. Greensmith | C. Patterson | Ford Fiesta WRC | +3:35.0 |
| 7 | E. Evans | S. Martin | Toyota Yaris WRC | +5:51.9 |
| 8 | M. Bulacia | M. Der Ohannesian | Škoda Fabia Evo | +7:09.0 |
| 9 | A. Mikkelsen | E. Edmondson | Škoda Fabia Evo | +7:09.8 |
| 10 | T. Neuville | M. Wydaeghe | Hyundai i20 Coupe WRC | +7:47.6 |
Toyota Gazoo Racing
Kalle Rovanperä (1st)
"It was really enjoyable for us on the first loop of stages today. They were four difficult stages and I was a bit surprised that the time gaps were so big, but I also felt that we did a good job in the car. We also had a bit of a different tyre choice to the others and that was good for us: Overall I just had a bit more confidence on the hard tyres. For the second loop we made some setup changes to gain a bit of protection for the rough conditions, and we lost quite a bit of traction, but it was still quite good, and we were being wise and not doing anything stupid. There is still a long way to go to the end of the rally, so let's see what we can do tomorrow."
Sébastien Ogier (3rd)
"This morning I was pretty consistent. Not extremely fast, but it was good enough to make our third place more secure from behind, which was the main target for the day. If we can finish on the podium tomorrow it will be another big step to the title. Kalle was extremely fast this morning and took a big lead, so well done to him for a very strong day. The afternoon loop was better for me. It's always important to keep a bit of pressure on, we are not that far from second place. Tomorrow it will not be wise to take more risk but with many kilometres still to go, things can always happen. Those stages will be with all-new pacenotes for everybody and we recce'd it mostly in the fog, so it won't be easy."
Elfyn Evans (7th)
"It was a quite OK day today and I enjoyed the driving to be honest, even if it's quite difficult when you're no longer in a proper fight. Still, we had a target to move into the best overall position possible and from that side the goal of the day was achieved. I don't think there's a chance to climb up any further providing those ahead don't have any trouble now, but we want to try and bring those points home tomorrow and add to the tally in the Power Stage if we can."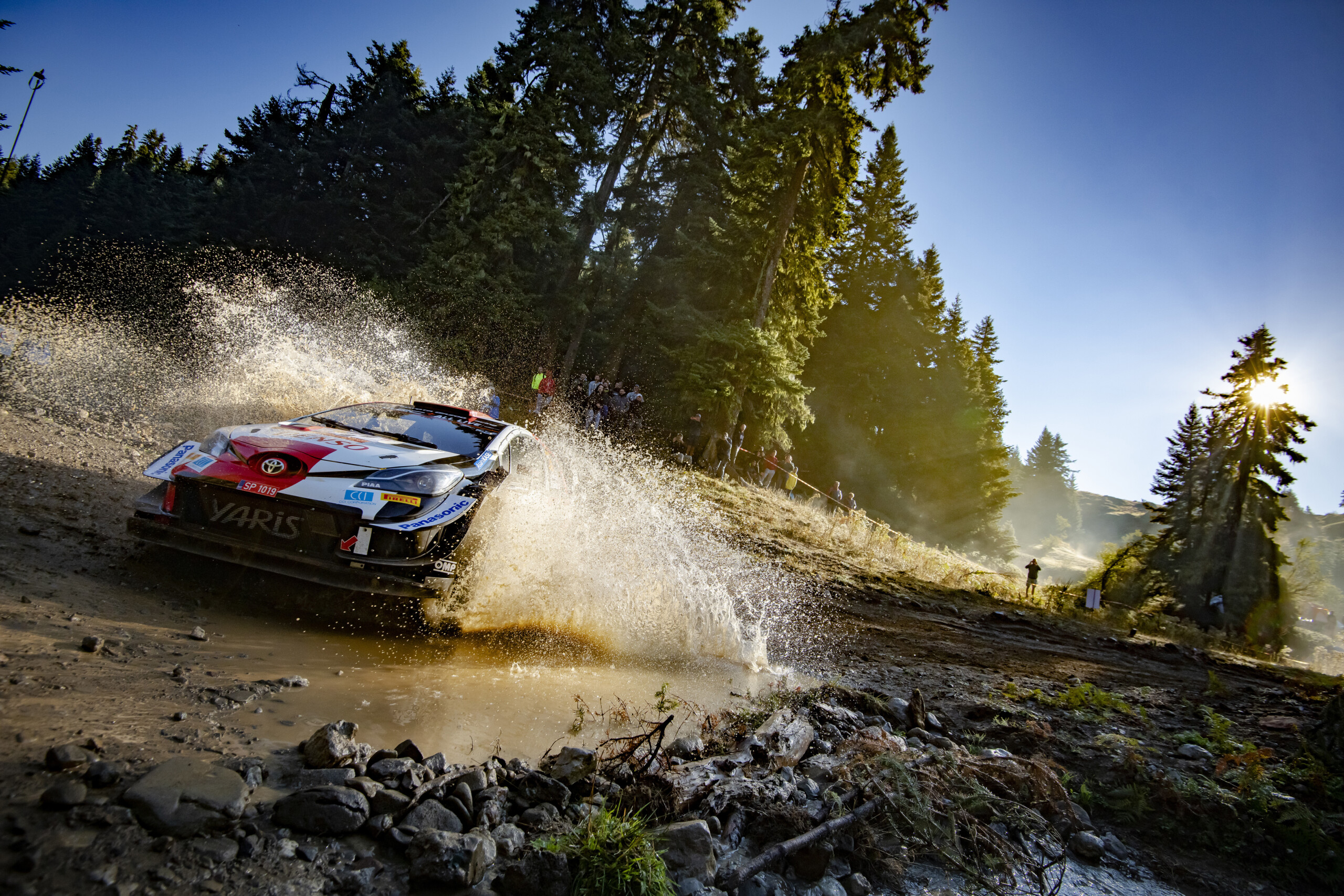 Hyundai Motorsport
Ott Tänak (2nd)
"I wouldn't say the final stage was a turning point, but we have certainly been working hard to find solutions and feeling in the car. We have been trying different things with the tyre choice, going a bit more extreme, to try and keep the pace and retain our advantage over Séb (Ogier). So far that's the maximum we've been able to do, but tomorrow will be another story. We still want more confidence and pace in the car, but there are three tricky long stages to go, so everything is still possible. I will for sure be doing my best to find a good rhythm in the car."
Dani Sordo (4th)
"We have completed many kilometres today, so it has been a long and hard Saturday with very difficult conditions. We are still holding our fourth place, like yesterday, but a bit further away from the top-three. At the beginning of the day, I realised it was hard to catch them, so we focused on maintaining our place and not making any mistakes. If I'm honest, I can't say I am entirely happy; I am in the middle of nowhere on the classification, and it's difficult when you look at the times from the top-three. Still, we have managed our pace and it will be important to have another clean day tomorrow."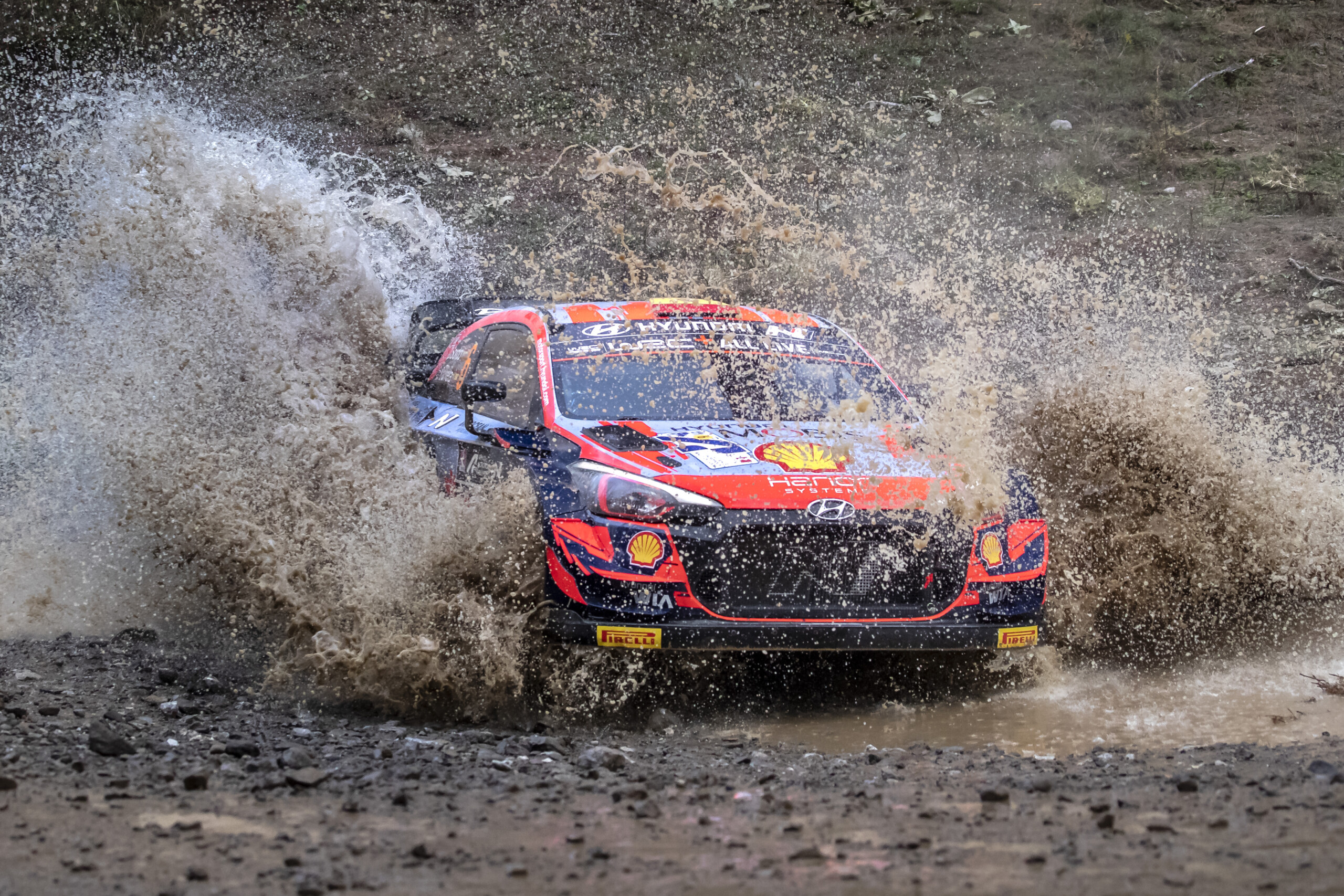 Thierry Neuville (10th)
"Our objective today has been to close the gap to the WRC 2 cars, which we have been able to do. This morning, there was a lot of road cleaning in the stages, and it was pretty challenging. In some stages the R5 cars could go quicker than us, but this afternoon the conditions were more equal. As a result, we could find a good rhythm and make up some positions. It will continue to be tough on the final day, especially being so early on the road, but we are going to give it our all and try to get through without any mistakes."
M-Sport Ford WRT
Adrien Fourmaux (5th)
"Today's stages were much less risky in terms of the big rocks that we saw yesterday and we could push a little more. The car was good from the beginning but after a slight change to the differential in service I felt better still and this was shown in my stage times.
"We are in a very positive place for the team so far. It's still a long way to go of course but we can consider the two first days to be a success and hopefully we can stay out of trouble and bring at least fifth place back"
Gus Greensmith (6th) said:
"I would have preferred to have more soft tyres on the car today, I think I could have pushed a little harder in some places with the extra grip, but we are very limited in terms of the number of the soft compound we are allowed to use.
"The stages this morning were very different to how we saw them on the recce – where it was so wet and foggy we could barely see them at all in places! Today was bright sunshine and gave ideal conditions to go quicker but without the experience of doing the recce in these conditions our notes couldn't be as accurate as we needed them to be and we had to stay a bit within ourselves."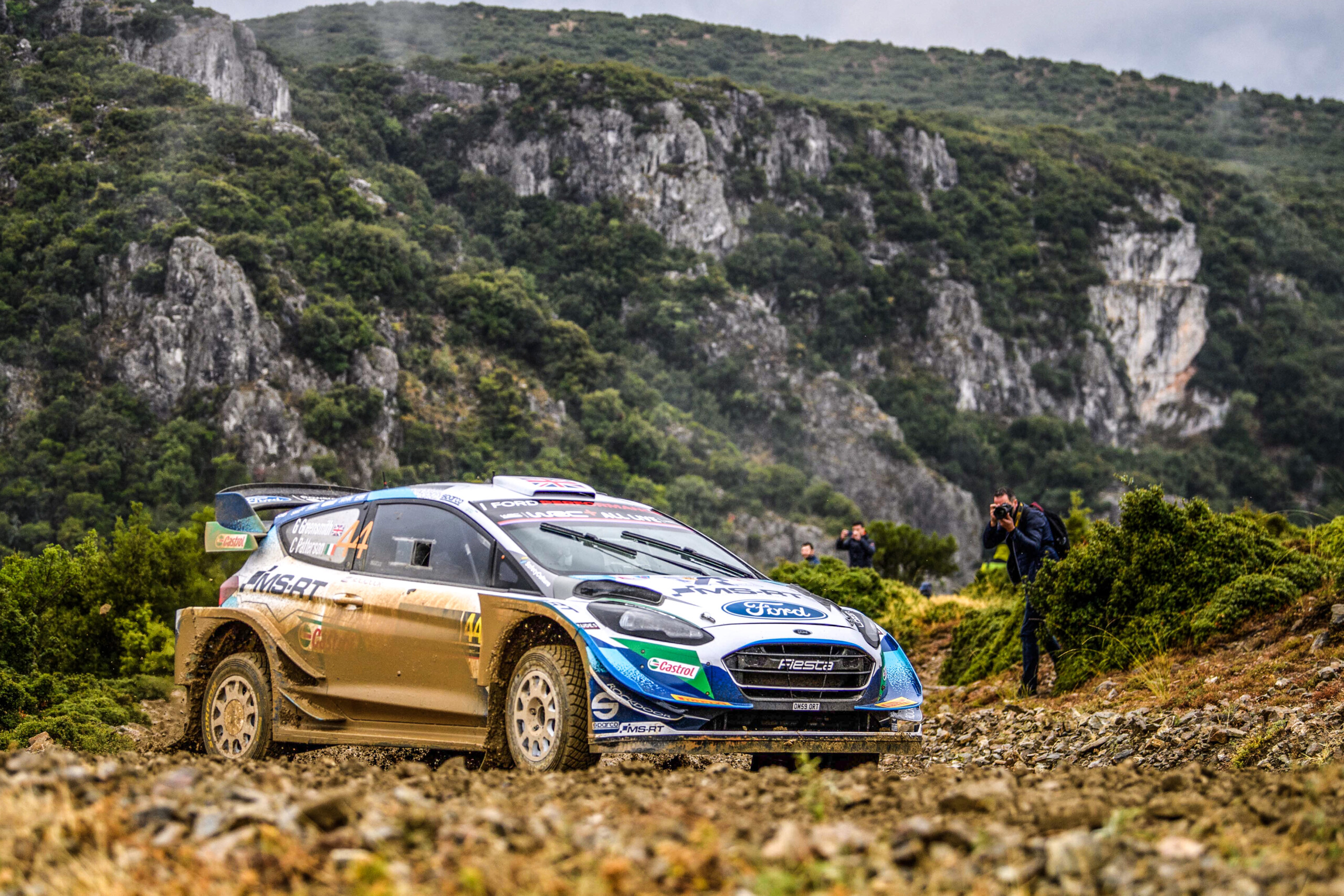 Jourdan Serderidis (9th)
"There were no heroics from me today to be honest, I very much wanted to get through the stages, enjoy the experience and keep the car on the road. The stages were absolutely beautiful today, fast and flowing a lot of the time and the scenery for the fans is unbelievable. There were so many out there today, it was fantastic. We slipped back one place but it is still a day to remember."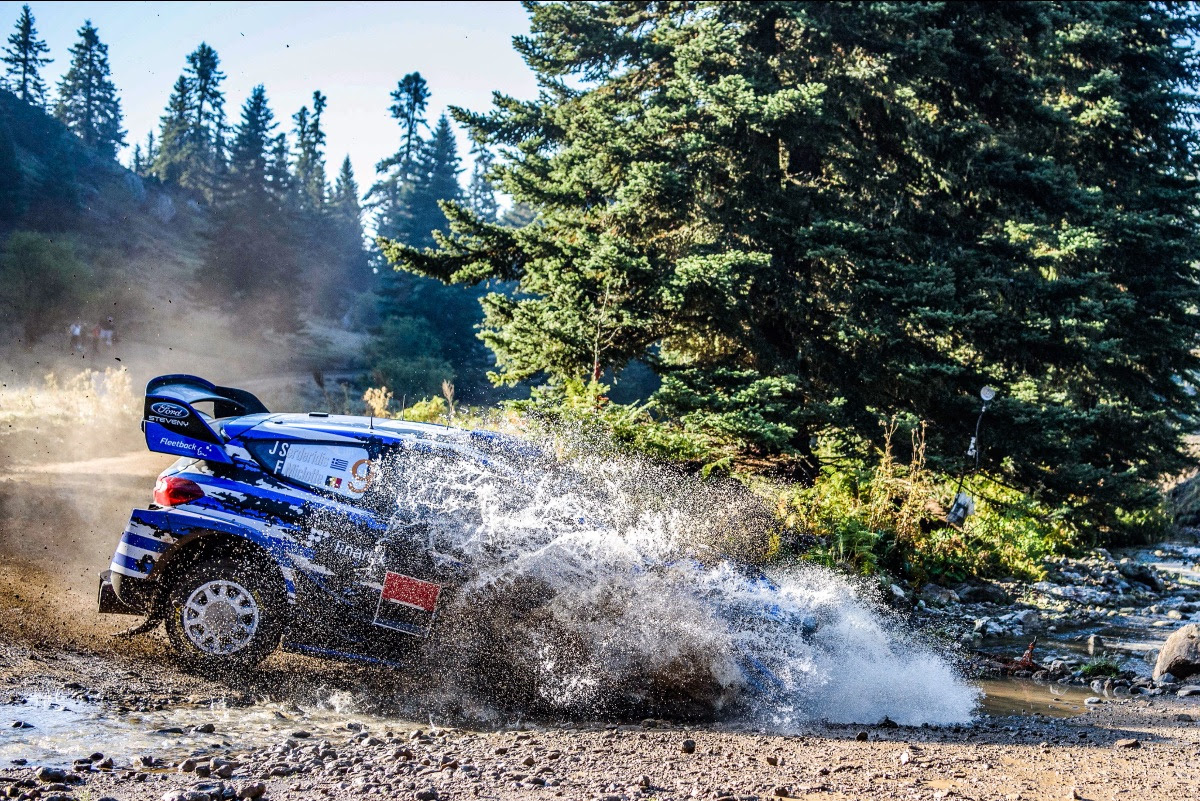 Nikolay Gryazin (3rd, WRC2)
"The day went well for us and we were able to push a little harder in the afternoon to set some good times. Everything is still new and exciting in that way we are learning the team and the same for them with us. Certainly, the Ford Fiesta Rally2 gave good confidence and even though some of the stages were tricky because the recce conditions were poor it was an enjoyable day and now, we hope to hold on to reach the podium."
Final day
Sunday sees 69km over three stages, with the iconic Tarzan stage the first stage for the day. Can Kalle wrap up his second victory? The stages start at just after 6am UK time!