After the summer break, the championship returns to tarmac having had four rounds on the loose gravel roads, and we are getting to the business point of the championship with this event being the eighth of twelve rounds. Of course, Seb Ogier and his co-driver Julien lead the championship from their teammates, Elfyn and Scott and this will mean that the reigning champions will open the roads on Friday's stages. Thierry and Martijn remain the closest challengers to the two Toyota crews. They will be aiming to take victory on their home event and close the gap to the leaders.
Here's a brief look at the stages that the crews face –
After a shakedown on Friday morning in Langemark, Ypres Rally Belgium 2021 gets underway later that day with two loops of four stages: Reninge-Vleteren (15.00km), Westouter-Boeschepe (19.60km), Kemmelberg (23.62km) and Zonnebeke (9.45km).
A further eight stages will take place on Saturday, with Hollebeke (25.86km), Dikkebus (12.49km), Watou (13.62km) and Mesen-Middelhoek (7.99km) each being run once in the morning and once in the afternoon.
The final day consists of two passes of Stavelot (9.05km) and Francorchamps (11.21km). The second pass of Francorchamps will be the rally's Power Stage, offering bonus points to both drivers and manufacturers.
Renties Ypres Rally Belgium itinerary:
Shakedown Langemark 0801
SS1 Reninge-Vleteren 1 15.00km (9.32 miles) 1336
SS2 Westouter-Boeschepe 1 19.60km (12.17 miles) 1425
SS3 Kemmelberg 1 23.62km (14.67 miles) 1515
SS4 Zonnebeke 1 9.45km (5.87 miles) 1609
Service Ypres 1634
SS5 Reninge-Vleteren 2 15.00km (9.32 miles) 1815
SS6 Westouter-Boeschepe 2 19.60km (12.17 miles) 1904
SS7 Kemmelberg 2 23.62km (14.67 miles) 1954
SS8 Zonnebeke 2 9.45km (5.87 miles) 2048
Service Ypres 2113
Saturday August 14
SS9 Hollebeke 1 25.86km (16.06 miles) 0911
SS10 Dikkebus 1 12.49km (7.76 miles) 1008
SS11 Watou 1 13.62km (8.46 miles) 1101
SS12 Mesen-Middelhoek 1 7.99km (4.96 miles) 1151
Service Ypres 1233
SS13 Hollebeke 2 25.86km (16.06 miles) 1411
SS14 Dikkebus 2 12.49km (7.76 miles) 1508
SS15 Watou 2 13.62km (8.46 miles) 1601
SS16 Mesen-Middelhoek 2 7.99km (4.96 miles) 1651
Sunday August 15
SS17 Bellevaux-Malmedy 1 16.62km (10.32 miles) 0830
SS18 Francorchamps 1 11.21km (6.96 miles) 0908
SS19 Bellevaux-Malmedy 2 16.62km (10.32 miles) 1040
SS20 Wolf Power Stage Francorchamps 11.21km (6.96 miles) 1218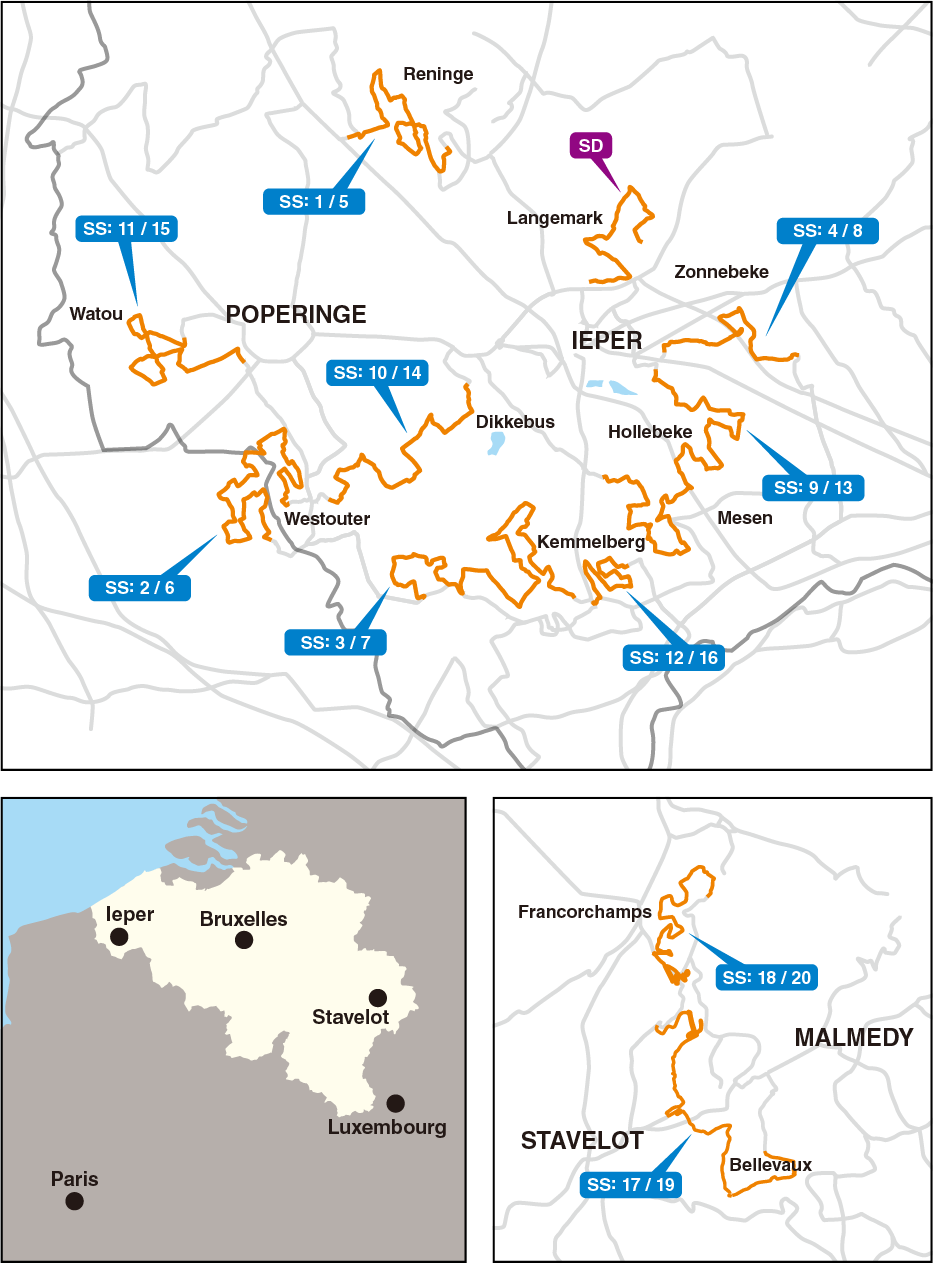 Let's hear from the drivers.
Toyota Gazoo Racing WRT
Sébastien Ogier
"I'm very excited for Ypres and another new asphalt rally in the championship. It's well known as a very challenging rally and I'm looking forward to discover those roads for the first time. Of course, it won't be easy, but we had a good test last week in difficult conditions with a bit of rain and we have tried to do our best to be ready. Generally, the grip is changing a lot there and I think this will be the main difficulty when we are trying to find the limits without any previous experience of this rally. It's nice to be in the position we are right now with a bit of a lead in the championship, but we have to stay focused with some difficult rallies – like this one – still to come."
Elfyn Evans
"Like many of the drivers I've never competed in Ypres before, so it's an all-new challenge and we can't be 100 per cent sure what to expect. It will be nice to be back on asphalt again, but it's very different to what we had last time in Croatia. Initially the roads can seem quite straightforward as there are not so many corners and just a lot of straights and very tight junctions. But what's quite evident from our test is that there are a lot of surface changes, grip changes and quite a lot of cutting, so there's a bit more to it in reality. I've not done as well in the last couple of rallies as I would have liked, so we're definitely going to be targeting a strong result."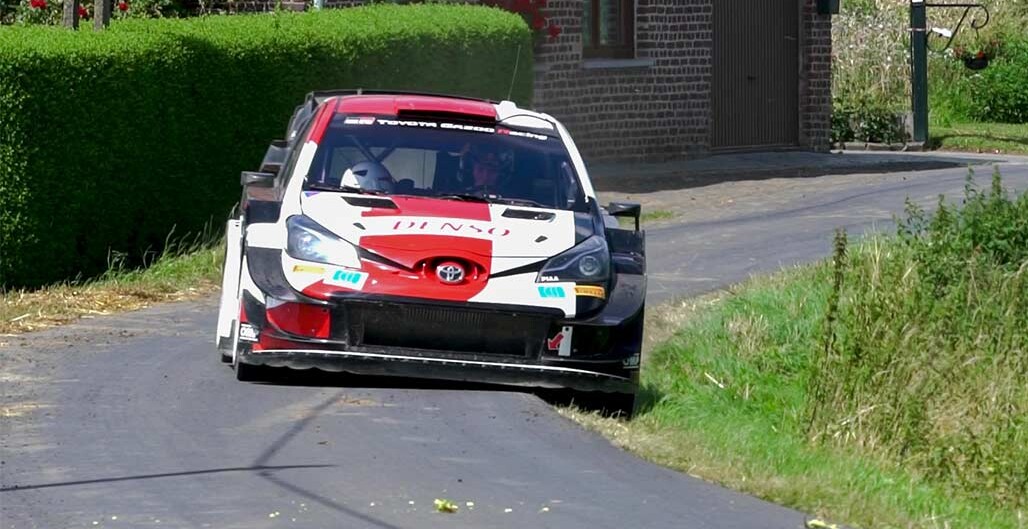 Kalle Rovanperä
"It feels good of course to have that first win in Estonia under our belts and to not be waiting anymore for that result to come. Now I'm really looking forward to Ypres. It hasn't been in the WRC before but it's a really legendary event that everybody in rallying knows about. In the test we could already see that the conditions are tricky. Normally the drivers are taking really big cuts and there is a lot of mud and dirt on the road, so the conditions can be really demanding and changeable. One of the key points going there for the first time will be to know where the grip is and to see how we can include that information in our pacenotes."
Hyundai Motorsport
Thierry Neuville
"We are all very much looking forward to be going to Ypres. It's a rally I've done a couple of times in the past, and I won the event back in 2018 with a Hyundai i20 R5. It's very challenging as the roads are quite narrow and slippery, and the ditches on both sides are always very deep, so you have to make sure to not make any mistakes and keep all four wheels on the road. I think we are going to see a lot of action; it has different characteristics to any other tarmac event we've seen so far. When we have competed in Germany in the past, there has been thousands of Belgian fans cheering us on, so with it being in Belgium, and in WRC, I'm sure it will be great atmosphere."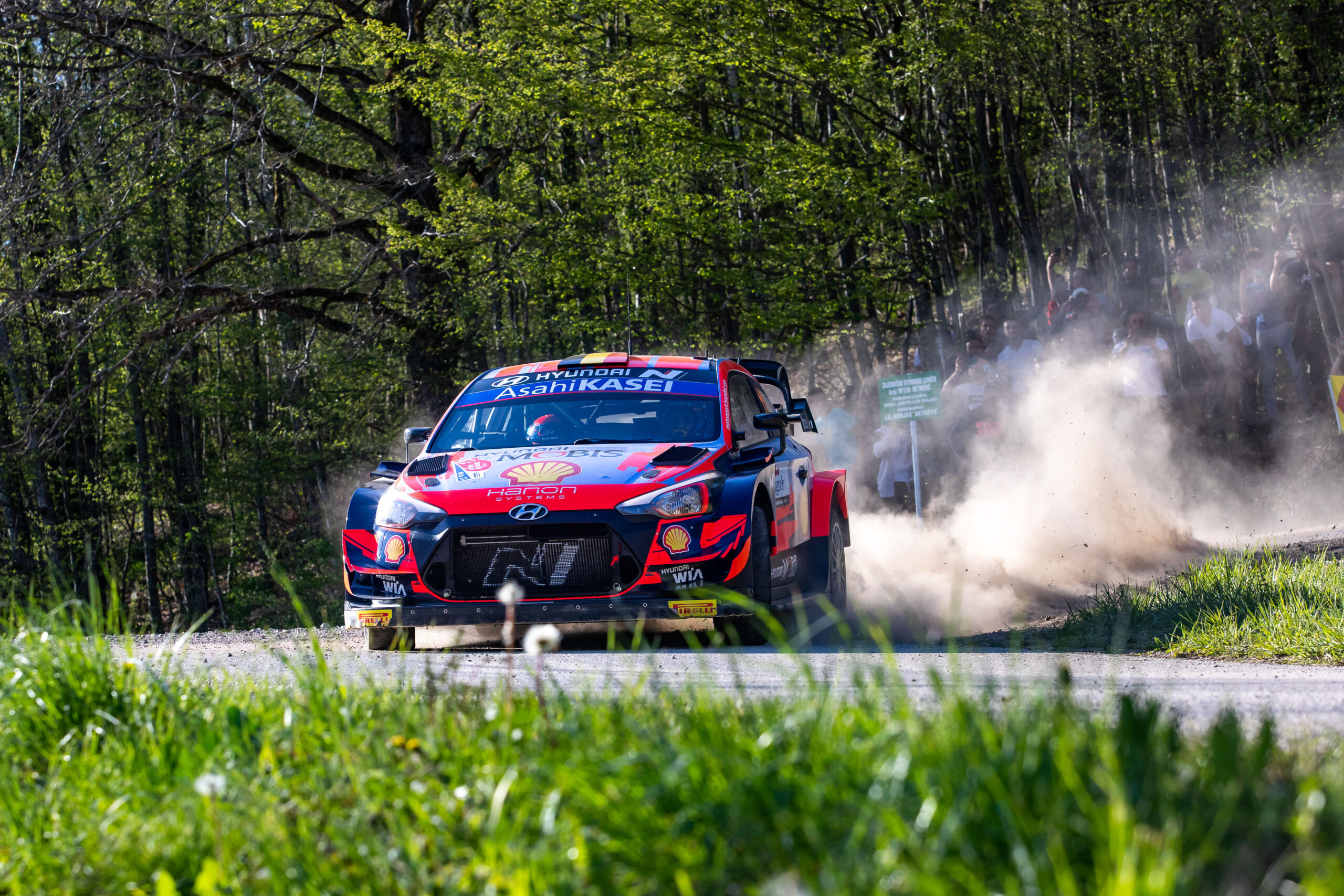 Ott Tänak
"I've seen some footage from Ypres and it's obviously a very famous rally. Even though the road look straight in sections, there are still dangerous ditches making it incredibly tricky to drive. We managed to do a one-day test there before the event was cancelled last year and our feeling was that it is certainly going to be a challenging weekend. It will be our first WRC round on tarmac since Croatia, which wasn't a particularly comfortable rally for us. We have since had some time in the car at Rally di Alba, so I am certainly hoping for a better all-round feeling at Ypres."
Craig Breen
"Ypres is one of the events I really like the most. I've been lucky enough to do it quite a few times across my career, and last time I was there in 2019 we managed to win the rally. It's definitely one of the most interesting and specialised rallies you'll ever do. On paper, it seems to be a strange profile of event but when you are in the car it is an amazing challenge. At pretty much every junction, the surface is a little bit different; it's an event I really look forward to and it's a rally worthy of World Rally Championship status."
Oliver Solberg
"It's been a real honour to be involved with the Hyundai i20 N Rally2. To be given the chance to drive this fantastic car for the first time in competition is so exciting. I can't wait to show the world what Hyundai Motorsport has been so busy making.  I have never competed in Belgium before; I've done some testing there and I know it can be a complicated rally. If the weather and the conditions are mixed, it will be a real tough one – to be honest, even if it's dry it's definitely not an easy place to go for the first time."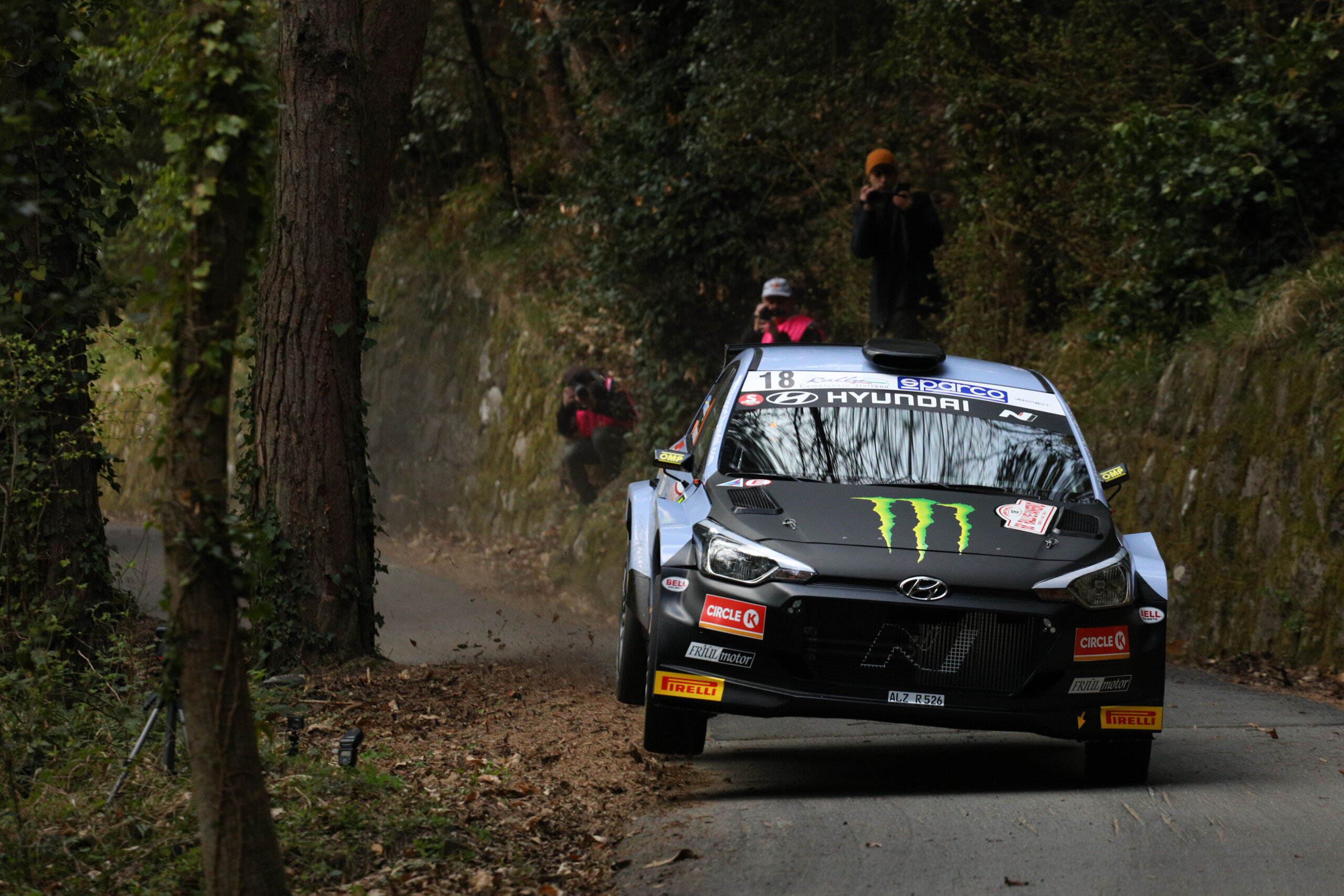 Jari Huttunen
"I am looking forward to Ypres Rally Belgium and hope that we can bounce back after a difficult and disappointing weekend in Estonia. We have a lot to be excited about with the competitive debut of the Hyundai i20 N Rally2. We have carried out a lot of testing with the new car and we have a positive experience with it. Of course, we hope to do well and to enjoy a positive result. It will be a challenging new rally, for sure, so we'll have lots to learn."
M-Sport Ford WRT
Gus Greensmith
"From testing I was surprised how slippery and unpredictable the farmland roads can be and the changeable grip will be a big thing during the rally. We had wet and dry conditions in the test, so I got a bit of everything. I'm feeling well prepared and the car was handling very well.
"The roads are much narrower than what we'd find in Germany, for example, and there's much less room for error. If you have a small slide in Germany, it's nothing, but if you have a small slide in Ypres then you're on the edge of the road so you need to drive straight and clean. You need a car that works well in the cuts because there are so many and you need a predictable car because you don't want to be sliding when the edge of the road is so close.
"One of my main focuses on the test was to make sure I was nailing my braking points for the junctions and not giving away time. If you are not quite committing on the braking you are giving away a couple of tenths and that adds up, so you've got to be pushing the limits. But the grip is so changeable, even in the dry, and you've got to be careful because it can easily catch you out. Tarmac is a more natural surface than gravel for me because I grew up doing karting so my ambition is the top five."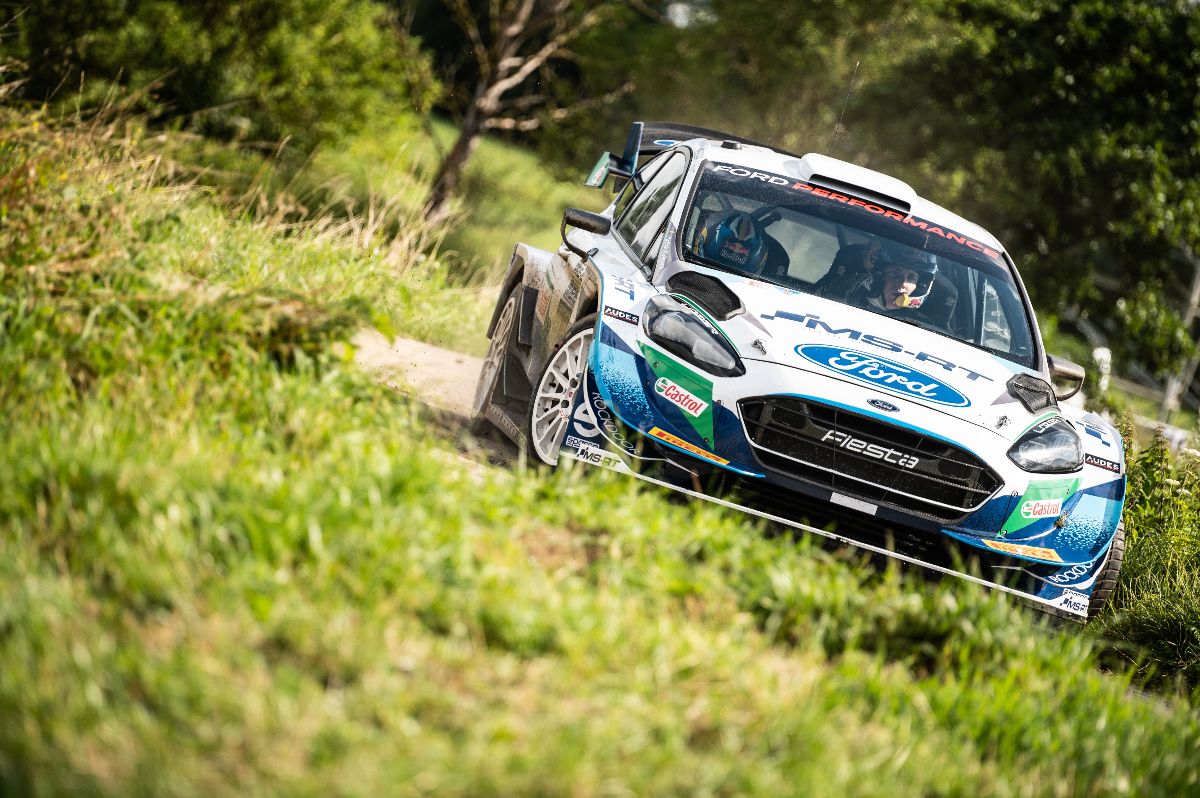 Adrien Fourmaux
"It's a new rally for me but it's like a home rally for me because it's 40 kilometres from my house. The specificity of the road is therefore not new and I know about the really tight corners and the need to have big brakes and good traction for the long straights that come after. There are also some really fast corners and the roads are really narrow. There will be a lot of cutting and that means there will be a lot of mud on the road so road position will be very important.
"This rally is already a big challenge in the dry but if rain is coming to the party, it can be really difficult because it's narrow and there is a lot of mud because we are in the middle of the fields. It could even be faster with gravel tyres!
"Competing in Ypres in a World Rally Car is even more extreme, but I am confident. We had a good test with a bit of rain, some drying roads and proper dry roads. It's really nice to be so close to my house, my family, my partner's family, my friends – and it's the home rally of my co-driver Renaud. Of course, we want a good result and for sure we will do our best like always. Maybe I have a bit of an advantage because I know a bit about what to expect. But I'm not putting any pressure on myself, I just want to be in the fight."
Teemu Suninen
"It's going to be an interesting challenge. I've tried to watch and find videos from YouTube to get more understanding of the rally and this is where my focus will be in my preparation. I think the biggest challenge is the big cuts, how this will affect the car and how much dirt is coming on the road, especially if it's raining. It's a challenge to jump between the cars and I'm really motivated to make the Ford Fiesta Rally2 as strong as possible. At the beginning of my rally career, I was a lot stronger on gravel, but I have good results on Tarmac like in Corsica. But the challenge is to read the grip level, which is still challenging for me. The ultimate goal is to get back to my level where I have been before and be happy for the driving. I am not really setting the result targets."
Tom Kristensson
"We will test on Monday and this will be very important because I need all the kilometres I can have in the car and to get an understanding of the kind of roads we will drive on during the rally. I need to realise the important points with the car, the surface and the speed and focus on finding a good rhythm and confidence with the car. We had some really good stages in Croatia and a good feeling. To be honest I was more confident on Tarmac than I expected. I am expecting the roads will be quite similar to what we had when I was driving in Germany, the cuts, the weather changes and reading the different Tarmac. To be honest I have not looked at the WRC2 entry because there's nothing, I can do about it. I just need to focus on my own performance and be the best I can physically and mentally."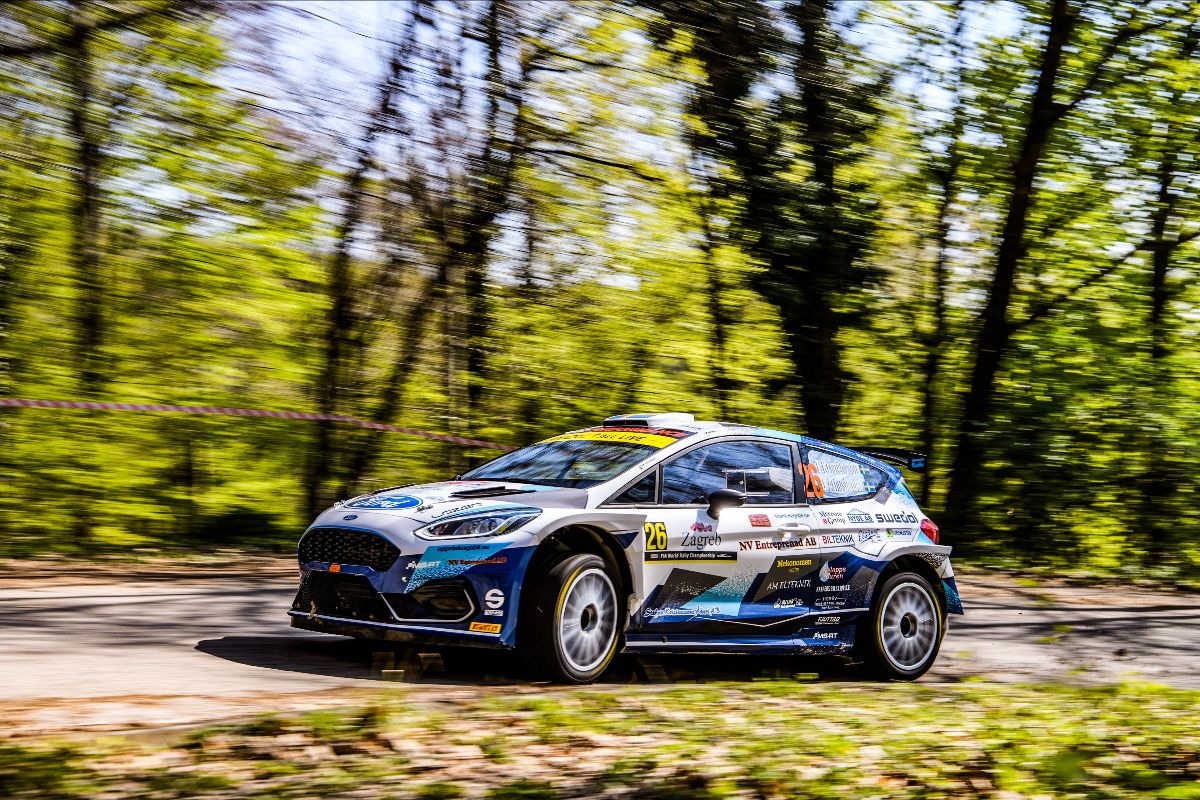 My Thoughts
Well, as I already mentioned, we are really getting to the business point of this season's championship and the crews looking to challenge Seb and Julien at the top will want to take the fight to the world champions, in the hope that they can take points away and close the points gap down. It's fair to say that Hyundai's best driver's championship hopes lie with Thierry and Martijn, and the team led by Adamo will look to Ott and Craig to support their teammates I suspect.
Toyota have a simpler job, but will need to remain at the top of their game to hold on to their lead in both the driver's and manufacturers titles. Elfyn and Scott will want to take victory in this event and close the points gap to their teammates. Kalle and Jonne who scored their first victory last time out, will come to this event and will look to push on. Could the young Finn's take victory again?
At M-Sport Ford, the young crews piloting the Fiesta WRC's will continue their development, and as they bid to remain with the team into next year and the new rules and cars due to be eligible for competition. It's fair to say that all three of their drivers that have competed in the Fiesta WRC this year have done a very good job and I'm sure are on the list for Malcolm and Rich to be signed next year. Gus and Chris' relationship has gone well to date and they will look to show some good pace on the tarmac, whilst Adrien and Renard who step back into the Fiesta WRC will look to show the good pace that they had in the last tarmac event.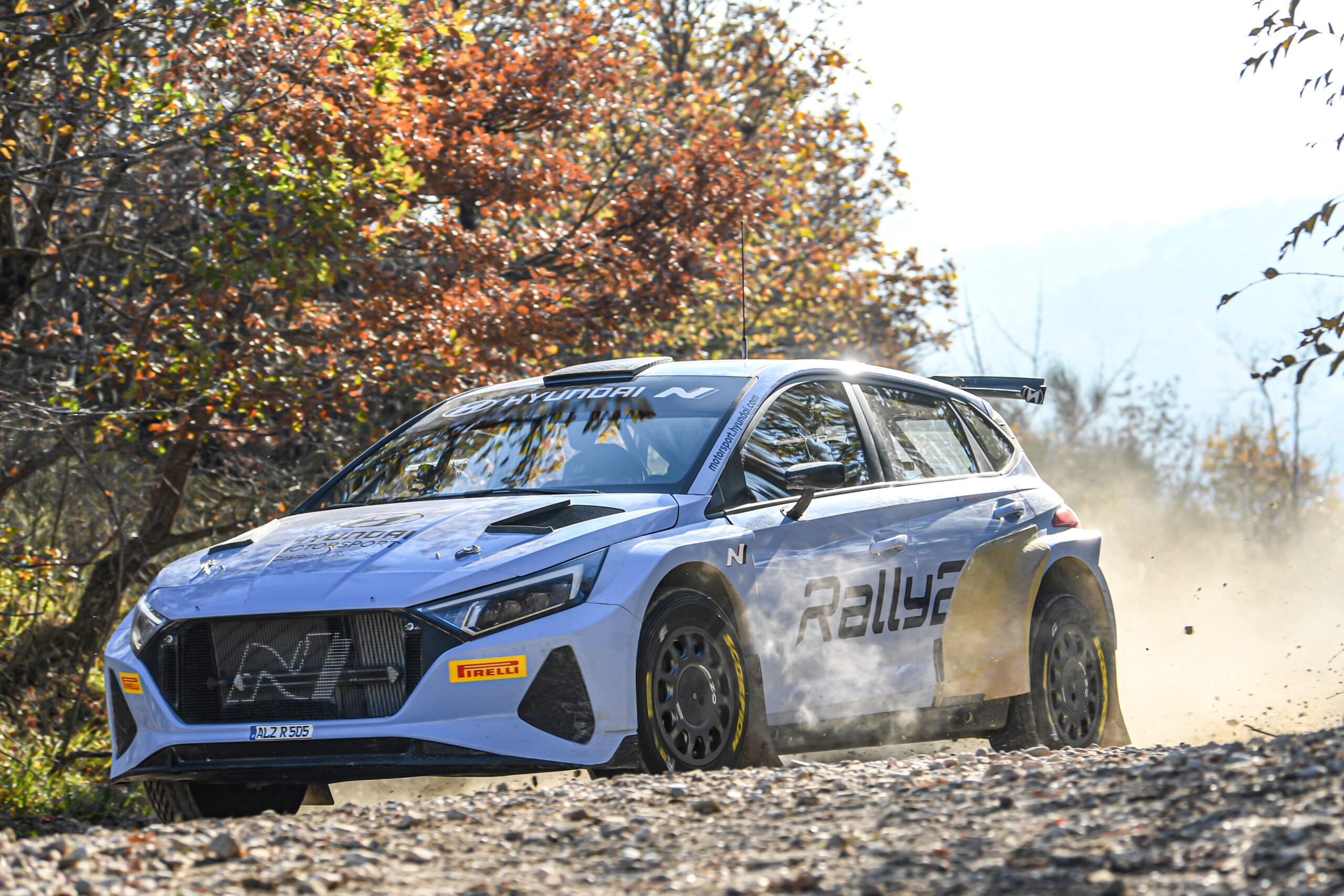 In the WRC2 class, Oliver and Jari will compete in the new Rally2 i20 and it will be interesting to see what kind of pace that they can deliver on its first competitive outing. M-Sport will run Teemu and Tom in the class, and the Finn has always shown good pace on sealed surfaces in the past and is likely to challenge at the front of the field.
Well, enjoy the rally and pop back next week for my full stage by stage review.