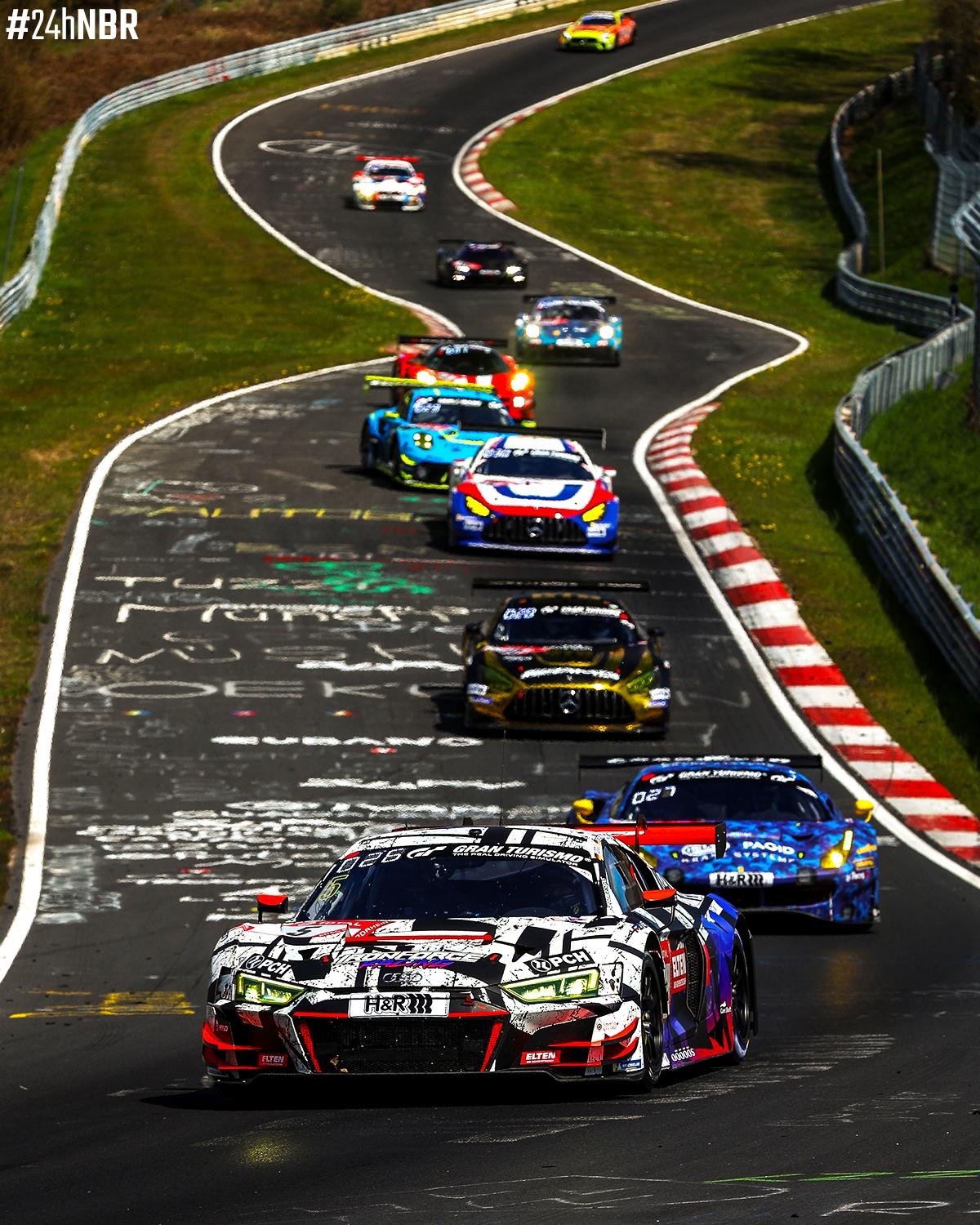 Porsche's great form continued at the 6-hour qualifying race for the main event the 24 hours of the Nürburgring in June.
The Porsche 911 GT3 of Frikadelli Racing driven by Frederic Makowiecki, Patrick Pilet, Dennis Olsen & Maxime Martin brought Car 31 home to victory, with the Manthey Porsche 911 of Matteo Cairoli, Michael Christensen & Lars Kern in 2ndbut this would be short lived has they were handed a time penalty for failing to obey flag signals putting them back to 5th, this would promote the sister Frikadelli Racing Car 30 to 2nd spot with Nick Tandy, Earl Bamber, Matt Campbell & Mathieu Jaminet making it a one – two for the team, with the Pole sitting car 11 of Phoenix Racing Audi R8LMS GT3 EVO with ex Aston Martin factory driver of Nicki Thiim along with Michele Beretta, Frank Stippler & Vincent Kolb for the final spot on the podium P3.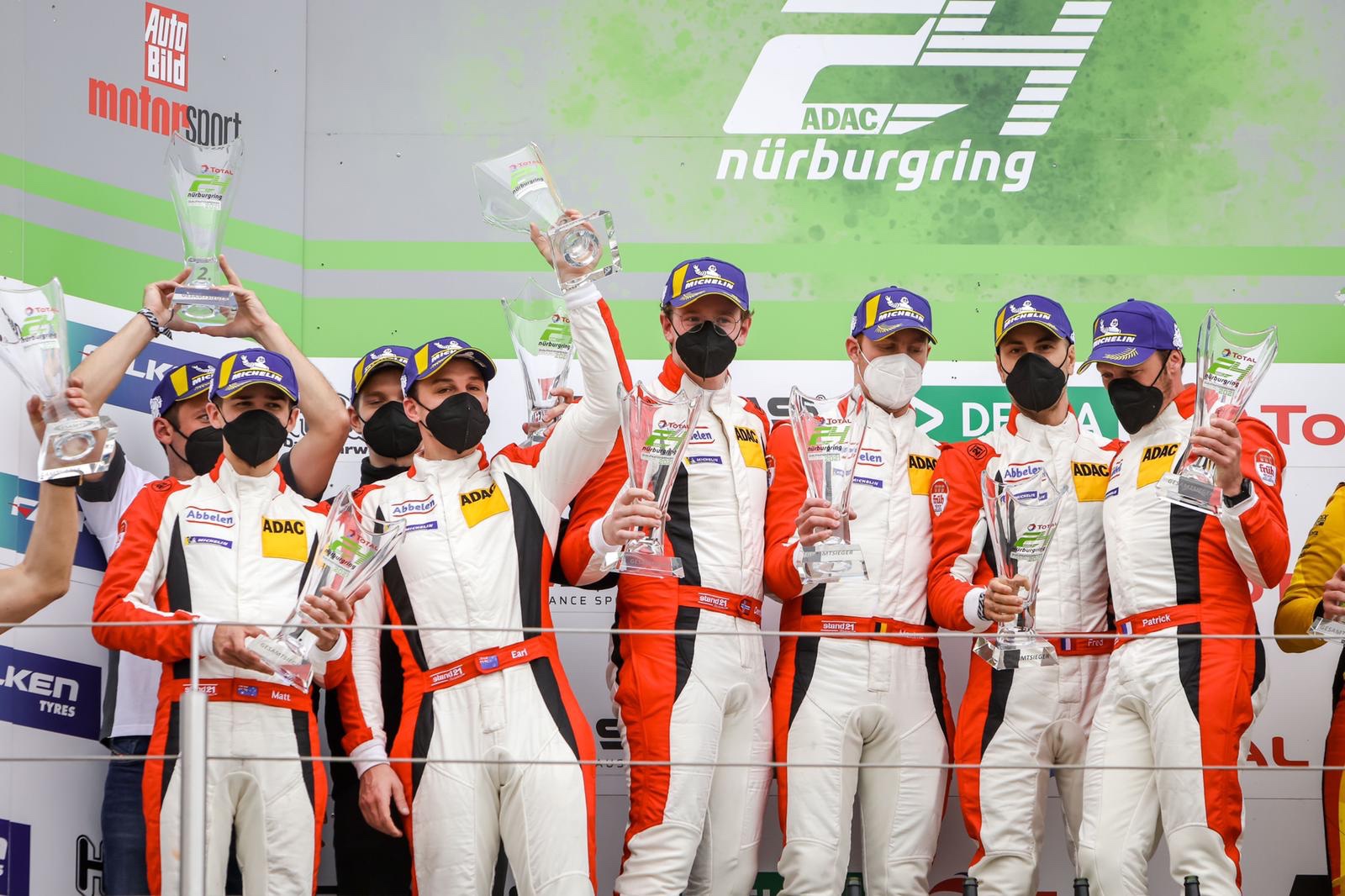 On a warm Sunday afternoon in the forest of the Rhineland 85 cars took the start, the winning Porsche started on the grid from 5th but by the time they started on lap 2 they would be 2nd, the lead would change hands a number of times with no Safety Cars and only of local yellows covered by Code 60s, during the race and at Pit cycles, just after the 2nd hour the leading car Audi Car 11 with Stippler onboard made a very rare mistake after battling with the Porsche Car 31 of Pilet and ran off into the gravel trap just after the grand prix loop, this would hand the lead to Car 31 Porsche leaving the Audi back in 7th, the 2 Porsche team's of Frikadelli and Manthey would put pressure on each other and this would how it would be as they went into the last hour, Cairoli car 911leading Olsen car 31.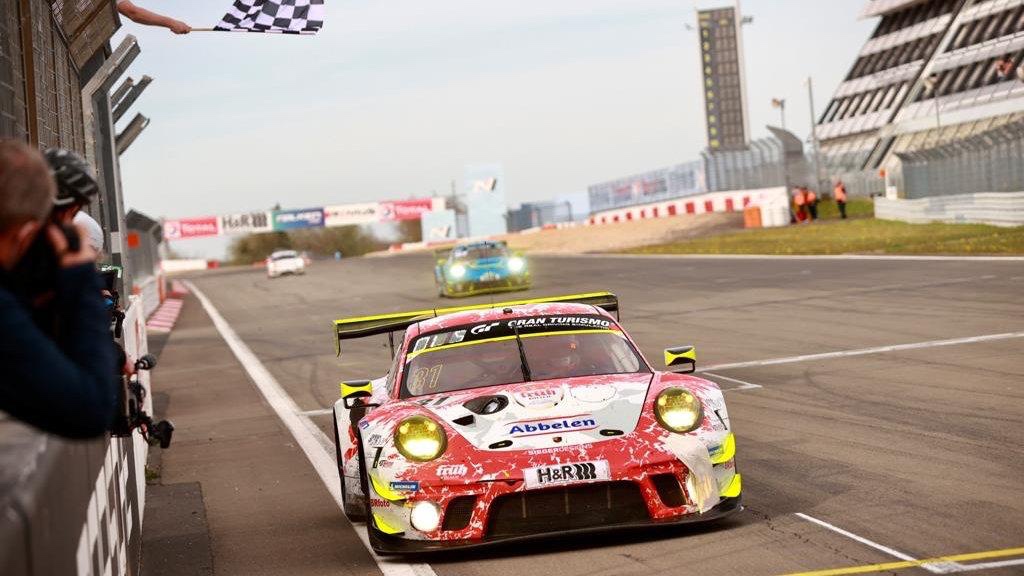 With just 30 minutes remaining all the top cars pitted but car 31 would pit just that bit later, this would be the decisive move of the race and move the momentum to the Frikadelli Porsche Team. They would take the flag 15 seconds ahead of the 2nd place Manthey Porsche, with the 2nd Frikadelli Porsche a minute behind and 3rd.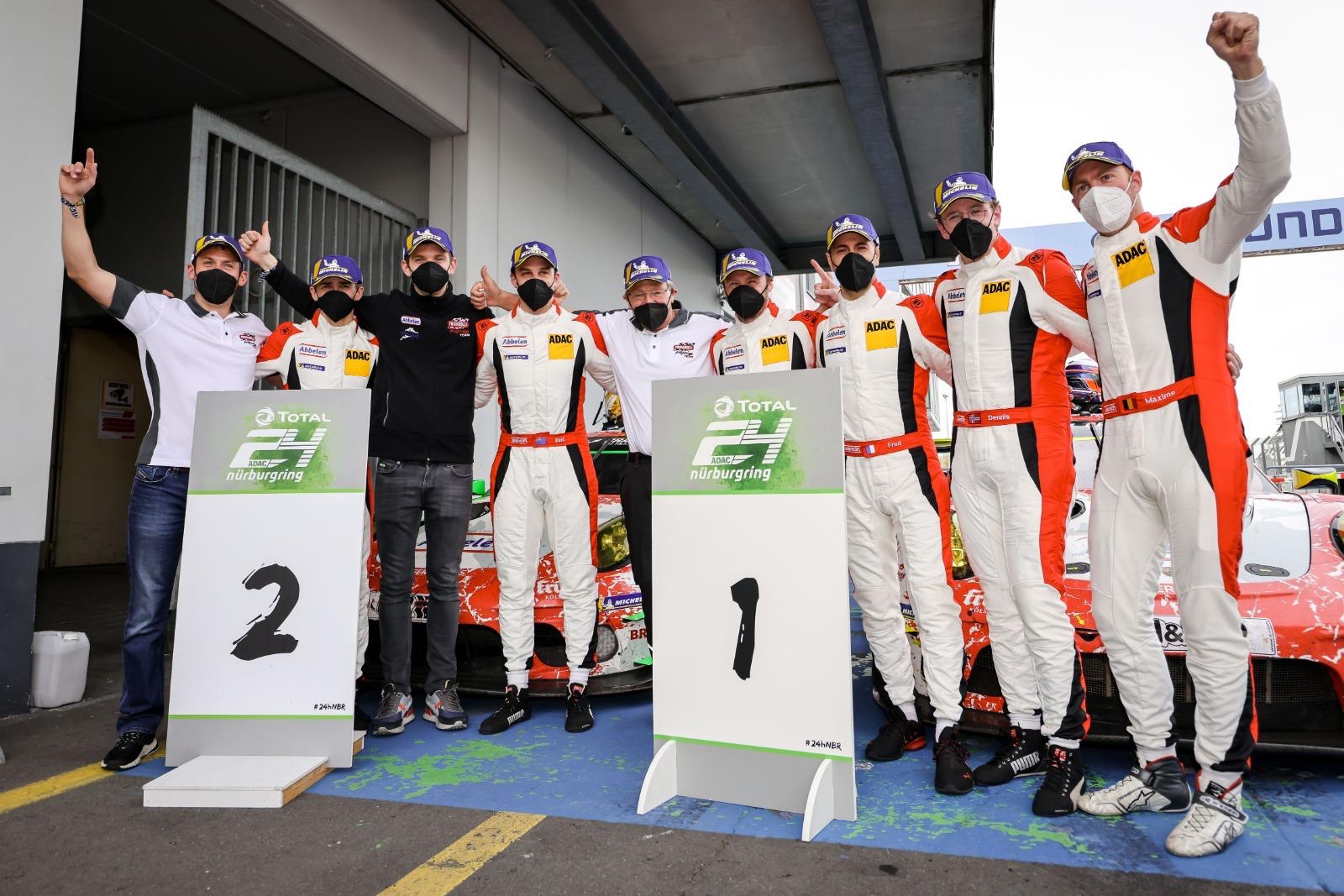 Result
1st Car 31 Porsche – Frikadelli Racing
2nd Car 30 Porsche – Frikadelli Racing
3rd Car 11 Audi – Phoenix Racing
4th Car 07 Mercedes Team Getspeed
5th Car 911 Porsche – Manthey Racing