Back we come then to the scene of Lewis Hamilton's 92nd Grand Prix victory in Formula One, and the seven-time champion seeks to use the energy of what has become a historic venue in the sport after just one race.
The theme of 2021 though, variably from Mercedes' almost-unanswered dominance last year, has been the emergence of Max Verstappen as a genuine title contender.
With one win a piece, Hamilton is locked in a battle with Red Bull's enigmatic Dutchman. A tricky, technical yet powerful circuit will be a test of both their skill and, almost as intriguingly, a test of Honda's ability to challenge Mercedes this year.
Verstappen will also know that he has a team mate this year that can back him up. Sergio Perez out-qualified Verstappen by a slender margin last time out in Imola, but huge slices of misfortune in both of the opening two rounds have hindered the Mexican's season thus far. There is no doubting, however, that he can be a huge help to Verstappen this weekend when strategies play out. Though in saying that, his hugely impressive pace will make him believe there are victories and title challenges on the cards for him behind the wheel of a Red Bull.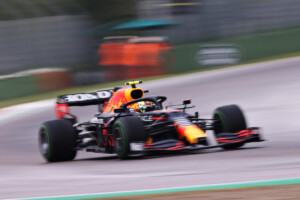 Part of the reason that strategies will be important is that it is difficult to overtake at Portimao; there are so many high-speed corners and few heavy braking zones – just ask Lance Stroll and Lando Norris how difficult it is to go side-by-side in Algarve.
This difficulty means that Valtteri Bottas, if he is to prove himself a useful backup to Hamilton and mount any sort of championship bid of his own, needs a big performance. His one-lap pace will need to be strong, as well as his race pace to hold off what will be an uber-competitive leading pack.
Bottas' incident with Williams' George Russell two weeks ago heated up what was already an intense rivalry for the Mercedes seat next season, although it is worth noting that Hamilton still does not have a contract beyond 2021.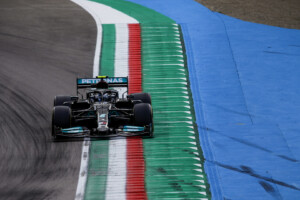 Largely disappointing so far have been Alpine and Aston Martin. Fernando Alonso crashed before the start in Imola, compounding the French team's tricky beginning to 2021. Sebastian Vettel and Lance Stroll were both put on the back foot through brake trouble before the race start; they are hoping for a trouble-free weekend in Portugal to give them the platform to succeed here. They still maintain that the current regulations adversely affect low-rake teams.
Title credentials are still to be established, rivalries are intensifying, and this weekend's Portuguese Grand Prix is set to be a huge one.