We come to the third round of this year's championship with young Finn Kalle Rovanperä leading the title race from Thierry Neuville and Seb Ogier.
This event sees the crews face the challenge of making completely new notes for stages that they have not seen before. They will relish the challenge though, and will be looking forward to the return of competition.
Making their first start in a full Fiesta WRC will be Adrien Fourmaux and Renaud Jamoul. The French-Belgian crew are sharing the second Fiesta WRC with their teammates Teemu and Mikko. It will be interesting to see how they match up with Gus and his new co-driver Chris Patterson.
Also making his debut in the championship are 2019 European Rally Champions Chris Ingram and Ross Whittock with the Rally Warrior/ SXM Competition squad who are running a Skoda Fabia in the WRC3 class for the duo. By the time they make their start, they will have completed two tests as they look to start on the front foot.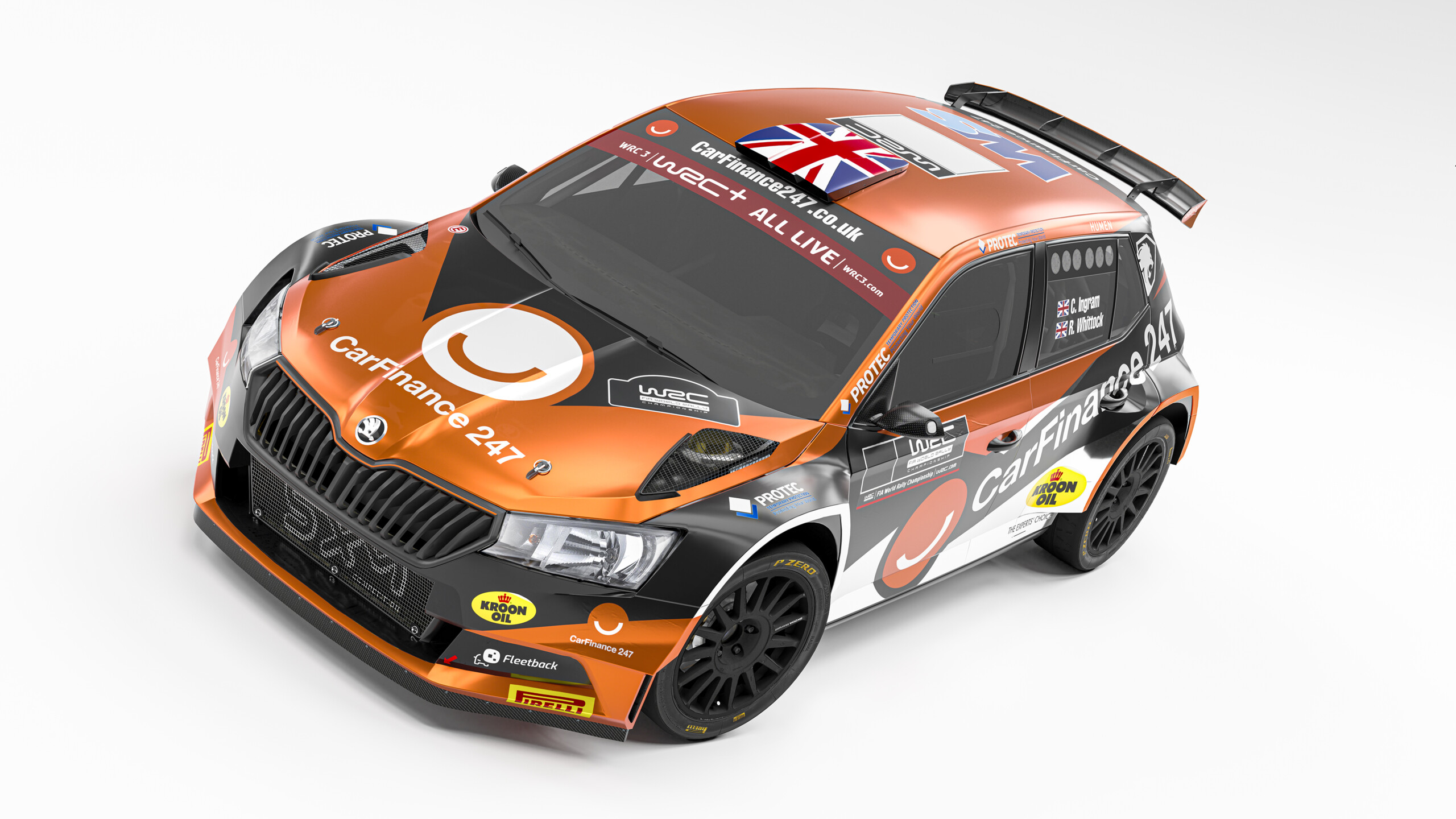 There are twenty stages over the three days of the rally – Here's the full details below.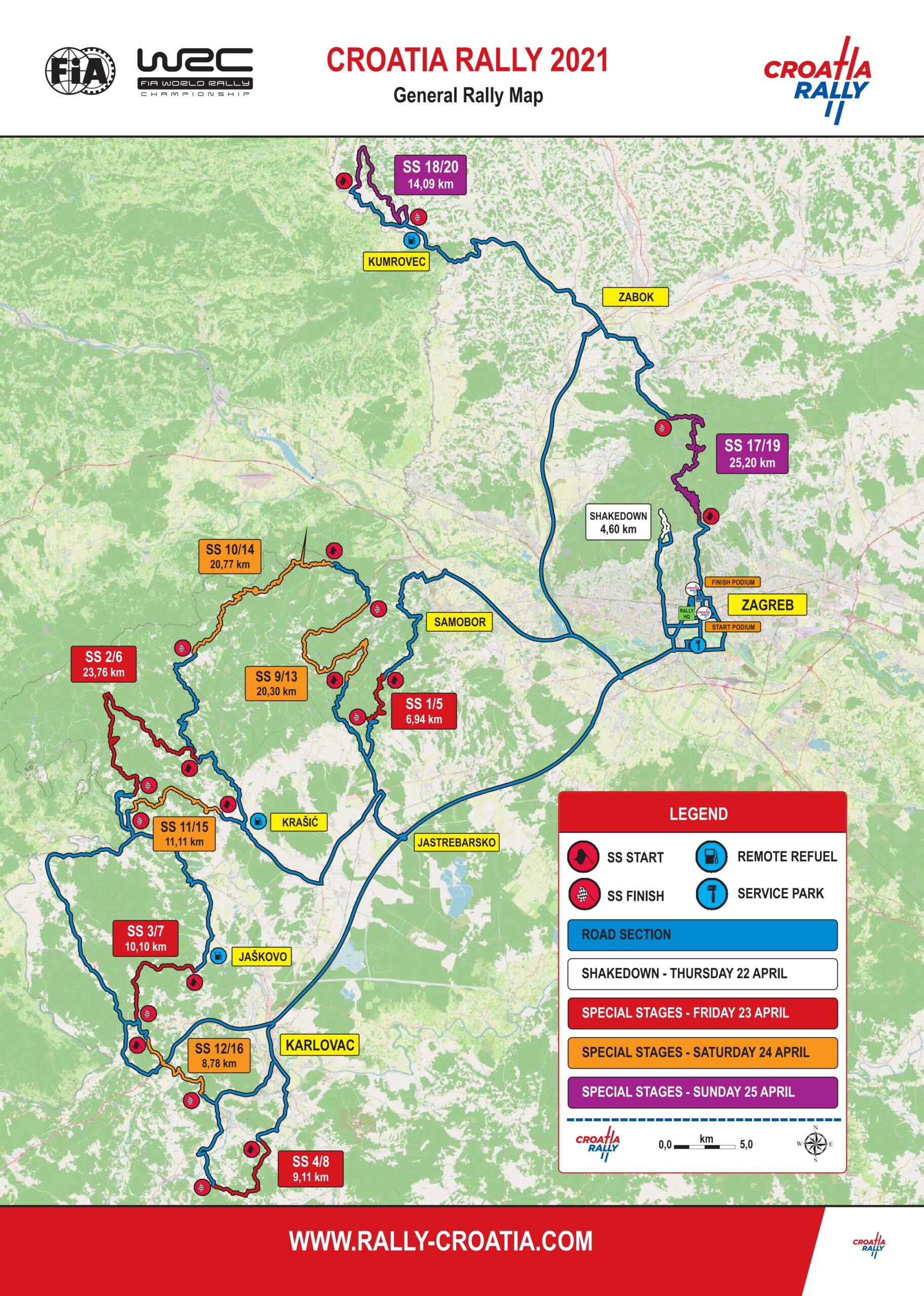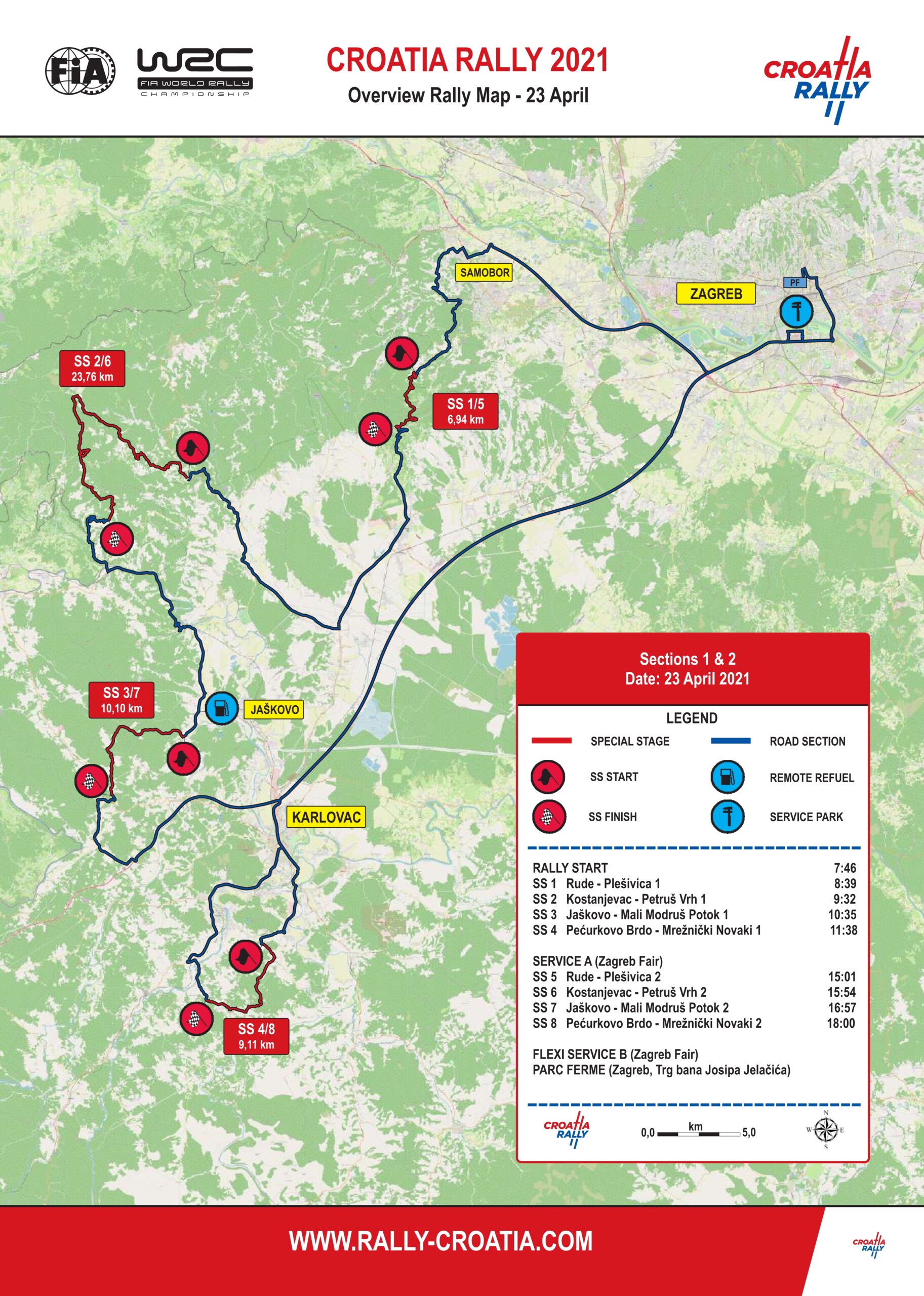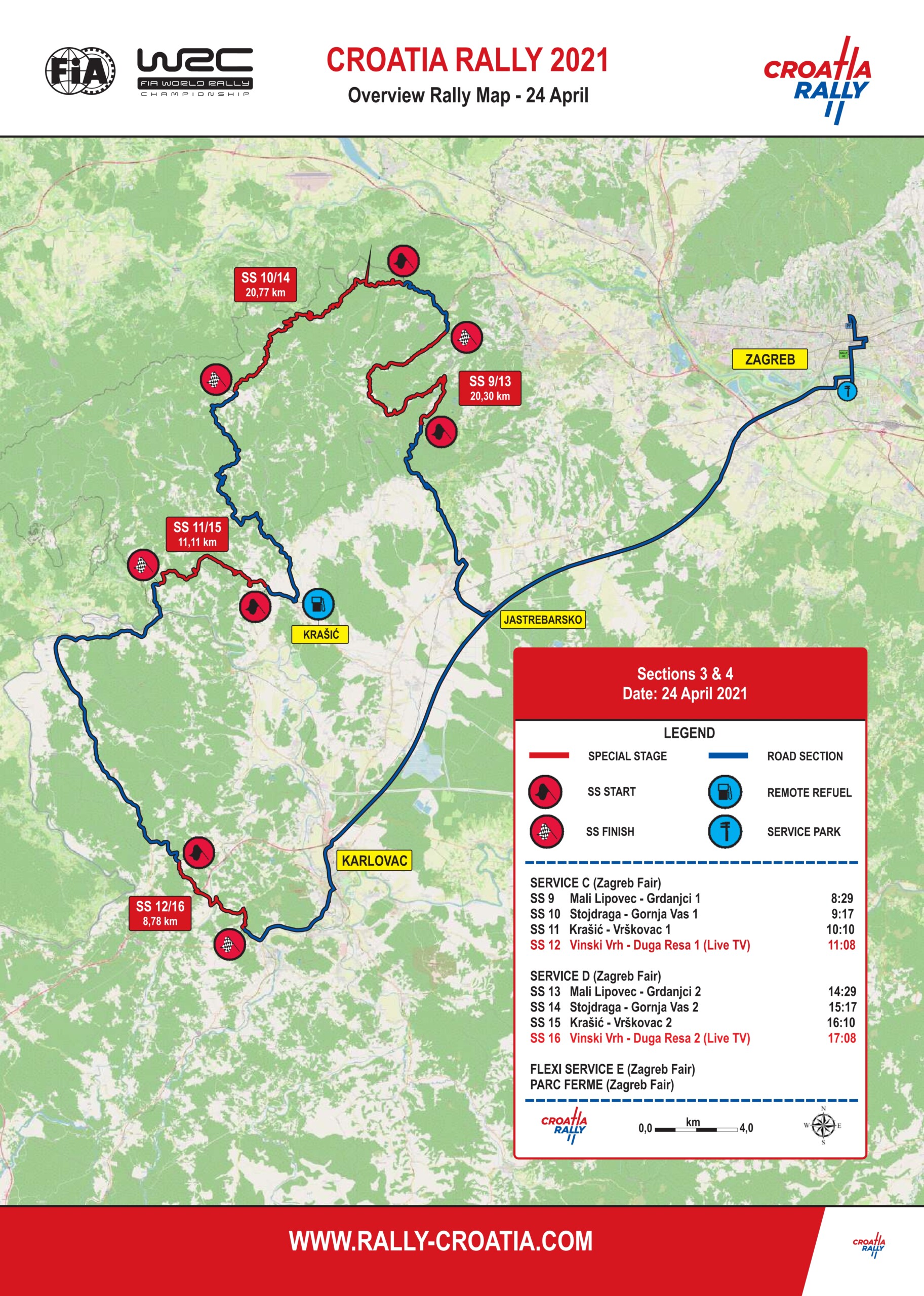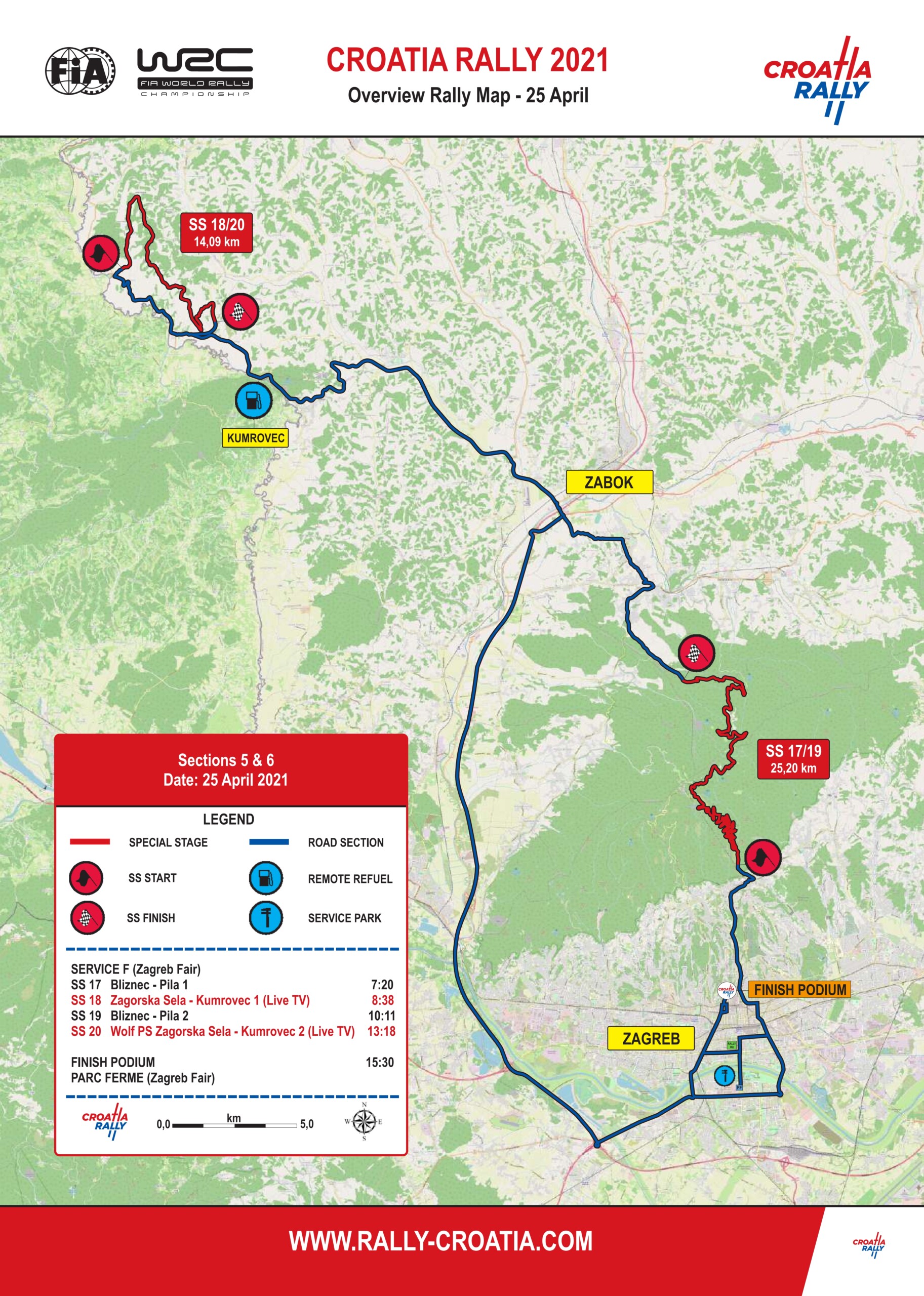 Let's hear from the drivers!
Toyota Gazoo Racing
Sébastien Ogier
"Croatia will be a new rally and I'm excited to still discover new things in this sport at this point in my career. It has been a long time since we had a full asphalt rally like this one, and the Yaris is a great car to drive on asphalt, so I'm sure it will be fun. From what I've seen so far, the roads could be quite challenging, maybe a bit dirty and narrow in places, so I'm sure there will be plenty of action ahead of us. The pre-event test was very important because we have new tyres this season and this was the first chance to drive the slick tyres on dry asphalt. I did a lot of runs, trying all of the different combinations of tyres and trying to be ready to make the best choices during the rally."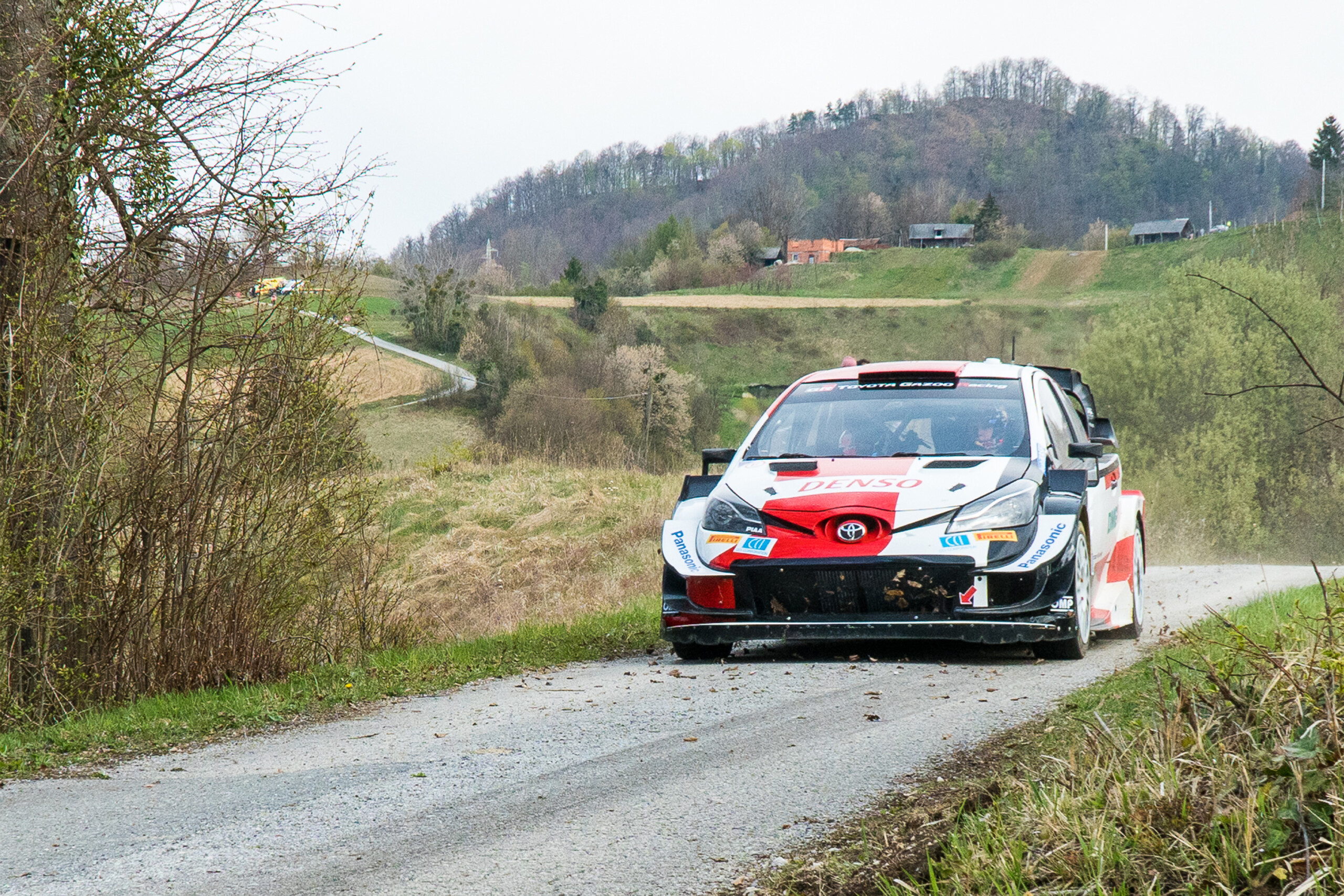 Elfyn Evans
"Croatia is an all-new event so we don't know exactly what to expect. We've been able to study videos of the stages to learn as much as we can, but nothing can substitute actually being there on the recce and seeing the route for real. The stages look quite mixed, with some wide fast parts and some very narrow bumpy parts, and there could be quite a lot of cutting. So it looks like we need to be quite adaptable to the different surfaces and different character of stages that we'll face. We don't have masses of experience with this car on dry asphalt or with the Pirelli tyres, so in testing we were trying quite a few different settings. But the feeling in the car was generally positive straight away from the first runs."
Kalle Rovanperä
"I'm really happy with how the has season has started for me and hopefully we can carry on the same way. I'm not feeling any pressure even though I'm leading the championship: It's only been two rallies and we have a long season ahead. For sure it's nice to be in this position but we have to work hard to try to stay in the fight. I'm excited for Croatia: It will be the first time for me on a proper asphalt event with the Yaris, as so far, I've only had events with winter conditions like Monza and Monte Carlo. I'm hoping that we can have dry weather like we did on the test. The stages look really nice, but if it's raining, I think there will be a lot of mud on the road and that will be tricky."
Hyundai Motorsport
Thierry Neuville
"I always look forward to tarmac events. This time it is a new one for everybody; none of us has been previously competed in Croatia. Also, for the teams, we have no experience of these stages. It's going to be a challenging event but I think everybody likes the fact that it is new. Because it is our first time at Croatia Rally, there is a lot of hard work for us to do as soon as we arrive to ensure we are as prepared as possible."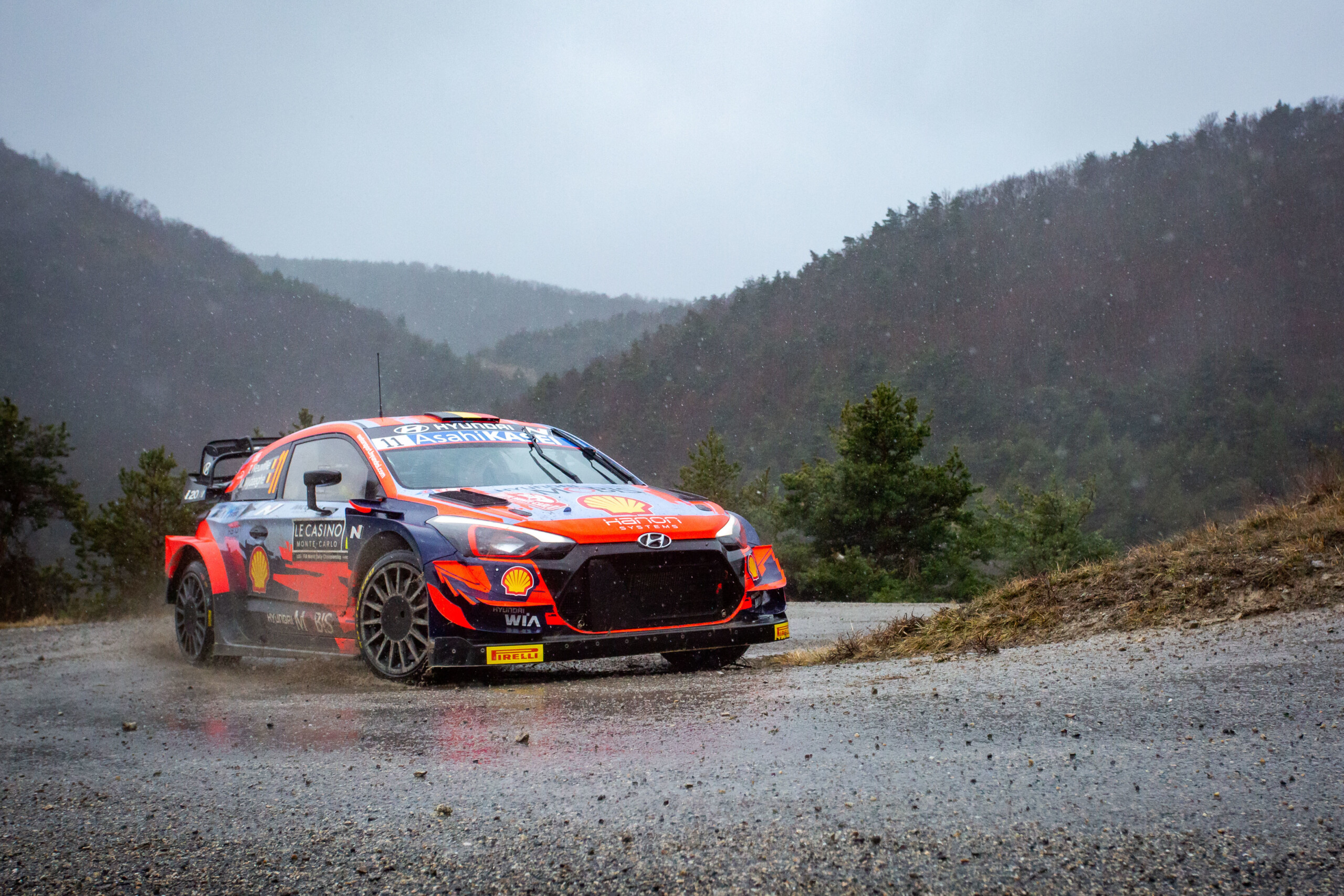 Ott Tänak
"I have never been to Croatia and I haven't seen any footage, so currently it's all new information. Hopefully it will be a proper event; I have heard that the roads should be good fun there. It seems that there will be a few tarmac events in the championship this year, so it is a surface we need to be strong on. We will aim to hit the ground running from the beginning and continue our positive momentum from Finland."
Craig Breen
"Croatia brings the first tarmac round of the season and a new event for everybody. It's honestly quite difficult to find any information about the rally, but it looks like it will be an interesting event, hopefully with some nice weather, and some stages in the mountains. I'm definitely really looking forward to my first proper event on tarmac with the Hyundai i20 WRC in the championship. It should be a nice event."
M-Sport Ford WRT
Gus Greensmith
"I'm really looking forward to getting back behind the wheel and with Chris sitting alongside it feels like a completely fresh start to the season. I want to thank Elliott for the time we spent together. He's a great co-driver and a good friend, but at this point in my career I can only benefit from the experience someone like Chris will bring to the car. It's all about ironing out those small mistakes, and with his help I believe I can do that.
"We've already spent quite a few days together in the workshop and going through the pacenotes, but this weekend's test will be our first time sitting together in the rally car. It will take some time to get used to one another, but he's been great to work with so far and I can already see that experience coming to the fore with ideas and suggestions about what we can do to improve.
"Hopefully that will all come together for a strong result next week. I want to deliver a consistent performance with no mistakes, and I see no reason why we won't be able to do that. We know that the Fiesta is a quick car on Tarmac which automatically gives you that extra bit of confidence, and the new engine will make a positive difference as well."
Adrien Fourmaux
"I'm really excited to take this next step in my career and want to thank M-Sport and Red Bull for the opportunity; as well as the FFSA and all my partners, family and supporters – because without all of them I wouldn't be here today!
"This won't be my first time behind the wheel of the Fiesta WRC as we drove it at Rally Legend last year and also at the pre-event test for Arctic Rally – but this will be my first time driving against the world's best drivers in the FIA World Rally Championship.
"There will be a lot to learn, but I'm really looking forward to it and will focus on gaining as much knowledge and experience as I can.
"We have a pre-event test this weekend to really get to grips with the car and dial into the Croatian roads which will be completely new to everyone. From what I've seen, the stages look really interesting – fast and narrow and quite technical in places. It's going to be a big challenge, but one that I'm excited to experience.
"I'm looking forward to rallying on pure asphalt again and even more so behind the wheel of this car! I can't wait to get started and am looking forward to seeing where we are and how we can improve throughout the weekend."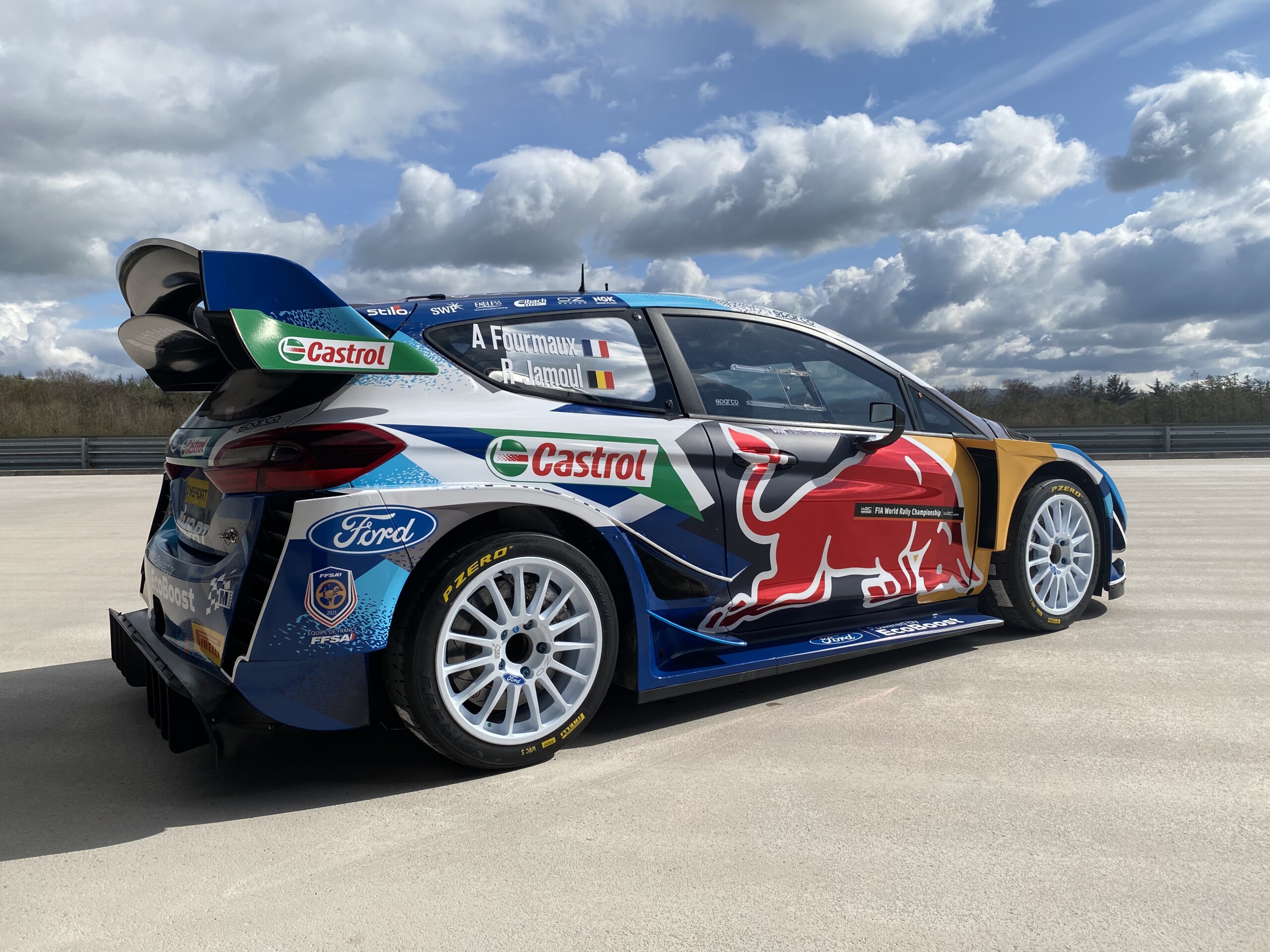 Teemu Suninen
"It's great to be competing at next week's Rally Croatia. This event wasn't on my calendar at the start of the year, and I want to thank Malcolm and Rich for finding a way for me to compete. The more time I get behind the wheel of any rally car the better, and I'm looking forward to experiencing this new event and discovering the Croatian stages.
"Of course, the WRC 2 category is really competitive at the moment and I've not driven the Fiesta Rally2 in a really long time – but it's all good experience and I'm looking forward to the challenge and what I hope will be a really good battle at the head of the field. It will also be good to rediscover a car without centre differential – so that I can be ready for any 2022 testing the team might need in the coming months."
Tom Kristensson
"I'm really excited to start this next stage of my career. This is such a fantastic opportunity for me and having worked so hard to be here I plan to make the most of every second. It was always my plan to drive my prize Ford Fiesta Rally2 in the FIA World Rally Championship, and to do that as part of M-Sport's WRC 2 team is really special. There will be a lot to learn, but I'm in the best place to do that and really looking forward to our first event together.
"I want to be as ready as I can be so we've been pretty busy over the past couple of weeks with a fairly intense period of practice and preparation. I drove M-Sport Poland's Ford Fiesta Rally3 at Rallye Sanremo last weekend, and then stayed in Italy for some pacenote practice with my gravel crew. We had also planned to test in Italy but when we got to the test road it was completely full of snow and had to make a quick change! We're now going to try and test in Slovenia, before heading to Croatia for an official test with the M-Sport team.
"It's been a busy few weeks, but hopefully all worth it and we'll be able to make the most of the experience and show good progress throughout the weekend."
Summary
We are set then for an exciting rally. Who could take the victory then? Well, it's hard to look past any of the Toyota crews. Both Seb and Elfyn are capable of winning on this surface and Kalle will be quick as well. Could he take his first win? Well, he will be opening the road, and will have potentially the best road conditions for the first runs through Friday's stages.
It's fair to say that Ott and Thierry will also be quick as well this weekend, as both have won on tarmac before, and the Belgian took part in Rally Sanremo as part of his preparations for Croatia as he and his new co-driver looked to get more time in competition together. Craig and Paul will also be competing for Hyundai this weekend.
With a young driver line-up at M-Sport, the team are not likely to be challenging for victory, but will be looking to set some good times on the stages as Gus and Adrien continue their development at the top of rallying world.