Formula 1 has confirmed that the Miami Grand Prix will join the championship calendar for next year's season.
The new street circuit will be centred around the Hard Rock Stadium, home of the Miami Dolphins. It will be a 5.41km track with 19 corners, 3 straights and the possibility of 3 DRS zones to promote overtaking.
F1 has also said it plans for the Miami Grand Prix to have a positive local impact, via a programme to support local businesses as well as a STEM education programme through F1 in Schools. An allotment of discounted tickets will also be available for Miami Gardens residents.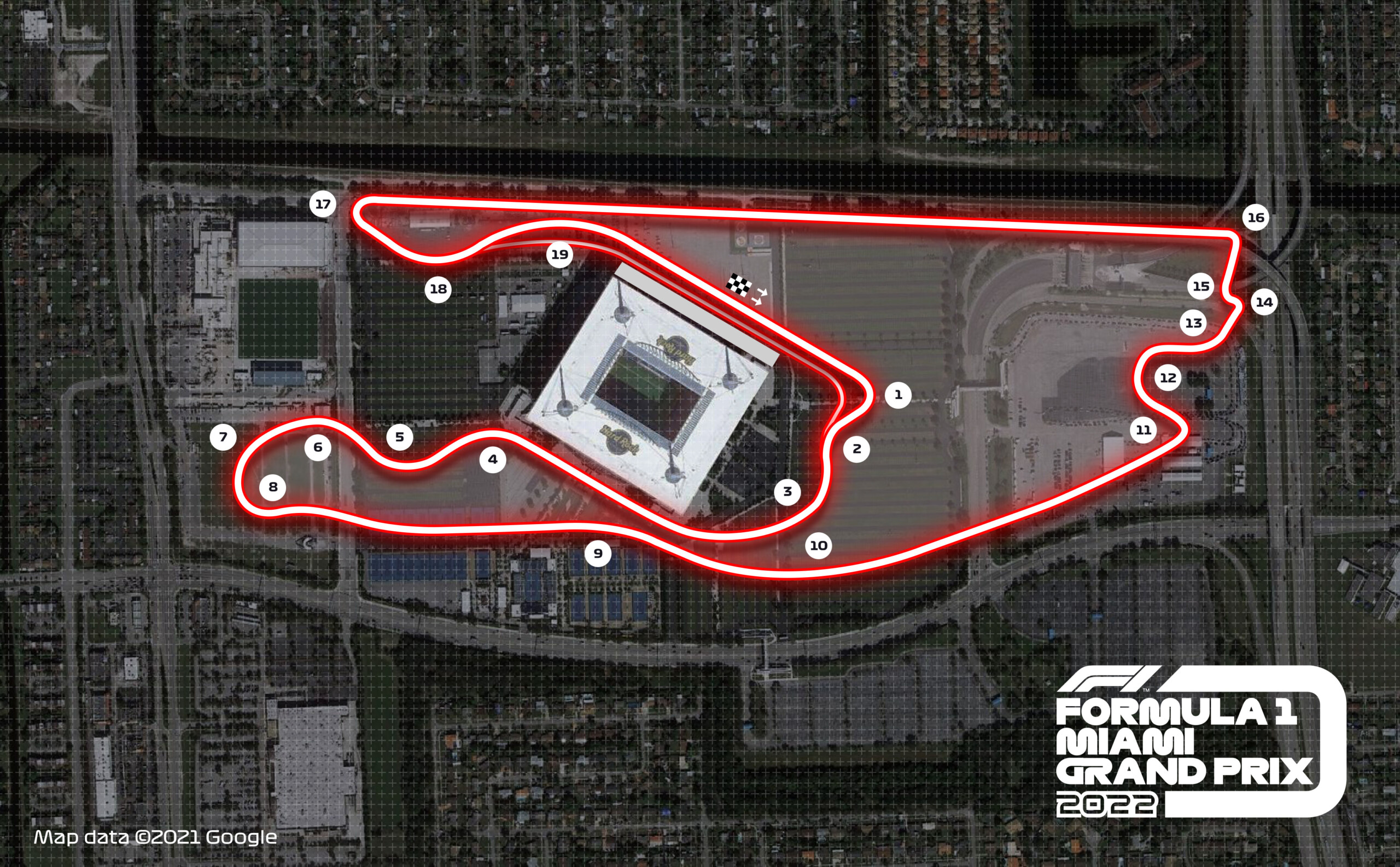 F1 CEO Stefano Domenicali said: "We are thrilled to announce that Formula 1 will be racing in Miami beginning in 2022. The US is a key growth market for us, and we are greatly encouraged by our growing reach in the US.
"We will be working closely with the team from Hard Rock Stadium and the FIA to ensure the circuit delivers sensational racing but also leaves a positive and lasting contribution for the people in the local community. We are looking forward to bringing the greatest racing spectacle on the planet to Miami for the first time in our sport's history."
Miami will be the 11th US circuit F1 has raced at, after Riverside, Sebring, Watkins Glen, Long Beach, Caesar's Palace, Detroit, Dallas, Phoenix, Indianapolis and the Circuit of the Americas.
Along with the US Grand Prix at COTA, 2022 will also mark the first time the US has hosted two F1 Grands Prix since the Detroit and Dallas Grands Prix in 1983.