The 2019 European Champions will be making their first start in the WRC at this month's Rally Croatia for a team named Rally Warrior. They are a brand-new team, and they will be going up against some more experienced drivers and teams. Never-the-less, there is no doubting the quality of this duo, and they will be a crew to watch, and they will know the car that they are about to take this opportunity, having driven a Skoda Fabia Evo Rally 2 to the ERC title.
If you read my interview with Chris from last years Autosport International, you will know that Chris and Ross crowdfunded their drive to the 2019 ERC title. If you haven't, I recommend that you check it out. The good news is that this deal is for two seasons, and is fully supported by a number of big backers, giving them a fantastic platform to be able to concentrate all of their preparations on the events, and not have all these distractions for getting backing organised for events.
Chris has joined forces with the vastly successful SXM Competition team from Belgium to pilot a Škoda Fabia Rally2 Evo. "As a team we wanted to do another program in WRC-3, because this is the highest level of motorsport. I was very honoured that Chris contacted me to see if we could have a collaboration, said Fred Miclotte from SXM Competition. "I have known Chris and Ross already for some time and I'm sure they form a fantastic team together. I think that we all have the same goal for 2021. We all want to show our potential and that's why I believe so much in it."
Let's hear from Chris.
What does this opportunity mean to you?
"It means the world to me and I'm so fortunate. When you grow up in a country that produced Richard Burns and Colin McRae, two of the best rally drivers that ever lived, it's a massive source of inspiration. When you've got the kind of passion for this sport that I have you want nothing more than to try to get to the WRC and achieve just a fraction of what they did. Of course, they were world champions and obviously that's the ultimate goal, but it takes time, talent and a phenomenal amount of hard work to get that far. It also needs financial support and I wouldn't be here without my main sponsor, CarFinance 247. I'm going to give it everything I've got, just like I've done throughout my career.
"There have been some really tough moments to get this far but it feels so special to be able to say I'm a World Rally Championship driver," said Ingram. "I've given everything I have to get this opportunity and I have so many people to thank and so much to be grateful for.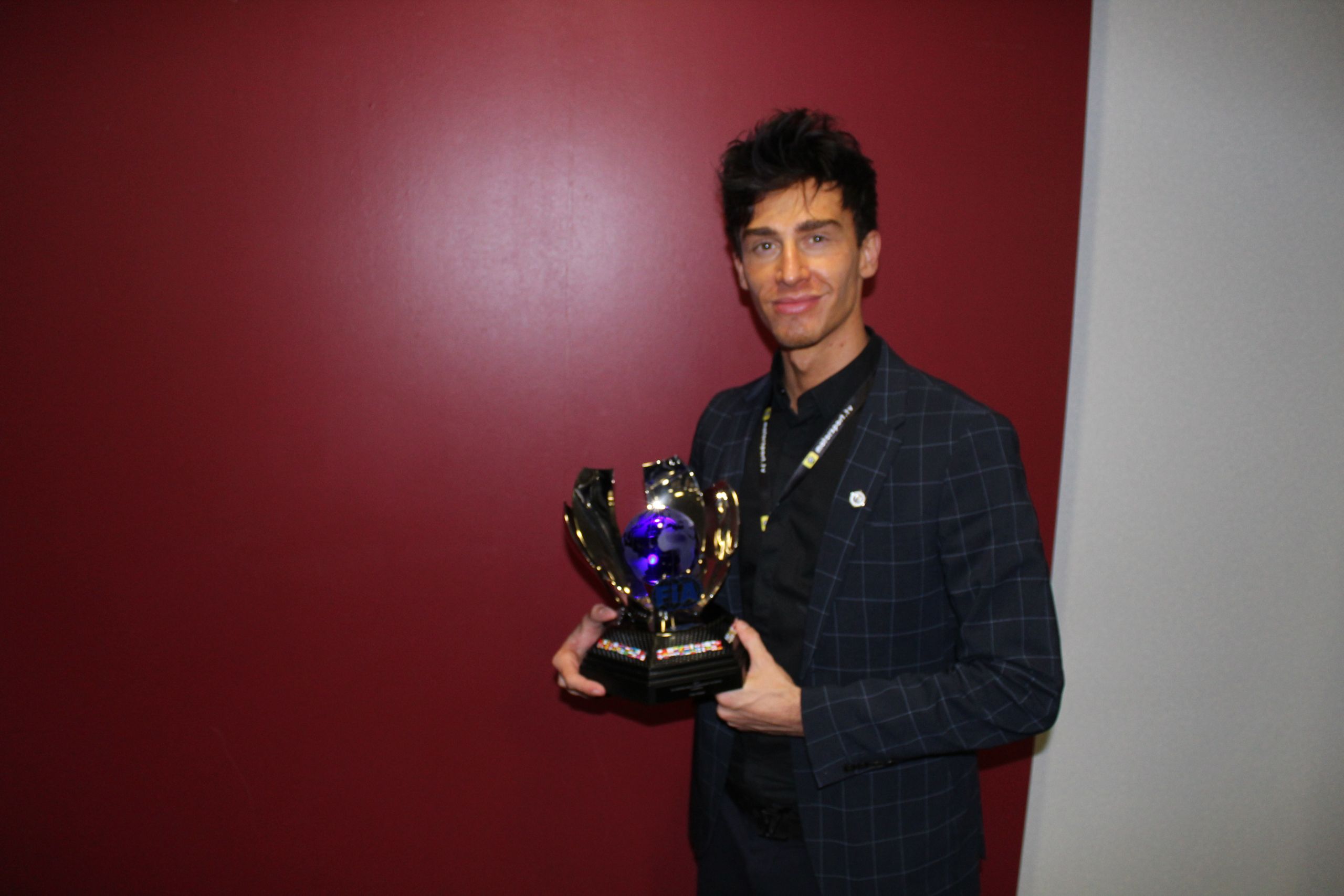 "Winning the ERC title in 2019 opened up lots of doors and I was close to landing a really good drive in 2020. The pandemic slammed all those doors shut, but I never gave up and never stopped believing my dream would come true. I'm so lucky to have this chance. "It's a two-year programme and I can't lose sight of that fact. It's been almost 18 months since I last drove a top-level rally car so I've got to build up my confidence, learn the events and adapt to the championship because it's the biggest thing I've ever done. The World rally rounds are another level. I'm going to give it everything."
" You've secured a two-year programme. How important is that?
"It's vital. Experience is so important in the WRC, which is so tough and competitive. And you only get experience by getting to the finish of each event you start. So, in year one, the objective is to keep a calm head, not do anything stupid, learn as much as possible and complete as many kilometres as possible. Points and podiums on top of all that would be a massive bonus, but there's no pressure on me to do that. The only pressure is to get myself in a position where I can go for top results in year two."
Why are you worthy of this chance?
"I'm totally committed, totally determined and I've won two of the main titles below WRC level. I have sacrificed everything personally to be able to chase my rally dreams. It has been a challenging road to say the least just to get to this point, we had to launch a crowdfunding bid just so Ross and I could get to the final rounds of our European championship-winning season but thankfully we made it and lifted the trophy. I train hard and push myself to be the best that I can be and I am so grateful the people who have helped me to get this far."
You've used your social media channels to promote HUMEN, The Men's Mental Health Movement. Why?
"I achieved a dream when I became European champion. However, competing against some of the fastest rally drivers on some of Europe's most dangerous roads wasn't the challenging part. I was struggling, fighting and overcoming a much harder battle with my own mental health. I hope that by being open about my challenges it will help other men to get talking. I have struggled with hard times in my personal life. I became very depressed when everything hit me all at once, financial pressures, relationships, family illnesses and the thought I couldn't continue my career. Going home just a few days after each rally and even after winning the ERC, I would get so depressed with my personal life and sink into a very dark place, as I didn't seek help. Men should talk."
What are biggest challenges you'll need to overcome in the WRC?
"I've not driven a powerful rally car since November 2019, all the events I'm planning to do will be new for me, it's a new team and I'm up against the best drivers in the world. I know it's not going to be easy but I've never had it easy in my career. I'm looking forward to facing all of the challenges head on as always and I feel confident in the knowledge I have a fantastic team around to support Ross and myself."
I for one am glad that Chris and Ross have this chance to compete in the greatest championship in the world, and will be keeping a close eye on their progress.