Formula 1 is moving from the 13 inch to the 18 inch Pirelli tyres for the 2022 season. Pirelli say they are confident that the new tyres work well with the new Aerodynamic package for the season. Pirelli are also pushing forward with new products for the WRC and GT championships
During a press conference Mario Isola, Head of Motorsport at Pirelli, explained "this year's motorsport season marks a turning point for us. We have new products for all our major championships, starting with Formula 1, which reinforce the close links with our road car product. We're also continuing our mission for increasingly sustainable motorsport, in line with our company strategy, having been awarded an important environmental certification from the FIA at the end of last year."
Formula 1
When considering the design of the tyres Isola said "Formula 1 drivers had wished they had tyres that were less prone to overheating and less degrading. With our new design we have achieved these goals, as was proven in the post-season tests in Abu Dhabi."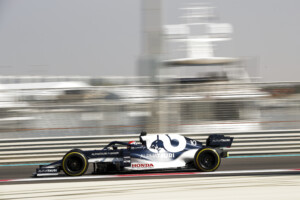 The tests were done with converted 2019 cars meaning the tyres haven't been tested using the 2022 aerodynamics on track however Isola is positive "over the year we will develop further with all 10 teams, which is important because we make a base tyre for all teams not just for the top team or bottom team."
The idea is that the drivers can push harder and get closer to the car in front when the tyres are factored into the new aerodynamic regulations. When asked if he was worried about less strategic variability with more durable tyres he replied: "I hope we don't have less strategic variabilities because the way we have designed the tyre we hope to continue to have different strategies. However, with less degradation it is possible to have less pitstops, but as I always say for me it is not an issue as long as we have good races and action on track."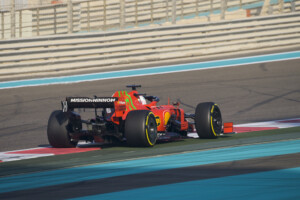 WRC
Pirelli have been a part of rallying since 1973, being a part of change in technology including the introduction of hybrid cars for 2022. Terenzio Testoni, Rally Activity Manager for Pirelli, said that "the hybrid cars are heavier and have a change in performance which we considered when designing the 2022 tyre".
Testing for the tyre has been held throughout 2021 but with the Monte-Carlo round coming soon there will be plenty of time to develop the tyres further. They will however include a reinforce structure and improved studs for the ice tyres.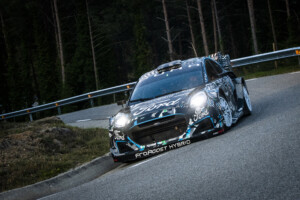 GT Racing
Formula 1 is not the only series switching to 18 inch tyres. GT Racing are moving from 16 inches to come closer to road car technologies, making the transfer of knowledge and skill easier.
The new range of tyres are the P Zero DHF and will be used in every class, GT2, GT3 and GT4. These tyres are designed to increase performance, be more versatile and improve the balance between the front and rear tyres due to a new family of materials used for construction.
Sustainability in Motorsport
Sustainability was a key focus within the press conference. Robert Reid, the FIA Deputy President for Sport stated that " sustainability is very important, especially because motorsport is not considered good for the environment so we have to do everything we can."
He continued: "The FIA has its target to be net zero carbon by 2030 and were declared carbon neutral at the end of 2021. To help our members we have our accreditation of one, two or 3 stars based on basic, good or best practice in sustainability. We currently have 70 members with one, two or three star ratings"
These accreditation's are set to become mandatory in the future to help motorsport do all it can to become sustainable. Pirelli has a 3 star accreditation meaning they use the best practices, Isola explained "we had to look at everything, the logistics, materials. We have not used single used plastic for the last 2 years and the 2022 team kit is made from recycled materials".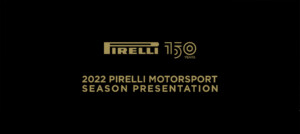 With sustainability in mind Pirelli are set for the 2022 season of big changes and development throughout. For each championship the tyres are a key part of the vehicle set up and performance on track. It is also important that the drivers feel confident they can push hard without the tyres running out of grip. This is why Pirelli have worked with teams and drivers of all the championships to develop these 2022 tyres.