From Formula E and IndyCar to V8 Supercars and GT racing, Simona de Silvestro has had a wide and varied career. She is one of the most high-profile female racing drivers and, in 2020, competed in ADAC GT Masters for Porsche. She was kind enough to speak to us as part of our series of interviews leading up to and following International Women's Day.
As mentioned, 2020 saw de Silvestro take part in ADAC GT Masters as a factory driver for Porsche. COVID-19 saw her build-up to the season look fairly different to normal.
"I had just come back from Australia actually because I finished my supercar racing over there," de Silvestro says, "and then started my new venture with Porsche. It was really strange because we came away from Christmas and we had all this testing planned and then all of a sudden there was really nothing going on for quite a long time.
"From that point of view it was definitely quite strange because since I was16, everything goes on from March and it gets pretty busy. Having the time and the big break was really strange."
When asked how COVID affected her training, she says, "It definitely [affected] the driving side. I didn't get into a car for a long time and I had a pretty big break, but physically it was quite good.
"Luckily, where I am in Switzerland was pretty chilled in the sense that you were still able to go outside and hike and things like that. So I actually felt really prepared on the physical side because I could really just focus on that."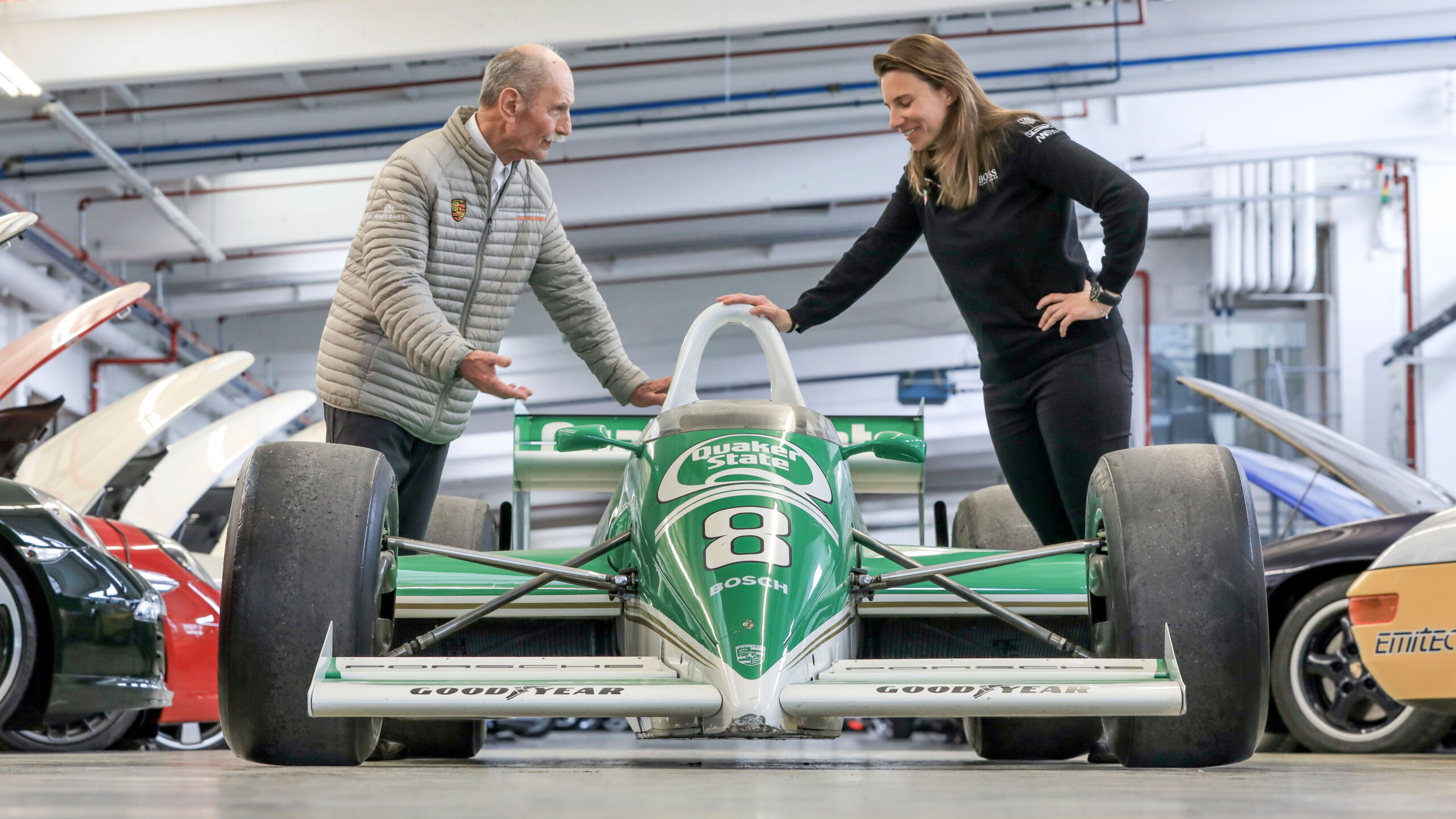 Despite the lack of track-time compared to previous years, de Silvestro still looks back on her 2020 season positively.
"It was good to learn a new car and I think a few races went quite well," she says. "It was a bit of a mixed-up season but I'm pretty happy that this year it seems like things are starting to get a bit more normal.
"I think all of us got a bit used to it and are a bit more flexible. It's good to see that everyone is adapting and that things are moving on and pushing on."
One of the defining characteristics of the extended off-season at the start of 2020 was sim-racing. Drivers from any and all categories took part in virtual races to keep fans – and themselves – occupied. De Silvestro was one of those who got involved and she admits that although there were some positives to it, it isn't something she would be quick to return to.
"I'm actually glad [sim-racing] is not happening anymore because it took a lot of commitment and it's definitely not the same as driving a race car," she says, "but it was still quite fun. We did the 24 Hours of Le Mans virtually with Porsche and that was a whole new experience. I never thought that I would go to my first Le Mans virtually!
"I think you just need a lot of patience for it and I don't really have it, so the gaming part is not so much my thing. But everyone had a go at it and at the end I definitely became much better with computers and all that, so that's a plus."
In part two of our interview with de Silvestro she talks to us about her plans for 2021, including a return to the Indy500 as part of an all-female team.
Read 2nd part here: bit.ly/3bs5qQf
Wyświetl ten post na Instagramie.