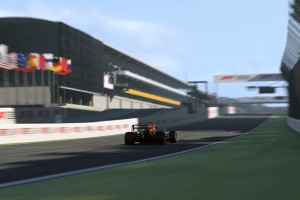 Since 2009, the British gaming studio Codemasters have been the developers of the Formula One games. They've taken the F1 licensed games to new heights, from their first installment on the Wii and PlayStation Portable – which did leave something to be desired – to the modern day, where the games are playable on PlayStation 4, Xbox One and PC.
Recently however, Codemasters have been weighing up the option of acquisition by a bigger video game company, either by Take Two Interactive – who are the parent company of Rockstar Games – or Electronic Arts. They look set to be leaning more towards the latter, for a whopping $1.2 billion. So what could this mean for the future of the F1 games?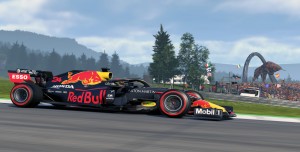 On the immediate face of it when it comes to the way the game is built, not much. EA acquiring Codemasters would not automatically mean that the game will suddenly and violently change to a handling model like EA's own Need For Speed title, not even Mario Kart for that matter. That's what the 2012 game F1 Race Stars is for. Whilst we are touching upon that, EA please green-light a follow up to that game!
Anyway back to the matter at hand. What will change?
Immediately let's acknowledge the bigger issue at hand. EA has garnered an extremely negative reputation in the gaming community, due to how it implements micro-transactions. Gone are the days of actually playing the game to earn what you want, now you can just pay for it. However in the last few years, EA have gone even further than that.
In their FIFA titles and licensed Star Wars Battlefront games, they've implemented a rather controversial system referred to by the larger gaming community as 'Lootboxes'. What these are is essentially paying a fee and then leaving it up to chance as to what you can get, so it's pretty much a slot machine. It even got the attention of governments, like in Belgium where the usage of lootboxes was outlawed in all video games you could buy there.
However I have difficulty being so pessimistic about EA acquiring the F1 games. I don't see how the F1 games can be exploited by EA at all, at least not to a ridiculous degree like FIFA and Star Wars.
In the current F1 game, there has been an effort made to adopt many methods from loads of mainstream games. F1 2020 saw the first time players could create and run their own team, in the MyTeam mode where you can attempt to follow in the footsteps of Sir Jack Brabham and win the championship as an owner/driver.
Within that gamemode, you can hire drivers from both pre-existing F1 teams and also in the 2019 FIA Formula 2 championship to be your teammate. On the MyTeam save file I have (which admittedly I haven't touched in some time), I have the late Anthoine Hubert as my teammate whose presence in the game came with the blessing of his family. You can also hire the likes of Mick Schumacher and Callum Ilott.
What came along with it were Driver Cards, which compared drivers based on a set number of a particular skill, such as experience, racecraft, awareness and pace. So it is very much like what FIFA do with Player Cards.
Also in the most recent title, there is what's referred to as a Podium Pass which is reminiscent of what you can find in a load of popular titles like Fortnite, Rocket League and Fall Guys. You play races and level up, unlocking items which you can then use in-game, and then a new set of items come along after a few months for you to earn all over again.
The issue is with this is that the majority of the items aren't really useful. You can unlock helmets which you can change the colour of; you can now even unlock celebrations when your character goes onto the podium such as a simple arms in the air wave or even a moonwalk. But as far as I can see, that's it for the wider playerbase.
You can also unlock liveries for the spec car you can use in MyTeam and also in multiplayer, as well as overalls and gloves for your character to use in those game modes. But the majority of the playerbase won't be using them as when they do go online, you'll find that most of the players don't want to use the car you can use in MyTeam and multiplayer. Instead, they prefer to use the official F1 teams' cars.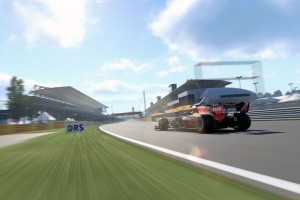 As of late with the F1 games, more and more of the playerbase are focusing on online racing, especially with the rise of league racing over the years and the success of F1 Esports. EA will be wanting to find a means of monetising the online experience as the core playerbase knows it, and I struggle to find where aside from helmets and emotes.
What they could do and what I am fully expecting them to do, is adding in the exclusive for 2020 circuits and charging a fee for them. With the 2021 schedule adding in the Imola and Portimão circuits which served as replacement races once the 2020 season was compromised by the COVID-19 pandemic, the other circuits that were added in were Mugello, Nürburgring, Istanbul Park and the Bahrain outer layout. I think a lot of players would be very happy to see these circuits added in and would probably happily pay for them.
The F1 games in recent years have also had classic cars in-game, every year since 2017 we've been able to drive the likes of – but not limited to – Ayrton Senna's 1988 McLaren, Michael Schumacher's 2004 Ferrari and since the 2018 game we could also drive Jenson Button's iconic 2009 Brawn.
I mentioned it before but since the 2019 game, we can also drive the Dallara F2 2018 car in the colours of all the many teams that have competed in the FIA Formula 2 championship. There has been outcry from the community for years to implement a full on ladder system from karting to F1, to which I say I think the furthest we can ever realistically expect that to go is FIA Formula 3 also being implemented but no further than that.
The classic cars and F2/F3 being behind a paywall wouldn't change the core elements of the game though. The players buy the game mainly to drive the official F1 team's cars around the 20 or so circuits that make up the official F1 calendar every year. If EA tried to put access to the F1 teams behind either an impossibly high in-game task or a 'small fee', that would severely interrupt the way people play the game. I just can't think of a way EA could do that without alienating the fanbase. With that being said though, this is EA we are talking about.
In short, I can't see EA adding anything that wouldn't be just a more extreme version of the Podium Pass, probably with classic cars in there and historical F1 helmets and overalls. I fail to see how they could add a system similar to what FIFA has with its Ultimate Team gamemode which would feed into online. I mean they could very well have a system like it but it would only work in MyTeam so you could certainly open a lootbox and have a microscopic chance of unlocking an F1 legend to be your teammate.
These words could very well come back to haunt me, and knowing my luck they probably will. But EA acquiring Codemasters I firmly believe is a good thing, since Codemasters can use their resources and expand their efforts to introduce the 2020 exclusive circuits that the community are begging for among many other things. They even said themselves that adding in the Hanoi and Zandvoort circuits took up a lot of effort, and this was also on top of getting the F2 cars and MyTeam mode implemented into the games over the last two installments.
They could go a step further and properly laserscan all the circuits for future games. The current games' versions of the F1 circuit list aren't completely true to life in many areas according to many people who play the game, thereby making the game feel even more authentic.
Most of all though, I fully expect the online aspect of the F1 games to take a step up. Maybe we could be looking at the prospect of dedicated servers, a replay system like Gran Turismo Sport allowing you to save the race and go back to it to review angles from all driver's perspectives. But primarily, with a lot of mainstream titles like the latest Call of Duty as well as Fortnite and Rocket League, cross-platform play is starting to become the norm.
With the new PlayStation 5 and Xbox Series X consoles being released, now would be the perfect time to implement cross-platform to the F1 games so you can now play with your mates who are on PC whilst you're on your console.
In conclusion, I don't expect the F1 by EA memes to be anywhere near true, like "Pay £9.99 to unlock pitstops". I have reason to be optimistic that the future of the F1 games as we know it is rosy, I hope you lot are now as well.