We come to this event much later in the year than normal. It will be interesting what the weather does, as it is normally a dry and hot rally. As I write this, the weather reports suggest that there will be rain at the start of the week, but that it will warm up and the rain will stop.
Of course, as championship leaders, Elfyn Evans and his co-driver Scott Martin will be opening the road on Friday. The last time they did that in Mexico, they finished in fourth place. What kind of a result will they be able to get in this rally? They hold an 18-point lead over their teammates and former champions.
Seb and Julien, and will be working hard to get a good result for their championship challenge. The former champions will want a strong result, and at least a podium finish to set up a title decider in the Ypres Rally. I suspect they will target winning on the island of Sardinia.
Third on the road, Ott Tänak and Martin Järveoja lie 27 points from the championship leader. The Hyundai team know how to win here, with Thierry taking victories in 2016 and 2018. The Estonians hopes of getting a top result and successfully defending their world title, make this event very important. They have to outscore both former teammates, and ideally win.
Dani Sordo and Carlos del Barrio and, who won this event last year will start for Hyundai as well, their first competitive start in the car since Rally Mexico.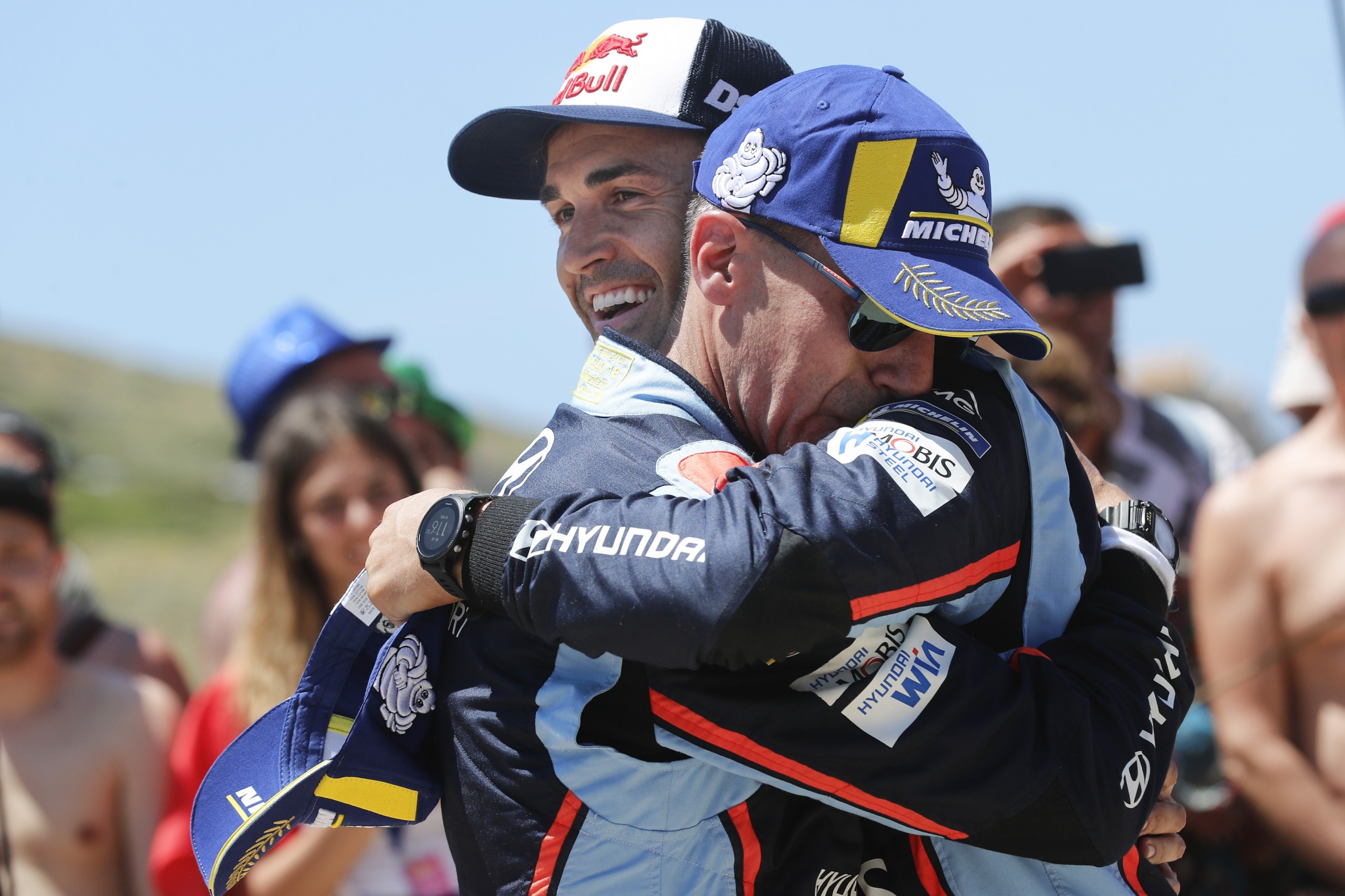 At Toyota, Kalle Rovanpera, who has just turned 20 will have much to learn about getting to grips with this event, but will have the best teammates alongside him. He also competed last year in a Skoda Fabia R5, and finished in ninth place. This season he has taken some very good results in this first season at the top, sitting fourth in the championship.
At M-Sport, Teemu is the only driver to have stood on the podium this season, taking third in Mexico and took second place last year in this event behind Dani. It gives all three drivers hope that they can secure a good result in this event, and to finish the season strongly.
Petter Solberg and Andreas Mikkelsen will be driving the final stage of the rally in a Citroen C3 WRC on Pirelli tyres. The Norwegian pairing have been helping Pirelli test their tyres, in their preparations for next season when they become the tyre supplier for the championship.
Here's the stage information for you. Sixteen stages and 238km of action in total.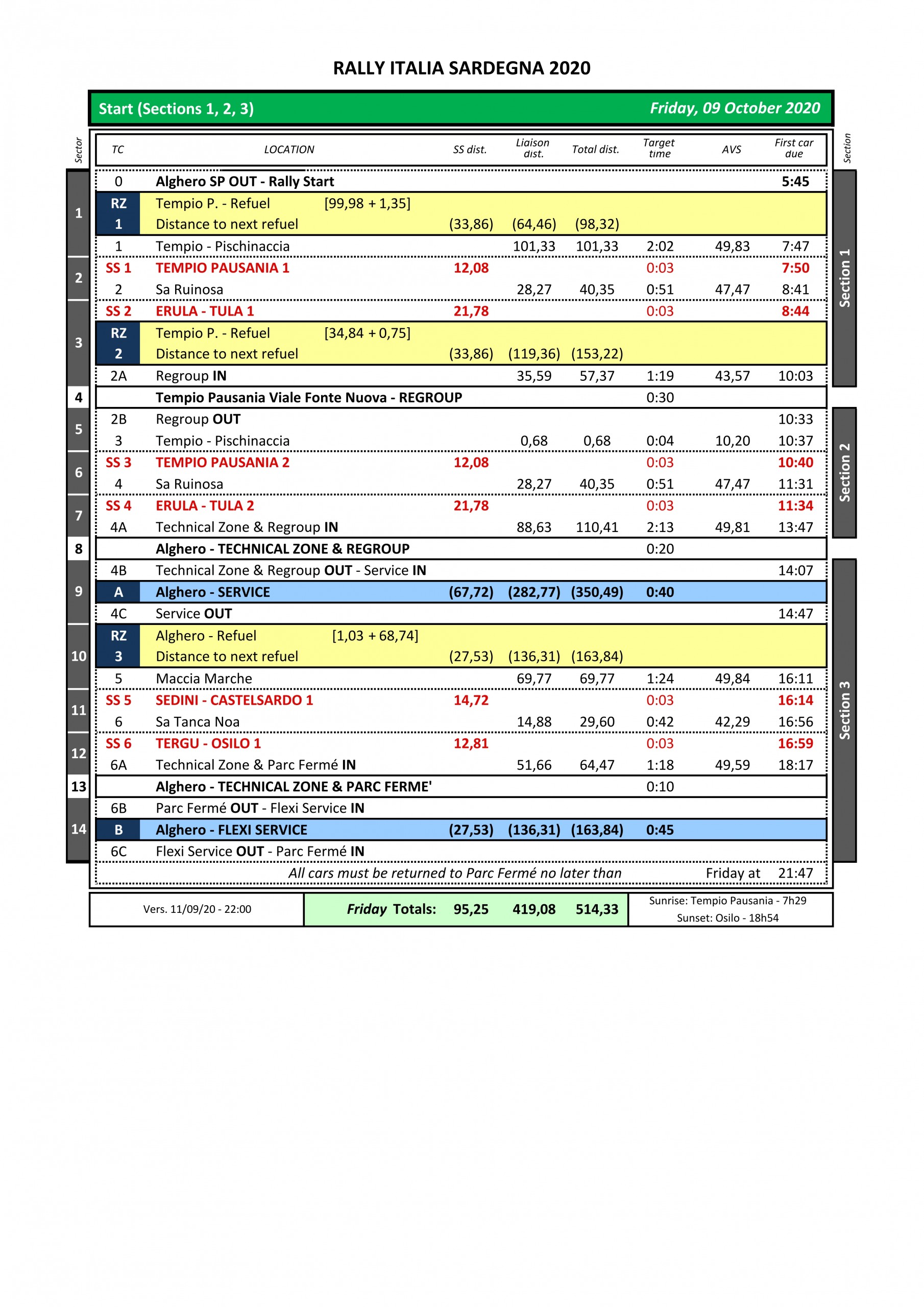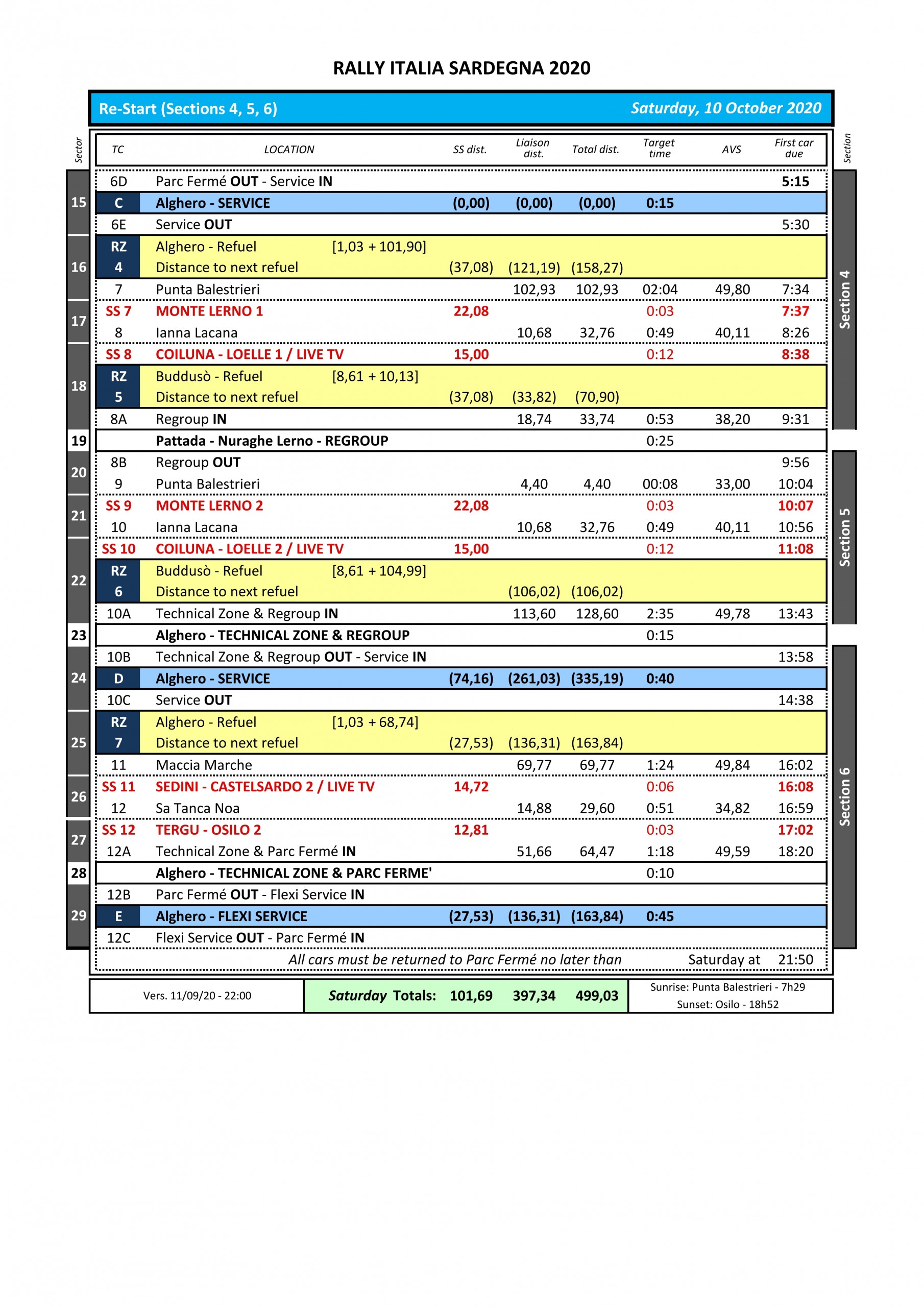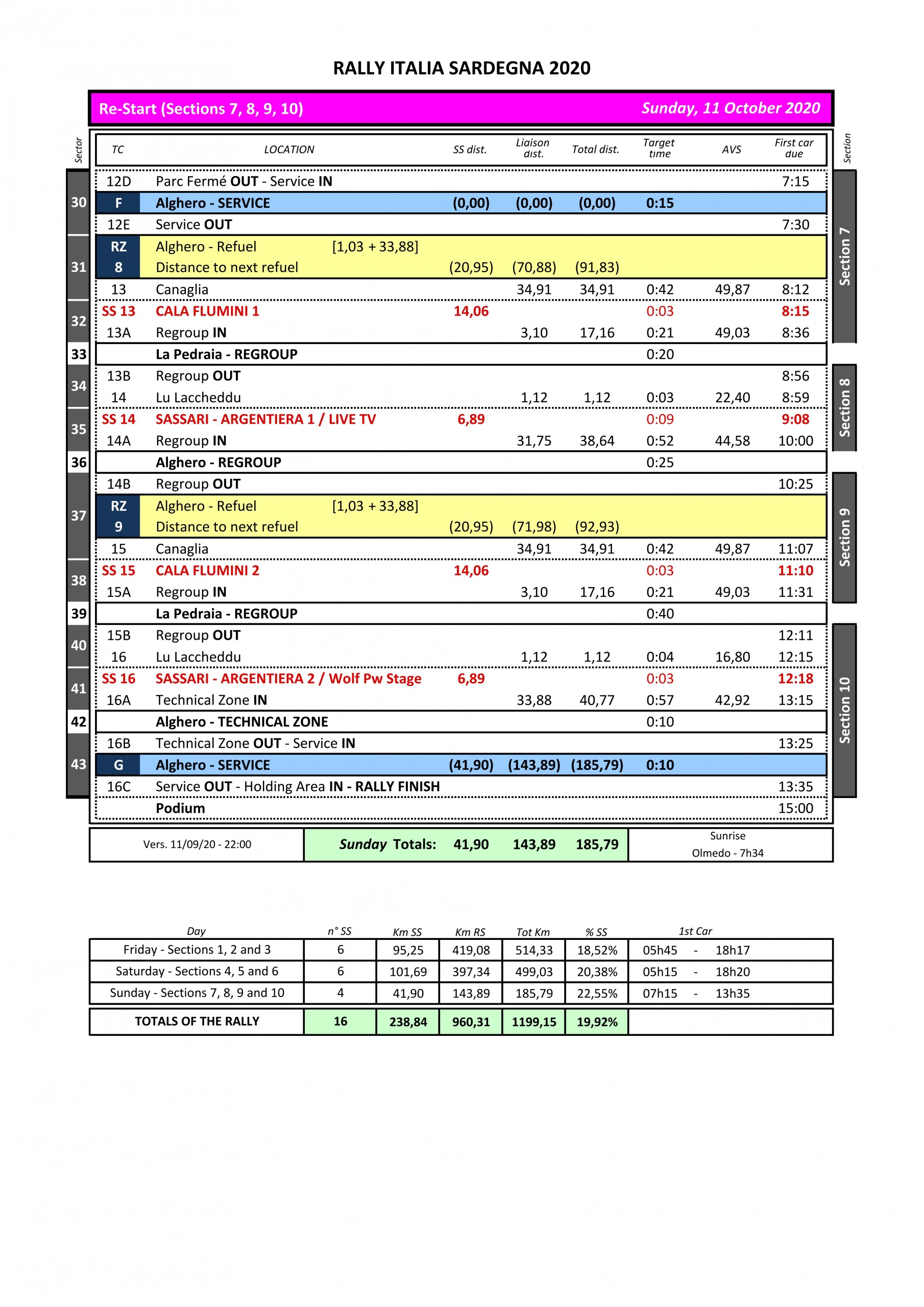 Let's hear from the drivers!
Toyota Gazoo Racing WRT
Sébastien Ogier
"Sardinia is a rally that I like, but we're going to be competing there at a different time of the year compared to usual, so the challenge might not be the same as what we are used to. For this reason, the test that we did there last week was important preparation. At this time of year, the weather can be more uncertain than normal, and on an island like Sardinia it can change very quickly anyway. In the test we had some heavy rain showers and the conditions on the stage changed completely in just a few minutes. Everything is still open in the championship, so we have to keep doing our best and target the maximum points in Sardinia."
Elfyn Evans
"Whenever you finish one rally on a high like we did in Turkey then it's always a good boost for the following round. Leading the championship is certainly a good position to be in, even though it does come with an added challenge in that we will need to sweep the road in Sardinia. It is how it is but it's not going to make it an easy event for us – providing it stays dry, of course. Going to Sardinia in October could change the weather forecasts somewhat. It might make it a little bit less demanding for the tyres, but we will still have some difficult choices: We face some loops of stages where we have to choose the tyres for the first and second passes of stages without returning to service, so it's still going be a big challenge."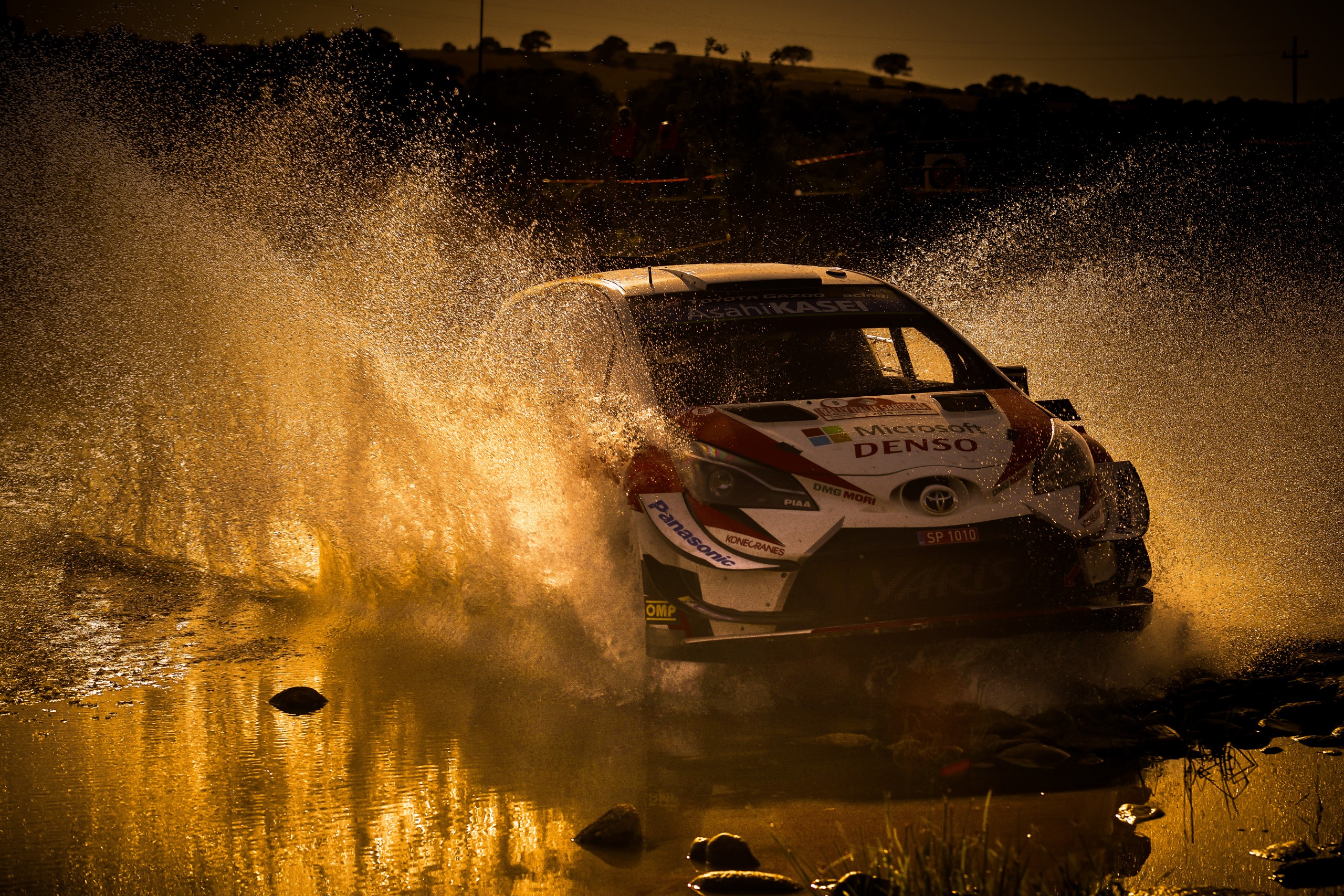 Kalle Rovanperä
"In my pre-event test for Sardinia I had a good feeling straight away in the car, and it got even better once we made some changes, so I'm happy going into the rally. In Sardinia there's usually a lot of road cleaning on the first pass, so it will be important to have good grip there. It can also be quite rough in some places and on the second pass there will be big ruts, so you need to have a good setup to deal with that also. It seems we can expect to have some rain showers and that they can be quite local – so it will only be wet in some parts of the stages. The information from our weather crews is going to be really important to know if there will be rain or not and what tyres we need to take, especially as I've heard that the stages can be really slippery when it rains."
Hyundai Motorsport
Thierry Neuville
"There are nice beautiful roads at Rally Italia Sardegna, with flowing, narrow stages. The natural characteristic of the stages suits my pace notes system and my driving style. It's a rally where we have always demonstrated good speed, and we've also won there twice in the past. The weather could be different to what we're used to during the usual summer slot, so that could be challenging on that side, particularly if it rains. Most of the stages are well known to us from previous years, so we are looking forward to the event."
Ott Tänak
"Rally Italia Sardegna is normally a hot and tough event; this year the rally is taking place a bit later in the season so we might face some difficult weather conditions. Wet weather can change the full concept of the rally, so we have to expect a range of situations. The stages are made up of high grip roads typically, which can be tough on the tyres, so tyre management is generally important. We hope to show the performance of the Hyundai i20 Coupe WRC on this different type of gravel roads and be in the fight for victory."
Dani Sordo
"This is a very special rally for me, with some incredible memories from last year's event. I will never forget the feeling of taking that victory with Hyundai Motorsport and I hope we can repeat it this year! The stages are normally quite slippery on the first pass because there is a lot of loose gravel on the surface; this can benefit those crews starting further back on the order. The second pass is much more aggressive on the tyres, offering greater grip levels. I tested the car recently and had a good feeling, so the objective is victory."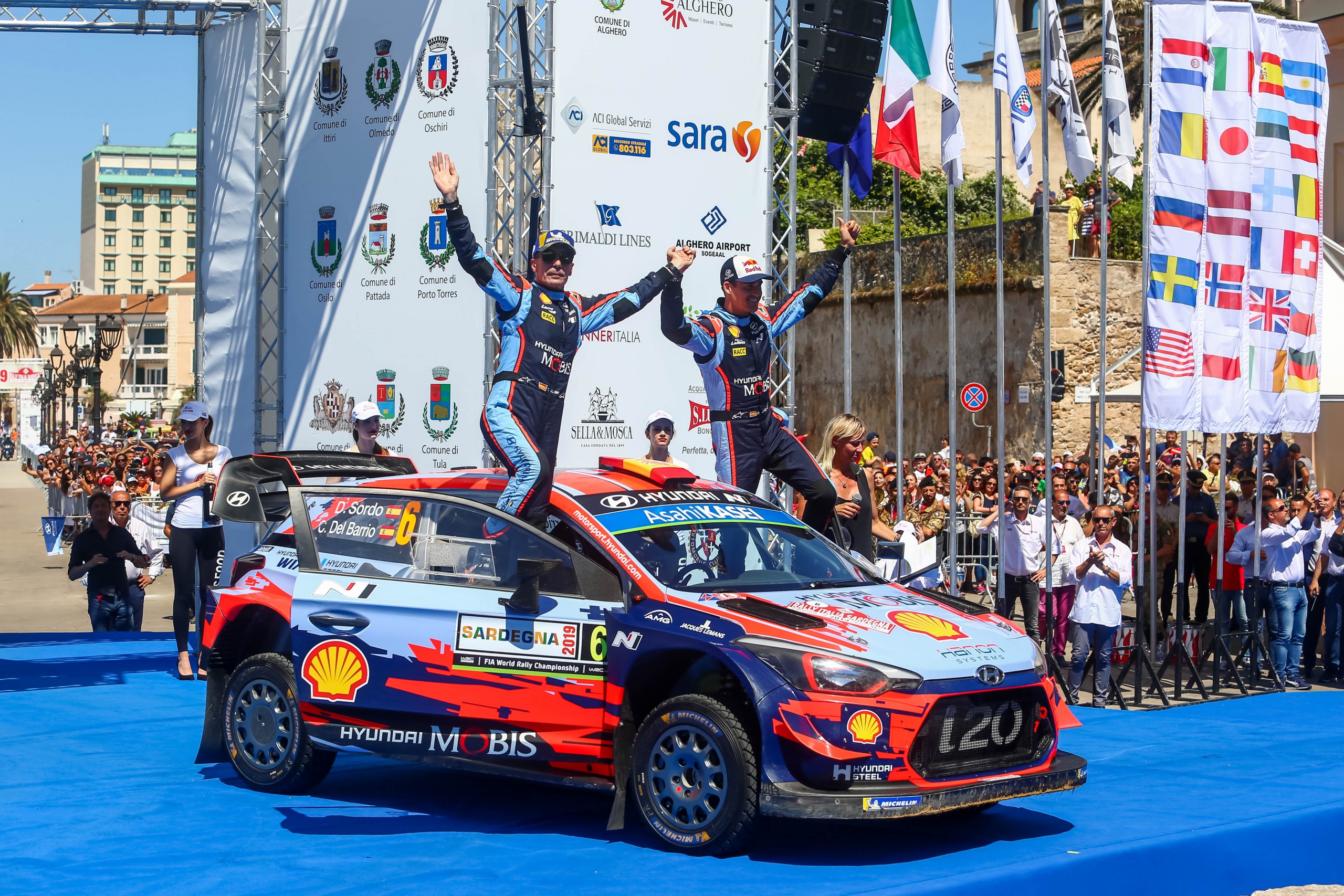 M-Sport WRT
Esapekka Lappi
"We're heading to Sardinia a bit later than usual so things could be a little different this year. The temperatures might not be as high, and the weather could be a bit more unpredictable. This has never been an event where you can push flat-out all the time, and that could be even truer this year. We'll have to complete two loops of stages without service so there'll be a compromise to consider when deciding set-ups and tyre strategies that will work over both passes. It's going to be a challenging weekend, but we're determined to produce a good result and I think this is an event where we have a good chance of doing that."
Teemu Suninen
"I've always performed well in Sardinia and it's an event I look forward to every year. It's the first event I did with Jarmo, and where I secured my best ever result last year. Of course, we'll be competing in the autumn this time which will make things a bit different, but I hope we'll be able to show the same good pace. As always in Sardinia, we'll need to be really focused and careful to mark every stone on the recce. We'll also have to think carefully about the set-up and strategy as we'll have to drive two loops without service – meaning that myself and Jarmo will have to make any changes remotely with what we carry in the car."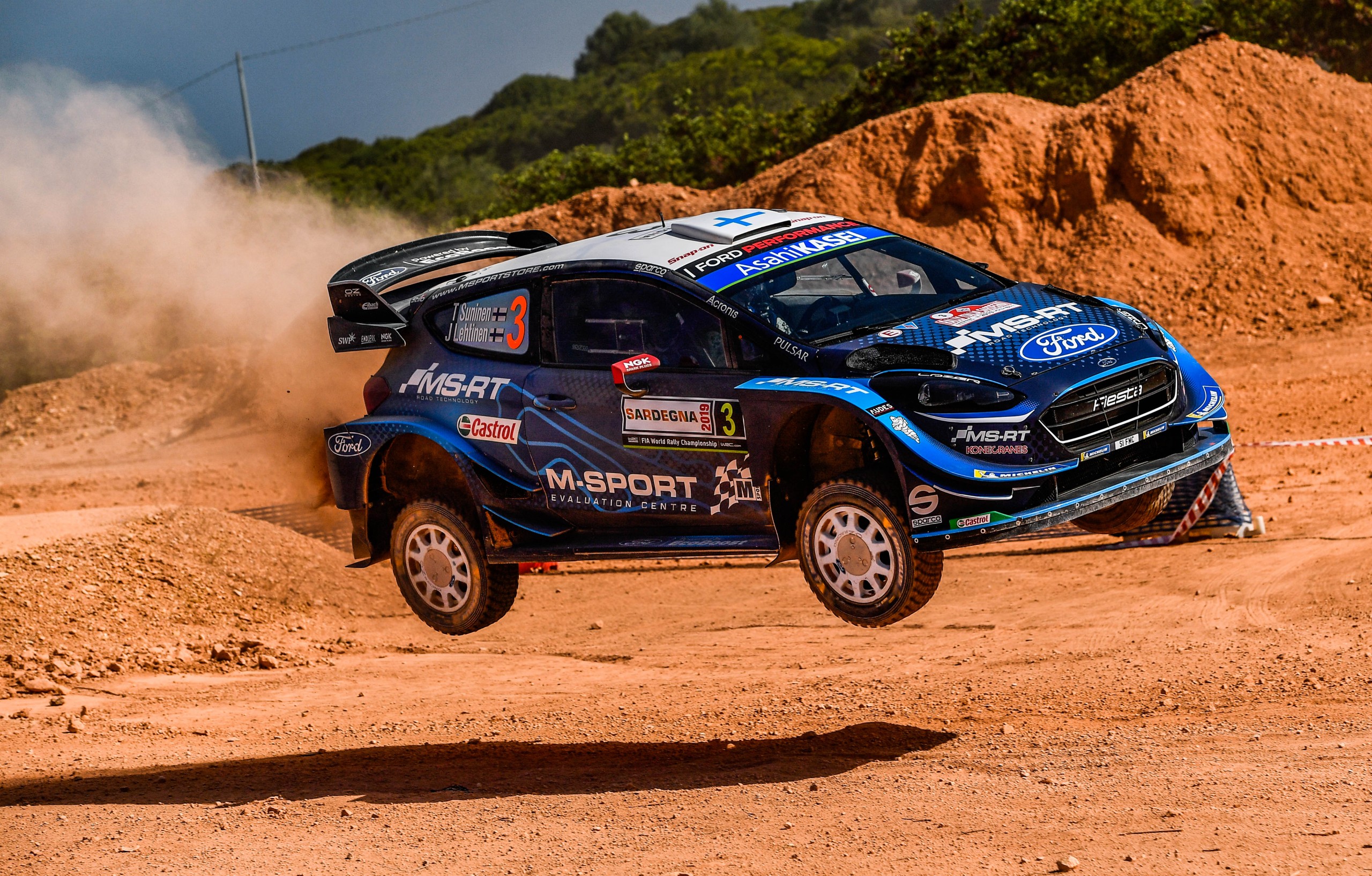 Gus Greensmith
"I've only competed in Sardinia once before, but I really like the island and the stages. They're not quite as rough as those in Turkey, but they're certainly not smooth and we will need to deliver another good performance if we want to secure another good result this week. That's our aim and I see no reason why we can't achieve it. We know from Teemu's performance last year that the car is suited to Sardinia's stages, and I also feel as though I am developing better consistency every time I get behind the wheel."
Summary
We are really set for an incredible finish to the end of the championship. There are only three crews who can realistically win the title, two at Toyota and one at Hyundai. Kalle at Toyota and Thierry at Hyundai still have a mathematical chance, but it's unlikely to be their year.
In terms of who will be fighting for victory, I think that Seb and Ott will fight it out for victory, with either Thierry, Dani or Teemu getting the final podium position. Ott will hope that Thierry or Dani can finish ahead of Seb and Elfyn, taking points away from his championship rivals, as he bids to win his second title. Elfyn will want to get a good result, as he bids for his first world championship title.
In the manufacturers' battle, Toyota lead the way, but Hyundai who are the reigning champions will want to score well. With three winners at Hyundai, they have a good chance of doing just that.