There has always been a desire to see a woman join the ranks of Formula 1 and be competitive, at least from people who aren't sexist. The push to see it happen has only exemplified with the introduction of the all-women F3-level championship W Series, so I decided I would compile a list of who I believe to be potentially realistic candidates of who could make it into F1 in the next few years.
Noteworthy mentions: Jamie Chadwick and Sophia Flörsch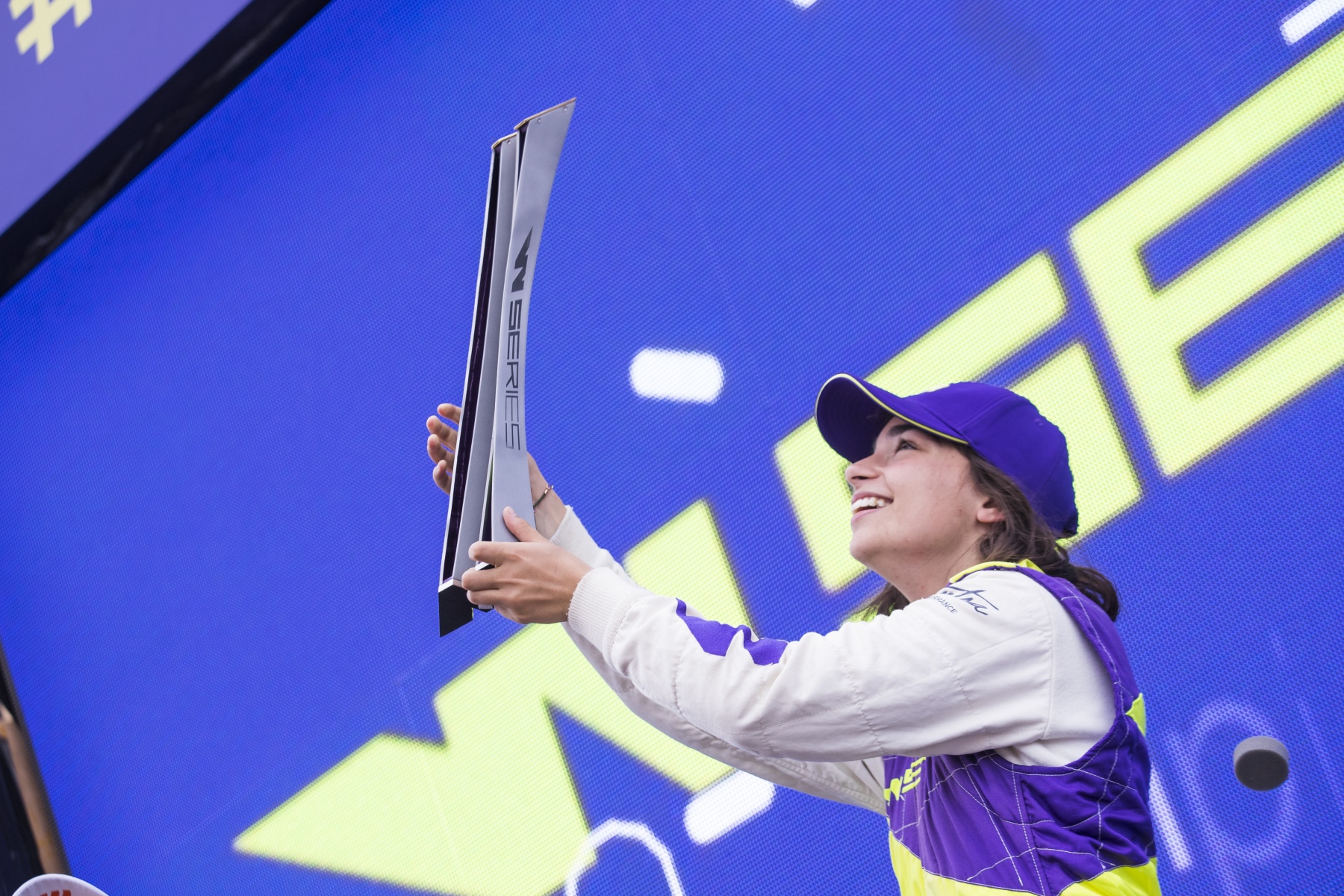 image courtesy of W series. Inaugural W Series champion Jamie Chadwick and current FIA F3 driver Sophia Flörsch are probably the most prominent women in formulae racing right now, and both are undoubtedly talented. Chadwick, as well as being the W Series champion, is a champion in British GT, has won races in British F3 and Asian F3, and is part of Williams F1 as a development driver.
However, with the cancellation of the W Series this year, Chadwick found an opportunity in the Formula Regional European Championship with the dominant Prema team. The team have just had their first round at Misano but Chadwick wasn't on the pace of her less experienced teammates, hopefully she will bounce back but if not, then I do not think F1 will be where Jamie ends up, no matter how much I want her to get there.
As for Flörsch, she hasn't been hugely successful in her junior racing career and hasn't won a race since she competed in the BTCC-supporting Ginetta Juniors back in 2014. She looks set to be making her home in sportscars and is part of an all-women effort to tackle the 24 hours of Le Mans.
Irina Sidorkova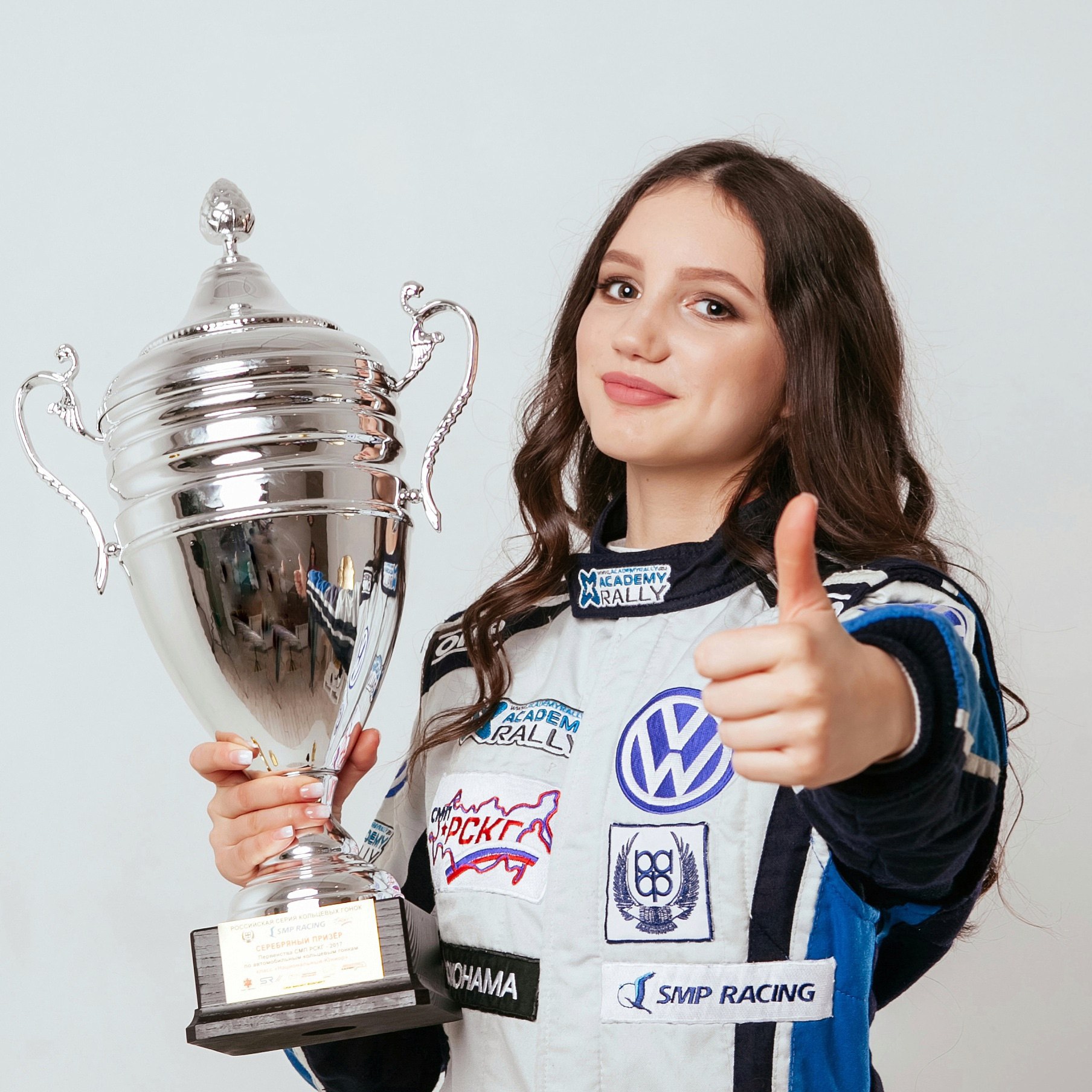 image courtesy of SMP Racing
When the 2020 W Series was cancelled, the drivers who were due to compete instead took on an Esports League series that ran every Thursday between June 11th and August 13th. It was 2019 runner-up Beitske Visser who ended up dominating the championship, but it was Russian teenager, Irina 'Ira' Sidorkova, who had entered into 2020 evaluations and qualified, that really drew a lot of attention.
Irina 'Ira' Sidorkova's track record includes 6th in the 2019 Russian F4 championship and was doubling up her efforts in the W Series Esports League with racing in a Russian-based touring car series. Early on, Sidorkova was the one to start making inroads on the dominant Visser before her real-world racing efforts limited the practice time and ultimately limited her chances of overhauling the 2019 runner-up.
It could all be a red herring perhaps, but since the second W Series has been postponed and Sidorkova will be competing in 2021, I believe that she is worth watching to see if she can transfer her pace to the real thing. When you consider she had the pace to run with known quantities like Visser and 2019 fourth place finisher Marta García, it could bode well for the 17-year old.
Abbi Pulling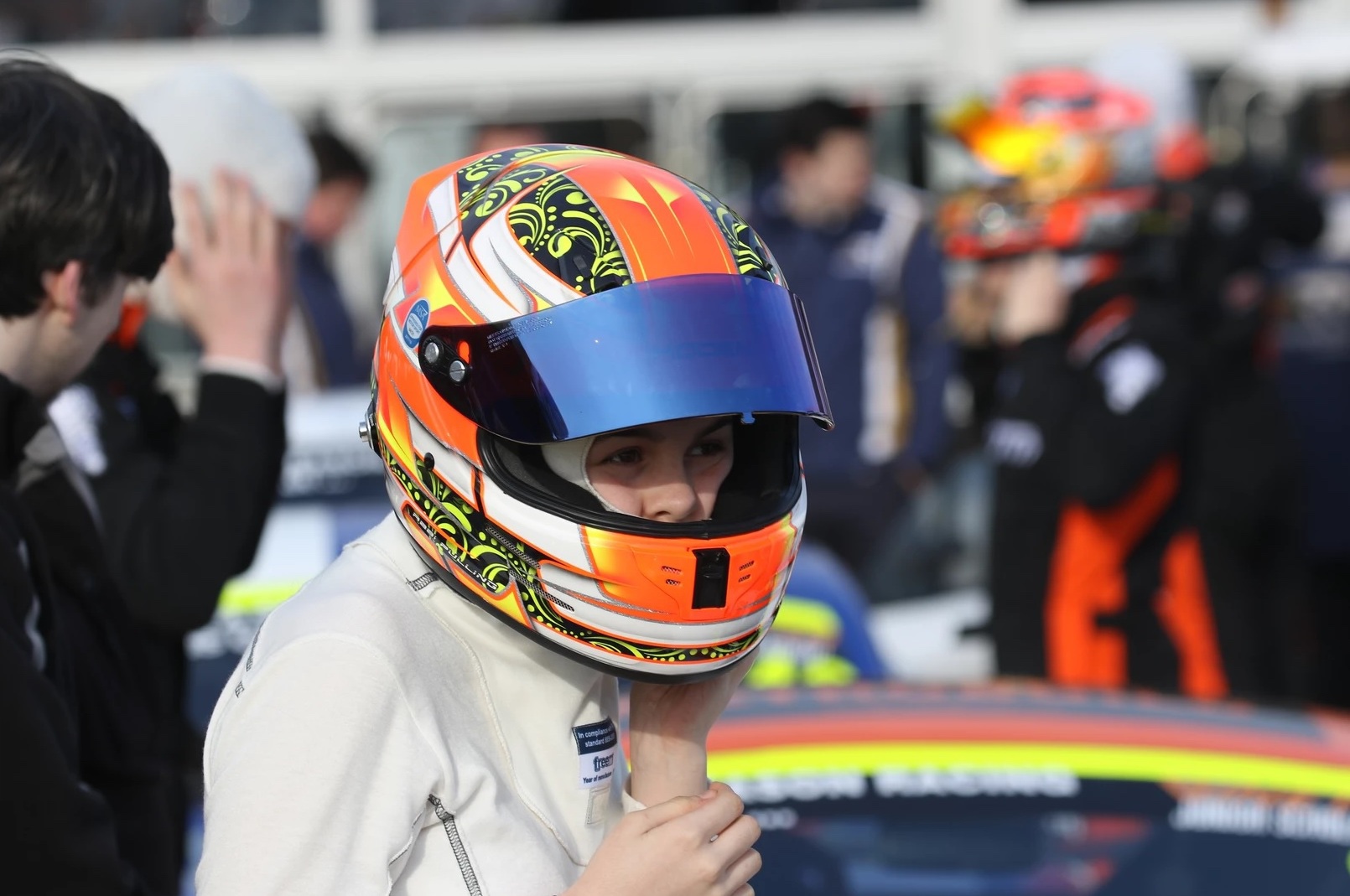 image courtesy of Abi Pulling website.
For those British Touring Car enthusiasts who are watching the ITV4 coverage for over six hours, you'll have been watching the British F4 of which the likes of Lando Norris won his first car racing championship. This season has a driver who I have been aware of for some time now, Abbi Pulling.
Pulling is a two-time Super 1 British Junior TKM Karting Champion, the first of which she won in 2017 in an incredibly exciting race that you can find on YouTube. She came very close to winning the year before but lost out on the smallest of margins.
Initially, Pulling spoke of having no intentions to make it to F1 and was aiming to compete at Le Mans, so I was pleasantly surprised to hear that she had joined JHR Developments to compete in British F4 this year, and in initial testing she was very much on the pace of the front-runners. There has only been two rounds of British F4 so far but Pulling has been fighting for consistent top five finishes and even scored a podium in the second race at Brands Hatch!
I thoroughly believe that Pulling could set herself up for a championship charge in 2021 and hey, who knows, maybe she could hopefully find the backing to continue a climb up the junior formulae ladder. We can only hope on that last bit as there are no guarantees.
Juju Noda
image courtesy of Juju Noda website
This is a driver who you may or may not be aware of, but she has got to be the most hyped up driver since Max Verstappen. Juju Noda is the daughter of former F1 driver Hideki Noda, and was making headlines in her native Japan for setting lap records at the Okayama circuit in both F4 and F3 machinery. She even drove an F4 car for the first time aged only nine!
Well this year she turned 14, which is the minimum age to compete in FIA-certified F4 championships in Denmark and France, and she opted to compete in the Danish championship. Its first round was held in mid-June and Noda immediately made an impression, she qualified second but inherited pole when the person who clocked the fastest time had that lap removed as they had done so under yellow flag conditions.
Noda went on to take full advantage and win her first race. She then got a third place in the second race of that meeting but would be excluded due to a tyre issue, but charged from the back of the field in race three to finish third in her class and fourth overall. The second round of the championship takes place next month and I, for one, strongly believe she can win the championship!
Ultimately, there's still not enough women out there who could be that one shining light that will be the equivalent of Lewis Hamilton for girls. It all starts at grassroots, and I have no doubt that one of these three, or maybe someone we haven't yet discovered, will be just that.