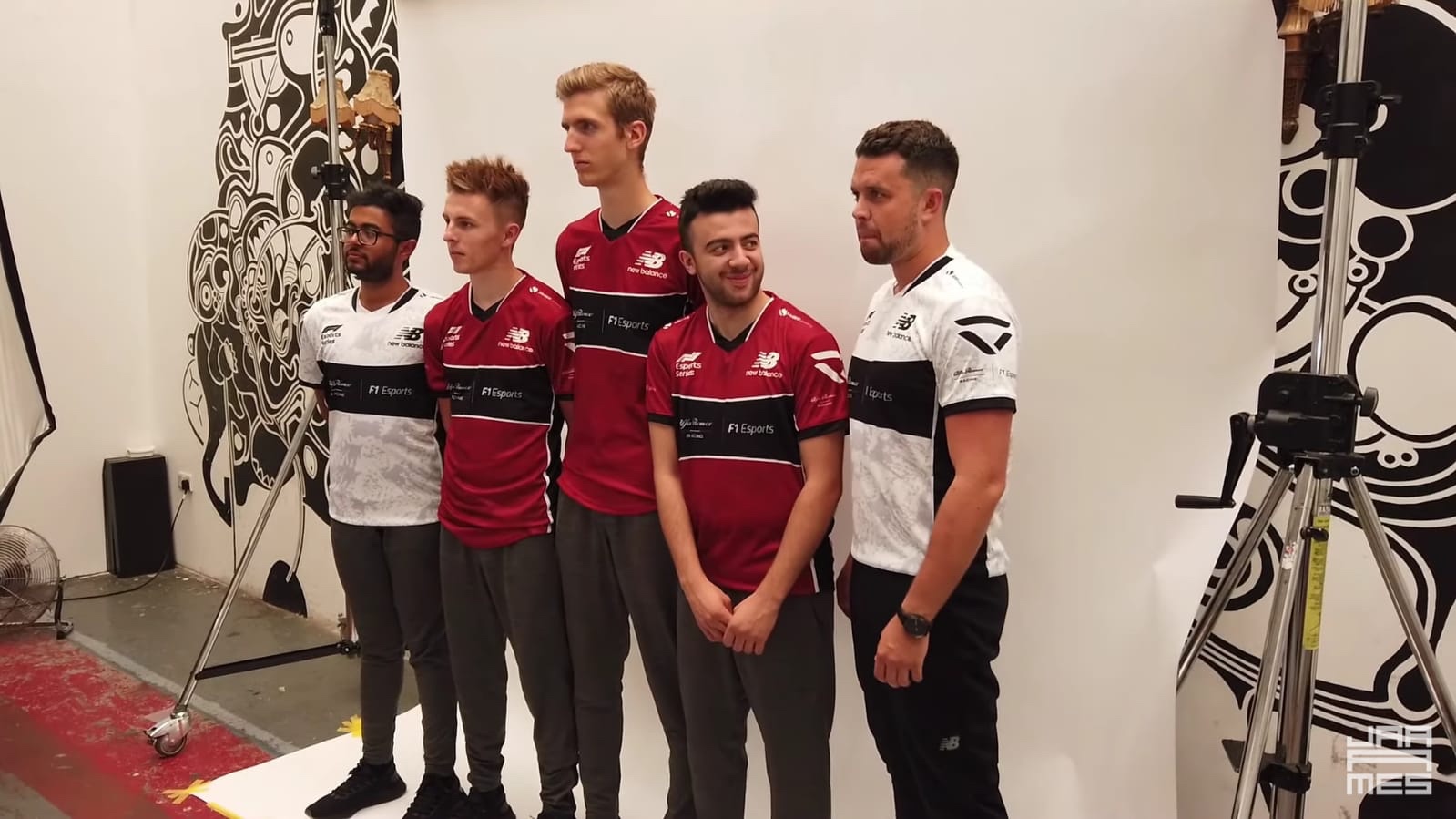 Next up for James was a role with Alfa Romeo's F1 Esports team. Veloce runs the team that competes in the F1 Esports Series, and had decided to sign up James alongside fellow Veloce drivers Dani Bereznay and Salih Saltunç, both of whom had been in the championship the year before. Bereznay had been part of the Mercedes team alongside champion Brendon Leigh and as a result of finishing runner-up, helped them seal the constructor's championship.
Saltunç had also won a race on his way to fourth overall in 2018, and Alfa also had to pick a driver who had entered through online qualifications – who turned out to be former Renault Esports driver Kimmy Larsson – so it was decided to not have James race for them and only be involved as a test driver. A shame really, because James has proven that he's very versatile and I was very interested to see how he would fare against the Codemasters F1 game specialists.
Nevertheless, it may not be too unrealistic to think that James could be in line to possibly race for Alfa this season in F1 Esports. Even if his real world commitment took priority, but we will get there.
He ended the year by being selected to represent the UK in the inaugural FIA Motorsport Games, in the sim racing competition dubbed the Digital Cup. On Gran Turismo Sport which by his own admission is not one of his strongest racing titles – he just missed out on a bronze medal in the finals, which was unfortunate but to think that he was competing for his country in what is essentially the Olympics for motorsport, and they embraced the sim racing aspect is just incredible in and of itself. James even walked out in the opening ceremony in Rome along with his fellow Team UK representatives.
Another achievement for James albeit a much smaller-scale one was that he topped the times in Veloce's own Star In A Simulated Car series, where Veloce team members and a few outside personalities hotlap a BMW M8 GTE car at Brands Hatch GP on iRacing. He did nearly get pipped by W Series champion Jamie Chadwick, and on the video for her interview and lap, someone wrote in the comments "So we've deduced that James should be a real driver..", and that comment aged like fine wine!
An added side effect of winning the eROC, James had automatically qualified for a place in the second rendition of the World's Fastest Gamer competition. Unlike the first season where winner Rudy van Buren earned a place as McLaren's simulator driver, the winner this time round would earn a full season's worth of racing in a GT championship.
James flew to California and did evaluation tests in both sim and real-world driving, under the watchful eye of his mentor and first WFG winner Rudy van Buren, GT Academy winner Jann Mardenborough and Baldwin's own F1 hero, Juan Pablo Montoya. With drivers being eliminated in very quick fashion, it was down on the final day to James and three other drivers, and you guessed it, James Baldwin won.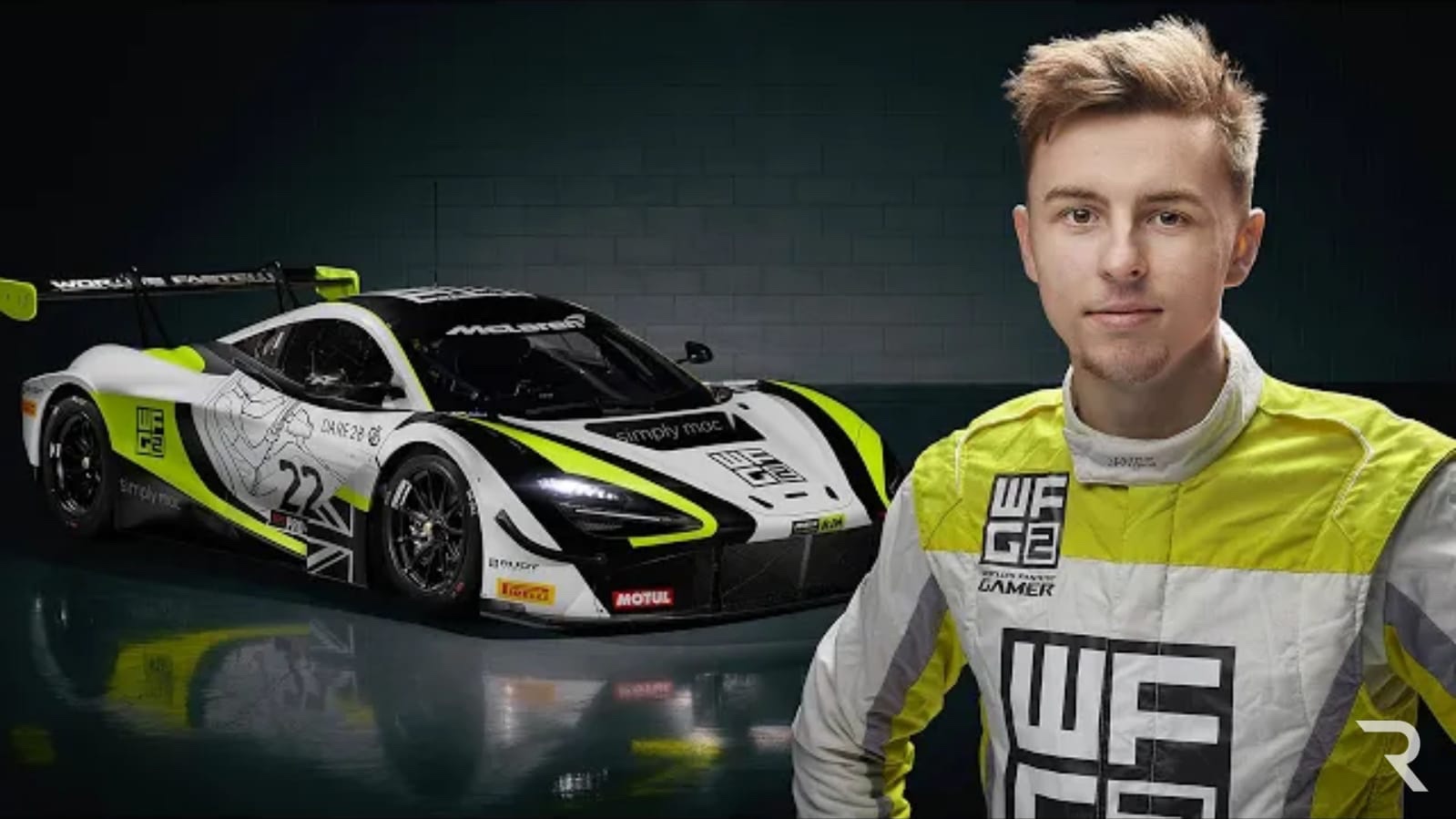 So as a result of his involvement with Esports, James Baldwin is now a real world driver, or at least he will be when racing does get underway. What exactly will he be racing? Well a McLaren 720S GT3 of course!
Specifically, the 720S GT3 that is ran by the team which 2009 F1 World Champion Jenson Button owns, Jenson Team Rocket with RJN Motorsport. RJN being the same team that a lot of GT Academy winners have raced with over the years.
Like in my previous article with Igor Fraga, James Baldwin again proves my point that sim racing can indeed help you get places. The world of motorsport is unfortunately an expensive one and not everybody has the money to go racing at most levels but with the incredible levels of realism and the undoubtedly huge savings in money, it can prove to be a viable platform to showcase real skill and build careers.
When we do get racing, James will be driving in the GT World Challenge Europe Endurance Series (formerly known as the Blancpain GT Series Endurance Cup) alongside long-time RJN regular Chris Buncombe. Le Mans class winner in the P2 class in 2007, GT Pro-Am champion in 2018 and raced for RJN's team principal Bob Neville for the first time in 1997, the year Baldwin was born. I'm also holding out hope for the possibility that Jenson Button himself could be racing with James at the Spa 24 hours.
He also has a very fast-growing YouTube channel in which he streams the Esports events he participates in, he does setup tutorials, challenge videos and he's also planning to release content based around his GT racing campaign, go check out his channel:
https://www.youtube.com/channel/UC0Ene38yf-Y6movLKSvc0Iw
The timing has been a bit naff of course but hopefully it is soon that we will be able to go racing, as I'm excited to finally see this incredibly exciting driver be on that track where he has proven he belongs. It has been a huge pleasure to see his career surge the way it has, and I know James Baldwin will be very successful both in the virtual world and in the real world.
Images courtesy of James YouTube channel.