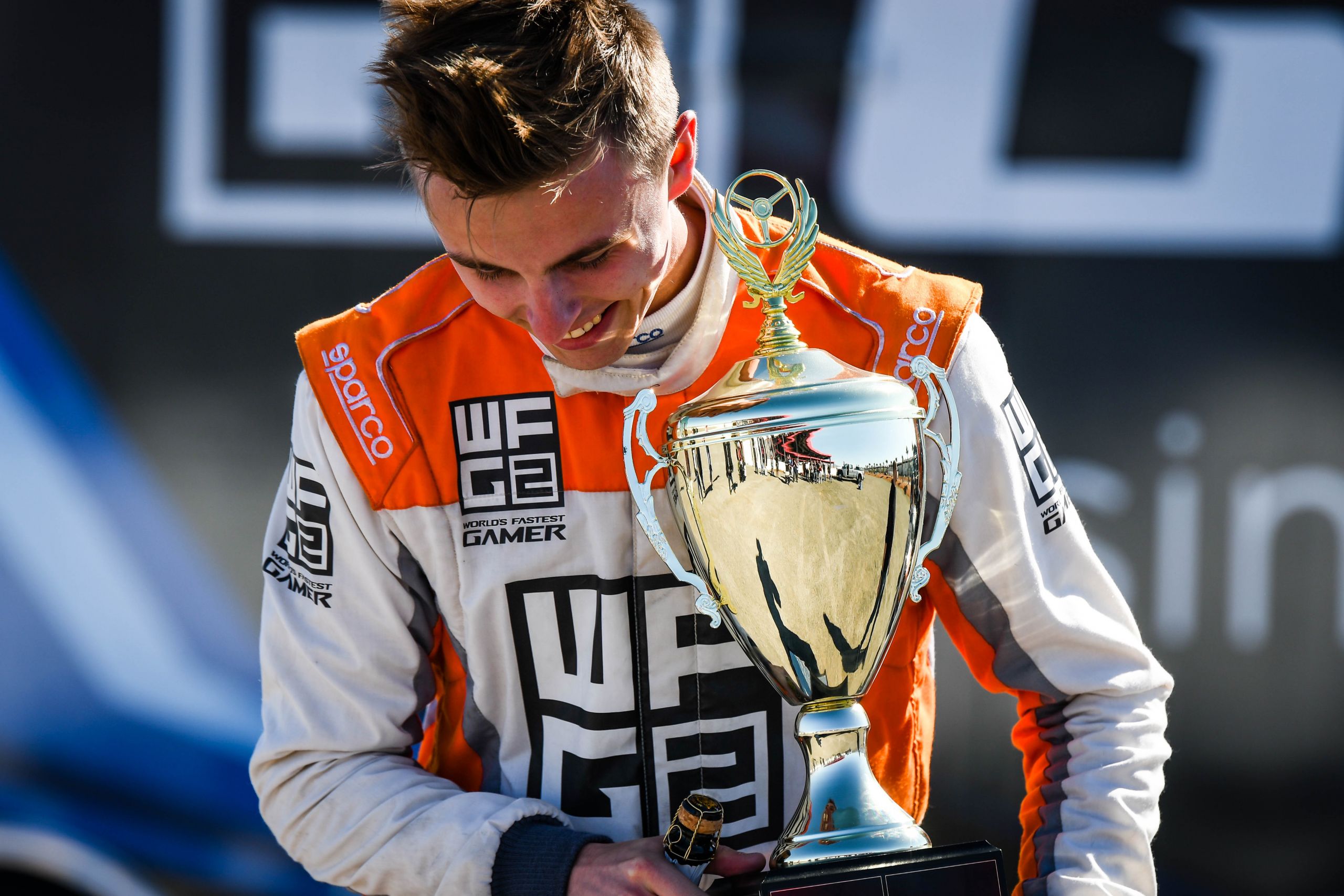 I am sure a lot of you have been enjoying the Esports races that have been happening and have been keeping us sane whilst we await the return of real life racing. With the events organised by The Race with their All-Star Esports Battle races and Veloce's Not The GP series now being joined by their own Pro Series, and not forgetting F1, IndyCar and MotoGP among others organising their own events, we are not short of choice, are we?
Seeing what has been happening in this trying time has been great, and seeing many notable real-world racers take to the virtual world to keep themselves sharp and us entertained is just great to see. Max Verstappen and Lando Norris have been the leading lights with their large followings, helping show what sim racing can really provide.
However, as much as this is familiar surroundings for one driver in particular, I know that he will want to get on the real track very soon. He has been participating in these events alongside Verstappen and Norris and in the first race of the Veloce Pro Series, he finished second to Lando. This driver being James Baldwin.
Like Max and Lando, Baldwin started out racing karts aged eight and won four British karting championships by the age of 15. He attempted a move up into cars in 2015, but only had the money to do a grand total of two races in Formula Ford, so with all that pressure of his family's money being put into these races, James quite understandably felt that pressure a bit too much. He did those two races and there was no more money, and his racing dream was seemingly over.
After a while out of the driving seat, James shifted his focus to sim racing and quickly proceeded to pick up where he left off in the success department. Through an event organised by Renault on the game Project CARS 2 in which he won, Baldwin got an invitation to participate in the eRace of Champions, where the winner would be allowed to compete in the main Race of Champions at the venue for the Mexican Grand Prix.
The Race of Champions is a tournament in which drivers from many different disciplines compete with equal machinery on makeshift circuits in stadiums to find out who is the champion of all champions. In 2018, the organisers opened up an Esports competition in which Italian driver Enzo Bonito won and therefore allowed him to compete in the main event alongside World's Fastest Gamer winner Rudy van Buren.
For the 2019 event, Bonito would be joined in the Sim Racing All Stars team by whoever would succeed him as the eROC winner and everyone was expecting him to be joined by two-time F1 Esports champion Brendon Leigh. But in a huge upset, Baldwin defeated Leigh to become eROC champion and he impressed the judges along the way, those judges being nine-times Le Mans winner Tom Kristensen, 2001 F1 runner-up David Coulthard and renowned stunt driver Terry Grant.
He lined up alongside Bonito for the Nation's Cup competition in the Sim Racing All Star team and also competed for individual glory in the Race of Champions. Whilst his Nation's Cup teammate grabbed the headlines for defeating Formula E champion Lucas di Grassi and IndyCar champion Ryan Hunter-Reay, Baldwin was by no means any slouch as he won against local NASCAR hero Rubén García Jr. in one of the heats.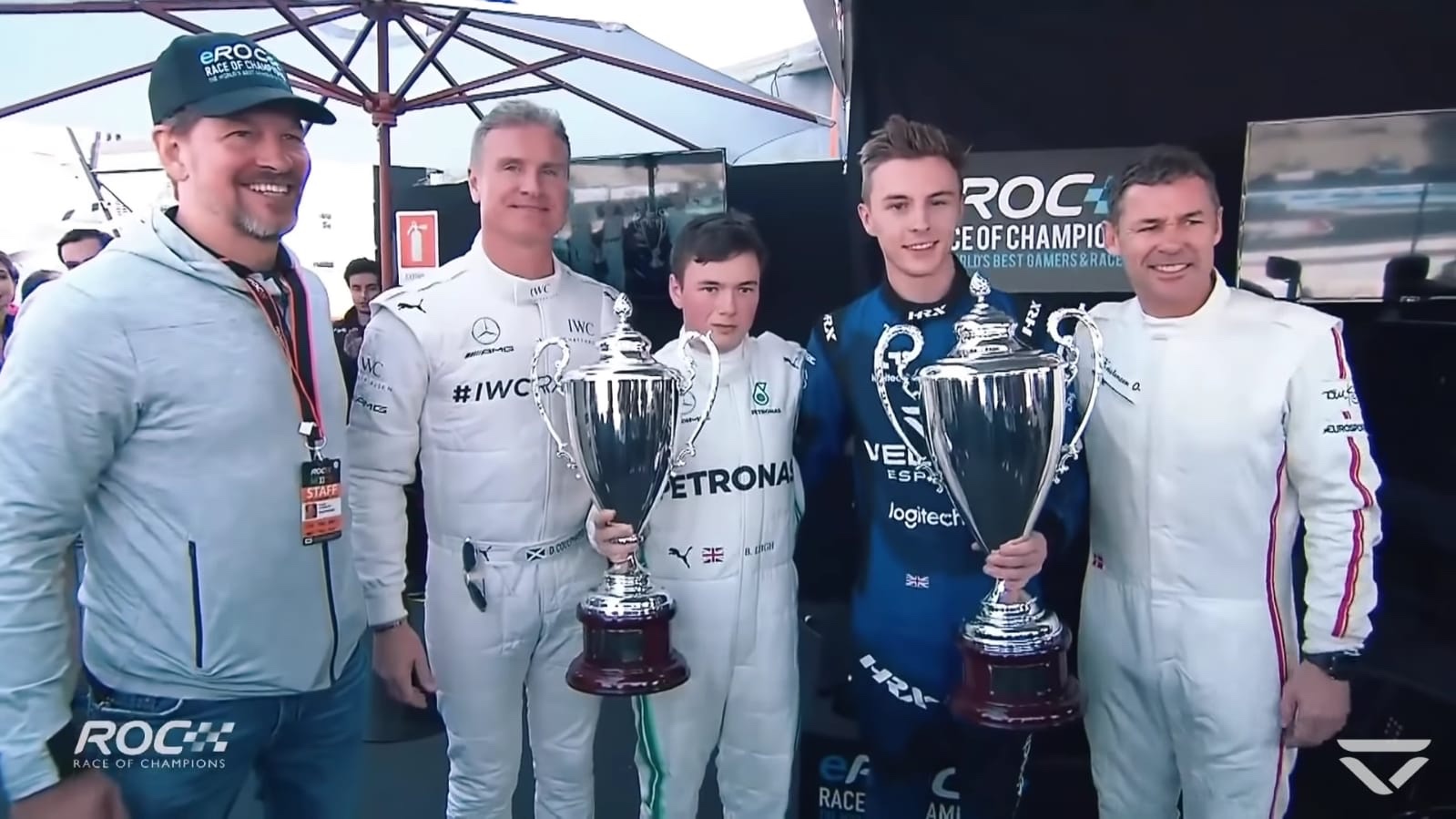 This would only be the start of a year of ascendency for James Baldwin, otherwise known as Veloce Jaaames. Yes, three A's, he didn't fall asleep on his keyboard when he was coming up with that.
As you can tell by the other part of that username, James is a part of Veloce Esports. The team founded by Formula E champion Jean-Éric Vergne and teammate from his Carlin F3 days Rupert Svendson-Cook, which has really led the charge and pioneered the turn of introducing Esports to a mainstream audience. Their initial focus was on virtual racing before expanding into FPS games and even the car football game Rocket League.
Back to James now, because 2019 had not even gotten started for him and it was not about to stop. He entered into the Project CARS world championships which were taking place at the Mercedes headquarters in Stuttgart and James ended up winning that. Veloce then entered last minute as a wildcard into the Le Mans Esports Series Super Final which would take place before the 24 hours of Le Mans.
In an incredible and never-seen-before format, the teams made up of three drivers would – just like in real life – race for 24 straight hours but in nine races on both historical and modern variants of the Le Mans circuit as well as races at Silverstone, Spa and Sebring in a vast variety of car classes ranging from 1960s Le Mans cars, Group C, GTE, LMP cars of varying eras and many more.
From 11am to 9:30am the following day, all twelve teams would compete in two or three hour enduros to rack up points, and it was one second head start in the final for every point more than the team behind them. Baldwin and his two Veloce stablemates Noah Schmitz and David Kelly overcame a 15-second deficit to somehow win the final 90-minute race and therefore won the whole event and a hefty cash prize! They stood on the Le Mans podium, sprayed champagne whilst all the teams prepared for the start of the real-life 24 hour race and presumably they all went to bed and collapsed from exhaustion.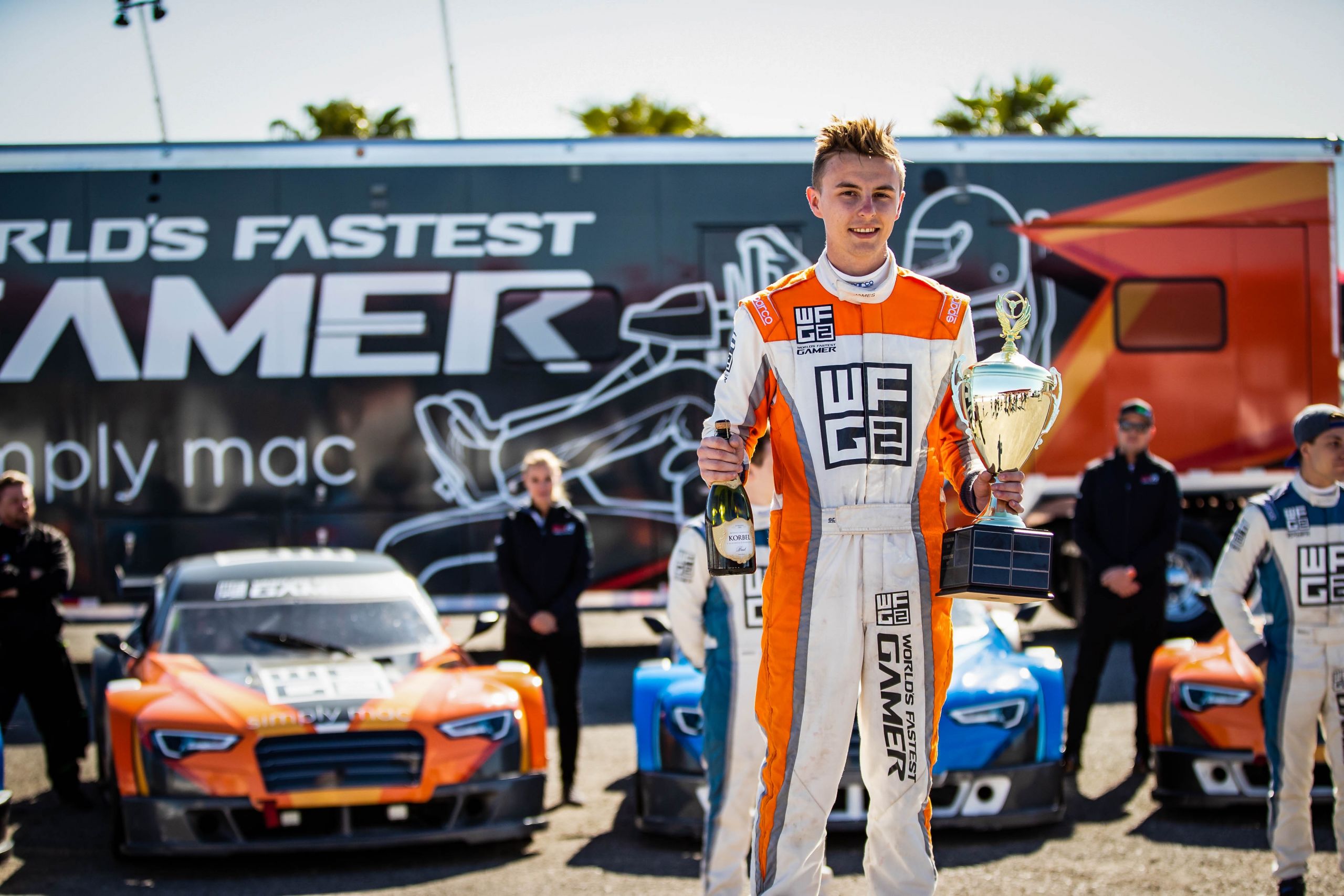 Images courtesy of WFG
AND Veloce Esports