Earlier in the year, Sabré Cook spoke to us for International Women's Day as she prepared for both the upcoming W Series evaluations and her Infiniti Engineering Academy placement with the Renault Sport F1 Team. Since then she has taken three points finishes across the season, as well as third place at the non-championship round at Assen.
With W Series now over for 2019, we caught up with Sabré to hear her reflections on the inaugural championship and her plans for the future.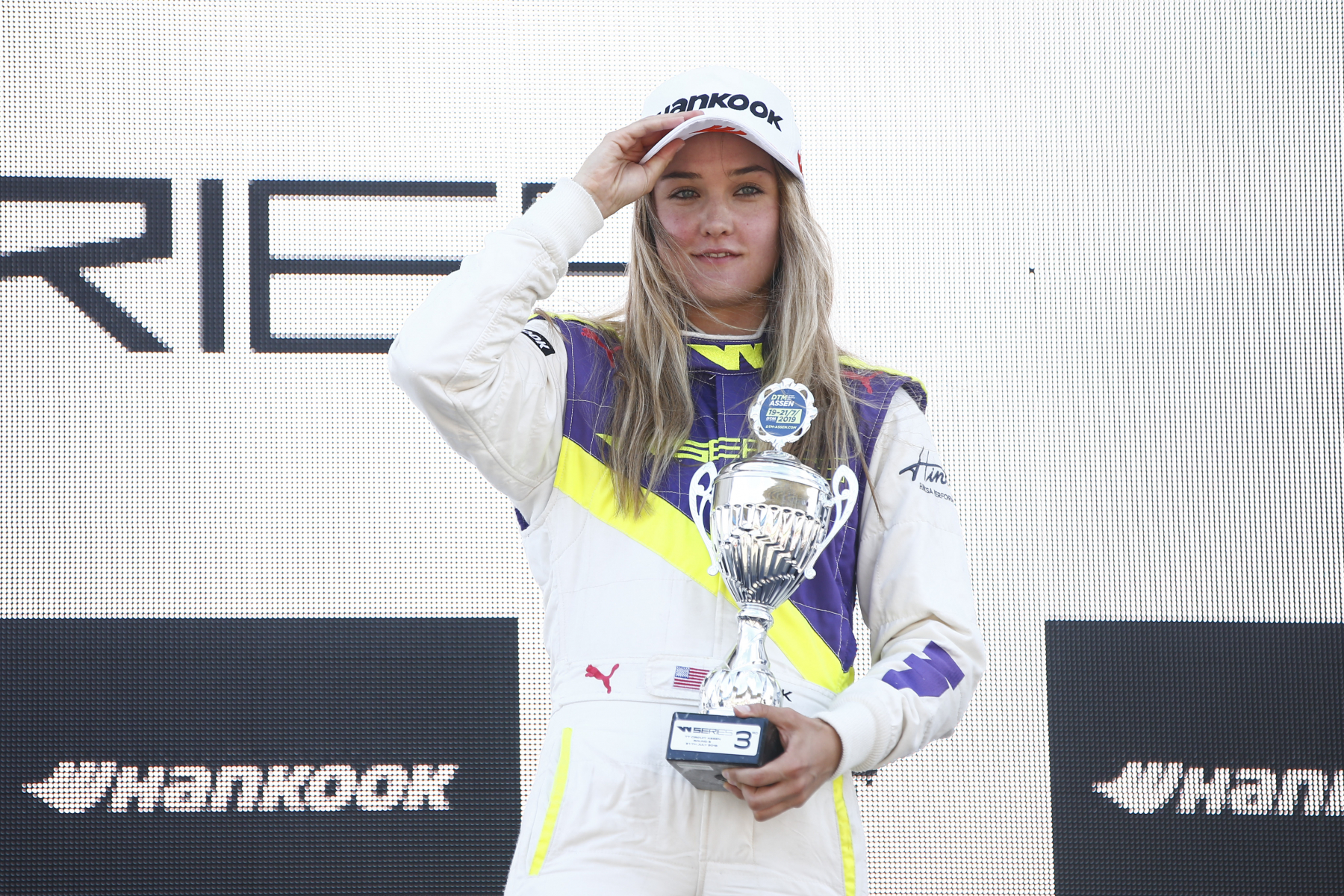 James Matthews: First of all, congratulations on taking your third points finish of the season at Brands Hatch. How would you rate your season overall, and what has been your personal highlight?
Sabré Cook: Thank you! Overall the season has been a great experience and I've learned an immense amount. I definitely made mistakes along the way but I'm a better driver now because I learned from them. The highlights would probably be my 7th place and third-fastest lap at Norisring, and my reverse grid podium at Assen.
JM: Your P12 in the championship has guaranteed you a place on the 2020 W Series grid. Have you decided yet to return next year, and if so what will be your goals for your sophomore season?
SC: I will definitely be returning next year. I'll continue to focus on improving my skills along with applying what I've learned this year. A top five result in the championship next year would be a satisfying result for me.
JM: What impact has being part of the W Series had on your career, both in terms of your development as a driver and your presence in the media?
SC: The W Series has given me the opportunity to work consistently on my performance as a driver more than I've ever been able to in the past. I feel like I'm making steady progress and it feels great. The media coverage and excitement over the series has certainly helped grow my media presence.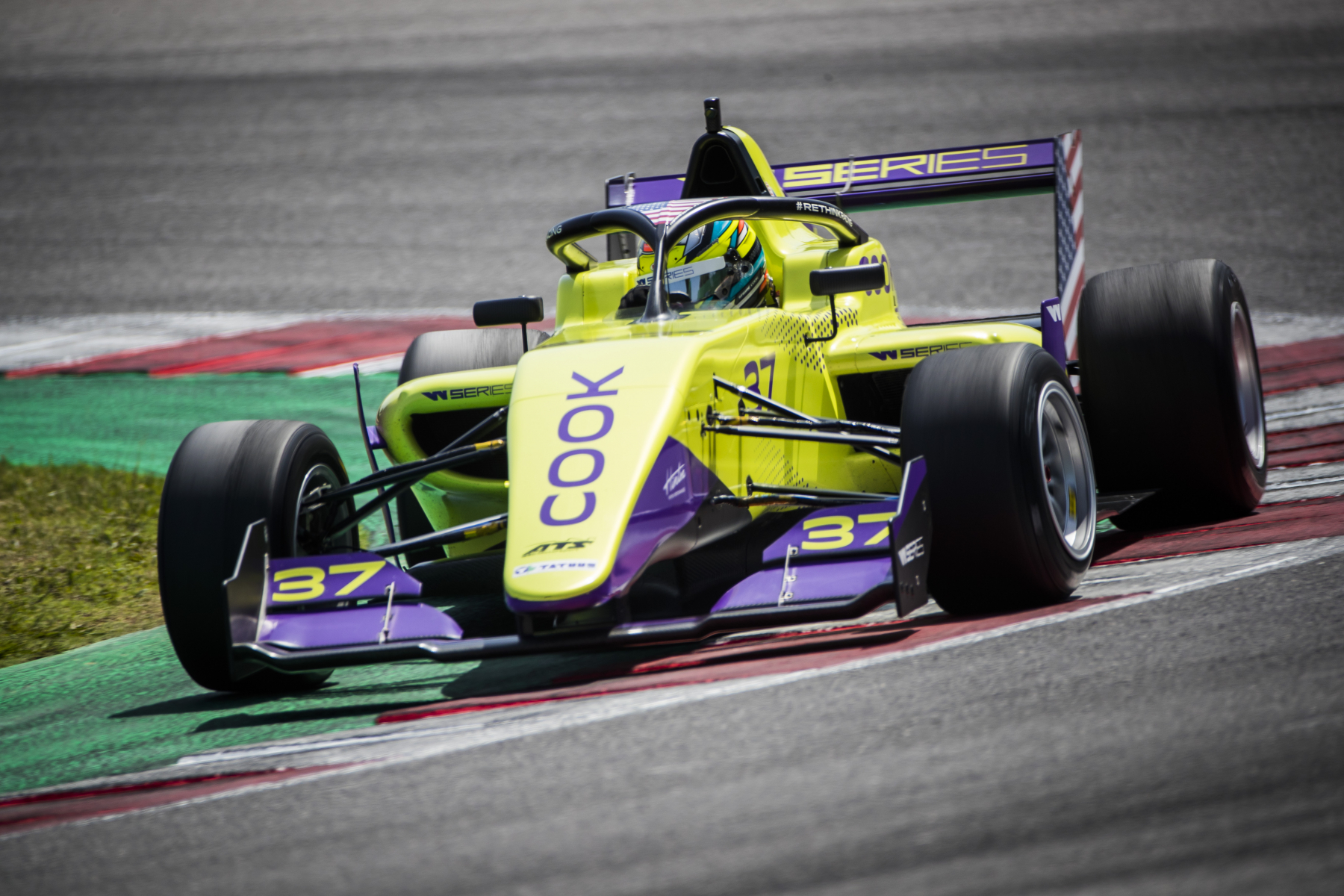 JM: Catherine Bond-Muir told the media after Brands Hatch that W Series will be expanding to the US for 2021. Is there any US track in particular you'd like to see the series race on?
SC: I cannot confirm that the W Series will be going to the US for 2021, but I'd certainly welcome the addition to the race calendar. There's so many great tracks in the US but I'd particularly love to see them go to Road America or WeatherTech Raceway Laguna Seca.
JM: Having spent most of your career so far racing in America, what were the biggest challenges you found racing in a predominantly European series?
SC: I've raced in European races before in karting, so from that I knew the high level of talent and aggression to expect. The challenges mostly came from trying to learn new tracks with limited track time, and getting used to some of the different rules and operating procedures.
JM: You told our Emily Inganni earlier this year that you have been balancing W Series with an engineering placement with the Renault F1 team. Have you been able to draw on the experience gained in that placement to improve your driving skills?
SC: My time at Renault F1 teaches me so much each day on how to be a better engineer. While that doesn't always directly relate to my driving development it does give me a greater overall perspective as a driver and helps me see the design intent behind engineering decisions. But having access to feedback that [Daniel] Riccardo and [Nico] Hulkenberg give to their engineers on the RS19 each race, does directly show me how the top drivers communicate their feeling of the car.
JM: From your unique perspective as an engineer and a driver, what have been the most enjoyable and most challenging aspects of driving the W Series Tatuus-Alfa Romeo car?
SC: Driving a turbo engine is always fun and a new experience for me. It was a challenge but also enjoyable to figure out how to drive the oversteer balance of the car confidently. It was challenging from an engineering perspective not to be able to make any major changes to the car's set up because I'd love to see, learn, and feel for myself what some of the larger changes would do to the balance of the car on each individual track. But I was there to drive, not engineer, and limiting us to a standard set up window is definitely the best layout for the series.
JM: W Series has been praised this year for the level of close racing throughout its field. Which driver have you most enjoyed battling with?
SC: I've enjoyed batting with each of the drivers, and really appreciate the opportunity to learn from the more experienced ones.
JM: What are your thoughts on how W Series has developed in its inaugural season?
SC: I think the W Series Team should be extremely proud of how amazing the champion has been in just the first season. I've never seen a series be so successful and have such a positive reaction and impact as much as the W Series has. I hope it continues to grow and affect so many people in a positive way.