After an absolute stonker of a race in Germany and two enticing races before that in Austria and Britain, it would, unfortunately, be difficult to say the same drama awaits F1 when it arrives at the 4.3-kilometre-long Hungaroring circuit in Budapest for this year's Hungarian Grand Prix.
What's more, the absence of any threat of rain across the weekend allows for the conclusion to be drawn that a track not designed for close-quarter racing will not toss up the same exhilarating drama we have seen in recent weeks.
However, we always live in hope. This season has been a bit of a slow burner, so we can only plead to the racing gods that Hockenheim was not the abrupt culmination of what has been a superb run of entertaining races.
Mercedes enter this weekend with a point to prove. Valtteri Bottas and Lewis Hamilton both became familiar with the barriers in Germany, with the former crashing out and the latter ending up very lucky to score points. That was their home race, their celebration of 125 years of motorsport, and their 200th race in Formula One, so it probably goes without saying that Toto Wolff's boys need a strong weekend in Hungary.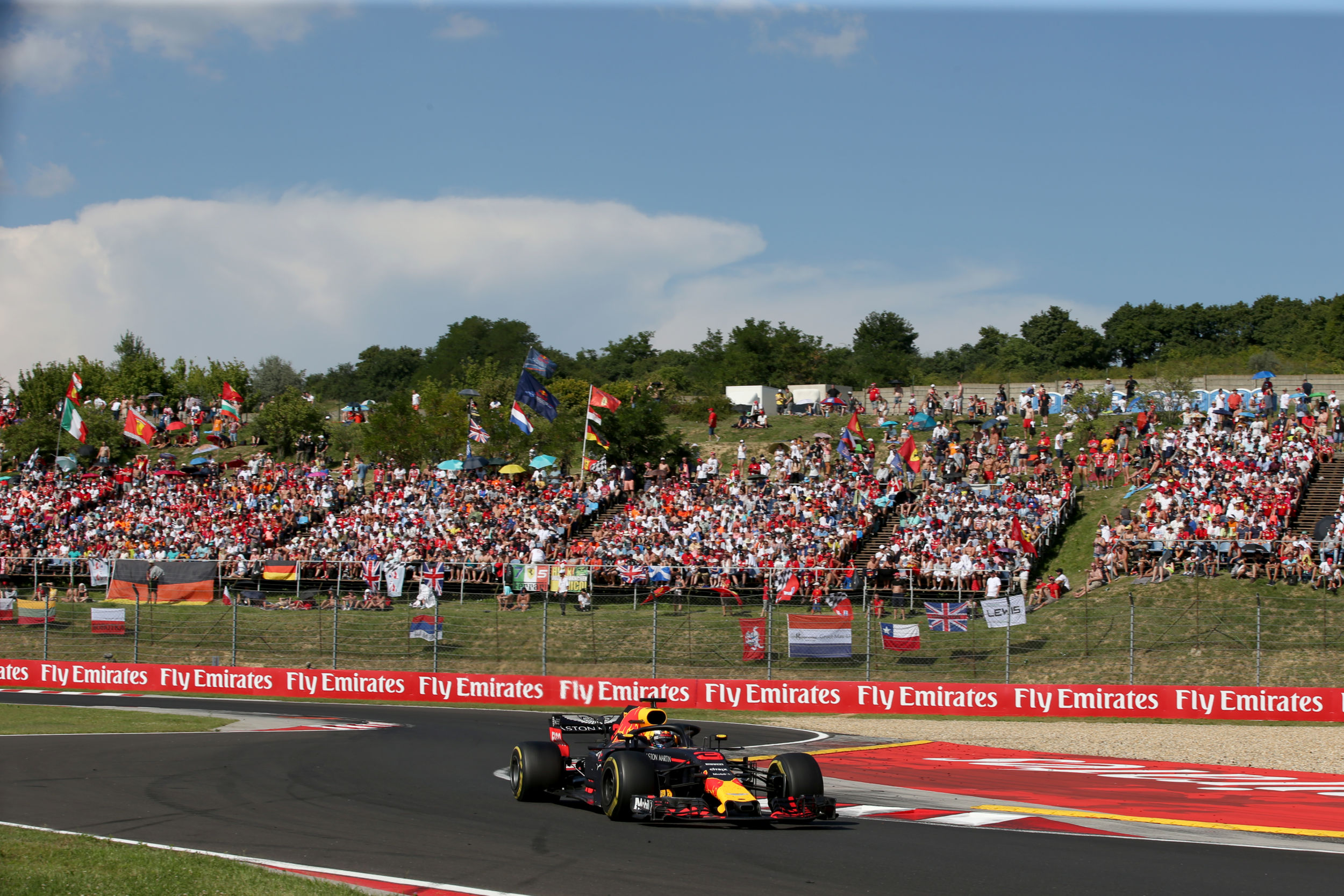 The positive for them is that not only do they get a shot at redemption straight away in the second part of a double-header, but they also travel to a circuit that – if technical form is anything to go by this season- should suit them over their main rivals Ferrari.
That leads us to two drivers who had very contrasting races last time out. Sebastian Vettel produced a scintillating performance to recover from 20th on the grid to a 2nd placed finish, while Charles Leclerc, who had one eye on a victory, soon had both eyes on the Mercedes sponsored barrier and the end of his race. While Ferrari can take advantage of the opening two straights in Hungary, the rest of the track is down to technical driving ability and aerodynamic efficiency, neither of which have been entirely consistent for Ferrari in what has been a frustrating season for them. They are yet to win a race as the first half of the season before the summer break begins to draw to a close.
Let's not forget, though, that Ferrari may not be fighting for a win, and perhaps not even a podium, this time round. The Hungaroring is a track that will suit the Red Bull down to the ground, and Max Verstappen, fresh from his win in Germany, will be firmly focused on adding an eighth to his tally.
Further down the order, Renault will try and get both cars to the line this time after Daniel Ricciardo's mechanical failure and Nico Hulkenberg's crash last time out. They are embroiled in a closely contested midfield battle with the likes of Toro Rosso and Racing Point, who saw Kvyat score a sensational podium and Lance Stroll take fourth after a brilliant strategy call in Germany.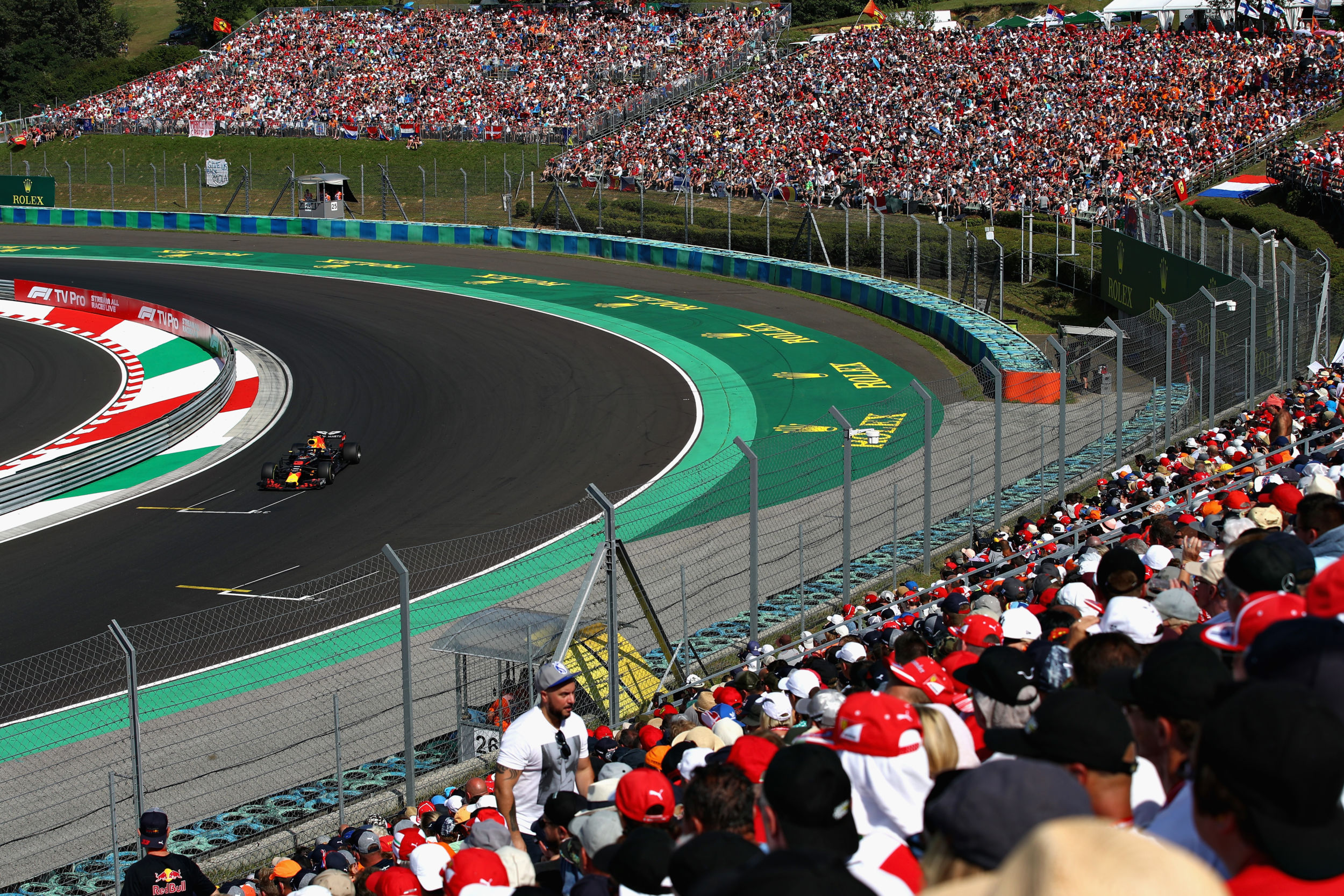 Haas desperately need to get the bottom of their race pace issues, so Romain Grosjean and Kevin Magnussen not running into each other this time would be welcomed by boss Guenther Steiner.
Williams and Robert Kubica scored their first point of the season in Germany, but we can unfortunately expect them to return to the back of the grid this weekend.
At a circuit where Mercedes need to get back on track and Ferrari need to finally get a long-awaited win, the ominous threat of Red Bull and Max Verstappen looms large as we head into the final race before the summer break.
[Featured image – Getty Images / Red Bull Content Pool]