Ferrari's Sebastian Vettel says he believes the team 'deserved the win' at the Canadian Grand Prix, after a controversial penalty demoted him to second place behind the Mercedes of Lewis Hamilton.
Vettel had started on pole and led for much of the race, however on lap 48, with Hamilton breathing down his neck, he lost the rear of his car going into turn three and ran over the grass. He rejoined the track and did keep his lead, but the stewards deemed the manner in which he had rejoined to have been unsafe. The FIA said he had forced Hamilton off the track, and gave Vettel a five-second penalty to be added to his time at the end of the race.
Vettel took the chequered flag just over two and a half seconds ahead of Hamilton, meaning he was classified P2 once the penalty was applied.
"I think we had a great race," Vettel said, "and the stewards' decision is too harsh.
"In turn three, I lost control of my car and I had to run long onto the grass, rejoining at turn four ahead of Lewis. I couldn't see where he was, as I was too busy trying to keep my car on track without crashing and I didn't squeeze him on purpose."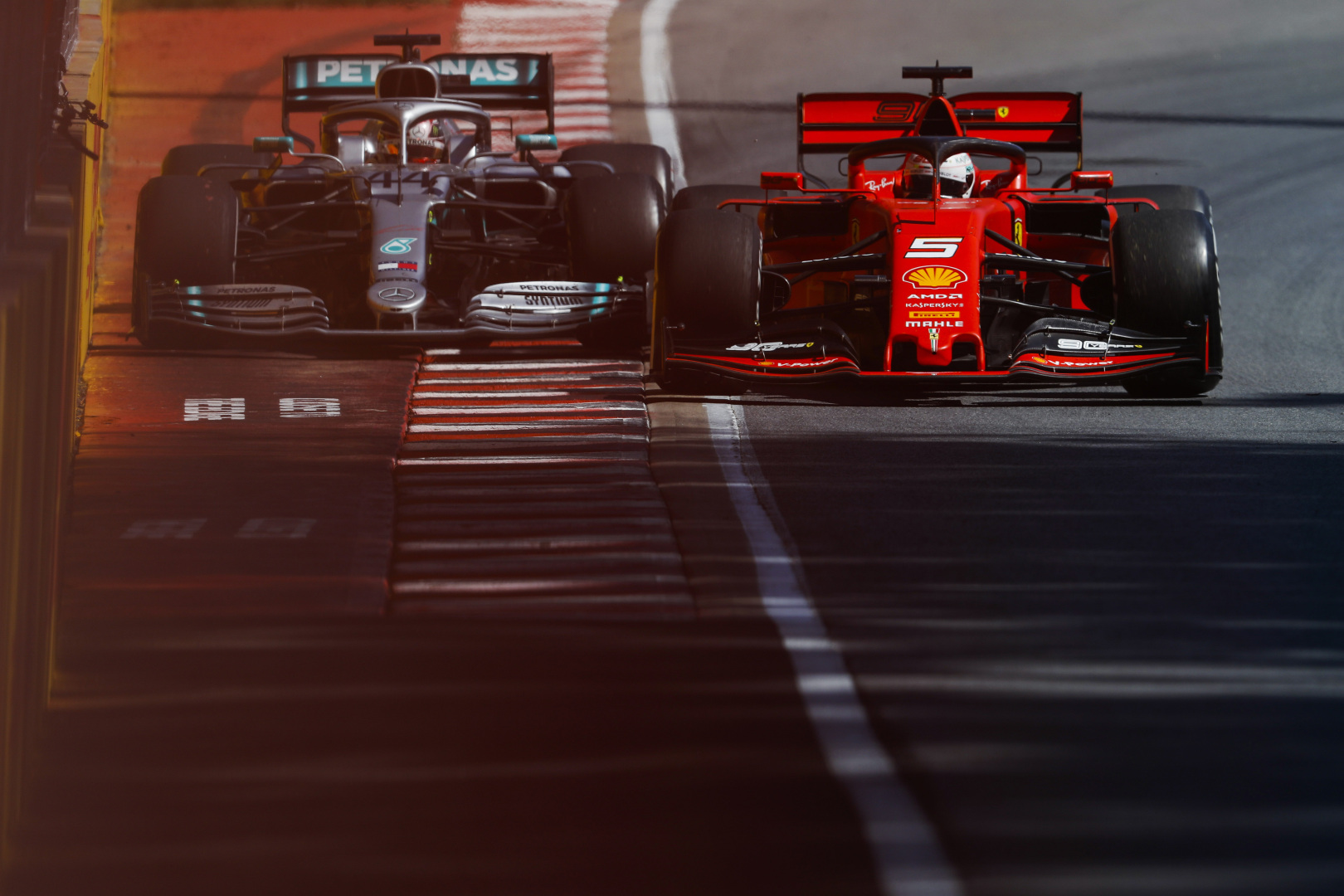 The penalty was met with almost universal condemnation, with many voicing their support for Vettel and Ferrari. Vettel himself expressed his regret that the penalty meant he was unable to repay the support of the fans at the Circuit Gilles Villeneuve with what would have been Ferrari's best result of the season so far.
"I think given the way things wen this weekend and even though our rivals' race pace was very strong, we deserved the win," Vettel said. "I get the impression that lots of the spectators here today at the circuit agree with me.
"It's always nice to race in Canada. I feel a lot of support from the people and it would have been wonderful to have given all our fans the first big result of the season."
Ferrari's Team Principal Mattia Binotto echoed Vettel's sentiments, and spoke of the team's decision to appeal the penalty.
"At the moment, we, as a team, are naturally disappointed, but most of all our thoughts are with Sebastian and the spectators," he said. "As for Seb, I don't think he could have done things differently, which is why we have decided to appeal the stewards' decision."
[Featured image – Ferrari Media]