At 20 years old, Jamie Chadwick has already achieved several impressive feats, starting with becoming the first female British GT champion in 2015, and, in 2018, becoming the first woman to win a British Formula 3 race.
February this year also saw her become the first woman to win the MRF Challenge championship, taking 3 out of 5 wins at the final round and snatching the title lead from Max Defourny on the penultimate day of the season. Chadwick won the final race in style, starting by launching her car between the two front-row starters and up to first, where she remained, fighting off a charge from Patrik Pasma behind her. With the race and the season complete, Chadwick now had her first single-seater championship title under her belt, a moment that she described as 'huge' for her career.
Could Chadwick continue to build on her achievements so far and carve out a path to the very top of motorsport that could potentially see her as the first female Formula 1 entrant in over 25 years?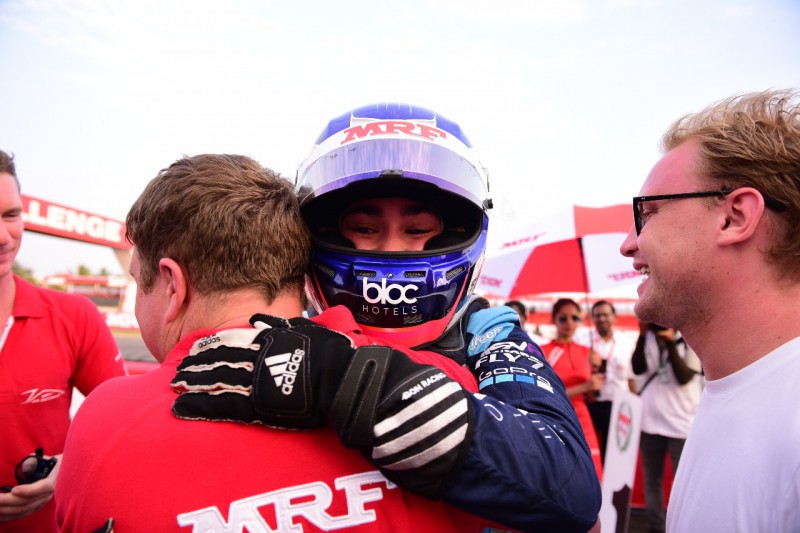 In 2019, half the Formula 1 field will be 25 or under. The concern that accompanies this is that there could be limited space for new recruits over the next few years, so, in order to join the fold, drivers will have to produce something really special. Chadwick's next steps will therefore be crucial in deciding whether she has a chance of making it to F1 or not.
Chadwick's plans for 2019 include taking part in the inaugural season of the women-only W Series. Alongside this she is expected to race with Aston Martin, although the details of which category this could be in are yet to be announced. Having also taken part in the Formula E test at Ad Diriyah with the NIO team, she was invited back to test with the team in Marrakesh in January, so perhaps this could also lead to further opportunities in future.
Chadwick must surely be one of the favourites among the 28-strong list of hopefuls still in the running for the 18 seats available in the W Series. However, while she is expected to have no problems getting through the final qualifying round, she may yet face tough competition from any number of women, some who have experience in other categories, but are thus far untested in formula cars, as well as those who are returning to racing single-seaters after several years away, like the formidable Alice Powell. The W Series will allow also Chadwick, as well as the other racers, to build up valuable seat time in F3 machinery, which she should then be able to put to good use in future years.
Chadwick is a wise head on young shoulders. She doesn't tend to boast about her achievements, or make grand claims about what she will accomplish in future, and makes no excuses if things don't go her way. At the same time, she is confident and sure of her capabilities. All of this would surely make her an ideal candidate for a place in an F1 team's junior academy.
However, so much of what happens at the junior levels of racing relies on what could almost be considered luck: getting the right results, in the right championships at the right time. If Chadwick can continue to work hard, get results, and put herself in a position to be noticed, then there is every chance that we could see her lining up on a Formula 1 grid one day.