Marshals may well be the unsung heroes of motorsport, often taken for granted but who make the racing we all love to watch possible. Carole Brackley is one of an increasing number of women who are taking to volunteering as marshals at events across the country, and she was kind enough to speak to us about her role as Specialist Marshal as part of our series of interviews for International Women's Day.
Jenny Rowan: How did your interest in motorsport first come about?
Carole Brackley: My father was a great lover of motorsport and cars. As soon as I could sit, I was in the front seat next to him, and I was a pretty good co-driver with his teaching. I could name every make and model on the road, and shared his interest. It was great that we lived near Silverstone, and one of his uncles had scaffolding, so we always had a good view of the events. Since my early days, I have watched and attended as many events as I could, although F1 was – and is still – my number one passion.
JR: How did you come to be involved in marshalling?
CB: In my early twenties, I had a friend who competed in rallies in his Mini CooperS and was a marshal at Silverstone. For many years I believed that only men could marshal… I got the taste for voluntary work after a stint as an Olympic Ambassador in 2012 and so I went onto the Silverstone website and sent in my details. I found that it was very easy to train as a marshal – much to my delight!
JR: What is the relationship like between marshals when working at a race?
CB: The teams are very supportive and inclusive. There are several different areas of marshalling and, after starting out track-side, I became a Specialist Marshal, working exclusively in the pits and paddock and on the startline. The work can be quite intense, as I will explain later, but everyone helps each other and keeps it enjoyable.
JR: Do you have a favourite event to work at?
CB: This is a difficult question: I love being in the pits for F1, but the security is such that we are not allowed to go near the team garages or personnel, and officiate from the pit wall. In WEC and other series (also with fantastic cars) you stand in the garage or just outside to officiate, which is a tremendous privilege, and you get a better feeling from the experience.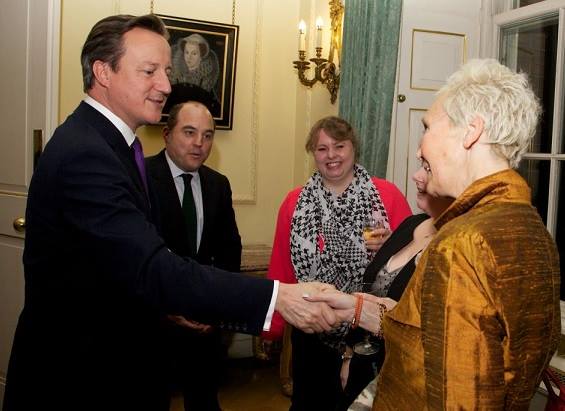 JR: What sort of duties do you have in an 'average' race weekend, if there is such a thing?
CB: As a Specialist Marshal, there are many different tasks, and we have pages and pages of official regulations to learn before the event. The most important is probably monitoring teams, to make sure they don't break any of these regulations. Should this happen – as it usually does at least once – we write a report, which goes up to the stewards straight away to decide whether they will impose penalties. We also make sure that everyone is safe on the pit wall and in the pit lane, and remain ready to fight fires or push cars as the need arises.
'Gridding up' is fun – armed with the grid sheet and a yellow flag, you stand out on track to guide the drivers to their dedicated spot on the start line – sometimes they come at you in the correct order, and sometimes it is absolute mayhem! After the practice lap, usually the marshals responsible for pole position and second will go back out to the start-line, stand just in front of the markings and make sure these cars stop in the correct place. I love that feeling as they drive towards you – you leave, they go.
We also manage assembly, parc ferme, flags, message boards, lights and members of the public and guests.
JR: What has been the highlight of your motorsport marshalling career so far?
CB: This is difficult, so I'll let you decide…
– Obviously the first British Grand Prix in the pits – you're just so close to the cars.
– Being asked to represent marshals at a reception at Number Ten Downing Street, mingling with the great and famous from all aspects of the sport – pinch me!
– My first MotoGP race.
– Being chosen the wave the start flag for each car at F1 Live in London – can you imagine?!
JR: You joined Susie Wolff's Dare to be Different as an ambassador – what does being part of an organisation like that mean to you?
CB: I received an email from MSA (now Motorsport UK) as they had been contacted by Susie, and she wanted to know if I would be interested in becoming the Marshal Ambassador for her new initiative. Having already been under the impression that motorsport was a largely male-dominated sport, I grabbed the opportunity to help get the message out that all areas were open to females. It has achieved so much in the four years since it launched, and it continues to offer advice, help and mentoring to all.
JR: What would you say to other people who are thinking of maybe taking up marshalling themselves?
CB: If you enjoy motorsport, there are fewer ways of getting closer to the action that don't cost you shed-loads of money. It isn't particularly glamorous: you're up very early, out in all weathers and the days are long, but, from that first time a car roars past you (or bike or truck!) at close quarters, you'll want more! It also makes you feel very much part of everything that's going on.
More information about how to get involved in UK marshalling can be found here ? https://www.motorsportuk.org/volunteers