Ferrari have announced that they have signed Mick Schumacher to their Driver Academy ahead of the 2019 season.
In a press statement, Schumacher said, "I am thrilled that Ferrari has entered into a partnership with me and [that] my next future in motorsport will be in red, being part of the Ferrari Driver Academy and also of the Scuderia Ferrari family.
"This is another step forward in the right direction, and I can only profit from the immense amount of expertise bundled there. Be sure I will make everything to extract whatever helps me achieve my dream [of] racing in Formula 1.
"It is more than obvious that Ferrari has a big place in my heart since I was born and also in the hearts of our family, so I am delighted on a personal level about this opportunity as well. At this stage it is, however, also time to say thank you to my family, friends and partners who supported me all along and helped me arrive at this point."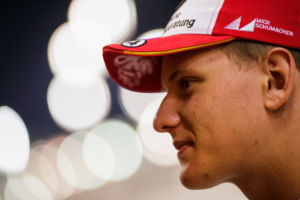 Past alumni include Charles Leclerc, Sergio Perez, Lance Stroll, Antonio Giovinazzi and the late Jules Bianchi, who was the first driver to be signed to the program when it was formed back in 2009.
Schumacher joins the Academy on the back of his title-winning campaign in the Formula Three European Championship, where he won eight races and finished on the podium on six other occasions. He finished the season 57 points ahead of second-place Dan Ticktum.
New Ferrari team principal Mattia Binotto said that despite the more sentimental aspects of the signing, Schumacher had been picked first and foremost because of his racing talent.
"For someone like me who has known him from birth, there's no doubt that welcoming Mick into Ferrari has a special emotional meaning," he said, "but we have chosen him for his talent and the human and professional qualities that have already distinguished him despite his young age."
Alongside his duties with the Academy in 2019, Schumacher will make his debut in FIA Formula 2, where he will compete with Prema Racing.
Featured image – Joe Portlock / FIA Formula 2