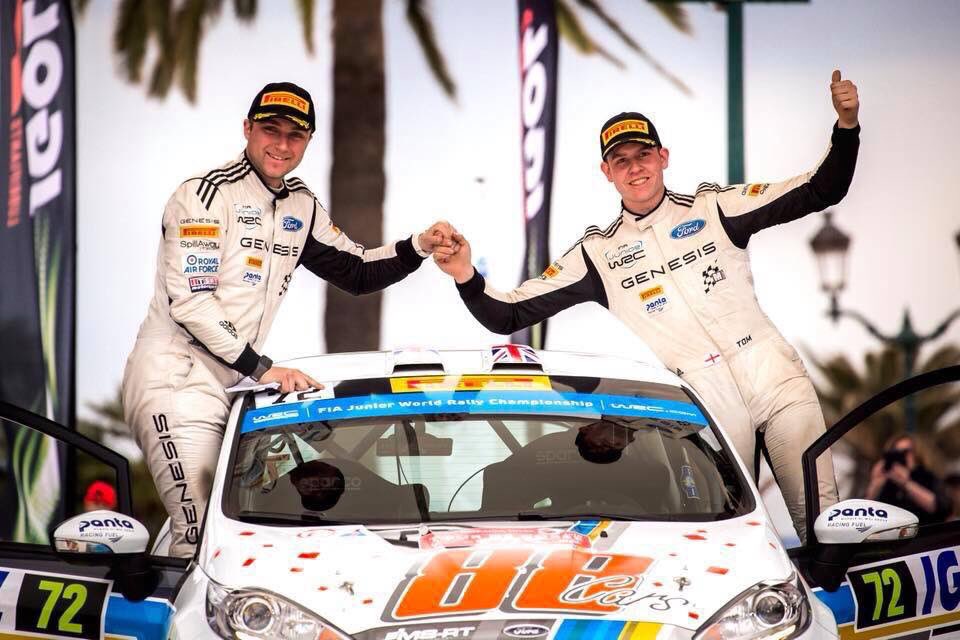 Twenty-Eighteen has been an incredible year in JWRC and WRC3, with a few R5 and AP4 outings too.
I passed a few milestones as well; I completed my travels to 6 continents (just Antarctica to go!), I made my 20th WRC start, and I earned my first WRC category win.
The year started off very cold, with Sigdal Rally in Norway as a warm-up for WRC Sweden. I really enjoy snow and ice rallying, the atmosphere is always incredible and the challenge of competing in such a harsh environment pushes my adventure buttons.
In stark contrast, the next stop was WRC Mexico – hot, high, and very dry. An extreme physical challenge, with stages lined by huge numbers of truly passionate fans. The atmosphere at the start of the rally was unlike anything I've experienced.
Next was one of my favourite rallies in the world – Tour de Corse, the twisting tarmac roads are a big test of co-driver skill and I relish the challenge – reading flat out for 50km (or 90 pages of pacenotes) and delivering it all exactly right is a great feeling.
After Tour de Corse, we headed to WRC Portugal, more heat and dust. A tricky event for us, but we learnt a lot and found good pace.
Continuing on the loose, in July we undertook the gravel grand prix itself; Rally Finland. I spent a lot of time in Finland during my time with Toyota Gazoo Racing, so I always feel quite at home in Jyvaskyla. This year the high-speed stages incorporated more narrow roads, which brought a whole new dynamic to the event.
The final round of the JWRC, though not our final WRC event of the year, was Rally Turkey. There is only one way to describe this event – Brutal! A test of resilience and skilled, measured driving. Getting to the end was an achievement in itself, and managing to do so without going into Rally 2 is something I'm quite proud of. We worked hard; battling punctures, broken suspension, and the heat and dust, to return a solid result – and demonstrate just how tough the little Fiesta R2T really is.
One of the highlights of my year was us winning WRC3 on my home event, Wales Rally GB. We had a really good rally, and set a nice pace from the start. Everything came together in the rain and fog of Friday and we managed to pull out a good lead which we maintained to the end of the event, despite a puncture.
The finale of our WRC season was Rally Spain, the mixed surface challenge was treacherous with heavy rainfall on the tarmac mixed with dust on the gravel. The heavily muddied tarmac roads offered a particularly tough challenge, but we were extremely happy with our pace.
Overall, an exciting and rewarding 3rd year in the WRC for me, 20 WRC starts on the board and hopefully many more to come.