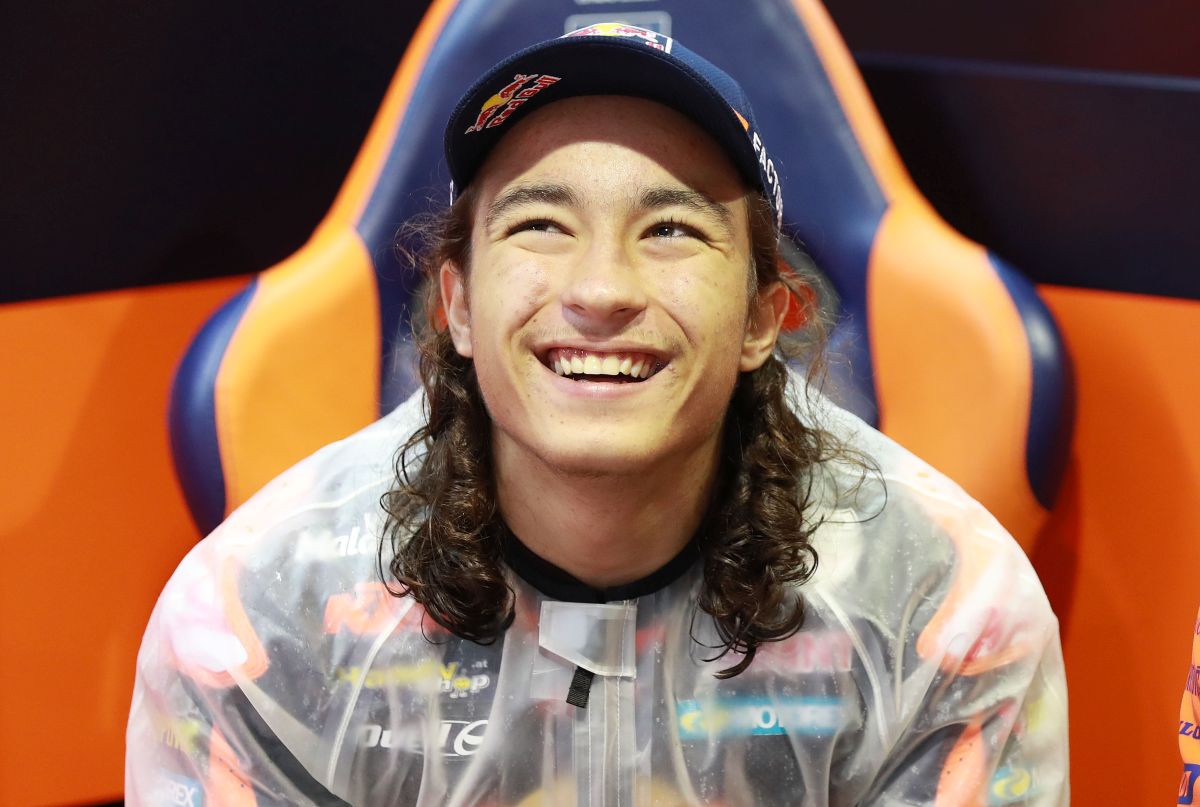 After a whirlwind last Moto3 race of 2018 in Valencia, Can Oncu solidified his place on the grid with an impressive debut and a record-breaking win. The 15-year-old Turk became the youngest GP winner and the first Turkish winner of a GP, smashing many more records along the way. Winner of the Red Bull MotoGP Rookies Cup (with his twin brother Deniz securing second place) and finishing 24th(out of 36) in the Moto3 standings after only one race – the trophy cabinet will be well stocked in the Oncu household after this year. Oncu's 2018 might have ended in spectacular style, but his 2019 season will continue with Red Bull KTM Ajo as he races for the Finnish team in Moto3 and chases down even more podium finishes. A new flurry of Moto3 riders will be filling the grid in 2019, as Jorge Martin, Fabio di Giannantonio, Marco Bezzecchi, Nicolo Bulega and Enea Bastianini all head for debut Moto2 seasons. However, the Turk will have competition from Aron Canet, Gabriel Rodrigo and Lorenzo Dalla Porta, as well as newer riders like Celestino Vietti. Jade du Preez put some questions to the youngster, to find out how you celebrate such a historic win, and what's next for the rookie to accomplish.
Jade du Preez: How do you feel after your first win?
Can Oncu: I really wanted race with Jorge Martin and Marco Bezzecchi before they went to Moto2. I was lucky and my wish was fulfilled. Martin was my favourite all year long. That I can get involved in the front I spotted FP2 and FP3 and after qualification it was clear. Martin and Bezzecchi brought a very good performance all year. I was very surprised that I won. When I heard after the race that I had broken some records I could not believe it – the youngest Moto3 rider of all time, the youngest Moto3 rider to win a race, and more. Everyone from the paddock congratulated me. Except from the north pole and south pole, congratulations were sent to me from all over the world. The feeling of happiness is really indescribable. I thank everyone who supports me.
JdP: What are your goals for 2019 since you've already won a race?
CO: I know that I am not perfect, that I still have much to learn and I try hard to do so. Aki Ajo and my race team help me and my brother. I will try to be in the top 10 at the end of the year.
JdP: How did you celebrate your win in Valencia? Did you cheat on your diet, hangout with friends, etc.?
CO: I was celebrating with my entire team and eating delicious food in Valencia. I do not like alcohol, I like fruit juices. When I arrived at home in Alanya I was immediately visited by many friends and suddenly we had a party.