It was a whirlwind end to the 2018 season, and it definitely wasn't predictable – Jorge Martin (Del Conca Gresini Moto3) was reserved and measured, John McPhee (CIP – Green Power) managed to step onto the podium and a relatively unknown 15-year-old won the race. Not your run of the mill race!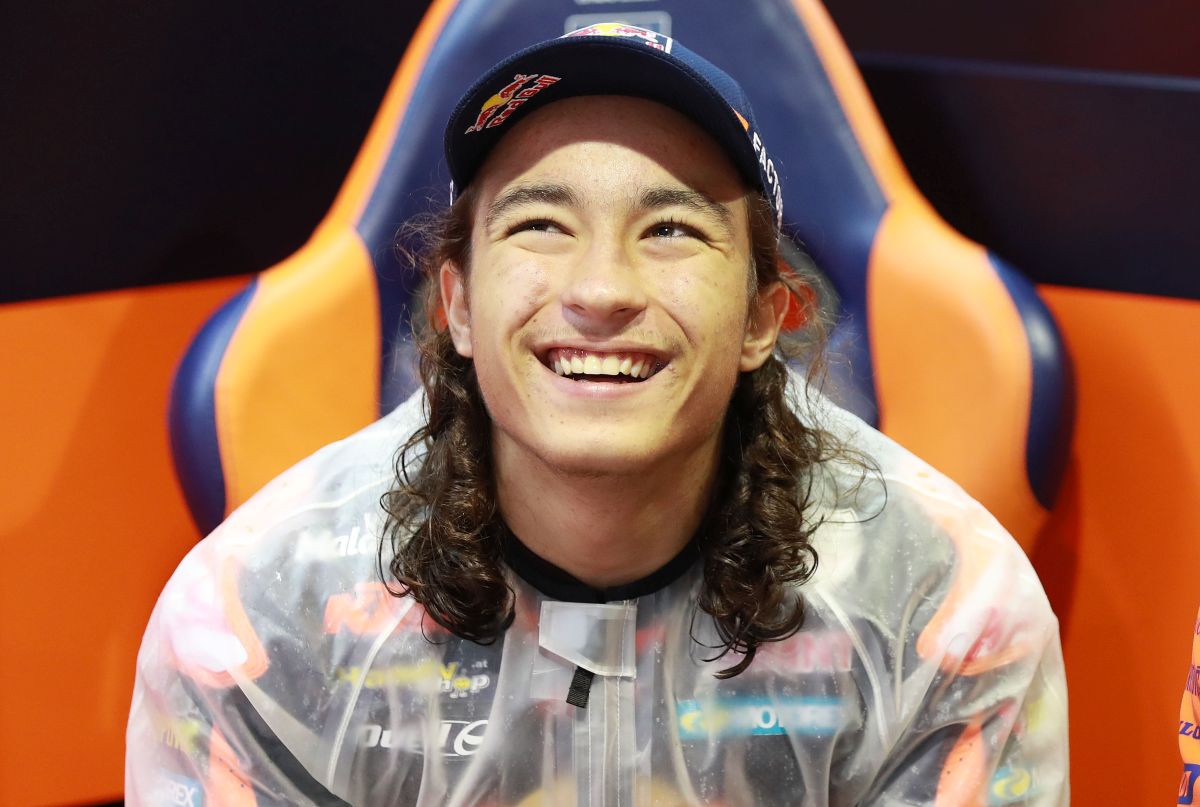 This race belonged to one man, and his fight for first place didn't involve the usual competitors either – his name is Can Oncu (Red Bull KTM Ajo) and he left a rather big impression on Moto3 today. Starting as a wildcard rider, the youngster only managed to secure his place in the race because he won the Red Bull Rookies' Cup and after qualifying fourth, it's safe to say he dominated from very early on before taking Turkey's first ever podium.
However, the race wasn't as simple as Oncu romping to victory – Marco Bezzecchi (Redox PrustelGP) crashed out of second place and Tony Arbolino (Marinelli Snipers Team) had a mini high side which ripped first place from him.
The weather played a big part in the race, with 98 crashes taking place before the Moto3 race had even started and it's safe to say many dashed hopes during the race too. Bezzecchi crashed twice (on the second crash both Redox PrustelGP bikes slide into the gravel trap), ending any chance of beating Fabio di Giannantonio (Del Conca Gresini Moto3) to second place in the Championship, but that didn't stop him trying. Rather foolishly, the Italian carried on riding even though his livery was badly damaged and scraping along the track – he pitted but his team only clipped the bodywork back in and he re-joined the race. But his misfortune didn't end there, Oncu actually lapped him as the youngest rode away with what could have been his podium finish.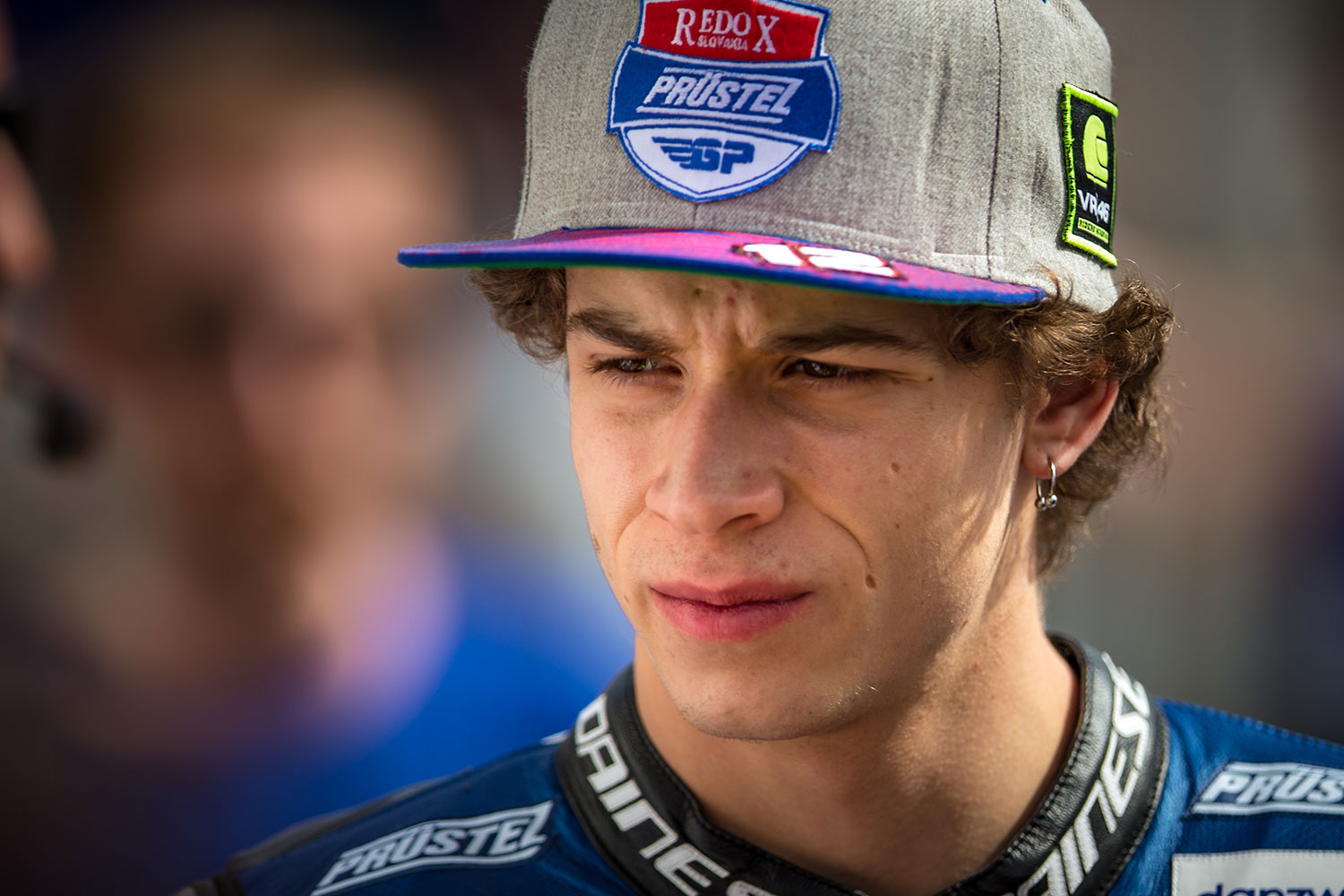 Oncu didn't just lap Bezzecchi though, he also lapped Darryn Binder (Red Bull KTM Ajo), his teammate for the race who had slide out of the race and re-joined too. Spectacular racing came from Arbolino who held his lead very well and is arguably the only person who could have stopped Oncu's hunt for first place. McPhee also seemed to find something in himself and didn't cecum to the wet weather condition, which due to a considerable ack of right-hand corners and cold tyres meant that many fell prey to it.
Di Giannantonio's securing of second place in the Championship made it a Gresini 1-2 but you'd be forgiven for not noticing that due to the fanfare of Oncu's race win. Arguably, the likes of Martin and di Giannantonio will be glad that they don't have to race against such a talented and capable rider. Oncu, who snatched the record for youngest race winner away from Scott Redding on his final race weekend in MotoGP, and Celestino Vietti (SKY Racing Team VR46) who finished in a respectable tenth in his first really wet race in Moto3, will be dominant next year and they've arrived just in time for the changing of the guards.