The 19th round of the 2018 Formula One World Championship brings us to the 4.3 kilometre-long Autodromo Hermanos Rodriguez for the Mexican Grand Prix, where the world championship is set to be decided in Lewis Hamilton's favour.
The circuit is named after brothers Ricardo and Pedro Rodriguez. The first ever Mexican Grand Prix took place in 1962 in a non-championship event and, tragically, Ricardo was killed during the race, with Pedro carrying the Mexican Grand Prix into the world championship the following year.
1992 would be the last race in Mexico for 23 years, before the circuit's reintroduction as a revamped circuit in 2015, with the victory being taken by Mercedes' Nico Rosberg.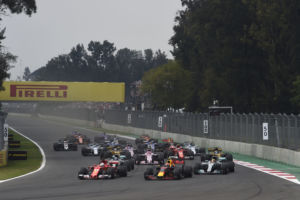 A week after narrowly missing out on his fifth world title in the US – the country where he desperately wanted to get the job done – Lewis Hamilton now will need just a seventh place finish to overtake Sebastian Vettel on the world championship count.
After a brilliant race last time out, it was a third place finish for Hamilton, behind second-placed Max Verstappen, who started 18th, and extremely popular race winner Kimi Raikkonen, who took his first win in Formula One since the opening race of 2013.
Off the back of that, Mexico is a track where we should expect a tight battle between all three of F1's top teams. Max Verstappen won the race last season, and Red Bull are anticipating another strong weekend this year. Furthermore, Ferrari are expected to be slightly stronger than Mercedes, which for really the first time this year, gives us a race in which any of our top six could take the win.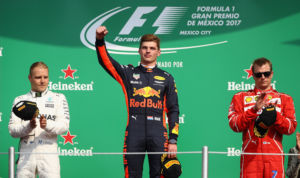 A win is something Sebastian Vettel will desperately want, having seen his team-mate win in the States. In order to achieve this, however, he will need a weekend free from mistakes. The four-time champion has proven to be a bit of a magnet to the two Red Bulls in the past couple of races, hitting Max Verstappen in Japan and Daniel Ricciardo in the States.
However, a perfect weekend with a victory will probably not be enough for Vettel to keep his title hopes alive, and he would need a remarkable amount of bad luck for Lewis Hamilton who, excluding his DNF in Austria, has a lowest finishing position of fifth.
As if the task weren't difficult enough already, Ferrari will have to factor in the Red Bulls, who will up for a fight for victory at a track where they will be brimming with confidence. Verstappen will be a tough man to pass, and Ricciardo will be desperate to get one last win before he leaves the team for Renault at the end of the season. This, though, could also be a potential banana skin for Lewis Hamilton, making Mexico an eagerly anticipated race at the tail-end of a season which has seen Mercedes turn the tables on Ferrari from the start of the year and give them a vicious beat-down in the championship.
It was an uphill struggle already for Vettel, but a series of errors from himself and Ferrari this year have meant that Hamilton is one step away from title number five, and in a race just a week before Mexico's death festival, we are set to once again see the death of Sebastian Vettel's title challenge, and the rise of Lewis Hamilton to the level of the great Juan Manuel Fangio.
Featured image: Getty Images / Red Bull Content Pool