Fernando Alonso is one of the most highly regarded drivers in F1 but, after a torrid four years with McLaren, he's finally called it quits on the sport he loved so dearly. Now, let's get one thing straight; this is, by no means, a retirement from Alonso, the guy lives and breathes racing and will certainly continue for many years to come… just not in F1.
In truth, this announcement has been coming for a long time. Alonso has the habit of being in the wrong place at the wrong time when it comes to teams and his last venture with McLaren was certainly that. The well-documented but doomed partnership with Honda caused the first three years of misery for Alonso while this current season put the final nail in his F1 coffin when the team were unable to live up to expectations following a switch to Renault.
Moving away from McLaren but staying in F1 was never really an option for Alonso either, sure there was a bit of speculation around the Red Bull seat and a few blind hopes that he might return to Ferrari but really, the only place that would have him was McLaren. Despite mellowing in his latter years in F1, Alonso spent the best part of a career burning bridges and inadvertently making this stretch of his career much harder – the doors-off-hinges malarkey at McLaren in 2007 did nothing for his reputation while the Ferrari years left him being portrayed as 'grumpy' and 'difficult to work with'.
It was not always this way for the Spaniard, he is, after all, a two-time world champion. Once upon a time he was the whiz kid, the young upstart, the driver that would be the one to beat the all-dominant Schumacher. That, he did. Alonso claimed both the 2005 and 2006 world titles before moving to McLaren for 2007 to partner F1's new hope, Lewis Hamilton. We all know how that story went, what with the massive fall-outs and scandals resulting in Alonso sulking off back to Renault and so on.
This stint back at the Enstone team wasn't nearly as successful and only resulted in two wins, one of which was as a result of 'crash-gate' but we won't open that can of worms again now…
If you look at Alonso's first year with McLaren in 2007 combined with his 2010 and 2012 seasons with Ferrari, he missed out on all those titles by a total of eight points. Just eight points difference would've made him a five-time world champion. That just shows that the record books don't tell half the story when it comes to Alonso!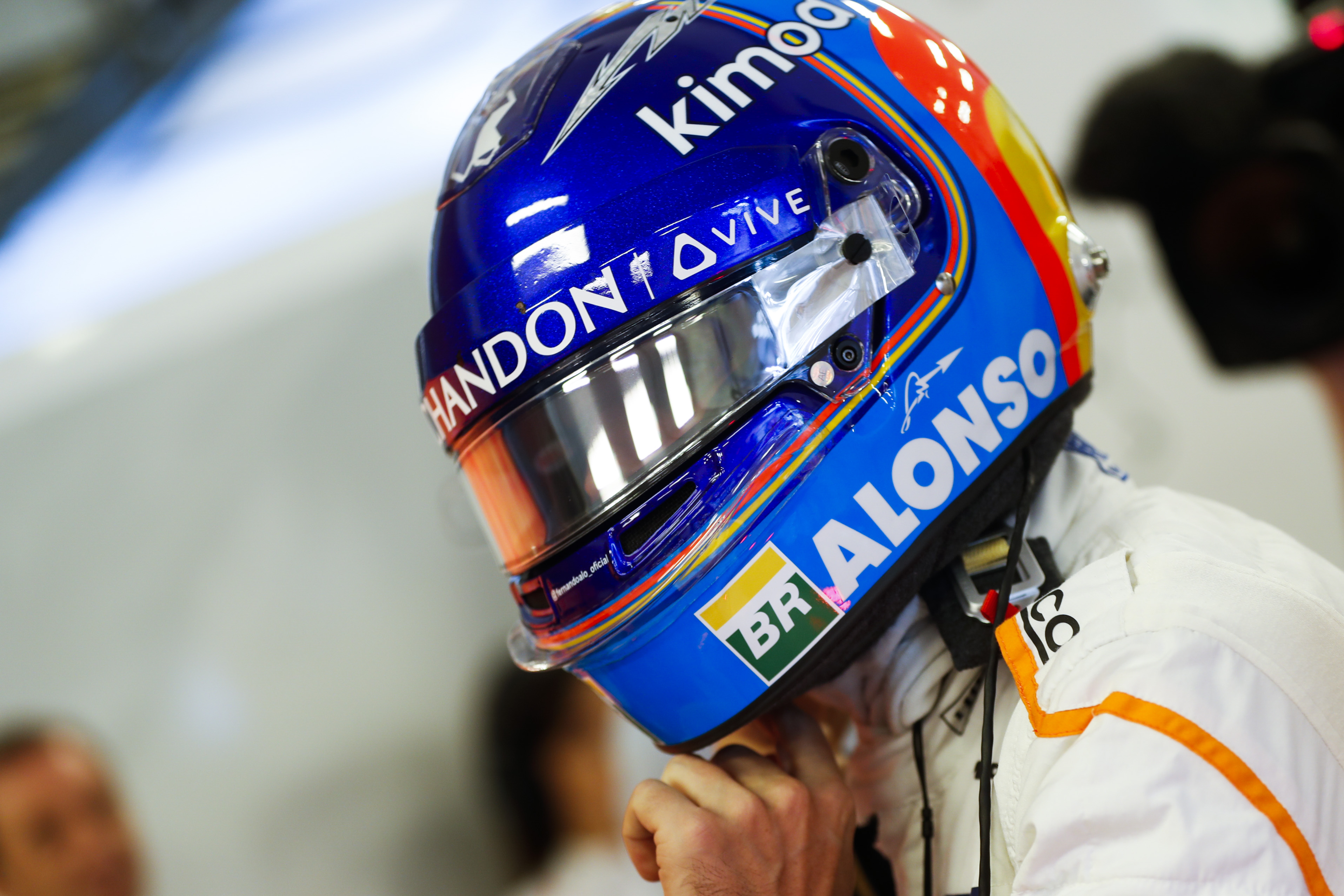 But, with all that behind him, what's next for a rather frustrated Alonso?
The best bet is by far and away IndyCar. 37-year old Alonso has long said that he wishes to complete the unofficial 'Triple Crown' of motorsport – Indy 500, Le Mans 24 Hours and Monaco GP. Of these three, Alonso has two after winning Monaco twice in 2006 and 2007 before taking the Le Mans 24 Hours victory on his first attempt with Toyota earlier this year. The only one missing for him is the Indy 500 which he attempted in 2017 to no avail.
With the new universal aero kits in IndyCar, doing the Indy 500 as a one-off, as Alonso did in 2017, and being competitive is a lot harder, meaning that if Alonso wants to stand a chance at drinking the milk, he needs to do the full season. 2016 IndyCar Series champion, Simon Pagenaud, has said that he thinks it would take Alonso three years to get up to speed and win a championship, referring to title-contender Alexander Rossi, who's in his third season of IndyCar after a spell in F1, as a prime example.
A sticking point surrounding all this could be Honda. After numerous media attacks at the manufacturer following their time together in F1, Honda might not be so willing to accept Alonso with open arms however, the huge potential for media coverage and success may well outweigh any pre-standing grudges. The biggest problem is that Alonso's under contract with Toyota for WEC, and you can't imagine them being overly pleased at Alonso driving for one of their biggest rivals.
The way around this problem would be Alonso driving for a Chevrolet-powered team, such as Penske, and it would be a viable solution for the Spaniard because they're just as competitive and just about every team manager on the grid will be phoning him up, so he's got the pick of the lot!
Another option for Alonso would be to take a step back and just do the remainder of the Super-Season with Toyota in WEC however, given that's only three races in 2019, that's probably not the most appealing option for Alonso – who would be racing every weekend if he could.
It won't take long for Alonso to tell the world what he plans to do next season given he's almost certainly already made that decision, at least in himself. He's got the entire IndyCar silly season on pause and has left some large, if expected, shockwaves in F1 but the world will keep turning without him there and soon, his void will be filled by another.
Wherever he ends up going, Alonso will be met with a huge amount of support and will provide a huge boost to the given series but, most of all, he will be hungry of victory, for wins, for championships…
Featured image courtesy of Glenn Dunbar/Mclaren