After the news that Fernando Alonso will be leaving McLaren at the end of the season, on has to ask; how on earth the Woking team will fill the boots of one of the most enigmatic and talented drivers that Formula One has ever seen.
Alonso has provided a racing know-how that took the car to greater levels than were expected, and frankly, he has made the team look an awful lot better than it really is. Frustratingly for McLaren, the arrival of Renault engines to their car has provided little more than Honda did for three abysmal years, which has bought about the valid suggestion that perhaps it has been the team at fault all along, which has thus frustrated Alonso.
With someone like Alonso in the car, points finishes can still be achieved, but as Stoffel Vandoorne has proven, the car is not a legitimate points scorer, and it most certainly is not a car that gives any kind of indication or even any hope that success will return to MTC any time soon.
Of course, if you're in the Belgian's shoes, there's absolutely no shame in being out-done by a legend like Alonso, but the fragilities of the McLaren-Renault are highlighted every race weekend, which has been the cause of much frustration for him as well as Alonso let's not forget.
Losing Alonso will have a big effect on the team; they're losing one of, if not the best to ever have raced in the sport, and the quality of the Spaniard, which at times paper-covered the enormous cracks in their performance, is sure to further expose the lack of harmony between the chassis and the engine, which has already been glaringly obvious even with Alonso in the team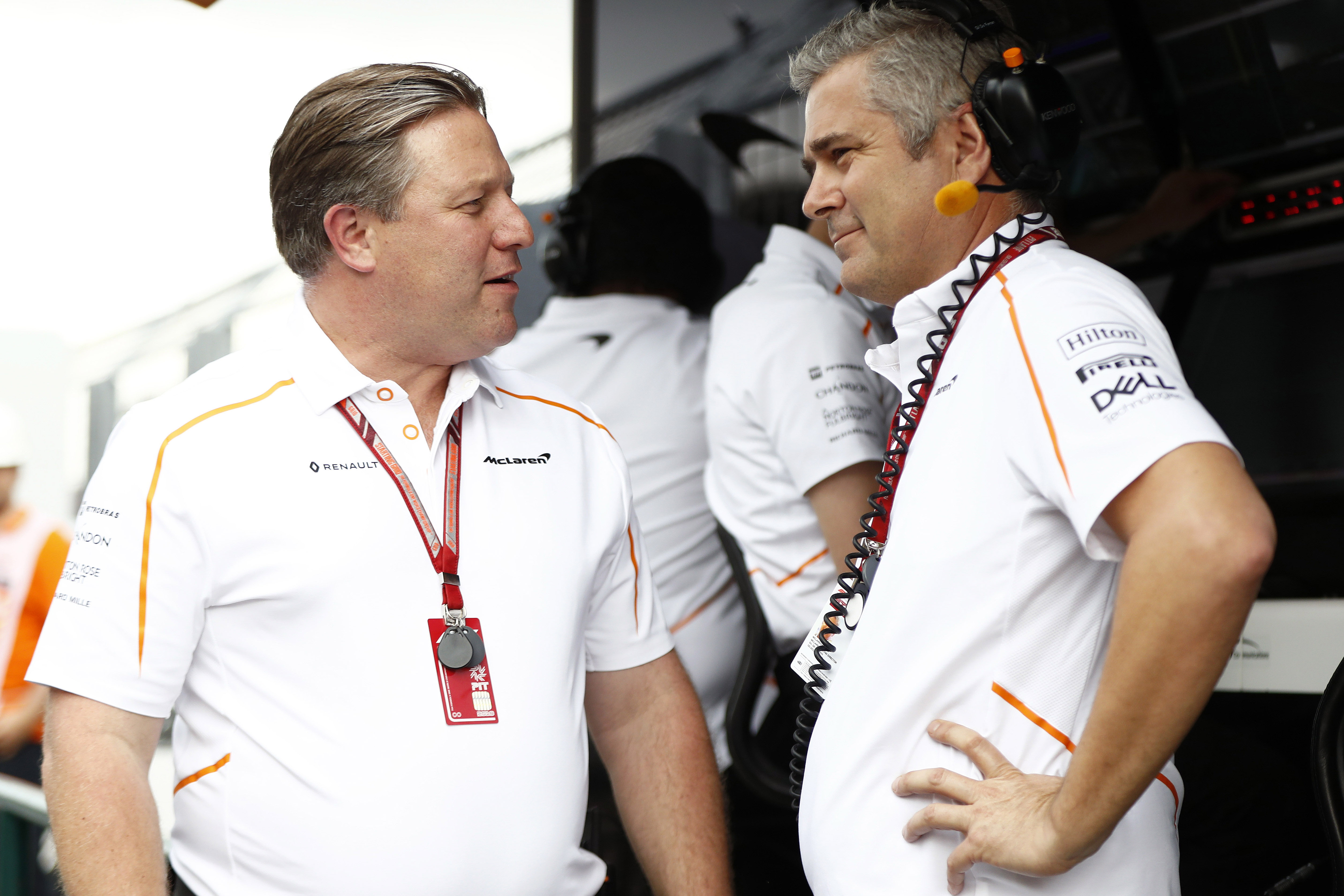 However, is there light at the end of the tunnel? Well, when we say that Alonso's enigmatic, that didn't half bring pressure upon McLaren's shoulders. There have been an awful lot of occasions since 2015 in which Alonso has savagely slated the Honda engine, making the team look disjointed and putting his team in a position where they really have no choice but to stand with him in squabbling with the engine supplier. Now of course, Alonso was not the reason for the problems, but if we have to be honest here, his complaining on team radio has never helped his team.
What happens with Vandoorne now? His future has been cast into doubt amongst the media, but this news may well just aid the Belgian in terms of keeping his seat in the orange car, and now that the superhuman Alonso will be leaving, we will get to see Vandoorne stand out as himself, rather than compared to such a great.
Who replaces Alonso? There are two main candidates: Carlos Sainz and Lando Norris. Sainz has learned this summer that he will lose his seat at Renault to the incoming Daniel Ricciardo from Red Bull – there was even speculation at some stage that Alonso was to make a sensational move to the Austrian team. Sainz, who is a good friend to compatriot Alonso, would surely much prefer to trade places with Ricciardo and move to Red Bull, but if this becomes an impossibility, McLaren would undoubtedly see Sainz as a brilliant replacement for Alonso. However, Lando Norris has been one of the most promising rising stars in all of motorsport in the  last few years, and he is currently second in the Formula 2 championship for Carlin Racing; the young British driver has been nurtured as a young talent for McLaren up until now, and he will certainly see this as the perfect opportunity to move into Formula One and make a name for himself, perhaps even to surpass Fernando Alonso's talent.
Either way, Alonso is going to leave a gaping hole in this McLaren team, which will inauspiciously add to the concerning amount of holes that already exist, and there are lot of unknowns for this brand new chapter for the McLaren Formula One Team.
Featured Image courtesy of McLaren