Its time for a new season! Will this year be as amazing as last? Who knows what will happen in 2018?! First up, we've got the iconic Rallye Monte Carlo, an event being run for the 86th time, that really challenges the drivers, with ice and snow-covered stages!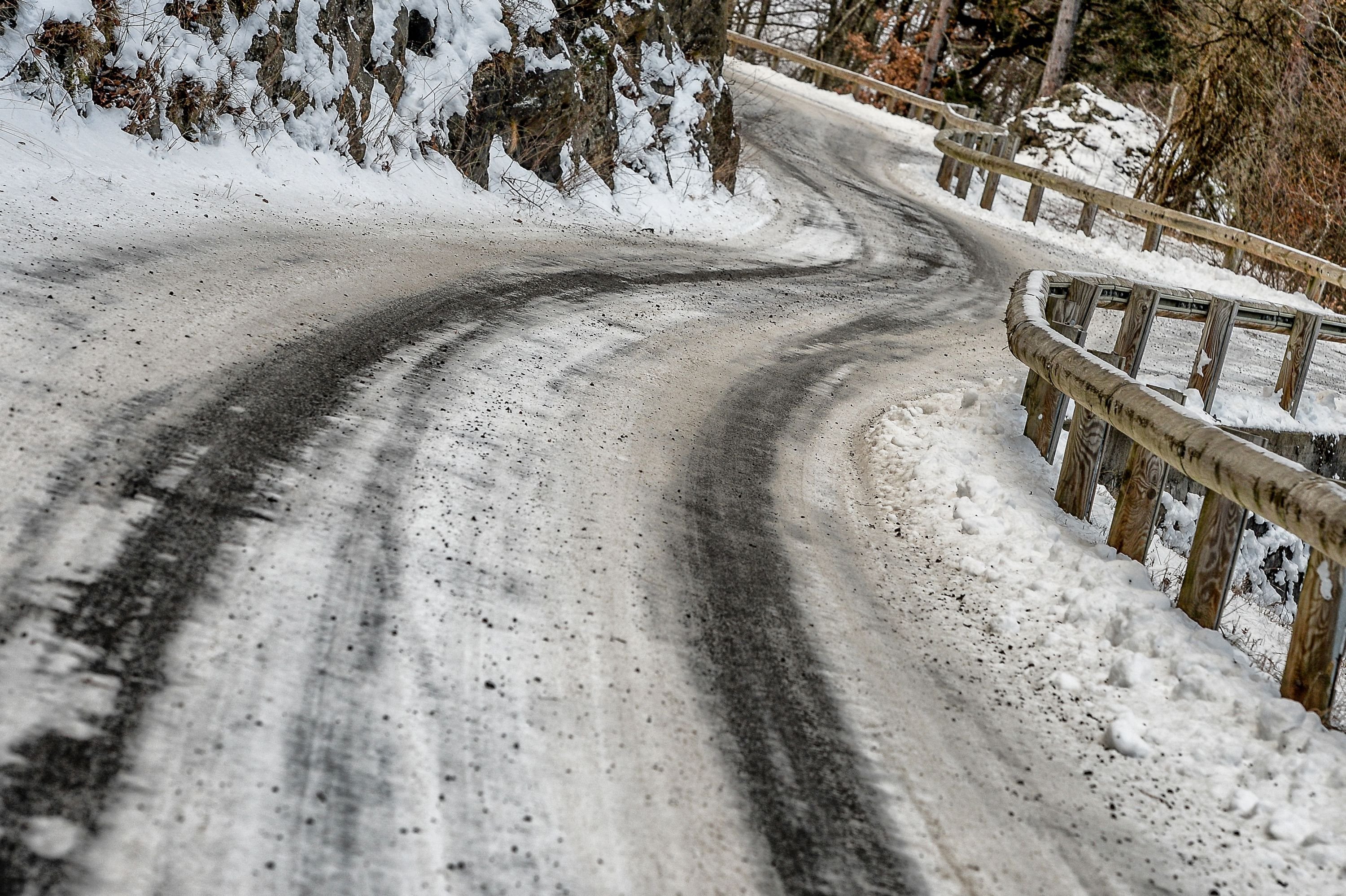 Reigning champion Seb Ogier has won this event four times and will be targeting a fifth! If you're looking for challengers, then last year's early leader Thierry, plus Andreas and Kris are the drivers likely to be there. Jari-Matti and Ott in the Yaris will also be challenging near the top. Any number of these drivers could stand on the podium.
Here's the full details of the stages.
WEDNESDAY 24 JANUARY
4.00pm: shakedown (Gap)
THURSDAY 25 JANUARY
5.50pm: Start day 1 (Monaco – Place du Casino)
9.43pm: SS 1 – Thoard – Sisteron (36,69 km)
10.51pm: SS 2 – Bayons – Bréziers 1 (25,49 km)
11.56pm: Flexi Service A (Gap – 48′)
FRIDAY 26 JANUARY
8.00am: Start day 2 and Service B (Gap – 18′)
8.51am: SS 3 – Vitrolles – Oze 1 (26,72 km)
10.04am: SS 4 – Roussieux – Eygalayes 1 (30,54 km)
11.37am: SS 5 – Vaumeilh – Claret 1 (15,18 km)
12.52pm: Service C (Gap – 33′)
1.58pm: SS 6 – Vitrolles – Oze 2 (26,72 km)
3.11pm: SS 7 – Roussieux – Eygalayes 2 (30,54 km)
4.44pm: SS 8 – Vaumeilh – Claret 2 (15,18 km)
5.49pm: Flexi Service D (Gap – 48′)
SATURDAY 27 JANUARY
6.57am: Start day 3 and Service E (Gap – 18′)
8.08am: SS 9 – Agnières en Devoluy – Corps 1 (29,16 km)
9.16am: SS 10 – St Léger les Mélèzes – La Batie Neuve 1 (16,87 km)
10.31am: Service F (Gap – 33′)
11.57am: SS 11 – Agnières en Devoluy – Corps 2 (29,16 km)
1.08pm: SS 12 – St Léger les Mélèzes – La Batie Neuve 2 (16,87 km)
2.23pm: Service G (Gap – 33′)
4.09pm: SS 13 – Bayons – Bréziers 2 (25,49 km)
5.29pm: Service H (Gap – 48′)
10.17pm: Parc ferme (Monaco)
SUNDAY 28 JANUARY
6.49am: Start day 4
8.32am: SS 14 – La Bollène Vésubie – Peira Cava 1 (18,41 km)
9.08am: SS 15 – La Cabanette – Col de Braus 1 (13,58 km)
10.55am: SS 16 – La Bollène Vésubie – Peira Cava 2 (18,41 km)
12.18pm: SS 17 – La Cabanette – Col de Braus 2 (13,58 km)
1.58pm: Parc ferme (Monaco)
3.00pm: Prize giving (Place du Palais Princier – Monaco)
That's a total of 17 stages, covering 388.59km in total.
Flashback to 2017 
Thierry Neuville had built a commanding lead over the first two days, but after running wide during the final stage on Saturday and breaking his suspension, Sébastien Ogier came through to take his fourth victory!
This is last year's result.
Sébastien Ogier / Julien Ingrassia (Ford Fiesta WRC) 4:00:03.6
Jari-Matti Latvala / Miikka Anttila (Toyota Yaris WRC) +2:15.0
Ott Tänak / Martin Järveoja (Ford Fiesta WRC) +2:57.8
Okay, let's hear from the teams then.
M-Sport Ford World Rally Team
Malcolm Wilson OBE
"Last year saw us enjoy our most successful season in motorsport and that's something that we want to see continue in 2018. The hard work has not stopped and everyone has been working around the clock to ensure that we start our title defence on a high.
"We have completed two comprehensive test sessions and the feeling amongst the team is more determined than ever. It might not be possible to make huge gains within the regulations, but we have been working with our partners to enhance what was already an extremely strong package.
"Every team is capable of securing the ultimate prize this year and I am expecting the competition to be closer than ever. It's so difficult to predict who will even come out on top this week, and that in itself is fantastic for the sport.
"In Sébastien, Elfyn and Bryan we have three very competent and intelligent drivers who are all more than capable of securing a Monte-Carlo victory. That has to be our aim so let's see what happens. Like every rally fan, I am very much looking forward to the start of this exciting new season."
Sébastien Ogier
"We start the new season with an event that is always a real highlight for me – Rallye Monte-Carlo. As my home event, I always want to give my best and challenge for the top results.
"We started something great here last year and want to try and build on that in 2018. We will need to work hard as the competition will be very tough. Every team has a winning car and a winning driver so everyone is a threat and we need to be ready right from the start.
"It's such a challenging start to the season – the ultimate test with extreme conditions that can see us go from dry Tarmac to pure ice and snow in the space of a single stage. It's certainly not easy, but that's what makes a good result here so rewarding.
"We'll start this year with what could be the biggest challenge of the entire rally – Sisteron, in reverse, in the dark. It doesn't get much tougher than that, but that's Monte. It's always a challenge and that will be the case from the very first stage this year."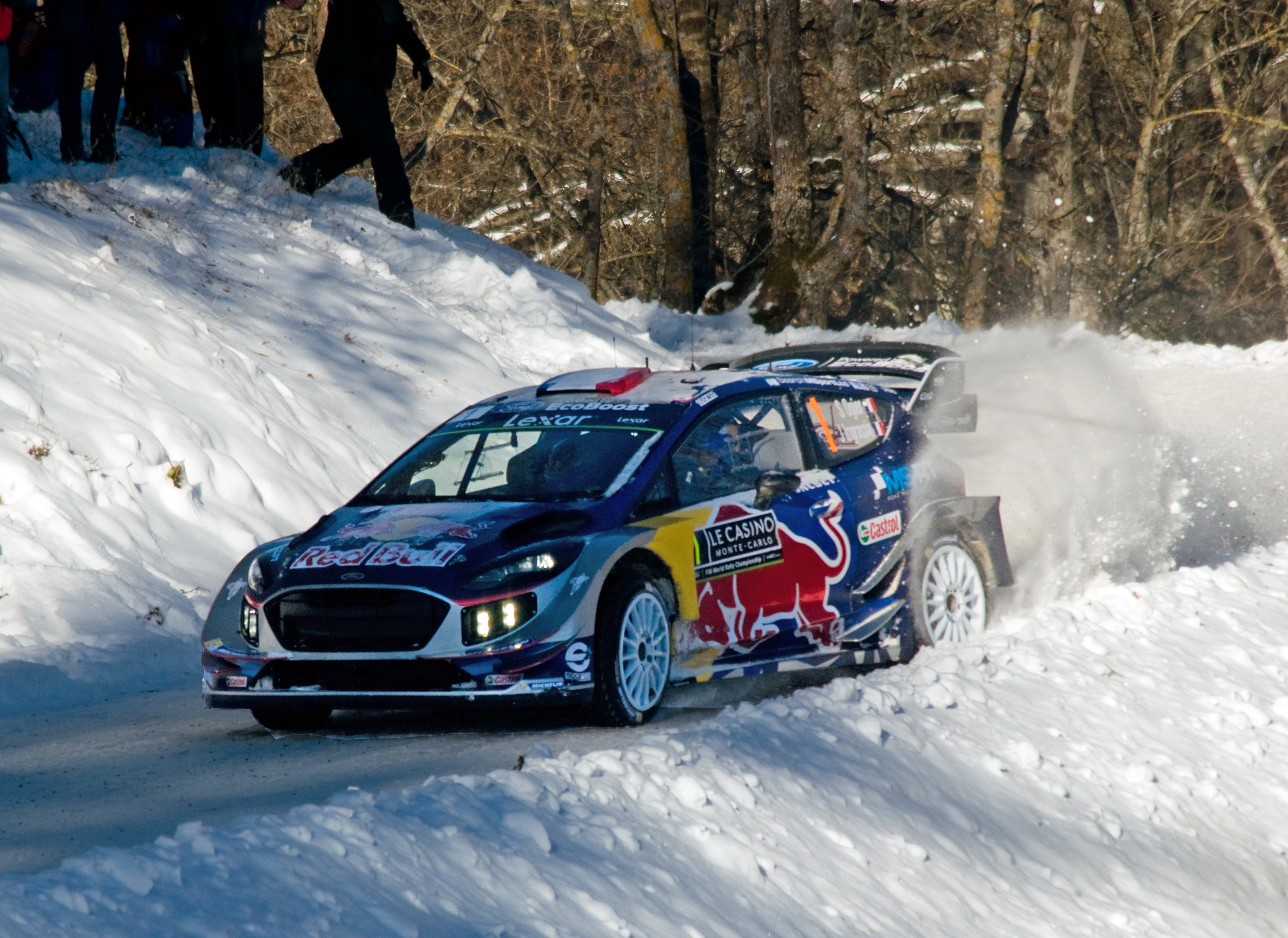 Elfyn Evans
"Rallye Monte-Carlo is one of those events that every driver looks forward to. I've always said that it offers some of the best Tarmac roads in the world, but at this time of year the conditions make it a true challenge and the ultimate test of strategy. To do well, you really do need to get absolutely everything right.
"We've just completed two days of testing in mixed conditions. The road was constantly evolving which is great when it comes to getting a flavour for everything we've come to expect on a rally like this, but it can also be a bit of a double-edged sword at times – making it difficult to judge which direction to go in terms of set-up.
"Overall, I would say that we had two pretty good tests and that we are feeling fairly well prepared. Monte can always be a bit of a lottery and it can go either way, but we're definitely ready to get the season started. We want to start the year on a high, so we'll give it our best and see what happens."
Bryan Bouffier
"Since learning that I would be driving the Ford Fiesta WRC, Rallye Monte-Carlo could not come soon enough! It's one of my favourite events and having the opportunity to do it in one of these new generation world rally cars – the championship-winning car – is a dream come true.
"I have a lot of experience at Rallye Monte-Carlo which helps when it comes to reading the road and adapting the pace to suit the conditions, but this event is never easy. It's one of the toughest events on the calendar and to do well you need to drive a clever rally by making the right calls on the tyres and finding the right balance between pushing hard and being more cautious.
"As one of the 'French' events, I feel at home at Rallye Monte-Carlo and am really looking forward to it. First and foremost, we want to have fun. We'll start in a relaxed frame of mind and if we could help the team by scoring some good points for the manufacturers' championship it would be amazing."
Citroen Abu Dhabi WRT
Pierre Budar
"The new season is upon us, which obviously means both excitement and uncertainty. After claiming second place in Germany and winning in Spain in the second part of 2017, which confirmed the growing strength of the team, I am determined to continue the work begun by Yves Matton, so that the team picks up in 2018 where it left off at the end of last year. This is especially the case since the C3 WRC has been further improved during the off-season, with intensive work put into widening its operating spectrum. Kris Meeke has the required experience to fight at the front at this unique event, as he showed in 2016, whilst Craig gained a lot of confidence from last year's appearance and is determined to use it to push for a good position. They both also know that you can't approach this rally just like any other: you must remain composed and treat the stages with the respect they deserve to avoid getting caught out by one of the many tricky sections."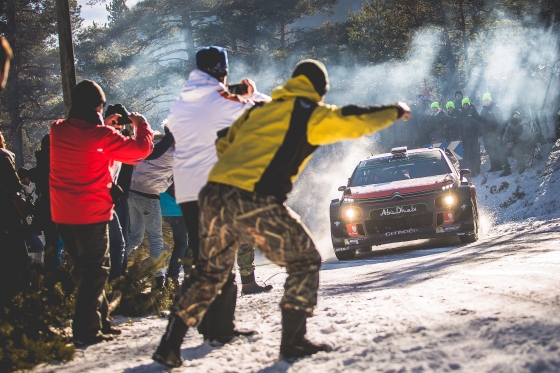 Kris Meeke
"Monte is probably one of the season's hardest rallies, because of the constant changes in grip, but I've always really enjoyed it. I've also been quick here. I won the event in the Junior WRC class in 2005, I picked up a podium (3rd) on my full-time return to the WRC with Citroën in 2014 and I fought for the win in 2016… So, I think that we can do a good job here, especially since our off-season tests were held on roads that are fairly representative of what we'll be facing during the rally, with a good variety of weather conditions. The test sessions also enabled us to keep improving the ability of our C3 WRC to adapt to changes in road surface, particularly by heading back to the Col de Faye, which is where we were least comfortable last year."
Craig Breen
"Monte-Carlo is a rally that I love. It's a unique challenge, something you don't get on any of the other events. Until 2017, however, I never felt sufficiently confident in the kind of changeable, slippery conditions you get here. But last year, with the old car, we surprised ourselves. With a bit more horsepower, we could have aimed for the podium, so that gives me confidence. I'd like to think we can do it this time around, even though I'm not the most experienced driver in the line-up. Especially in that based on what we learned in 2017, we come into this event better prepared and with a C3 WRC that is even more versatile."
Toyota Gazoo Racing WRT
Tommi Mäkinen
"This time last year, we didn't really know where we were as we prepared for the debut of the Toyota Yaris WRC. In the coming season, I believe that we can be a lot more consistent, which is really what we need in order to fight for the championship titles. That is our aim after our learning season last year. The break since Rally Australia finished has not been very long but we have been very busy trying to make our car even better. Rallye Monte-Carlo is always a tough event to start the season with. Although I won it four times during my career as a driver, I didn't prepare for it very well back then: I would not even think about rallying, and just go skiing instead! Our three drivers have been doing much better preparation, with a lot of testing, and we hope for a good result."
Jari-Matti Latvala
"We learned a lot last year during our first season together. We discovered where we needed to improve, and we are now ready for the second year and I think we should be very competitive. We have a very good driver line-up: all of us managed to win in 2017 and when everybody is aiming for victories it is usually good for the team. We already achieved a good result on Rallye Monte-Carlo on the debut for the Yaris WRC last year, finishing in second place, which equalled my best result there. Then, it was important to have a clean rally and the same will be true this year, but we also want to have good speed."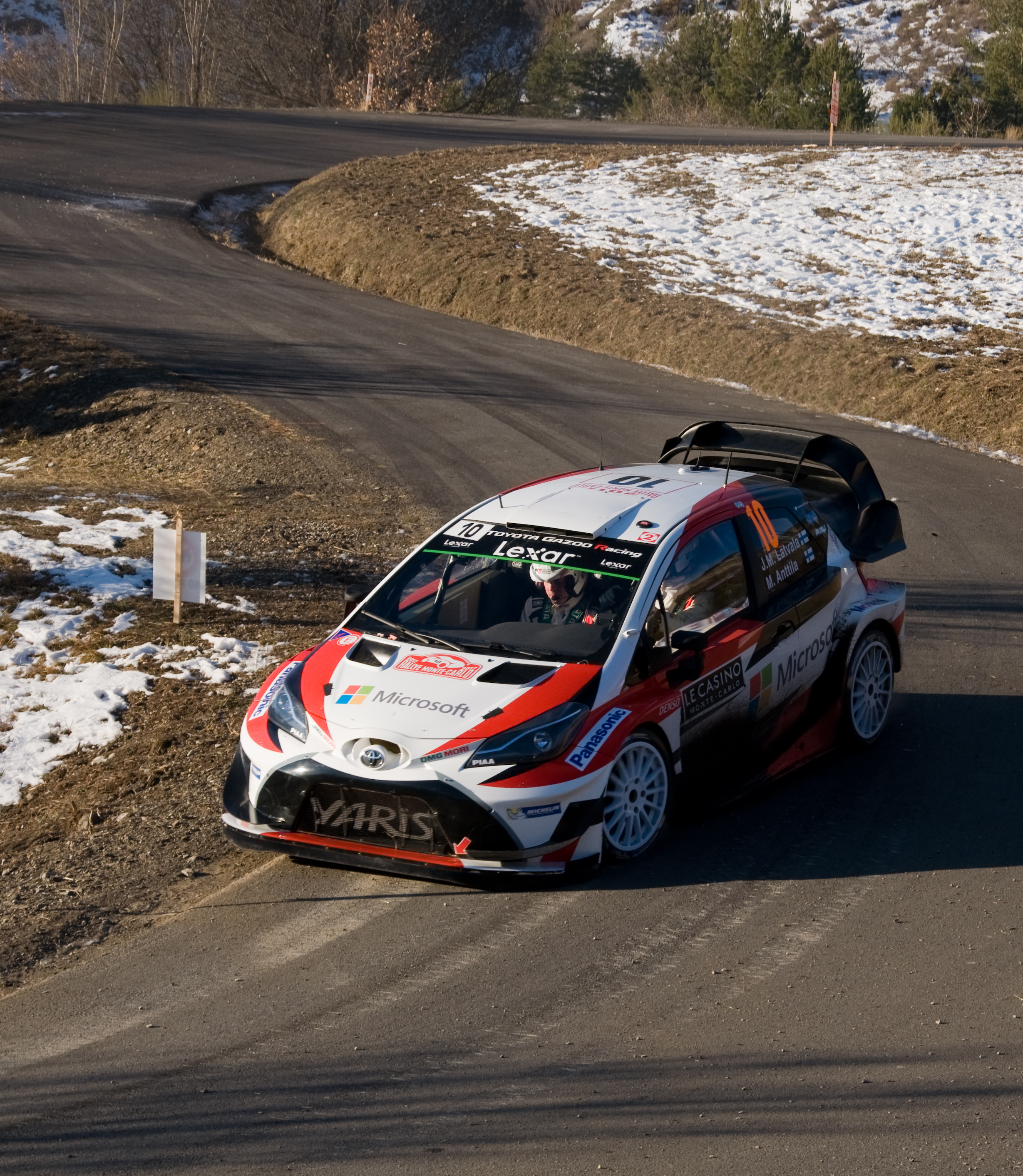 Ott Tänak
"There is a lot of excitement ahead of my first rally for TOYOTA GAZOO Racing. The team did a really good job last year: even though it was their first season they were already very competitive. I could see how much potential there is and I wanted to make sure I was part of this team in the coming years. Our target is the same: to win the championship. I am just getting used to the team but already I feel very welcome and the preparation has been going really well. In Monte Carlo we will see how we are compared to the competition. For sure, it is one of the most challenging events on the calendar. You don't know what to expect: whether it will be snow or ice, wet or dry."
Esapekka Lappi
"This will be my first full season in a World Rally Car and the approach needs to be a bit different to before: I need to be a bit more consistent. I still need to gain some more experience: during the first part of the season there are rallies I do not know so well, and Rallye Monte-Carlo is one of those. It is an event where experience can really help, so my aim has to be to do all the stages. Later in the season there are the rallies where I have confidence and where I should be most competitive. The preparation is good: we have just been trying to improve the car and ourselves."
Hyundai Motorsport
Michel Nandan
"We are as well prepared for this new season as we can be with renewed ambitions for the championship. The performance of our Hyundai i20 Coupe WRC in the final rounds of last season, especially winning in Australia, gave us a good springboard for winter development. We have taken the car and crews to France and Spain for seven days of testing in the past month, in an effort to replicate conditions that we expect in Monte. The beauty of this opening event is its unpredictability, so we have to be prepared for anything. Autosport International brought together all the manufacturer teams for a unique event, one that perfectly showcases the WRC's community spirit. We know our rivals will be formidable and relentless, so we have to be on top of our game at all times. Bring on round one – let's hope it's another classic Monte."
Andreas Mikkelsen
"It's an amazing feeling to be starting a complete WRC season with Hyundai Motorsport. Last year was a bit frustrating, so I am looking forward to a consistent year with lots of rallying and aiming to be in the championship fight. Monte, of course, is an incredibly difficult challenge to start a new year with all kinds of conditions, including night driving where black ice can catch anyone out. Alongside Anders, I can't wait to get our 2018 campaign underway."
Thierry Neuville
"Excitement for this new WRC season is at fever pitch. The launch event in Birmingham put us all in a very positive frame of mind, and ready to attack the year ahead. Monte-Carlo is a very special event, one at which even the slightest error can be rally-ending. We saw last year, having led the event comfortably right until the penultimate day, that a small mistake put us out in a very frustrating manner. That's what Monte is all about; it's a tough challenge to start the year. We will aim to put all the lessons learned from our participation in the recent editions of this event to good use."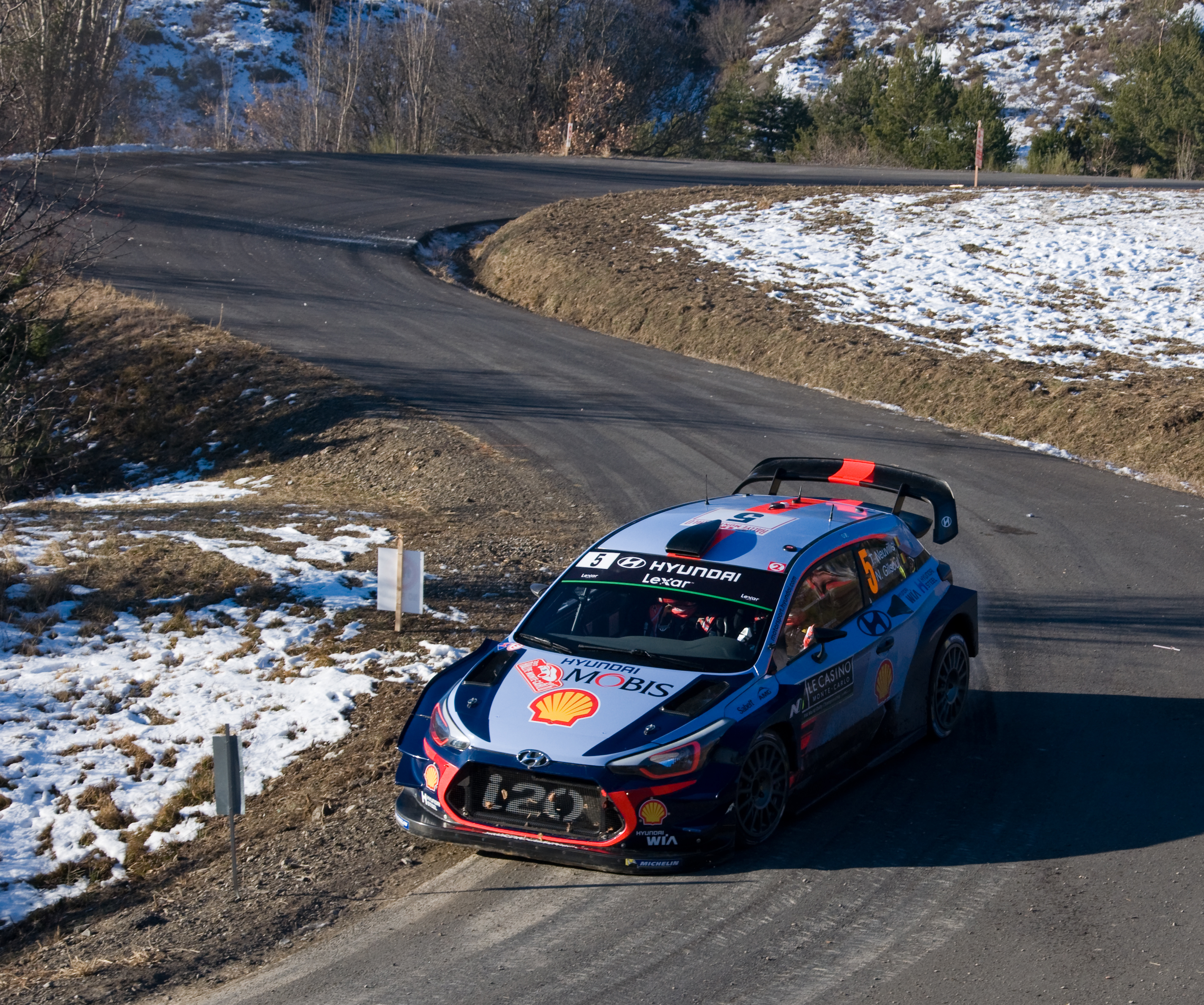 Dani Sordo
"I am pleased to be starting my fifth season with Hyundai Motorsport at one of the most demanding events on the calendar – Monte-Carlo. We have developed a strong working relationship and although my schedule for this season is just seven events, I will aim to get as much out of them as I possibly can. I have a new co-driver for this season, Carlos, so there will be some areas we need to refresh, but we are optimistic we can deliver a positive result in this debut rally of the new year. We have to expect the unexpected at Monte-Carlo, and it will definitely be a tough fight against our rivals."
In recent weeks it has been snowing, and this means that the teams and drivers will have a big challenge in getting the right strategy in terms of tyres. With the first stage on Thursday evening, the shakedown held in Gap at 4pm on Wednesday afternoon will be crucial in allowing the teams to really judge how their cars are behaving on these unique roads.
We're all set for an amazing year then! Who will take victory?