We are just a little over a week away from the start of the new WRC season! This year's calendar features a couple of changes. Rally Turkey has returned and has a slot in the middle of September and Wales Rally GB is now on the first weekend of October. Rally Poland does not return this year, which means that there are still 13 rounds like last year.
Here's the full calendar!
Monte-Carlo   25 – 28 January
Sweden              15 – 18 February
Mexico                   8 – 11 March
France                    5 – 8 April
Argentina        26 – 29 April
Portugal            17 – 20 May
Italy                        7 – 10 June
Finland              26 – 29 July
Germany            16 -19 August
Turkey                 13 – 16 September
Great Britain        4 – 7 October
Spain                  25 – 28 October
Australia           15 – 18 November
Reigning champion Seb Ogier will lead the M-Sport challenge with Elfyn Evans alongside him in the number two car. Teemu Suninen will drive a third Fiesta WRC in eight rounds.
Malcolm Wilson OBE, M-Sport WRT
"Every year we look forward to revealing our liveries, and this year we were able to do it in style with a joint launch at what is widely considered to be the traditional start of the motorsport season – Autosport International.
"We pride ourselves on producing striking liveries year after year, and this year is no different. Increased technical support from Ford Performance is represented, as is the increased involvement from Red Bull which sees their support extend to the younger drivers coming through our ranks.
"Another thrilling year of close-fought competition awaits, and we can't wait to get going."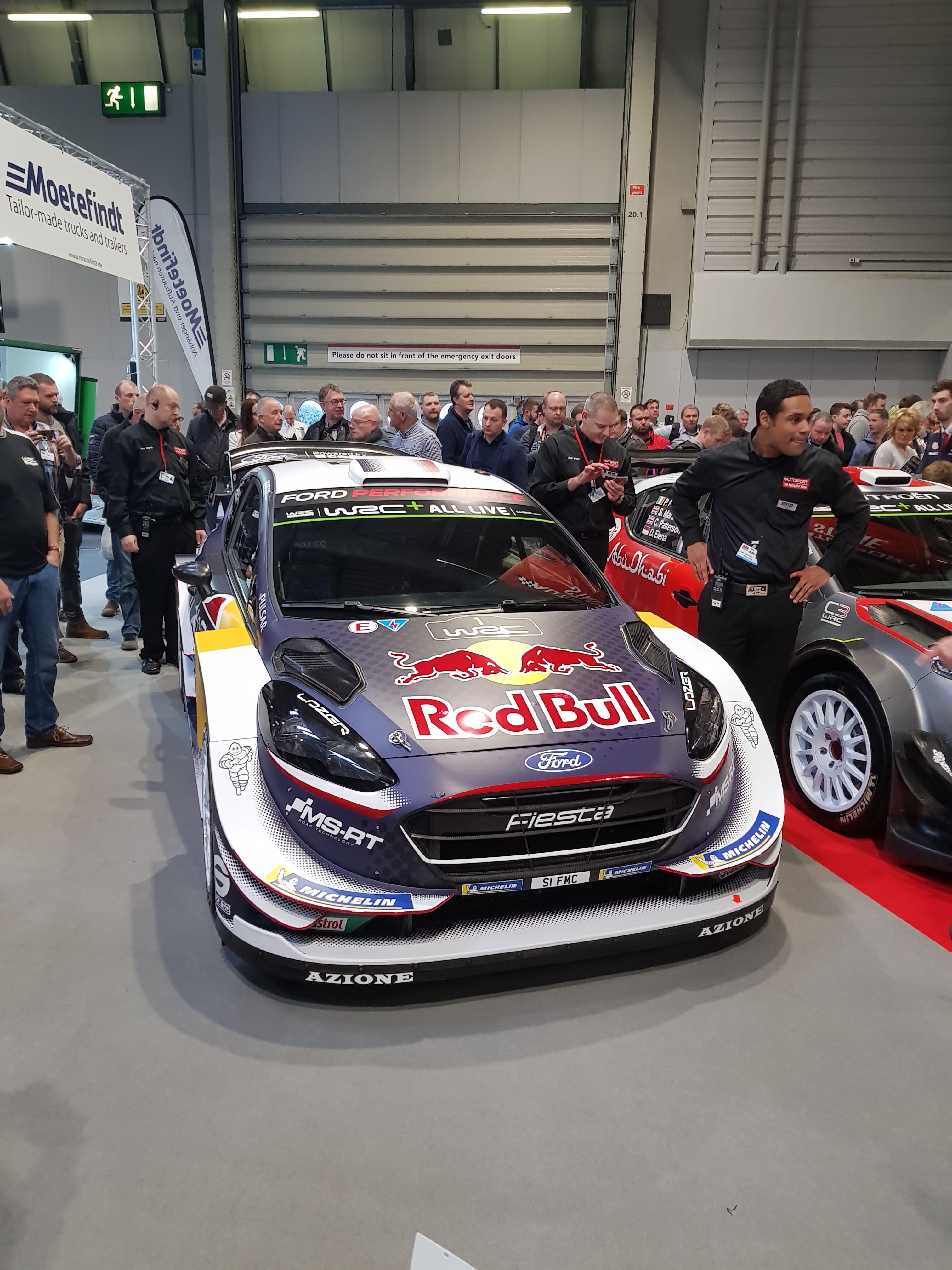 Ott Tanak has switched to the Toyota Gazoo WRT alongside Jari-Matti and Esapekka. Jari-Matti and Miikka have their eyes set on regular points and podiums with their re-worked Yaris, and Ott has definitely made the switch, looking to win championships.
Tommi Mäkinen, Toyota Team Principal
"It's great to launch the 2018 season at the Autosport International show in front of so many motorsport fans. After a very pleasing first season in 2017 we are excited to build on that in the year ahead. We saw last year that the Toyota Yaris WRC was already capable of winning rallies, which was a great achievement by the team, but the competition also allowed us to discover areas that we can improve. With more time and more learning, we have been able to update the front end of the car to give us better aerodynamic performance, and we also have improvements to the cooling. I'm very excited that we're going to keep on learning this year, as part of our mission to make ever-better cars."
Hyundai sees Thierry and Andreas do the full season, with Hayden and Dani sharing a third car. Hayden will be driving in Sweden.
Team Principal Michel Nandan said:
"All of us at Hyundai Motorsport have been honoured to play a small part in today's WRC launch at Autosport International. To have the chance to unveil our Hyundai i20 Coupe WRC in such a unique way has been incredible, and we are excited by the plans announced by WRC to show every stage live this season. We are always looking to reach new audiences, and show our sport in the most authentic way possible. WRC All Live is the ideal way to do that, and we are sure fans will be closer to the action than ever before.  It's really been the best way to kick-start 2018."
Citroen will feature Kris Meeke doing the full season and Craig Breen doing ten rounds. Legend Seb Loeb will drive in three rounds, Mexico, Corsica and Spain. Also announced at the Autosport Show, WRC launch day, Mads Ostberg will drive a third C3 WRC in Rally Sweden as a one-off drive, although he's set his sights on securing more competition time in that car. Khalid Al Qassimi will also drive a few events as well.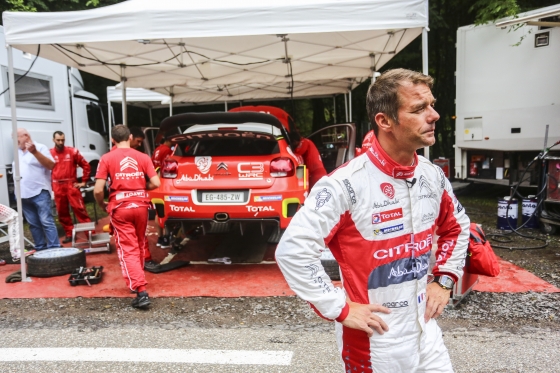 Yves Matton, Former Citroën Racing Team Principal
"For 2018, we have decided to capitalise on what we've been building for a number of seasons now with Kris and Craig. Kris' speed is unquestionable, and with the more relaxed mindset he had at the end of the year, he proved he had it in him to be a leader. The aim will be to target podiums, secure some wins, but Kris can also go for position in the championship. Meanwhile, Craig proved that he was the perfect foil, with some very consistent performances. There is still room for him to improve and aim even higher. I'm also delighted to see that there will be another chapter in the great history between Sébastien Loeb and Citroën: he couldn't have returned to the WRC with anyone other than us! Seb confirmed that he has lost none of his speed and skill during the test sessions completed, although he is bound to be short of knowledge of the stages and time in the car, compared with the increasingly tough competition. We still believe in Stéphane: we are convinced that he will be a good ambassador for the Citroën C3 R5, for which the brand has great hopes. And this programme will allow him to continue to add to his experience and therefore keep improving."
The big questions remain. Who will emerge triumphant this year? Can Thierry go one better than last year? When I spoke to him and his co-driver Nicolas last week, they were thinking more of the championship, than wins, realising that consistency is crucial when the cars and drivers are so evenly matched.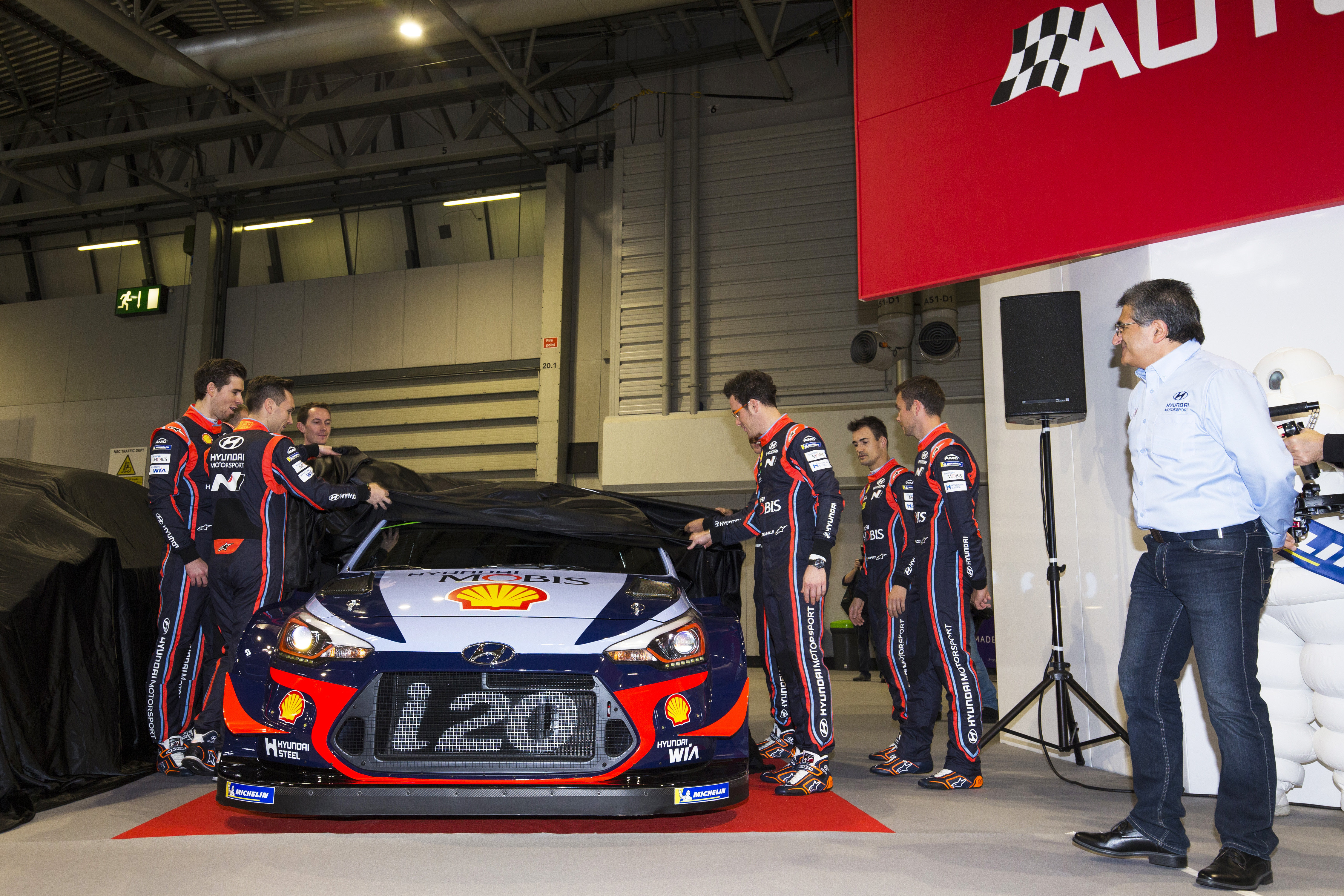 Citroen are the sleeping giant, of all the teams, I'd say. They had a better second half in 2017 after changes to the car. With Kris, they have a very good talent, and he can certainly challenge for the championship. Craig will continue his development at the highest level.
You can read what a few of them had to say, when I interviewed them at last week's Autosport Show. Check out my separate article
Come back soon to read my preview for Rallye Monte Carlo!