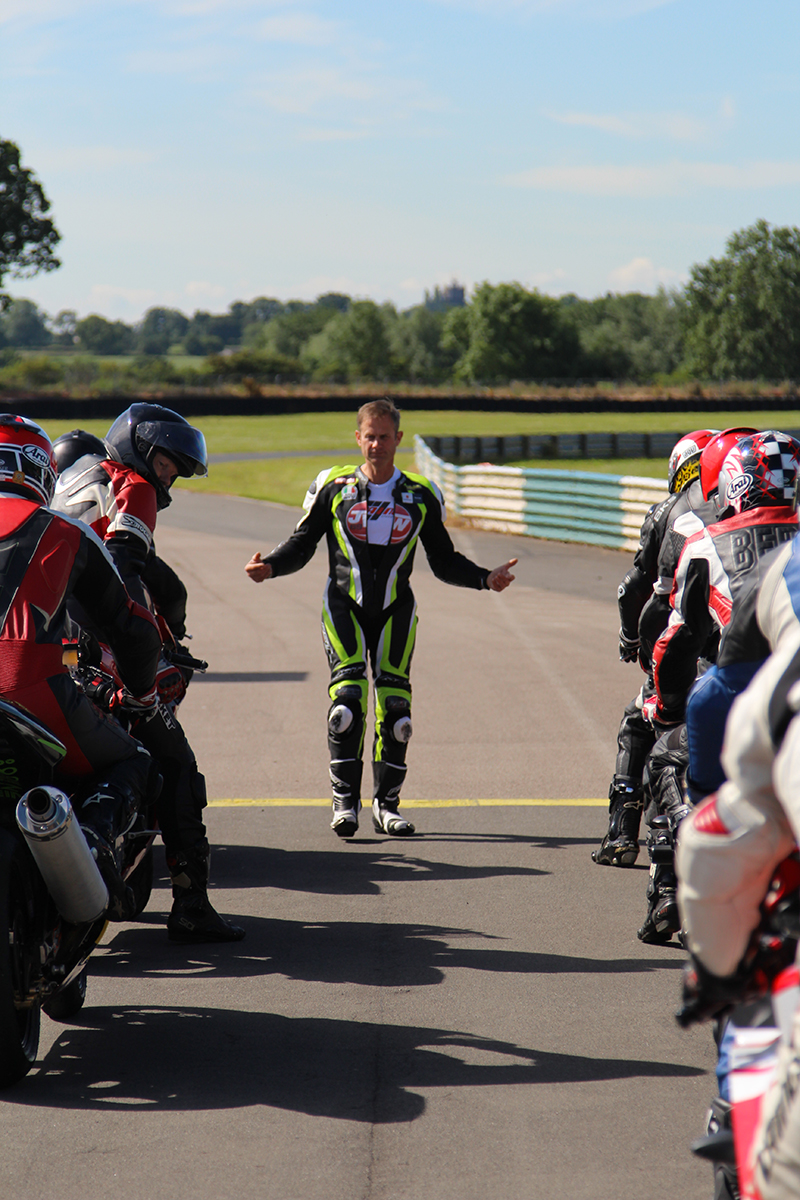 His Twitter bio reads "Ex bike racer . . have been skilfully avoiding a proper job for 30 years .. stunt dad"
Prior to gracing our screens, he has won the 80cc British Championship, the 1300cc Production British Championship and the TT Superbike Challenge.
He is a British Superbike Champion having won the title in 1993, was BSB runner-up in 1996 and raced in World Superbikes from 1994 to 1998, a team mate of Carl Fogarty. He competed in World Supersport from 2000-2002 and held the track record at Donington Park until 2007.
He runs trackdays with Paul Drinkwater Sports Motorcycling and his famous "6T9" logo can be seen on the leathers of big names in bike racing and around the circuits all over the UK.
British and World Superbike viewers will recognise him from Eurosport as a TV commentator and pundit. His quick wit, humour and amazing technological insight into bikes is without doubt the best you will find on television. His commentary partnership with Jack Burnicle for British Superbikes is quite possibly the most entertaining TV motorsport duet on air.
He is a true legend, a fantastic bike rider, a respected man on and off the circuit and a genuinely top bloke. His biography 'What A Good Do!' is a brilliant read (I highly recommend it).
These are his Quick 10 questions and he is……James Whitham.
What is your favourite racing circuit?
You tend to favour the tracks you go well at, regardless of whether they're interesting to ride . . my fave UK circuit is Cadwell Park and worldwide is Monza
Who was your racing idol?
Mike Hailwood
Who would you regard as your toughest opponent?
Carl Fogarty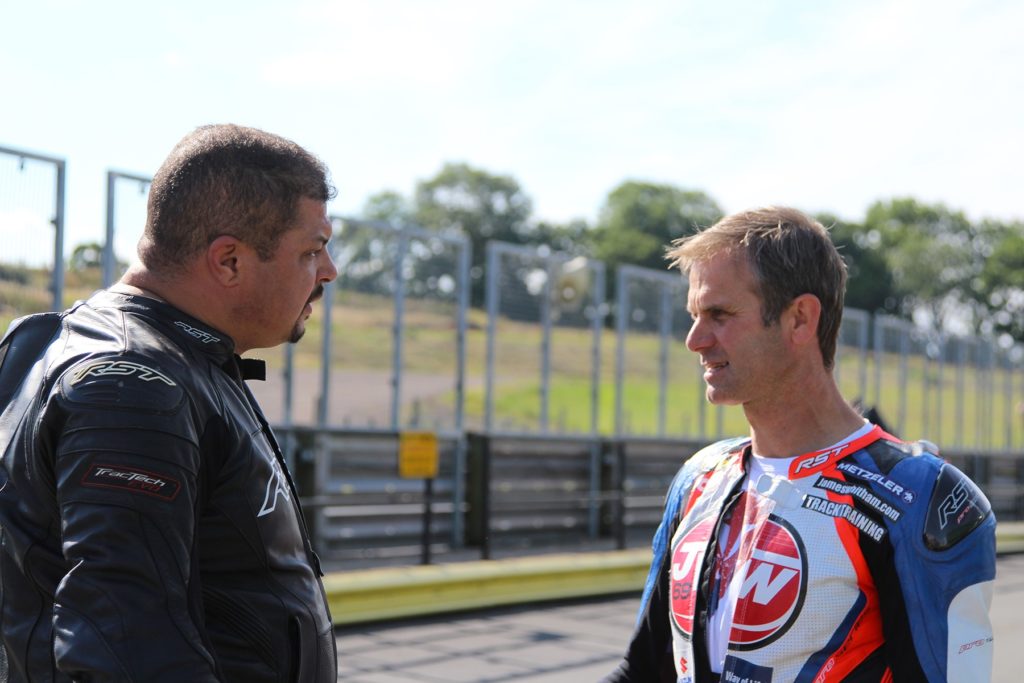 Considering racers of all time, you are a team principal and money is no object. Which two racers would you have in your team?
Mike Hailwood and Jarno Saarinen
If you could invite four famous people to dinner (past and present), who would you invite?
Winston Churchill, Adolf Hitler, Nando Parrado and Muhammad Ali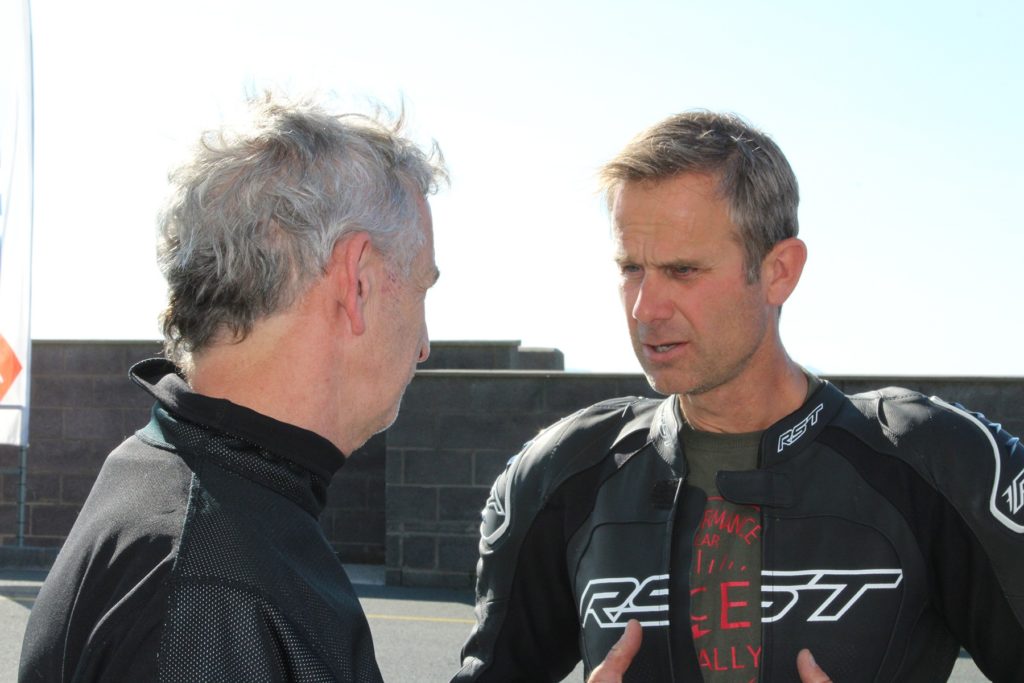 Your personal racing number? What was it and the reason behind it?
69 – reads the same either way up !
What is the best race you have been involved in?
'01 World Supersport race Monza . . . 6 of us glued together for the whole race
Is there a race or series you have not competed in that you would like to or had wanted to?
I would've loved a season on a 250cc (2 stroke) GP bike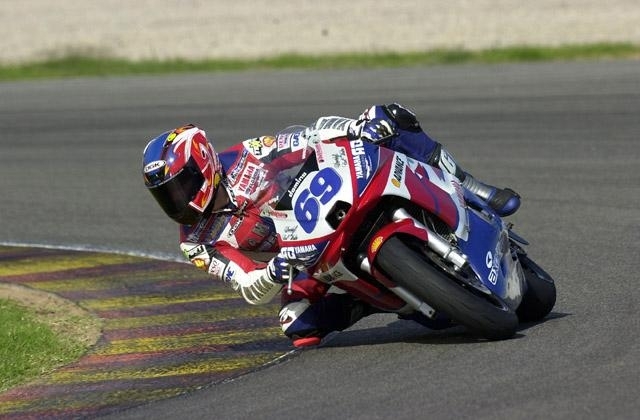 How did you get interested in motor racing? What ignited that spark?
My dad was a motorcyclist and took me to spectate at some race meetings as a kid . . . I was doomed from there really !
What is the best advice in racing you have been given?
Mick Grant always said that I should leave a team or sponsor on the best of terms . . . Don't burn your bridges I suppose . . . good advice.
I have said this before, but when you get to interview somebody who you are a fan of and have great respect for then as a writer it is a dream come true.
In this instance I am truly thankful for James taking the time out from his busy schedule to answer the Quick 10 and can't wait to see him and hear his funny, intelligent and interesting insight on BSB next season. I want to wish James all the best of health and thank him and Paul Drinkwater for this opportunity.
For more information on James and the track days on offer please visit http://www.jameswhitham.com/ and you can follow him on Twitter at  https://twitter.com/Jimwhit69
Neil Simmons
Twitter: @world_racing