It's time for the UK round of this year's championship. Twelve months ago, Ott Tanak took the fight to his future teammate Seb. It was one of the closest finishes for a long time.
M-Sport can wrap up the Manufacturers Title this weekend, which will be an amazing achievement for this privateer outfit run by Malcolm Wilson.
Here's his thought's ahead of the team's home event.
Team Principal, Malcolm Wilson OBE, said:
"It's hard to find the words to describe just what a momentous achievement we are on the verge of securing this week.
"When we started developing the Ford Fiesta WRC, I knew we had the people to design a competitive, rally-winning car, and we always hoped to be in this sort of position. Now that it is a reality, it really is hard to find the words.
"But it's not done yet and we cannot forget just what a challenging event Wales Rally GB can be. The changeable weather, unpredictable grip and long days make it one of the most demanding events of the year.
"All three of our drivers have proven what they are capable of in Wales, and I have no doubt that all three of them are capable of securing the best possible result. But anything can happen and we must remain at the top of our game to get the job done."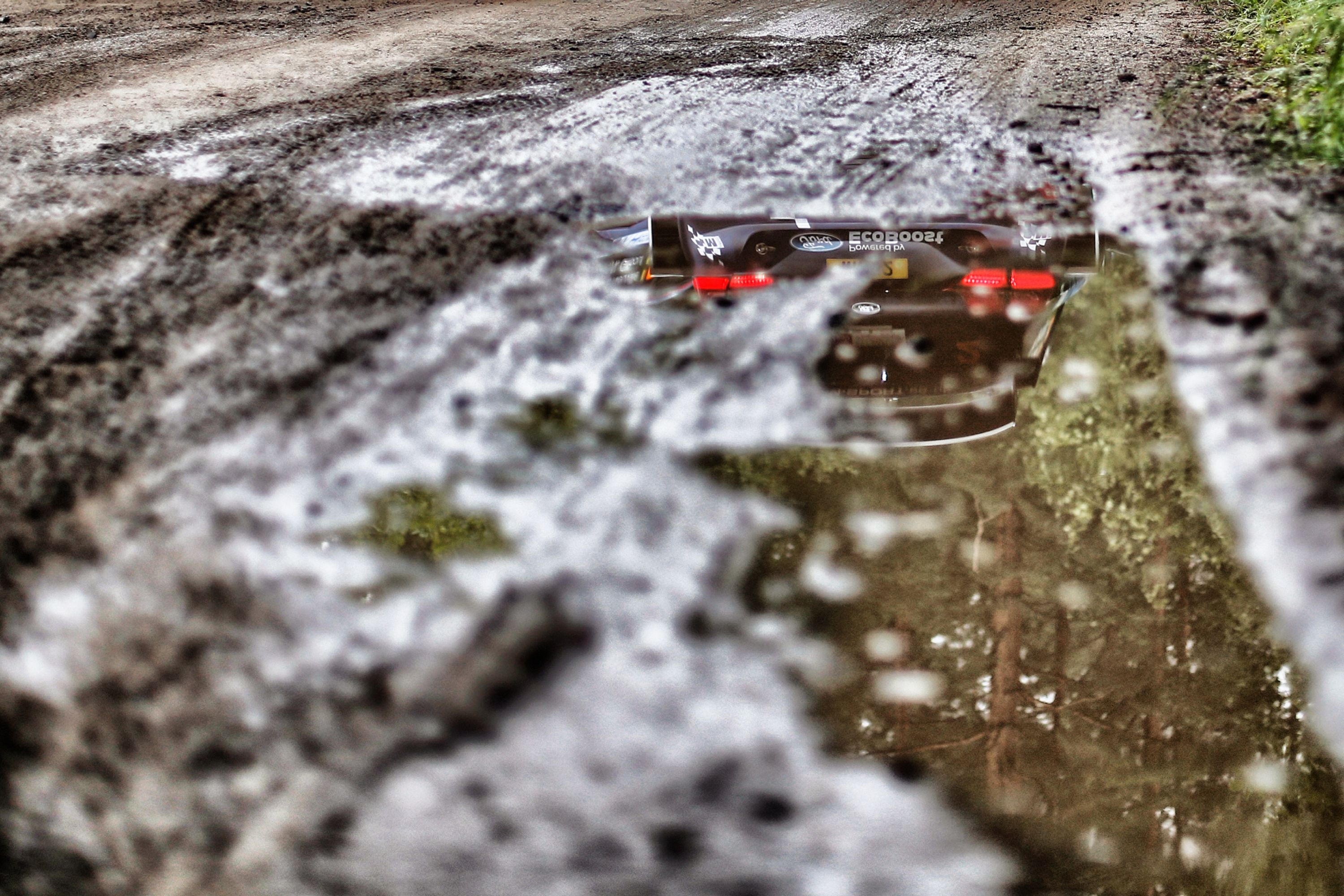 Reigning champion Sébastien Ogier heads to Wales looking to take the championship for an amazing fifth time in a row.
Here's his thoughts.
"This event is steeped in motorsport history and I think it's fair to say that Wales Rally GB is one of the most iconic events on the calendar. It's one that everyone wants to win and we'll certainly be hoping to be in the battle for victory.
"It's one of the most challenging rallies of the year and there is a real art to judging the grip levels through the forests. It's an event that takes a while to get to grips with – quite literally – but I have to say that I now feel at home on the Welsh stages.
"Clearly, this could be a very special event for the team and it also provides us with our first mathematical chance of securing the drivers' championship. But we can't think too much about that. We just need to focus on enjoying the rally and delivering the best performance we can."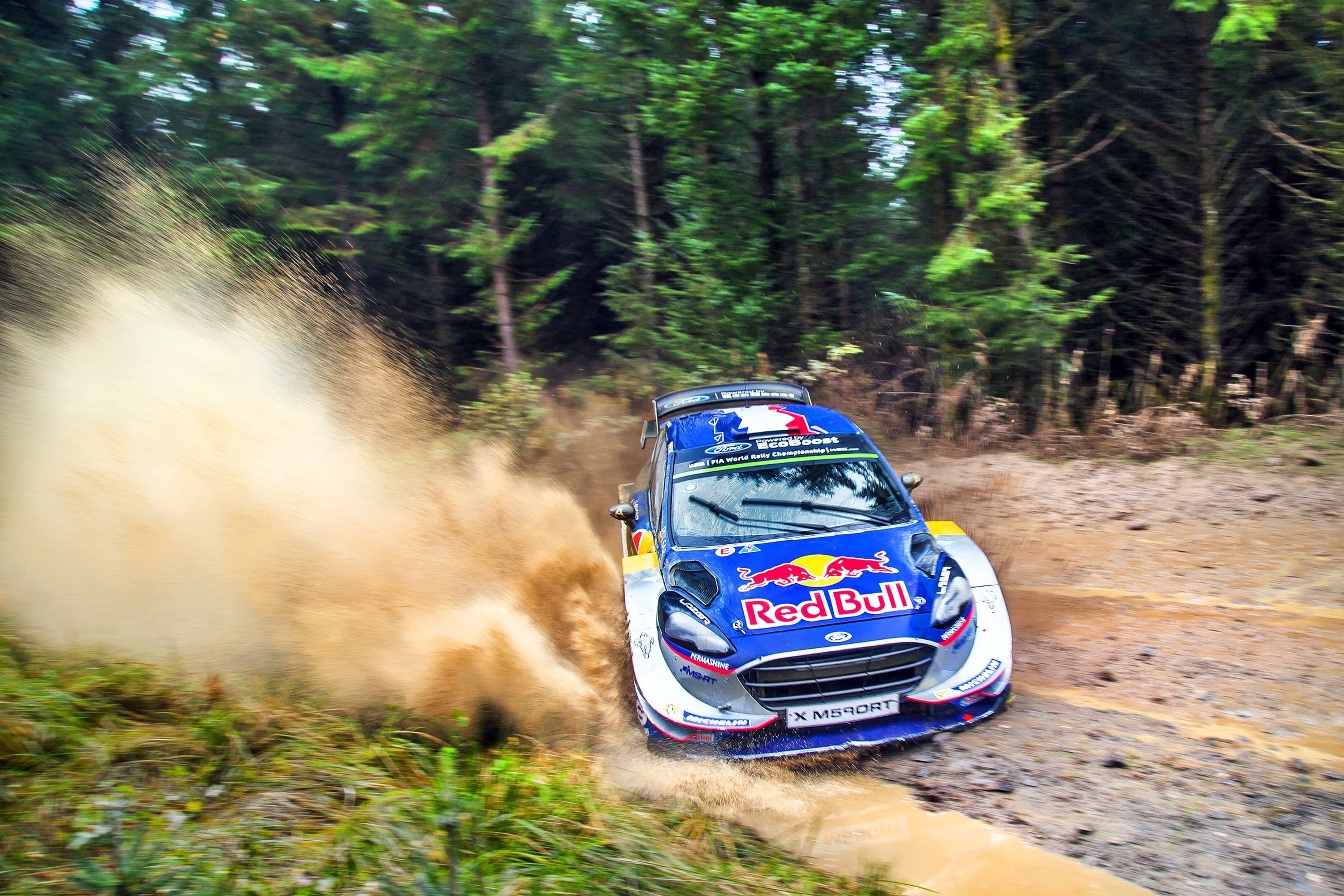 Now, here's the full details on the all the stages! There are twenty-one stages with a total of 304.36km of competitive, twisting muddy welsh roads!
THURSDAY 26 OCTOBER
8.00am: Shakedown – Clocaenog (3.32km)
6.57pm: Start (Tir Prince Raceway)
7.00pm: SS1 – Visit Conwy Tir Prince (1.49km)
8.00pm: Parc ferme (Deeside)
FRIDAY 27 OCTOBER
7.15am: Service A (Deeside – 15 mins)
10.20am: SS2 – Myherin 1 (20.28km)
11:00am: SS3 – Sweet Lamb 1 (4.24km)
11:15am: SS4 – Hafren 1 (35.14km)
1.27pm: Tyre and headlamp pod-fitting zone (Newtown – 15 mins)
2.31pm: SS5 – Myherin 2 (20.28km)
3.11pm: SS6 – Sweet Lamb 2 (4.24km)
3.26pm: SS7 – Hafren 2 (35.14km)
8.01pm: Flexi Service B (Deeside – 45 mins)
SATURDAY 28 OCTOBER
6.10am: Service C (Deeside – 15 mins)
7.55am: SS8 – Aberhirnant 1 (13..91km)
8.47am: SS9 – Dyfnant 1 (17.91km)
9.59am: SS10 – Gartheiniog 1 (12.61km)
10.28am: SS11 – Dyfi 1 (25.86km)
12.08pm: SS12 – Gartheiniog 2 (12.61km)
12.37pm: SS13 – Dyfi 2 (25.86km)
3.48pm: SS14 – Cholmondeley Castle (1.80km)
4.55pm: Service D (Deeside – 30 mins)
6.55pm: SS15 – Aberhirnant 2 (13.91km)
7.47pm: SS16 – Dyfnant 2 (17.91km)
10.26pm: Flexi Service E (Deeside – 45 mins)
SUNDAY 29 OCTOBER
7.00am: Service F (Deeside – 15 mins)
8.34am: SS17 – Alwen 1 (10.41km)
9.08am: SS18 – Brenig 1 (6.43km)
10.06am: SS19 – Gwydir (7.49km)
11.09am: SS20 – Alwen 2 (10.41km)
12.18pm: SS21 – Brenig 2 Power Stage (6.43km)
1.35pm: Finish (Llandudno)
Friday will see the #ElfynsCorner in Myherin! Very big support for D-Mack WRT driver Elfyn Evans has built up since I broke the story back in September. Stickers have been made and sent! Money will be raised for the Welsh Air Ambulance as well.

Saturday sees a mammoth 17-hour day! A very long day! There's two-night stages as well. These will be very tricky indeed.
Now then what chance a home winner? Could Rally Spain victor Kris Meeke, Craig Breen or Elfyn Evans take victory in the welsh forests this weekend? It would be very popular, that's for sure!
Here's the thought's then of the home-grown talent.
Kris Meeke said:
"Wales Rally GB is obviously a very special event for me. I competed in my very first rally here, almost twenty years ago! So, it's the event that I know the best and the surface that comes most naturally to me. Our win in Spain was a great morale boost for the whole team. Having said that, it doesn't guarantee anything for this event. We'll see what sort of performance level we have in the Welsh forests. Obviously, a lot will depend on the weather. Running ninth on the road on Friday will be a handicap if it rains. In any case, I'm very motivated and will be doing everything I can to secure another good result for Citroën."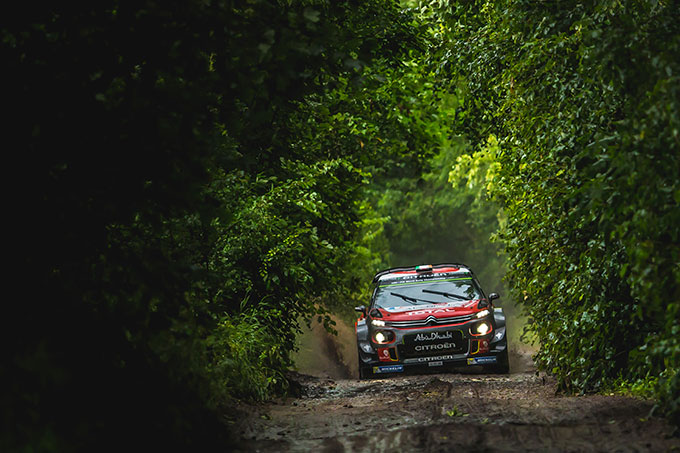 Craig Breen said:
"Between my appearances in the British Rally Championship and the WRC, I feel like I know this event pretty well. I have a lot of good memories here, the highlight being when we won the Junior WRC title. That was in 2011 and it was all more special because my co-driver at the time, Gareth Roberts, was Welsh. After missing the last rally, I'm very happy to be back in the C3 WRC for the final two rounds of the season. As always, it's pretty difficult to set a specific target, given how much the conditions can affect the standings. But after finishing fifth six times, I would certainly love to do a bit better!"
Elfyn Evans said:
"There's nothing quite like rallying at home and we're in for a classic Wales Rally GB this year. The iconic stages, the weather, the night stages, the long days – this year's offering has it all and it's that sort of challenge that I really enjoy. I'm looking forward to it and to playing my part in what could be a really historic event for the team.
"It's always amazing to see the Welsh fans out on the stages, and it's true that their enthusiasm gives you that little bit extra. We'll have to wait and see how the conditions suit our package, but we're hungry for a strong result before the end of the year and will be giving it our all this weekend."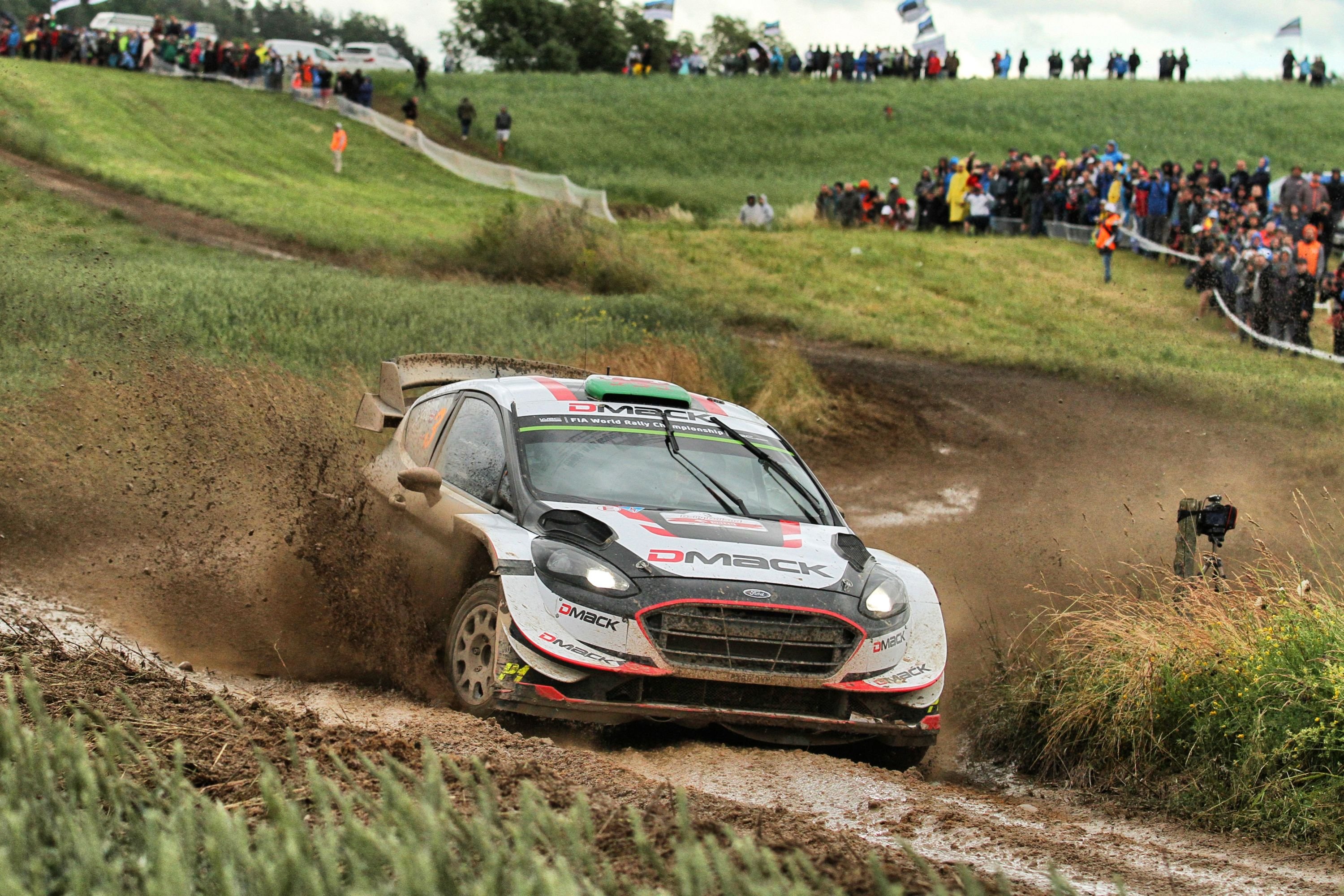 Now then, what of the Belgian challenger Thierry Neuville?  He saw his challenge for the drivers crown really take a dive after a no score last time out in Spain.
He explains: "We were dealt something of a harsh blow in Spain, but we are ready to fight back in Wales. It is a unique event on the calendar, a rally where weather conditions can really dictate performance and confidence levels. If it's raining, windy and muddy, the stages become incredibly slippery. It is without doubt a tough event, but one that I relish. I have finished on the podium a couple of times, and get a buzz from the fantastic atmosphere. Driving at high-speed through the forest stages, sometimes in the dark, is just incredible. I intend to keep pushing right to the end of the Championship."
Last year's runner up Ott Tanak in this rally, will be looking to cement his second position in the championship, with a strong run. Here's what he had to say:
"Wales Rally GB is a classic in every sense of the word. The days are long and the conditions are unpredictable, but that is rallying and that's what makes it one of the biggest challenges on the calendar. When you secure a strong result in Wales, you know that you have delivered.
"This will be my seventh time competing in Wales, and six of those were with the top-specification Fiesta. I've got good experience here, and the stages are fast and flowing which I really enjoy. They can get quite slippery and 'polished' over the second pass but, again, that just adds to the challenge that makes this rally so special.
"Obviously, this will be a very important weekend for the team. We're on the verge of securing something really amazing and everyone will be working their hardest to secure that goal. If we could top the weekend off with a win, it would be even better!"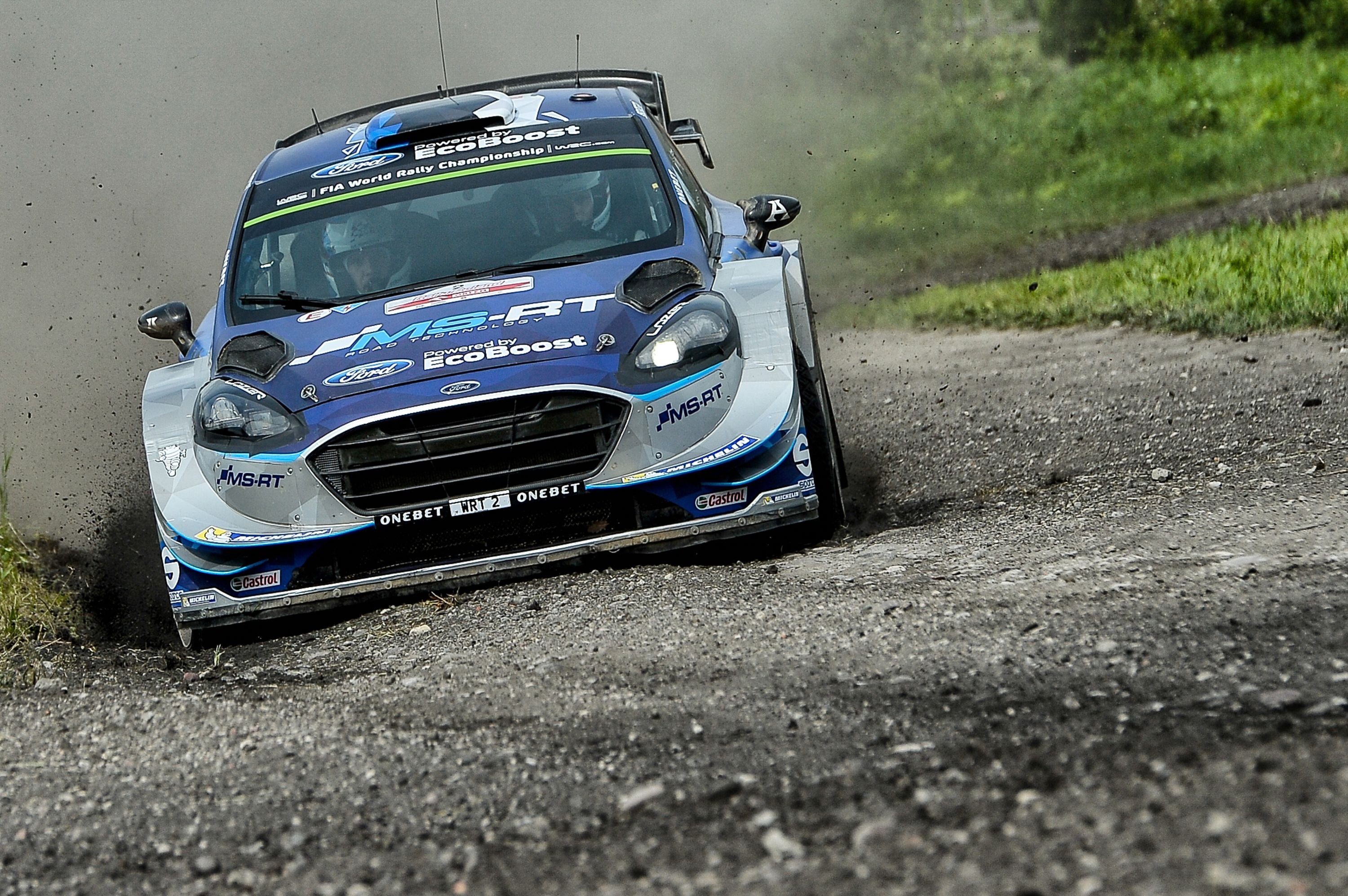 Hayden Paddon fans will be happy too. He returns to his i20 and after finishing 5th in 2015 and then 4th last year, perhaps he could stand on the podium this year? His thoughts for you.
"Wales Rally GB is an iconic rally with plenty of driving challenges. The event has always been run late in the season, so we can expect some rain and potentially foggy conditions. In many ways, it is like being back home in New Zealand. There are some very nice, fast stages, and it is a rally I enjoy. Hopefully we can put together a good result and build up to a positive conclusion to what has been a tough season."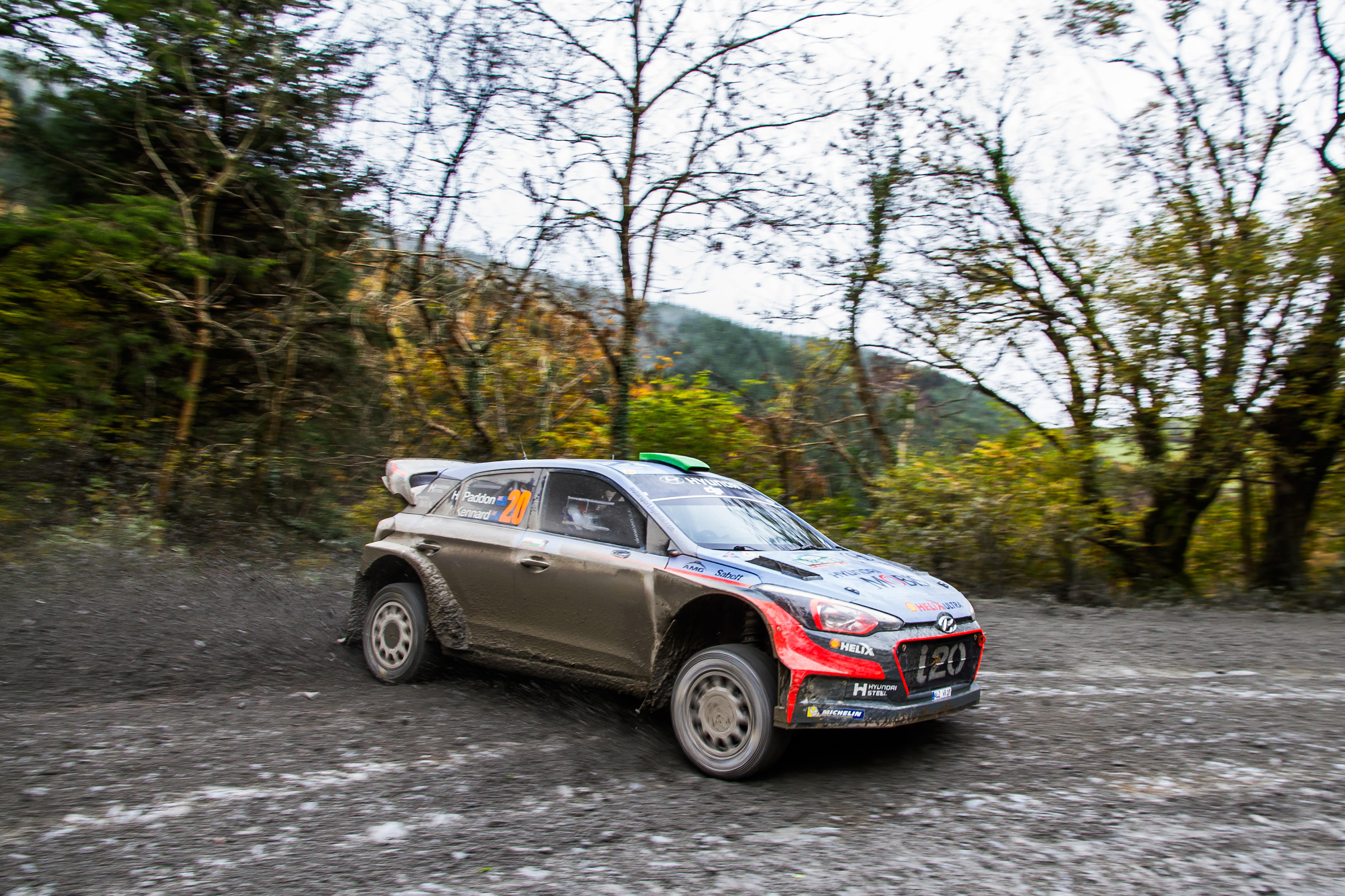 Now, what of Mads and his Adapta Motorsport run Fiesta WRC? He will not be driving in Australia, and that means he'll be looking to end his season on a high. He has scored well in this event, having got top results in previous years.
He has another co-driver alongside him. Emil Axelsson who was his co-driver in an Norwegian rally last month will be working very hard to guide Mads through the welsh forests.
Here's the thoughts from him then.
"I can`t see why I shouldn`t be positive. I have two podiums from before in this rally and I like the often-changing conditions and grip in the Welsh forests. This autumn has also been very "uplifting" and positive, with a very good first day on gravel in Spain where I led the rally after four stages. In September we ran the Norwegian Championship finale as a competition test, and managed to find a very good set-up for the car on quite similar roads and conditions as we are expecting in Wales. I feel I have the necessary speed to be among the lead drivers, and Wales is the place to show it."
Talking about the conditions on these classic stages, he continues:
"I won`t say that this is my absolutely preferred conditions for rallying, but I like the challenge and the special character of this rally. It`s a classic gravel rally on roads with proper ditches and trees in the forest. To imagine Wales Rally in sunshine and dry roads feels completely wrong. Wales is rain, fog and mud, and that in itself is a great challenge."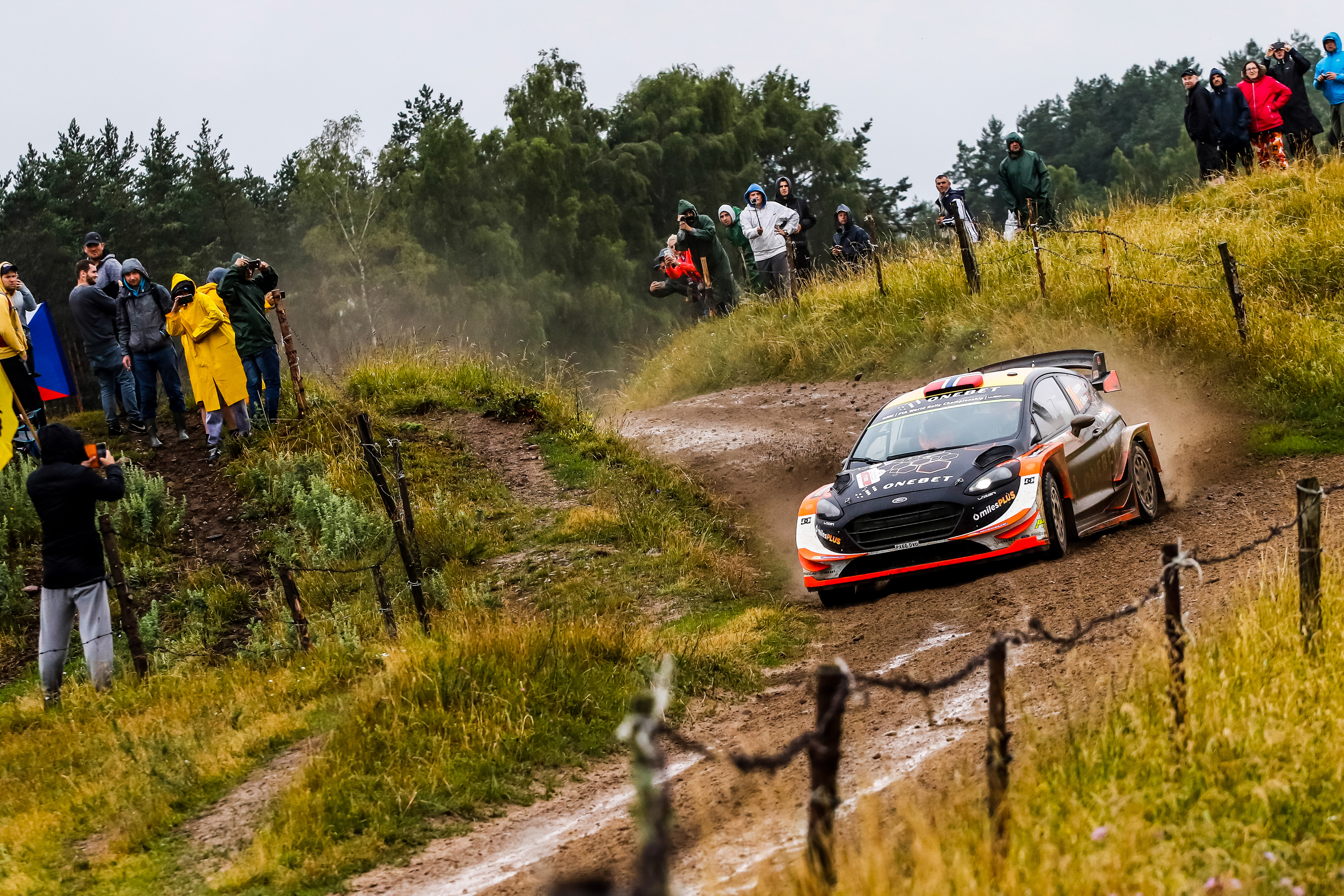 Finally, what of Toyota? It was recently announced that Ott Tanak will be with the team next year. Lead driver Jari-Matti has won this event twice in 2011 and 2012. It's not been so kind lately though.
Here's his thoughts then.
"Britain is a bit like my second home as it's where I started my career and it was also my first world championship rally. There are some fantastic stages like Myherin and Dyfnant, which I'm looking forward to going back to. We obviously had a few technical issues in some of the recent rallies, but I feel confident that the team has got completely on top of those now and I just want to have two strong events to finish this incredible season. The first few rallies were challenging but maybe less demanding on the car than these events now at the end of the year, so we are learning more all the time as it is still only our first season as a team."
Rumours abound that Juho Hanninen will not be driving in Australia as well, so this will be the last time I believe we'll see him in the Yaris this year.
Here then are his thoughts.
"I'm happy with what we managed to do in Spain, so we go into Rally GB with a lot of confidence. This will be my last rally of the year, so most of all I just want to enjoy it. I've not actually competed there since 2014, but luckily most of the stages are still quite the same. Even though I don't have a huge amount of experience in Wales I've always liked it, so I want to make sure that this rally is a nice one for us. We don't have a particular plan: we just want to take it stage by stage and build on our pace. It's a strategy that has worked well before."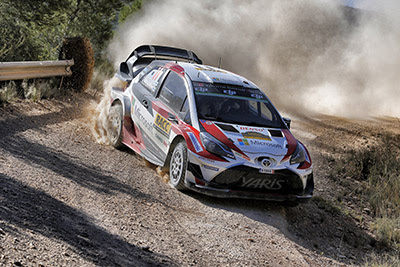 Finally, Finland winner, Esapekka says:
"Our pre-event test was good but it was very strange weather: I brought my winter jacket and my hat, but when I stepped out of the hotel it was 22 degrees! Still, I think what we worked on can still be useful if it's wet and muddy, which is normally what happens on Rally GB. I just hope that there's not too much fog, as that can be really difficult. We changed some suspension settings and there are a few other lessons that we learned from Spain that I was able to improve on, so we made a lot of progress during the test. Normally I have a good feeling with Rally GB, so now I'm looking forward to getting out on the stages and hopefully we can have a good result at the end."
Well, this looks to be an amazing event this year! In addition to that, I will be stage side throughout the rally, having secured a guest pass from the ever-helpful Wales Rally GB media team.
I'll be joining the Elfyns Corner crew in Myherin on Friday and will journey around with them throughout the rest of the weekend. I can't wait! Make sure you're following both @PitCrew_Online and my own twitter account @Warren_S_Nel.
Enjoy the rally and if you're coming to watch, come and find me!
Warren Nel
24th October 2017