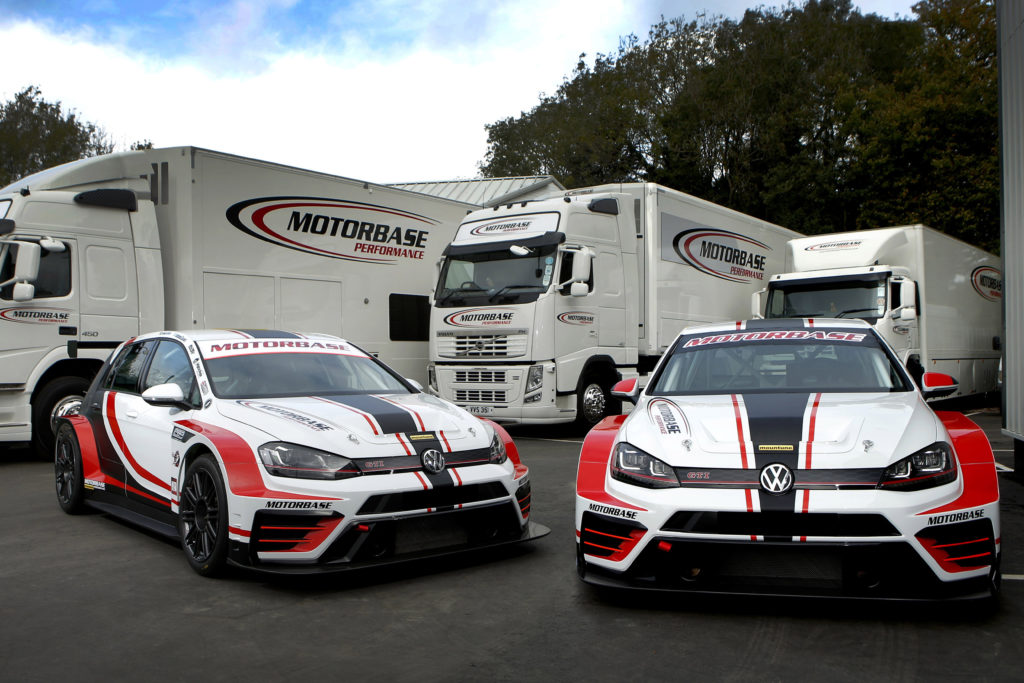 Photo Courtesy Of Motorbase Performance
Motorbase Performance Team Principal David Bartrum has confirmed that his Wrotham-based squad has taken delivery of the latest Volkswagen Golf GTI TCR machine to arrive in the UK, and is now evaluating available options for an extended TCR campaign in 2018.
The multiple championship winning outfit has most recently run in-house built NGTC cars in the BTCC and has an illustrious track record in its 13 year history; winning titles in the British Touring Car Championship, British GT and Porsche Carrera Cup as well as taking multiple wins internationally whilst competing in the Blancpain Endurance Cup and Gulf 12 hours.
Team Boss David Bartrum believes that the move into TCR perfectly fits into Motorbase's portfolio as the former-racer looks to expand his squad's championship campaign for next season, replacing the highly successful GT programme that has run for the past 5 years.
"TCR has grown quite significantly over the last two seasons, and it's impressive if you look at what its achieved in a short space of time;" commented Bartrum. "It's not just about the UK series; globally the format seems to work well. When you look at the various domestic championships running and the 24 hour series, TCR is a very competitive and attractive package and as an international racing team we want to be a part of that as it grows."
"It fits the bill perfectly for us since winding down our GT programme;" added Bartrum. "It opens up a lot more opportunities for us as a team as we now have a stable of cars that we can take all over the world, we're no longer limited to just the UK market which is a downside of the BTCC. Motorbase has already proven itself to be competitive in Europe and the Middle East in the GT world and we're keen to do the same again in Touring Cars."
The squad's newly acquired Golf GTI's maiden shakedown takes place at Brands Hatch today (Wednesday, 18th October) with the team working through an initial test programme before opening up packages to potential drivers and partners for the 2018 season in the coming weeks.
"We're open to look at all available options for next season;" Bartrum explained. "I'm excited to see which drivers are out there with the potential and budget to work with us whether in the UK, Europe or further afield. 2018 is looking like a very interesting season for TCR and I'm looking forward to seeing where it takes us."
Neil Simmons
Twitter: @world_racing